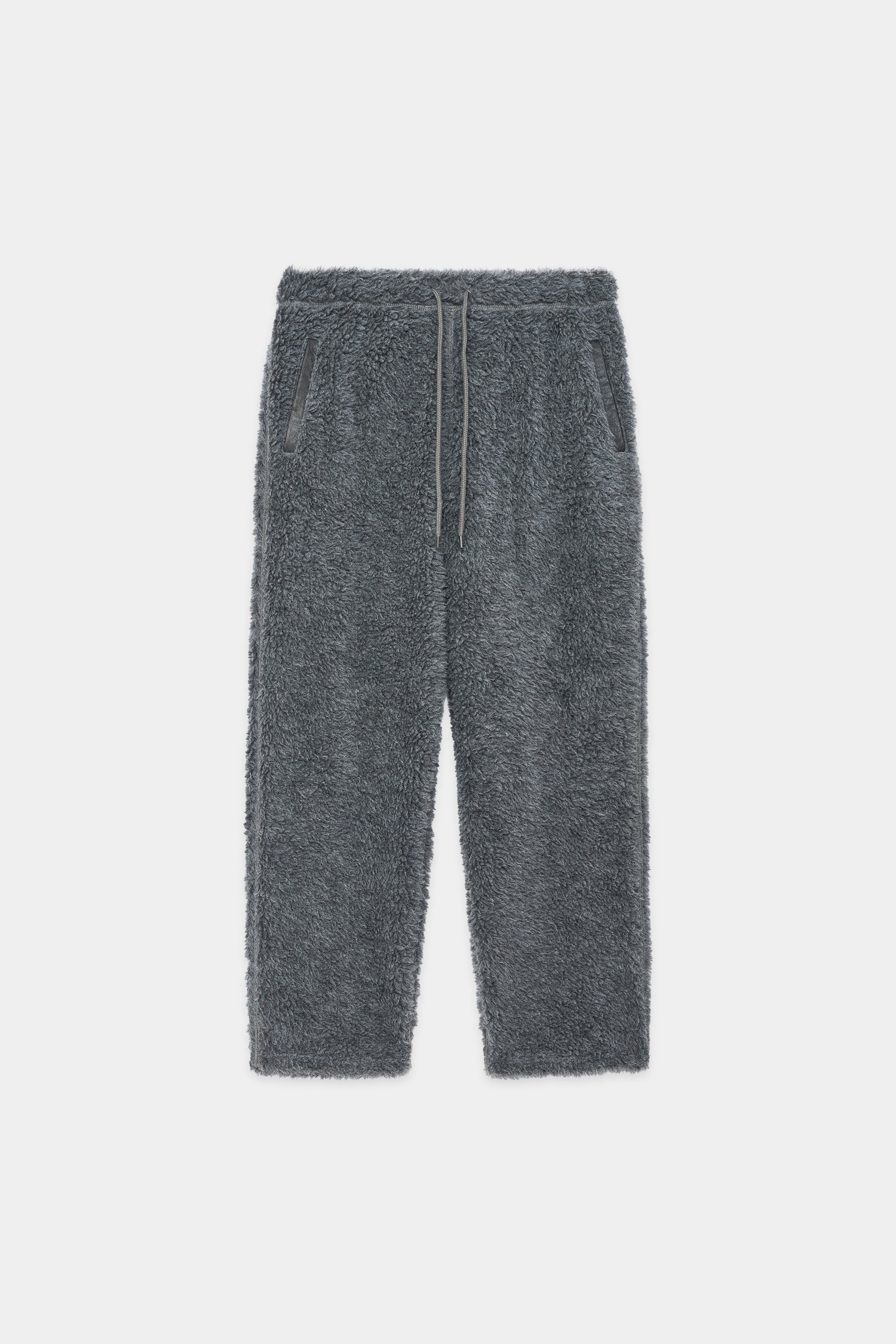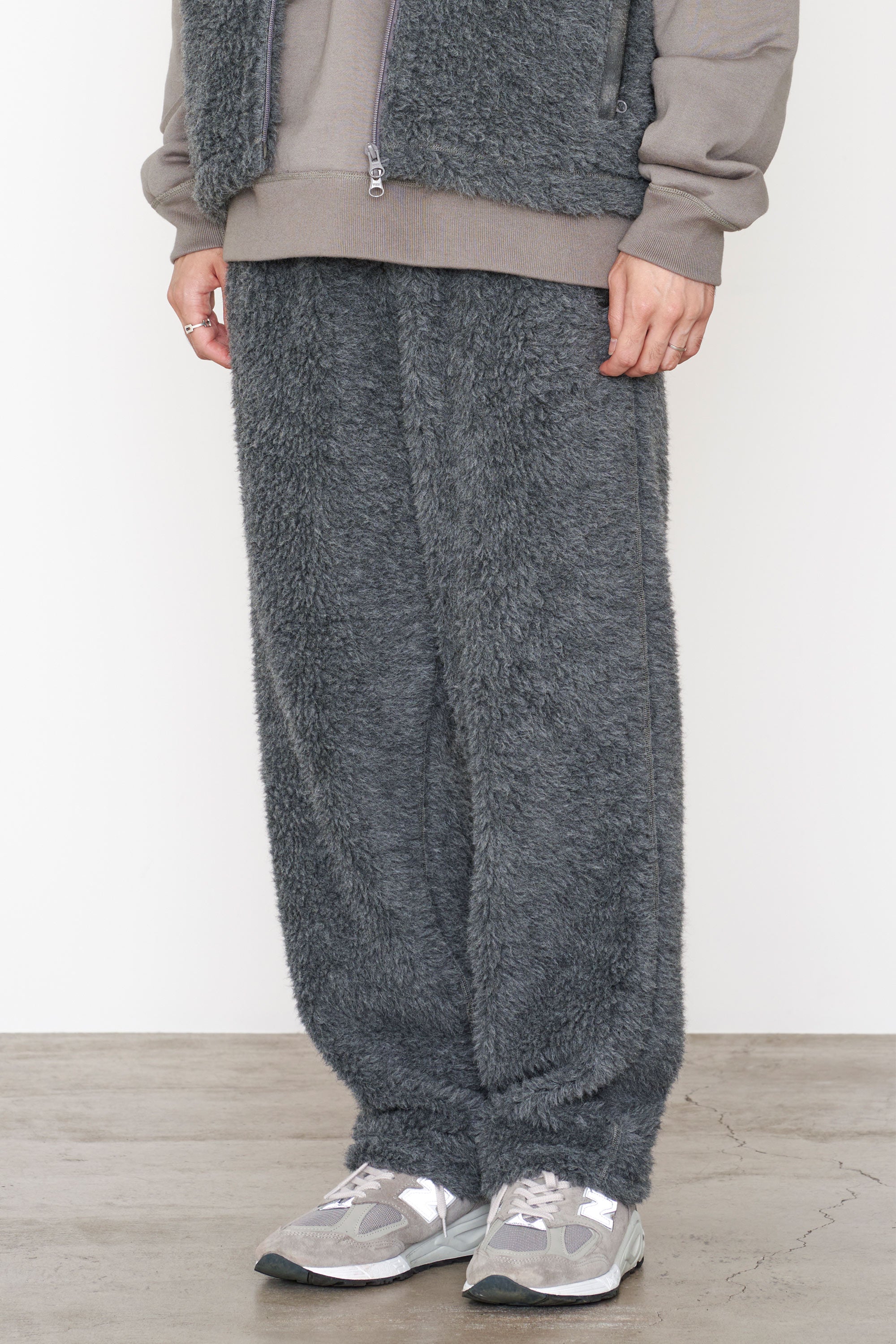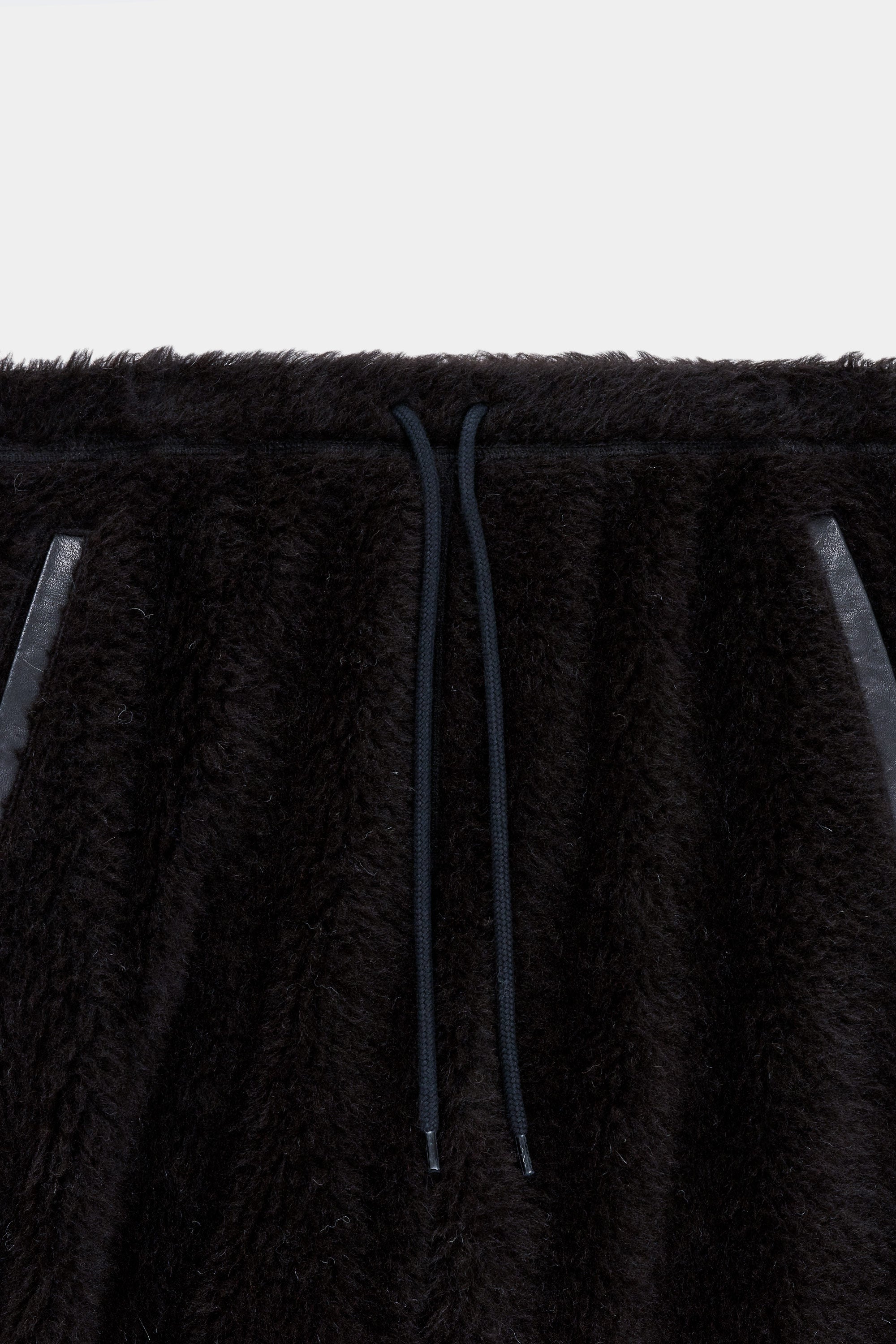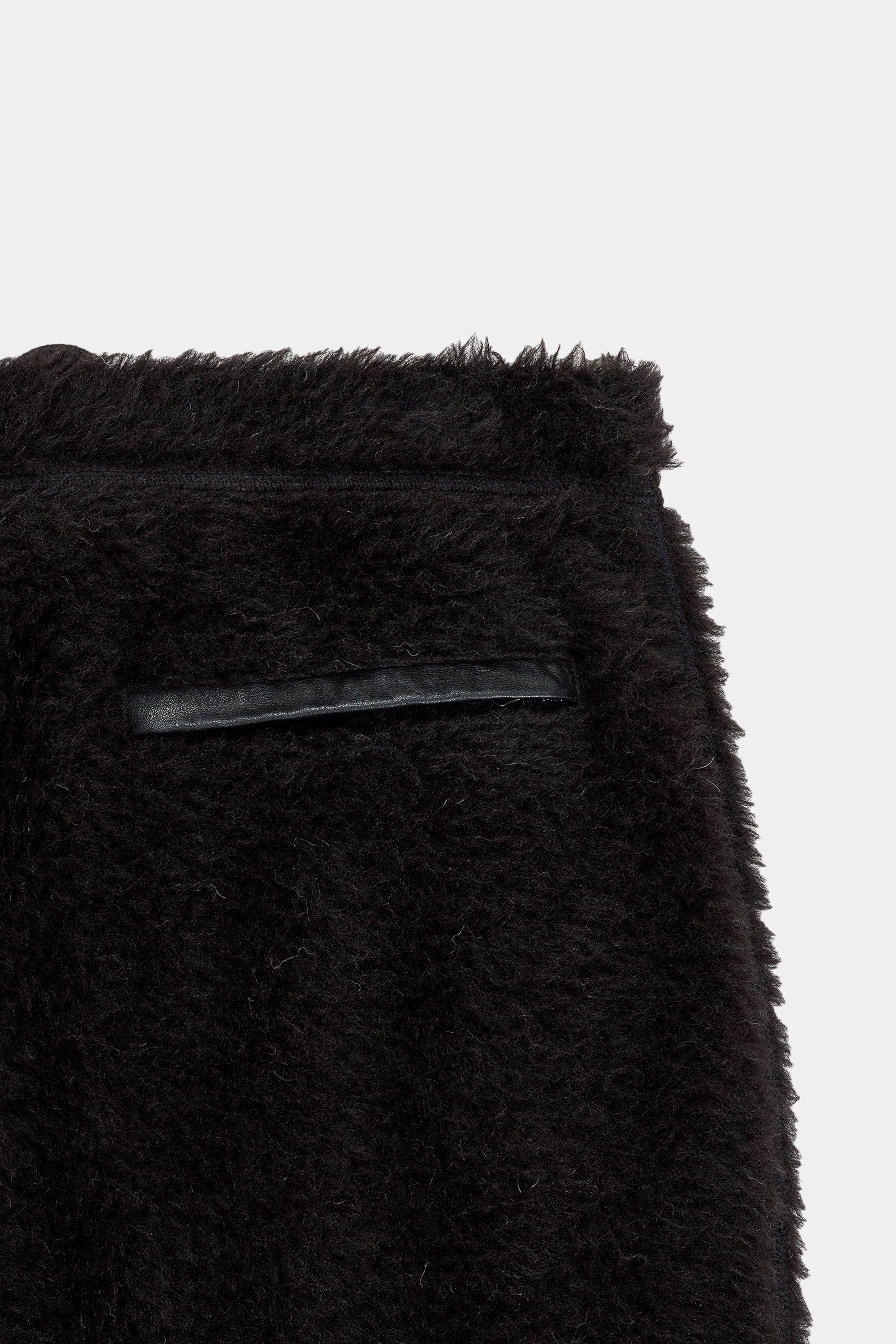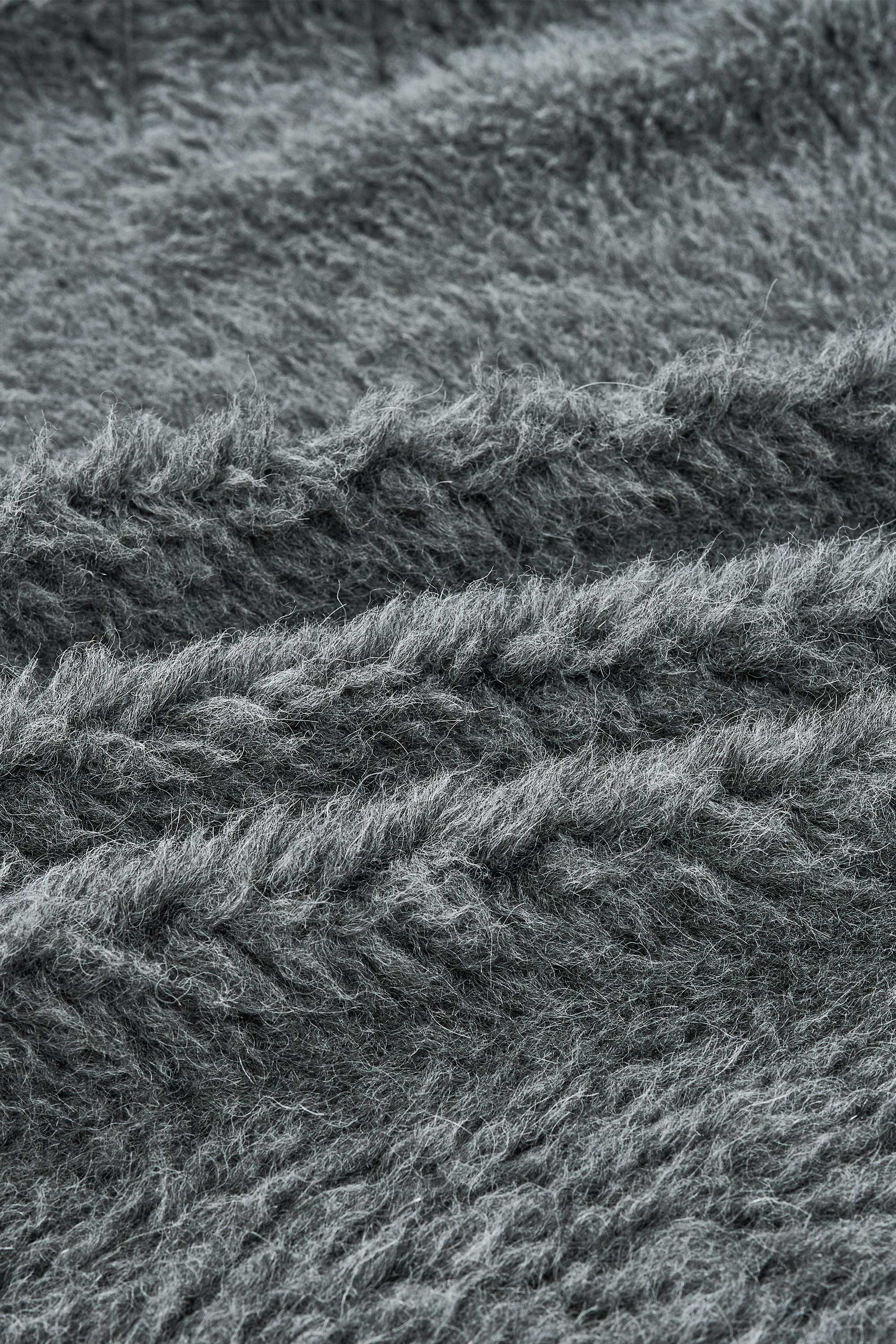 /
Natural Color Alpaca Fleece Sports Trousers, Gray
Design
Luxurious sports trousers, made of 100% alpaca wool. A special pair of pants to accentuate any coordinated winter outfit. With a simple design that emphasizes the quality of its material.
With an easy-to-wear silhouette that tapers beautifully from its roomy waist to the hem. Designed with an easy build and drawcord at the waist, one can enjoy relaxing in a pair.
Recommended Comments
A truly superb pair of trousers that allow you to fully enjoy the texture of alpaca wool. This high-quality piece is brought together and designed to bring the luster and soft feel of its fabric to the sports pants build. With the fluffy and fuzzy texture of the material and its easy-to-wear design adding to its comfort, this is the ideal pair for late fall and winter when the weather turns chilly.
While we recommend a set-up style, coordinated outfit with the sports jacket or vest of the same material that were also released, of course it can also be enjoyed by itself - styled with a sweatshirt or otherwise.
PILE 100% ALPACA
BASE 100% RECYCLE POLYESTER
This fleece is made from 100% natural color alpaca. Knitted in Takanokuchi-cho, Hashimoto City, Wakayama Prefecture - one of the world's leading pile fabric production centers. The fabric for our black colorway is sourced from rare, naturally black fine-wooled alpaca, while the white uses that of the baby alpaca. With a natural, original softness due to its dyeless nature and a wonderful, alpaca-like fuzziness thanks to its longer hairs, we hope you truly enjoy this fabric.
100% alpaca wool, which has a distinct slipperiness and tends to glide well, is especially difficult to weave into a pile fabric, and should the base fabric on its reverse side also be made of natural material (whether cotton or wool), one can expect a lot of loose hairs. With this in mind, the base fabric on its reverse is made of recycled polyester to reduce shedding. Even with that said, at first one should expect some shedding to occur, but with time it should gradually settle down.
The deerskin used around the pockets are sourced from deer that have been culled during pest and animal control. This leather is vegetable-tanned in Tatsuno City, Hyogo Prefecture.