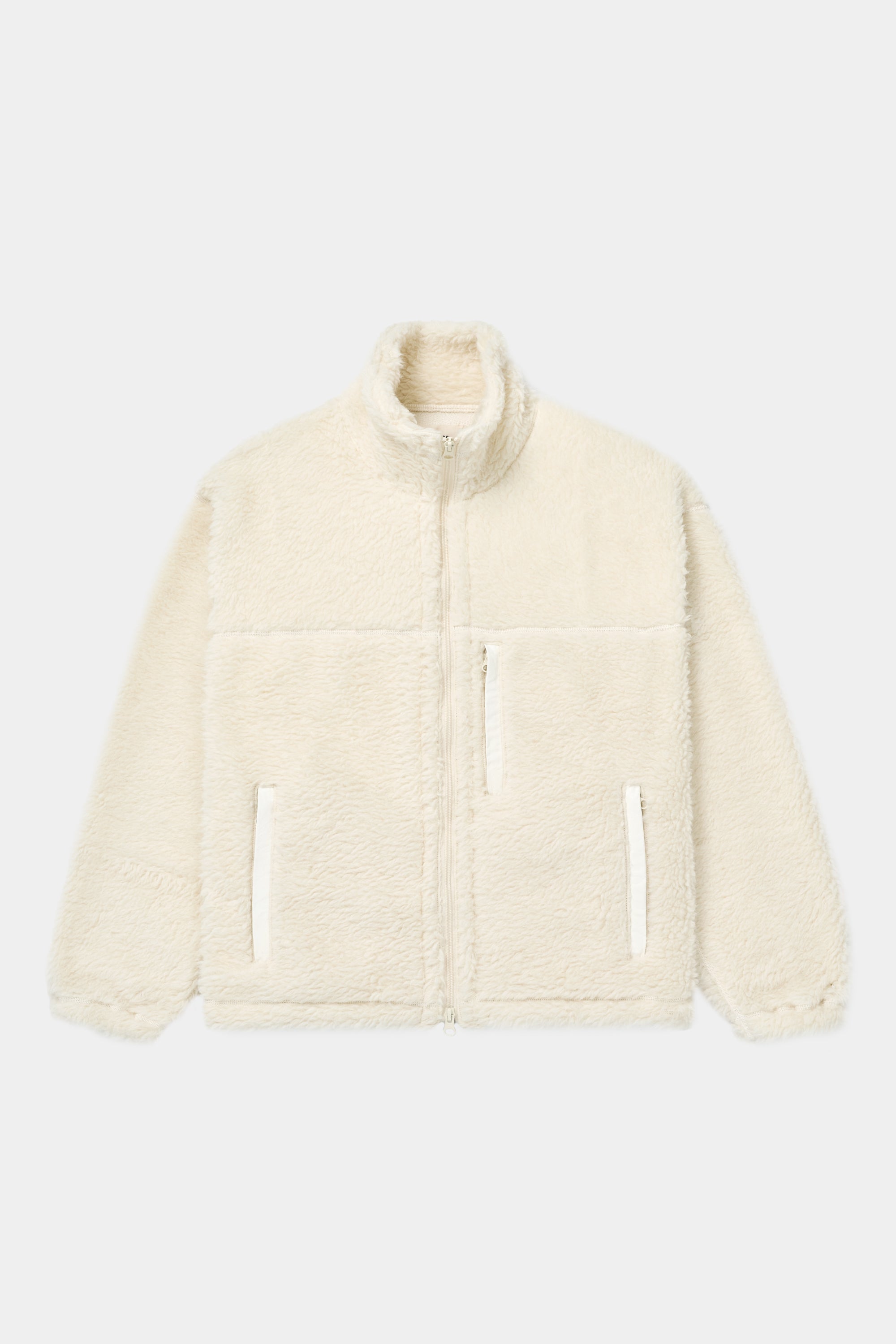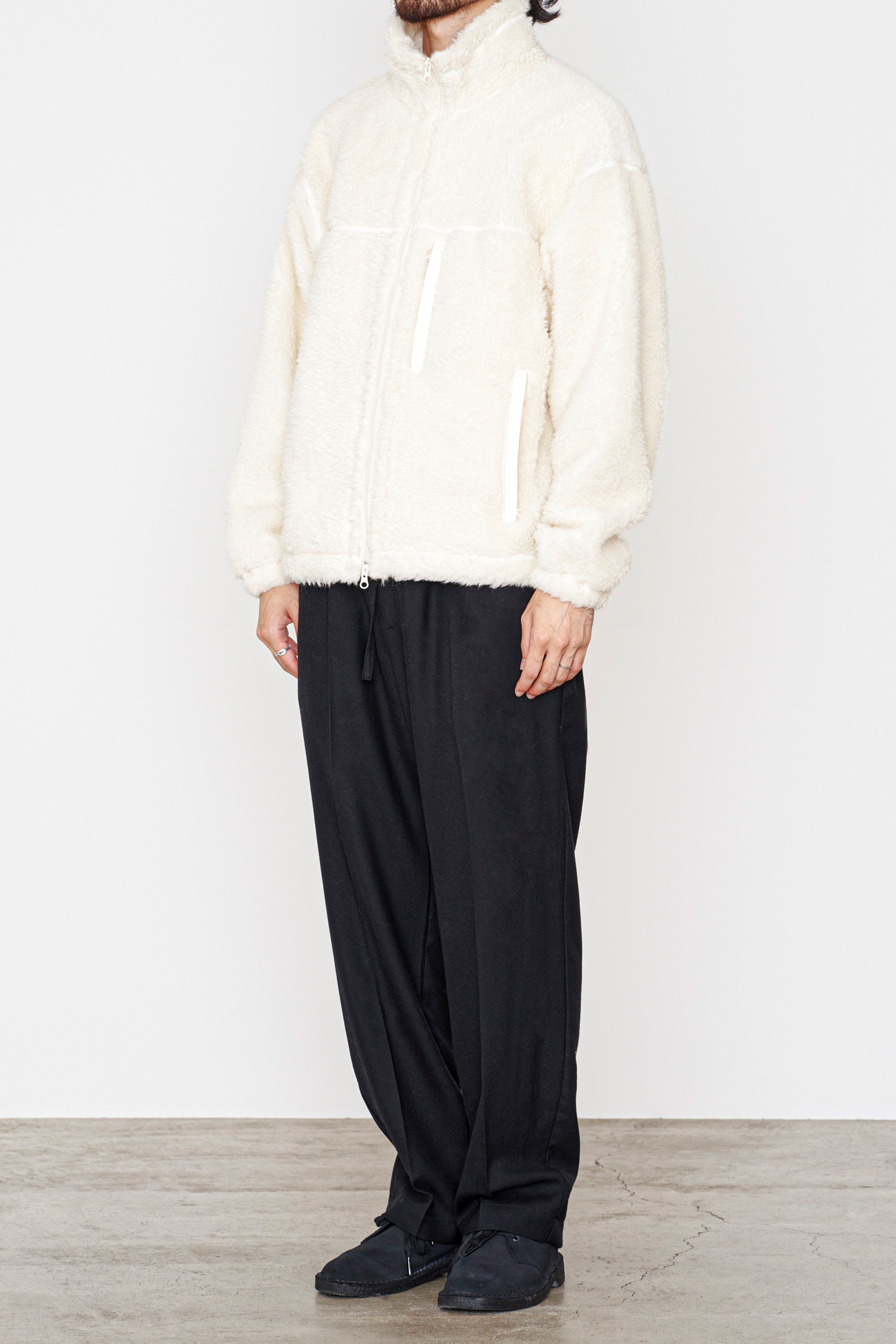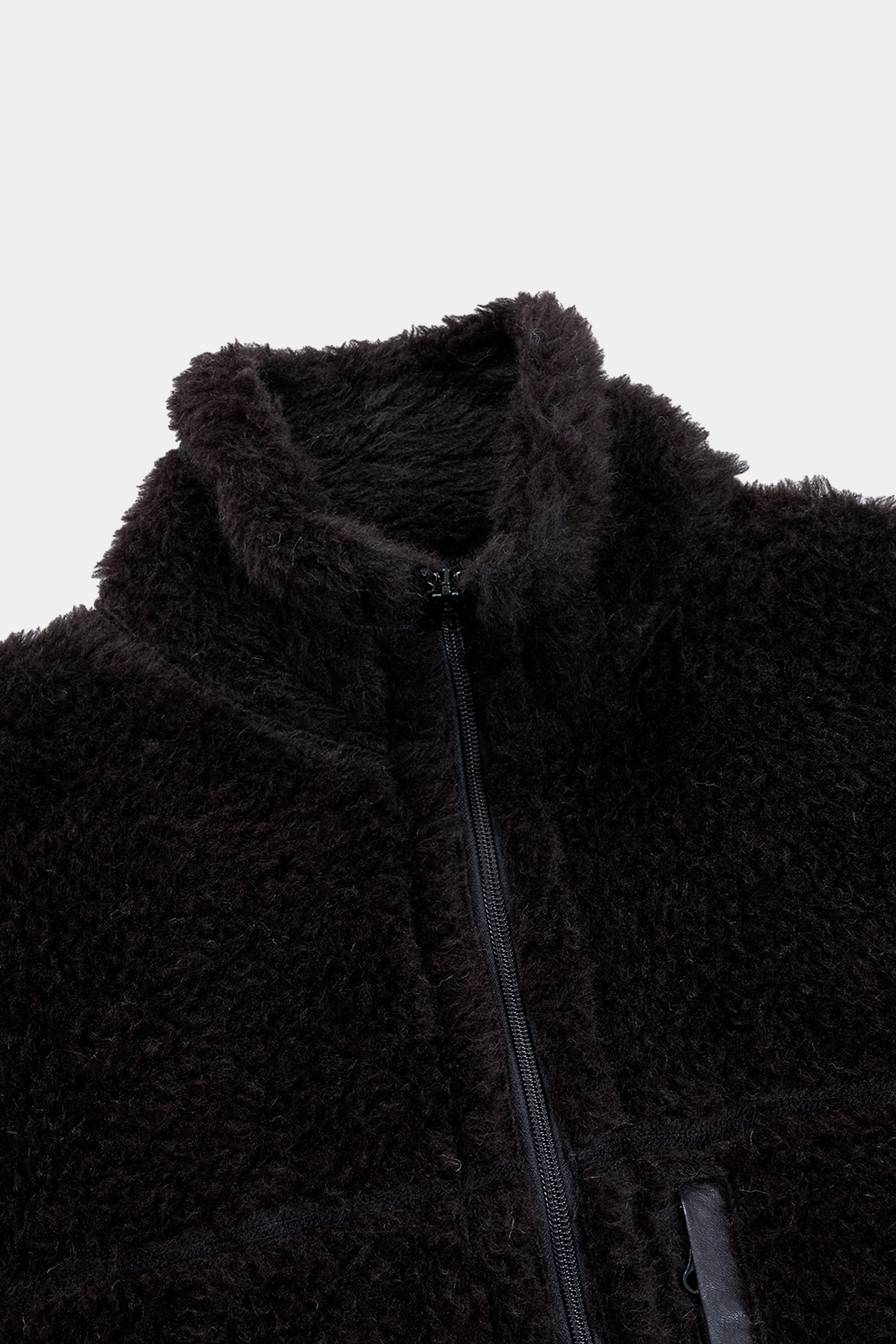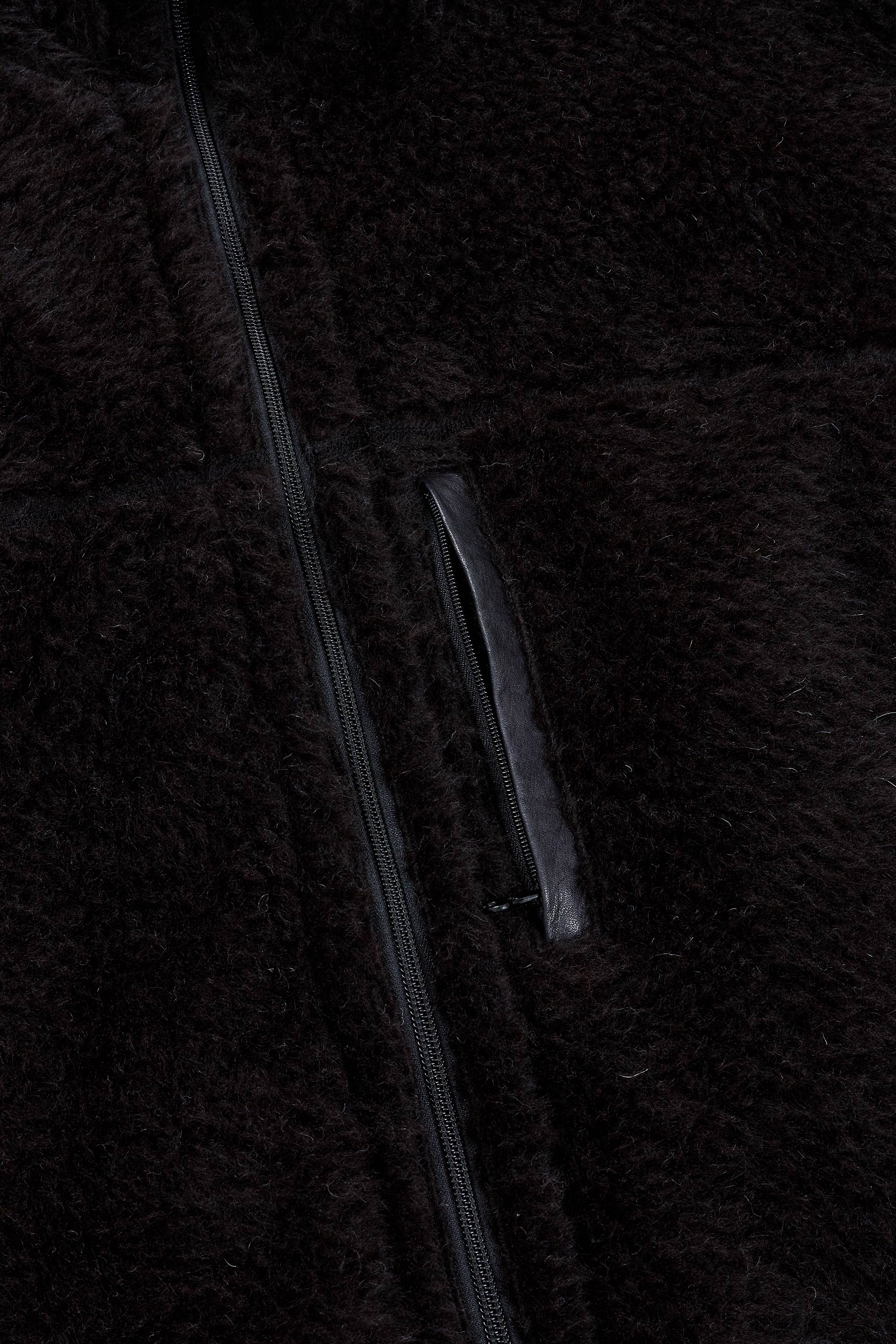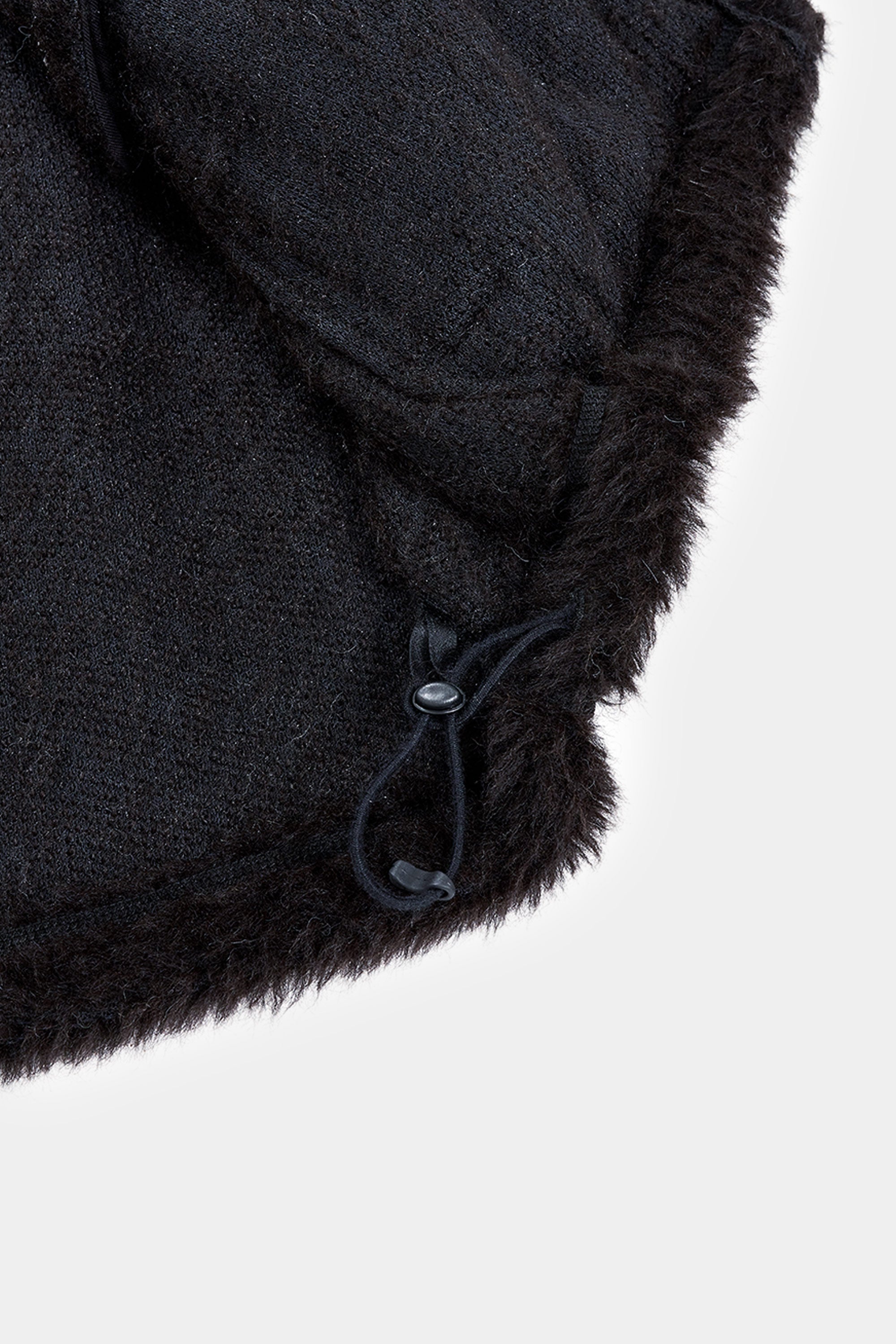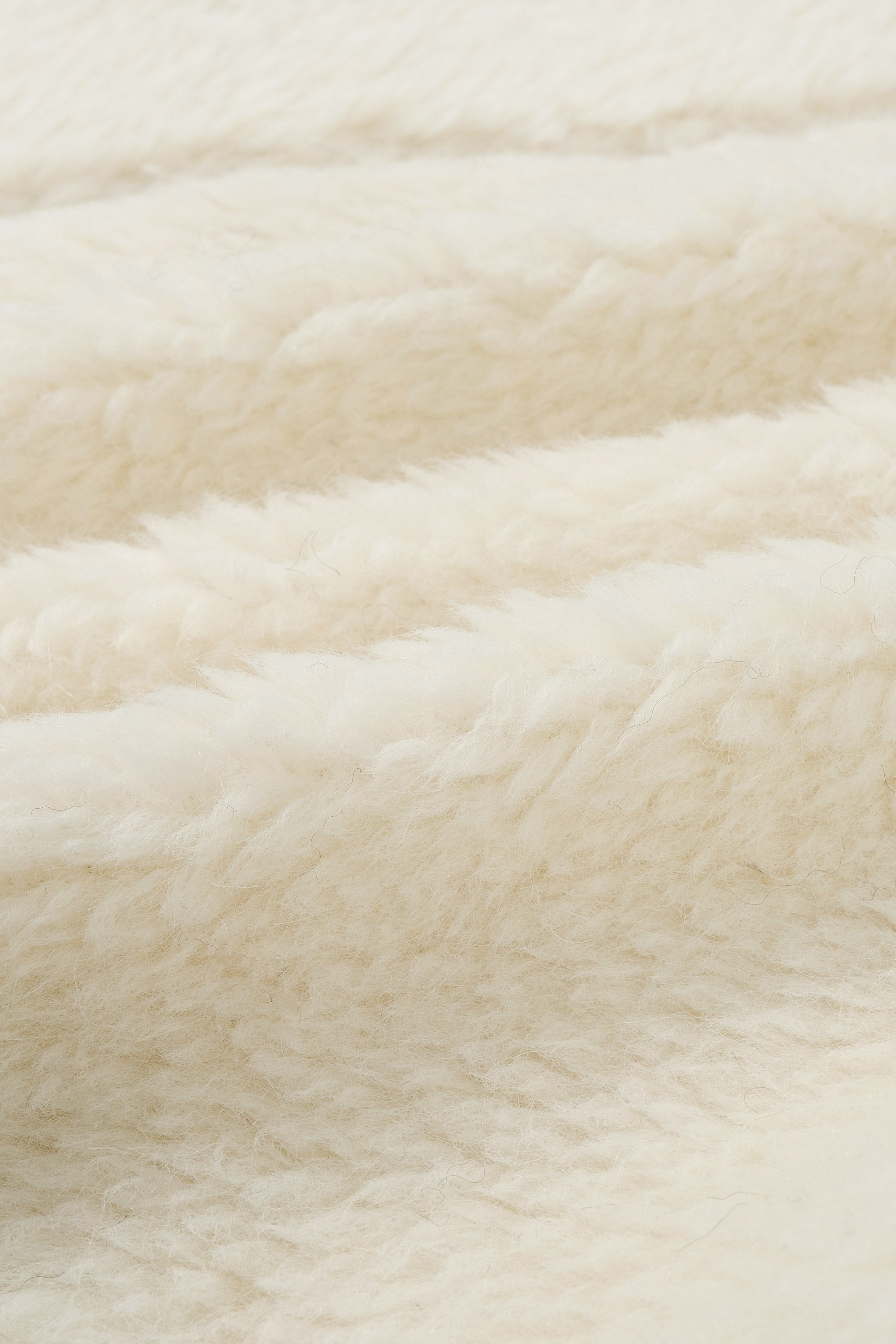 /
Natural Color Alpaca Fleece Sports Cardigan, Natural White
Design
A luxurious sports cardigan, made with 100% natural color alpaca wool. With the simple and authentic design of a fleece jacket, the naturally fluffy texture of the alpaca wool truly stands out.
With the body width designed more spaciously than those of sports brands, and with a length arranged a little shorter, the jacket's build makes it easy to coordinate and create a balance within an outfit.
Around the pockets, the jacket is accentuated with a deerskin trim.
Recommended Comments
This piece, designed with current trends in mind and as a way to elevate sportswear coordinated outfits through its higher quality, is made especially to satisfy the wearer. Created with this concept in mind, this sports cardigan is made of dyeless alpaca wool - with an appealing softness and silky smoothness that comes together in a wonderful luster, on top of its recent attention as a sustainable raw material. Natural color black alpaca wool in particular is an especially rare raw material, only being harvestable in small numbers and in limited quantities. From its appearance, feel, comfortability, sustainable build, and rarity, this cardigan is full of elements that are meant to satisfy and a joy to wear.
Wearable as an outer in late autumn and early spring, or as an inner under a coat in cold winter, this piece has the amazing charm of being wearable for about five months a year.
PILE 100% ALPACA
BASE 100% RECYCLE POLYESTER
This fleece is made from 100% natural color alpaca. Knitted in Takanokuchi-cho, Hashimoto City, Wakayama Prefecture - one of the world's leading pile fabric production centers. The fabric for our black colorway is sourced from rare, naturally black fine-wooled alpaca, while the white uses that of the baby alpaca. With a natural, original softness due to its dyeless nature and a wonderful, alpaca-like fuzziness thanks to its longer hairs, we hope you truly enjoy this fabric.
100% alpaca wool, which has a distinct slipperiness and tends to glide well, is especially difficult to weave into a pile fabric, and should the base fabric on its reverse side also be made of natural material (whether cotton or wool), one can expect a lot of loose hairs. With this in mind, the base fabric on its reverse is made of recycled polyester to reduce shedding. Even with that said, at first one should expect some shedding to occur, but with time it should gradually settle down.
The deerskin used around the pockets are sourced from deer that have been culled during pest and animal control. This leather is vegetable-tanned in Tatsuno City, Hyogo Prefecture.