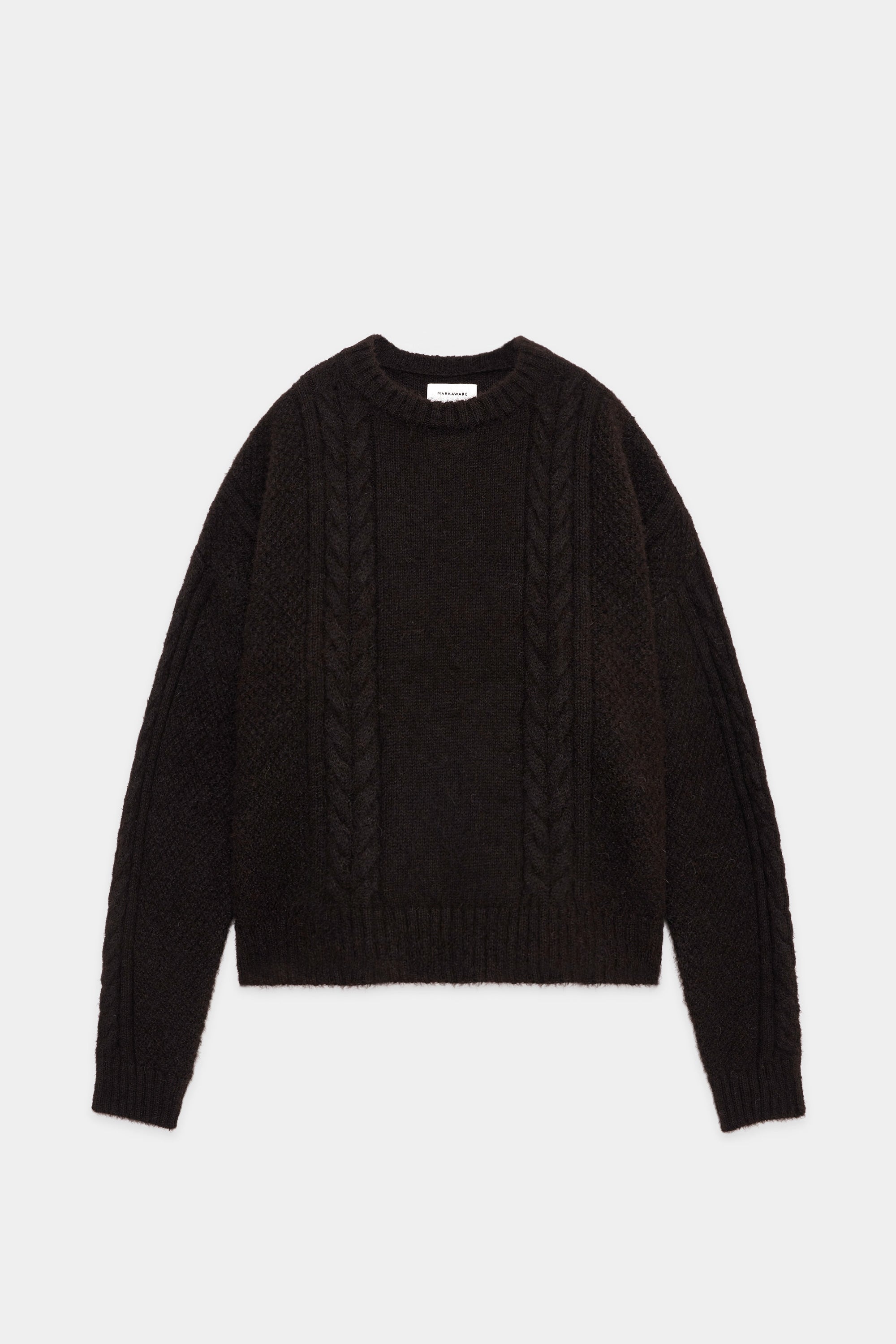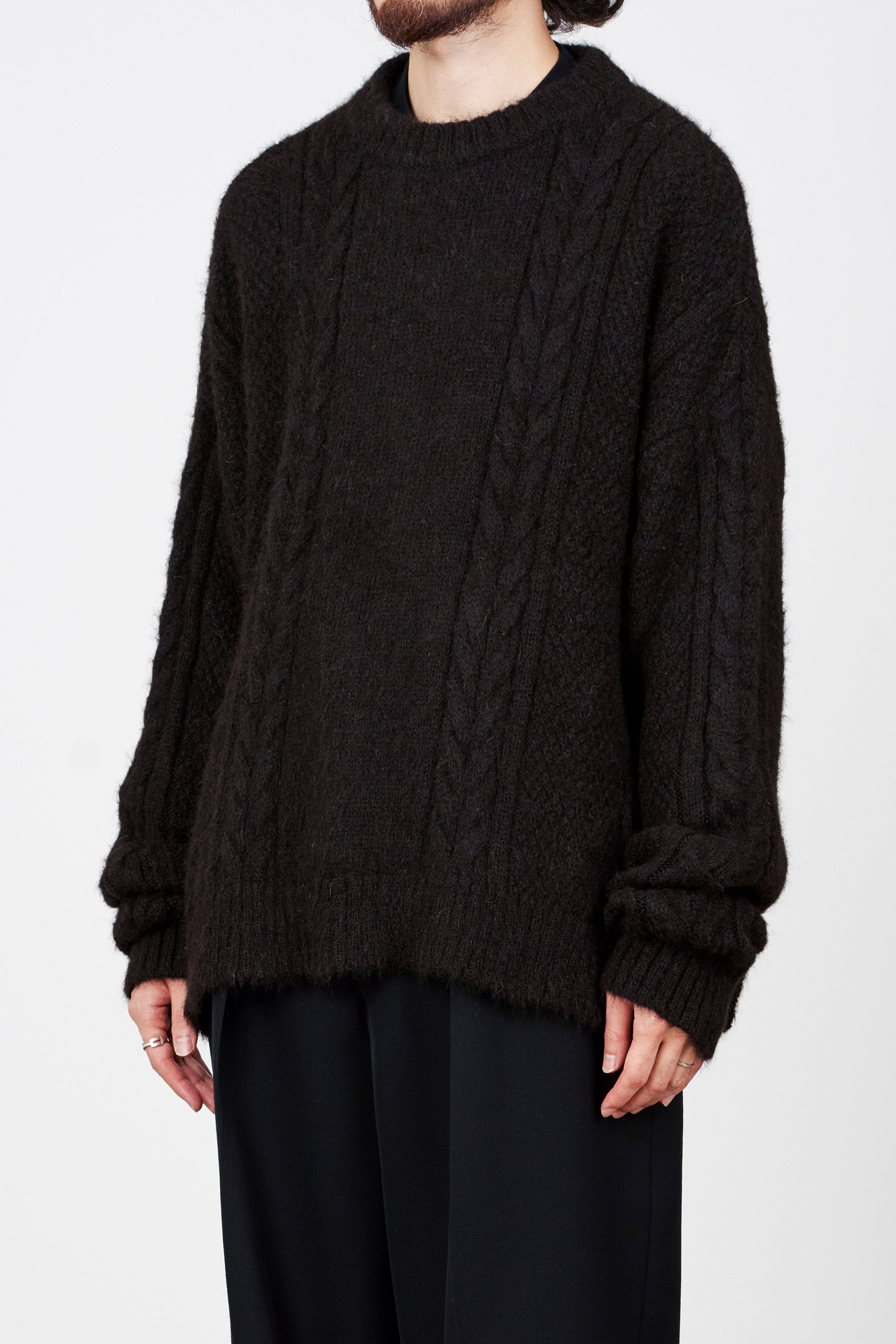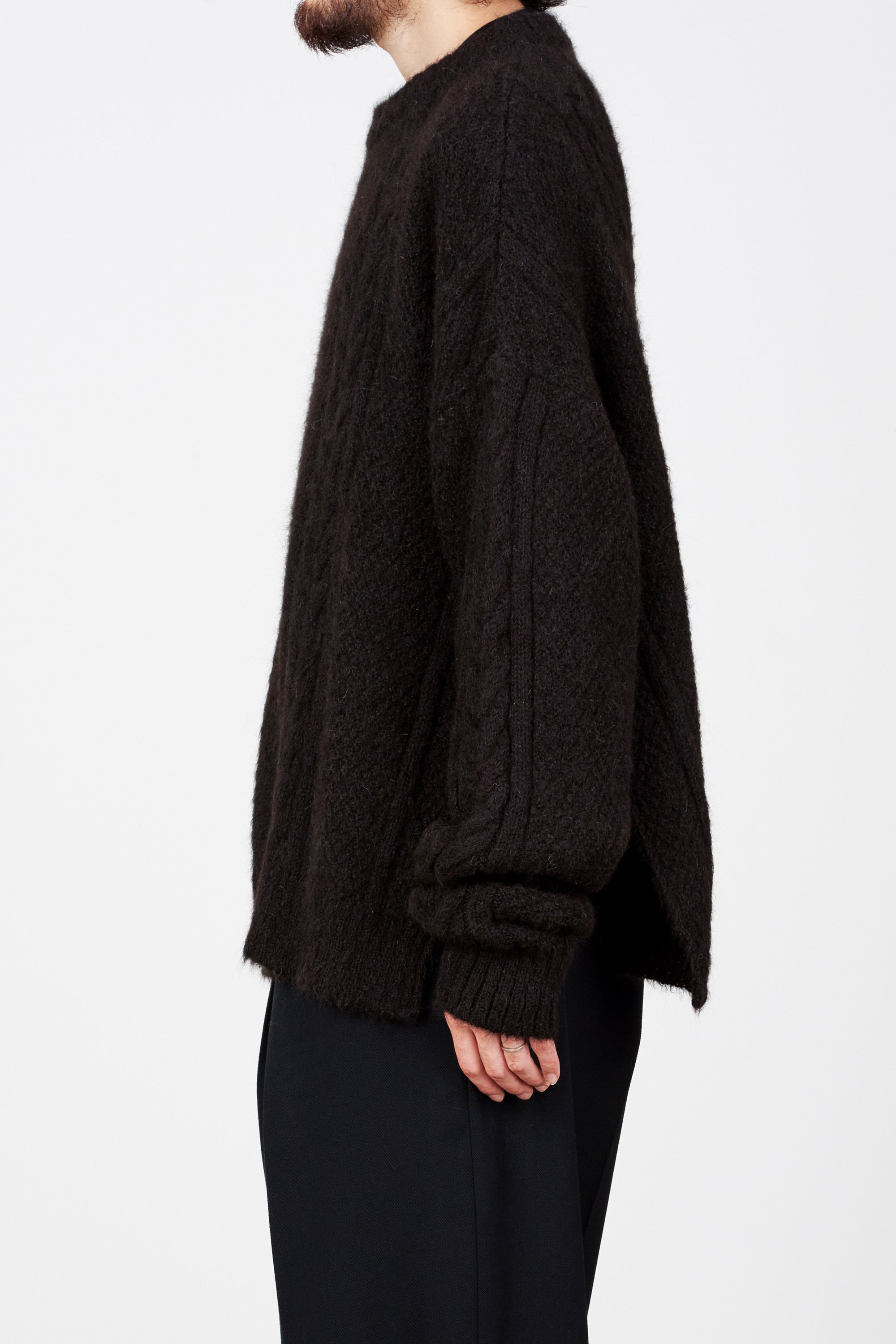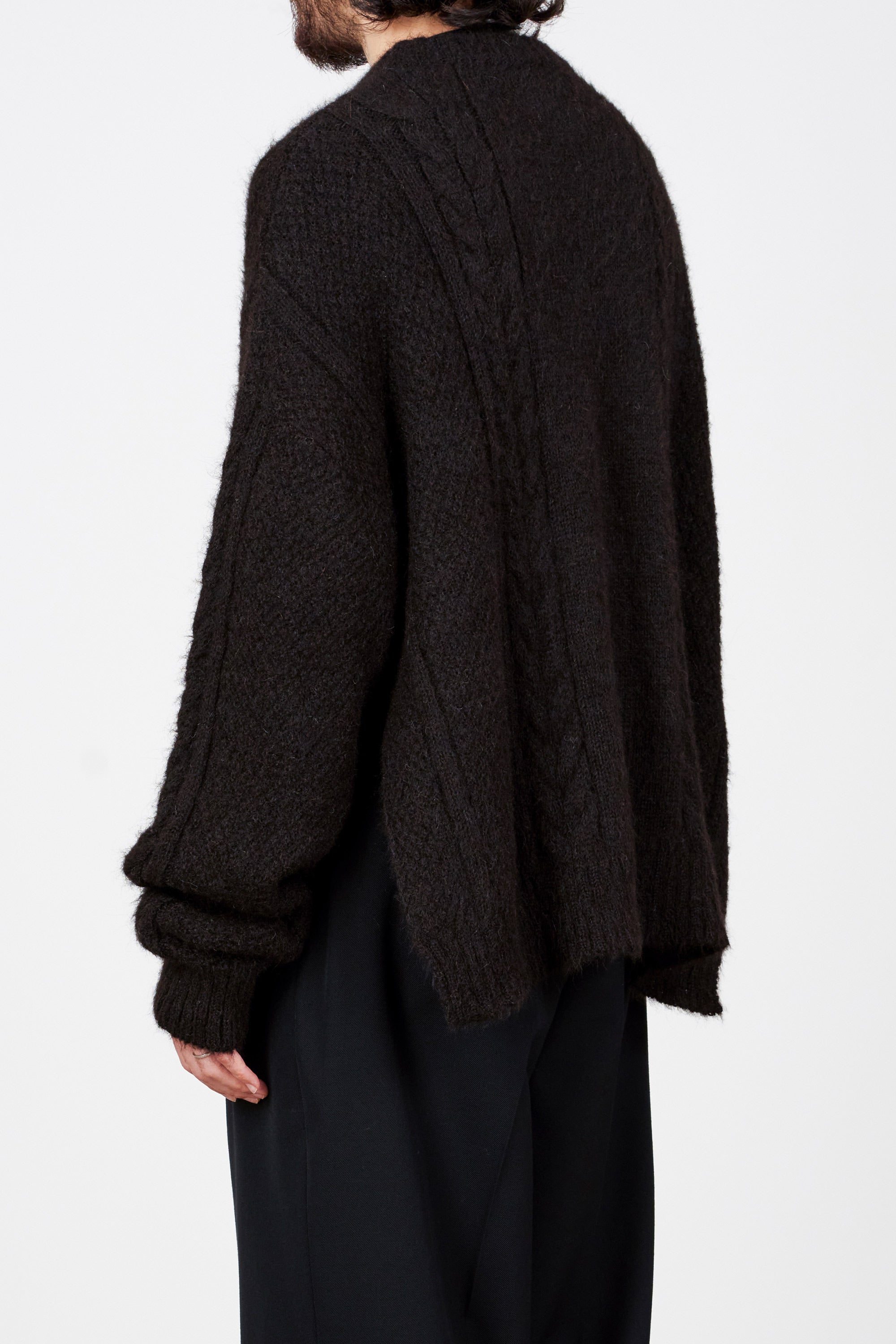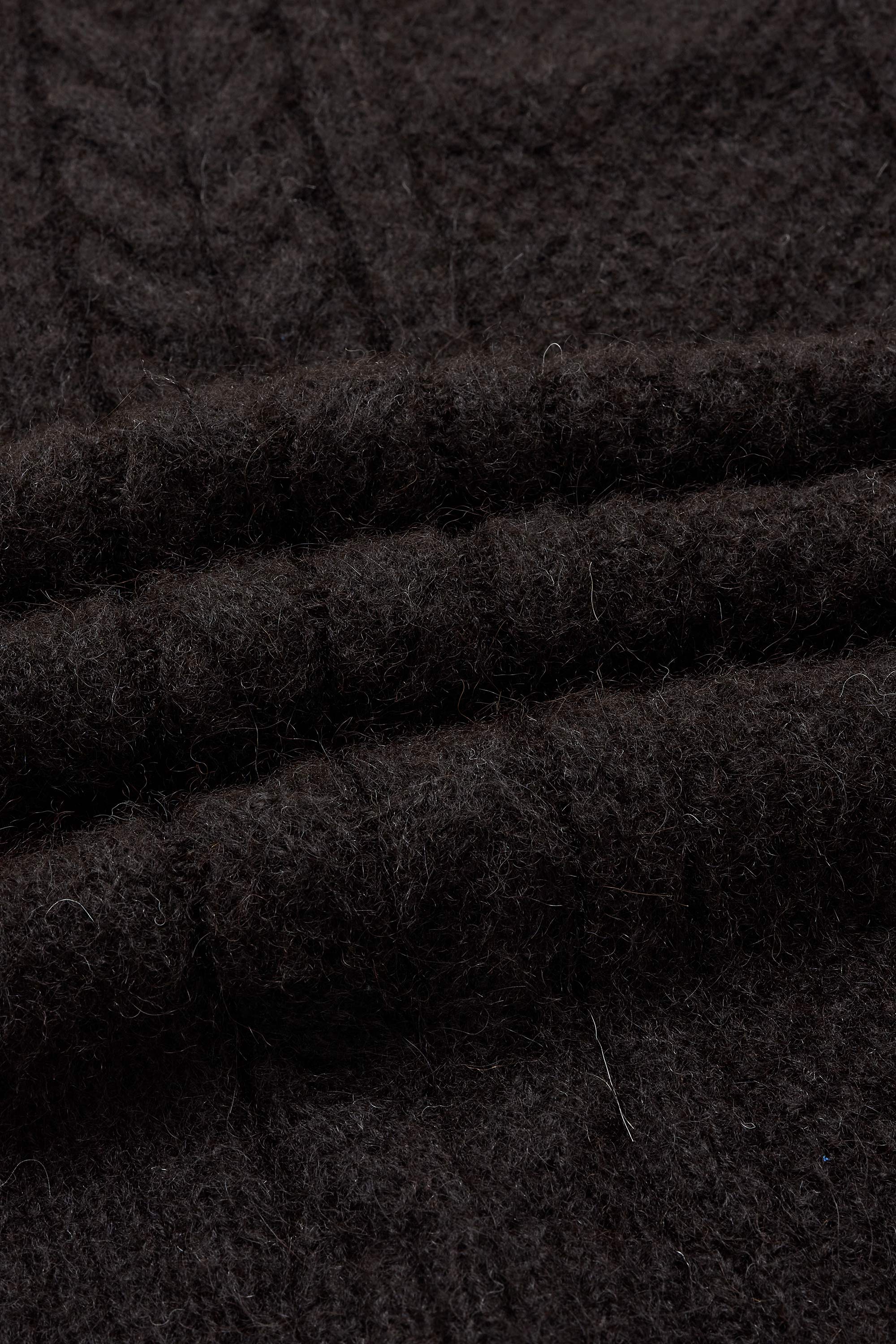 /
ナチュラルカラー アルパカ フィッシャーマン クルーネック ジャンパー, Natural Black
Design
This crew neck knit has a boxy silhouette with a generous body and shoulder width. The cable-knit knit gives this item a wintery, seasonal feel.
The sides are slit from the underarms to the hem to prevent interference with innerwear. The neck is not too tight, but has been adjusted to a good degree of openness so that the collar of a shirt or T-shirt can be seen and hidden.
Recommended Comments
A knit with a slit that can easily be worn over a shirt or T-shirt.
The design is characterized by its ability to accentuate the silhouette of the inner garment.
The slit itself adds a coordinating accent to this item, which can be enjoyed as a layered style in fall and winter.
This item can be worn alone or as an inner layer for outerwear.
Product Number/Product Name
Product No.:A22C-16SW01C
Product name:NATUR AL COLOR ALPACA FISHERMAN CREW NECK JUMPER
100% ALPACA
Alpaca wool, found in the alpine climate of Peru, South America, is spun in Japan. The knitwear is carefully knitted over a long period of time, and the color of the material itself is used without dyeing. The knitwear has a fluffy elasticity and lightness, and is extremely smooth to the touch. The silky sheen is also appealing and gives it an elegance that is different from that of wool. The material also has excellent heat retention properties, providing a gentle warmth.