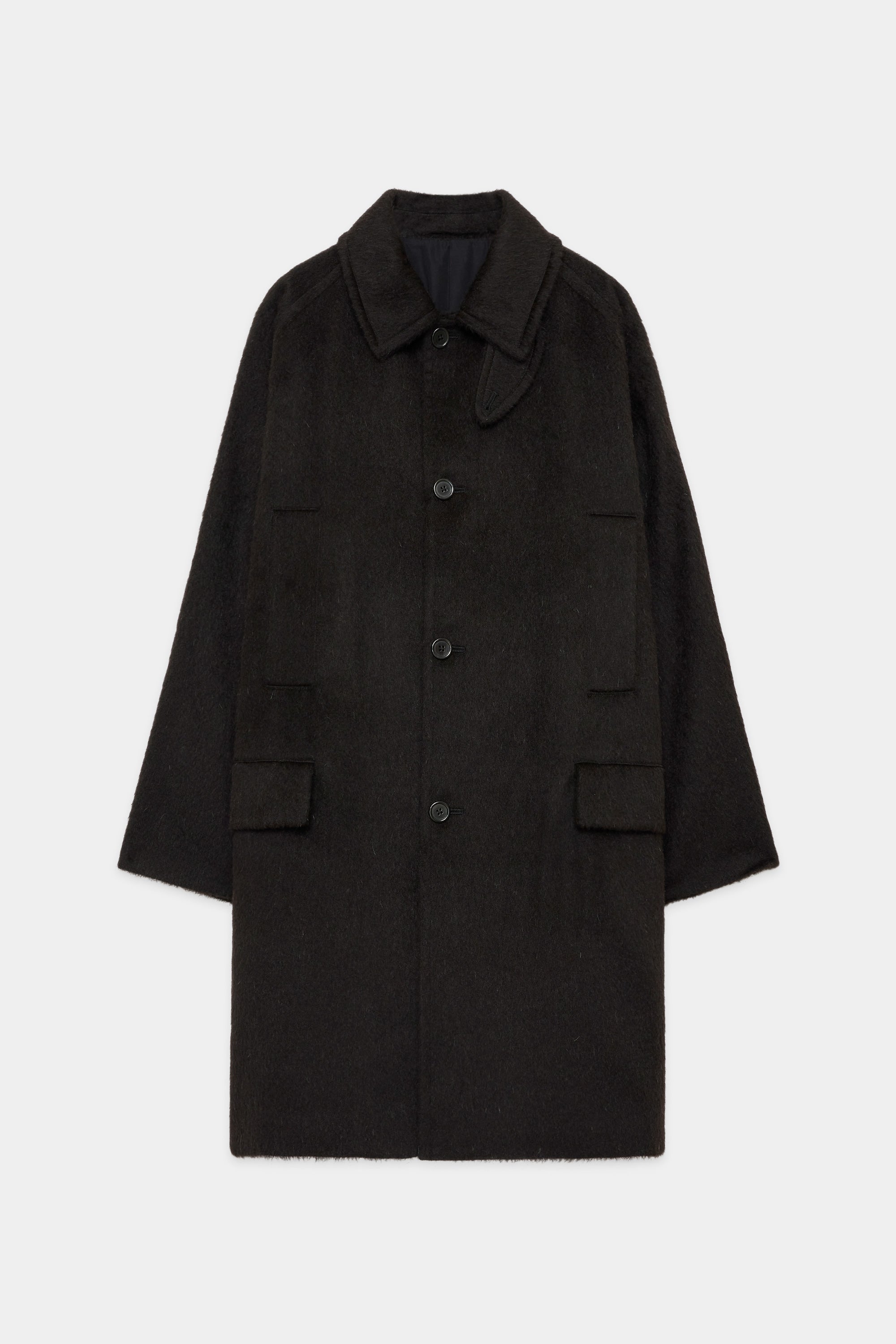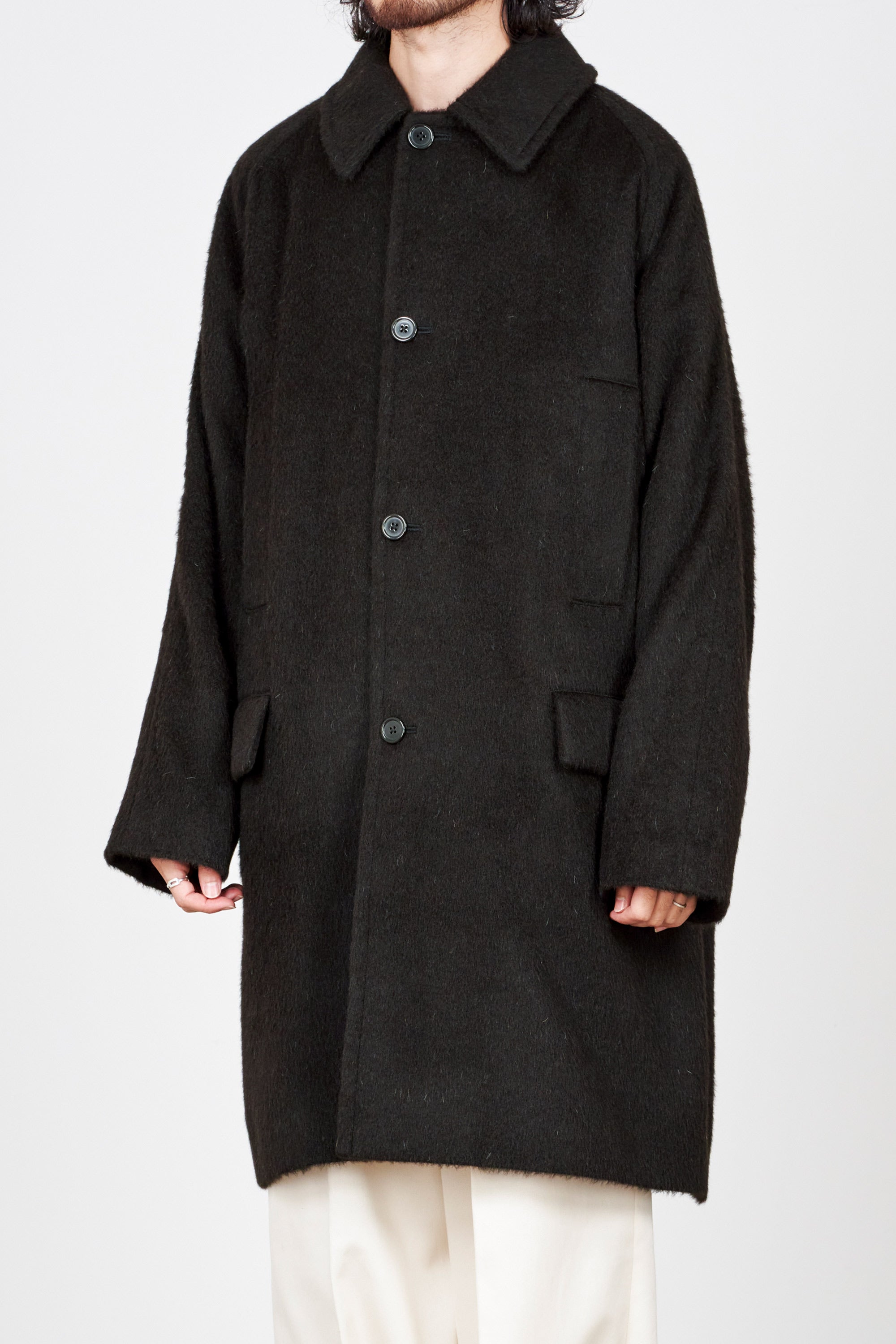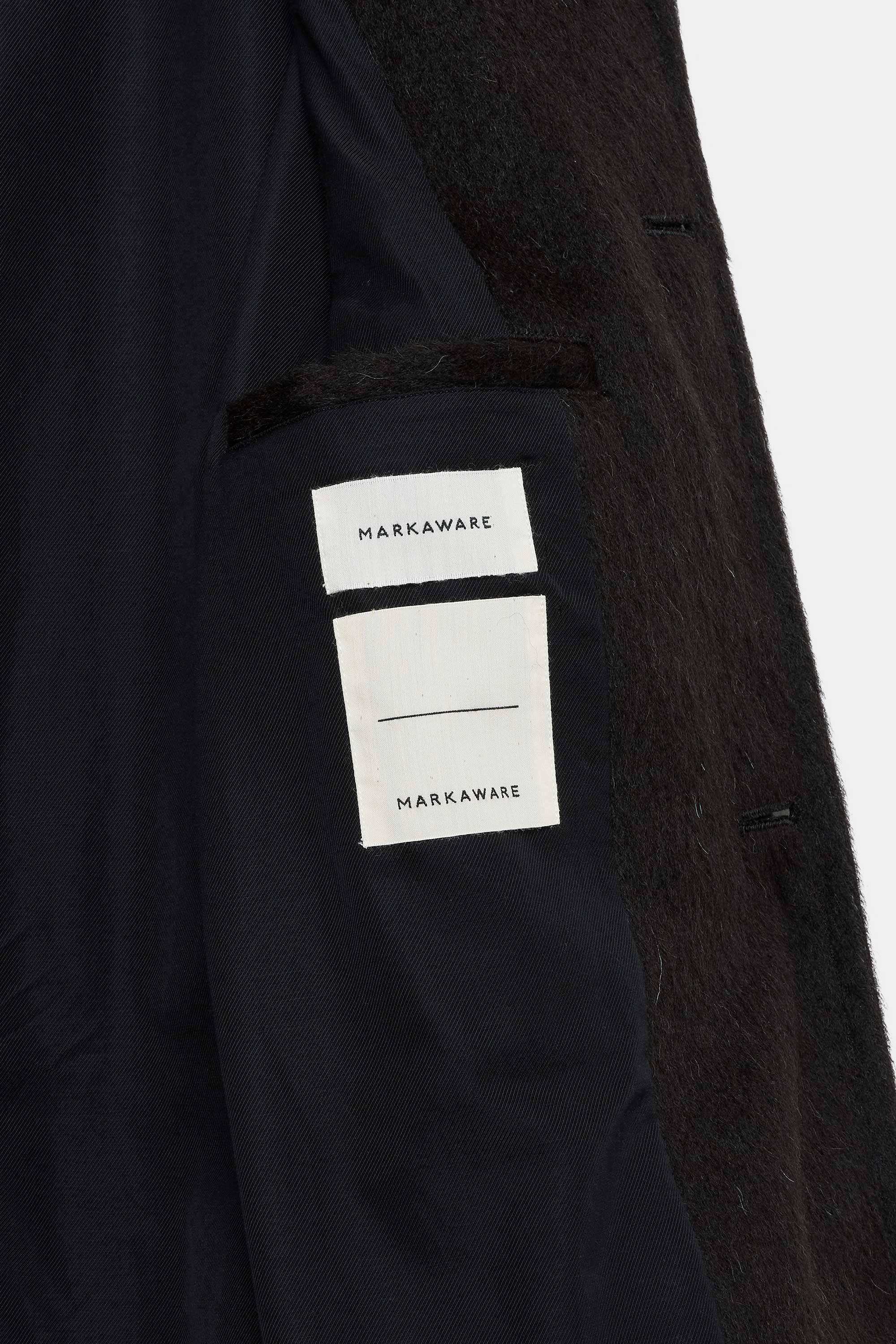 /
ナチュラルカラー アルパカ ダブルクロス ビーバー ラグラン マックコート, Black
Design
The MARKAWARE classic "RAGLAN MAC COAT" is based on a hunting coat.
The collar has a pedestal collar for an elegant look, while the chinstrap adds a sporty touch.
The body is wide, and the hem falls straight down without spreading, creating an I-line silhouette that allows you to enjoy a loose fit. Hand warmers under the chest and flap pockets on the hips provide a functional finish.
Recommended Comments
The "RAGLAN MAC COAT" is made of luxurious, high-quality materials and has an elegant look at first glance, but sporty details coexist in a well-balanced manner. It can be worn both beautifully and casually.
It can be worn over a jacket, of course, but it can also be styled casually with denim or chinos. The wide range of versatility that allows it to be used in a variety of coordinated outfits is its appeal.
Product Number/Product Name
Product No.:A22C-14CO01C
Product name:NATURAL COLOR ALPACA DOUBLE-CLOTH BEAVER RAGLAN MAC COAT
100% ALPACA
This double-cross is made of organic cotton gabardine and alpaca from Peru, South America. Alpaca is a difficult material to weave due to its characteristics, but Japanese techniques have made this possible. As a result, it has an unparalleled smoothness and an elegance that differs from wool. The double weave gives it a firm thickness, which is then raised to create a fluffy, warm fabric.