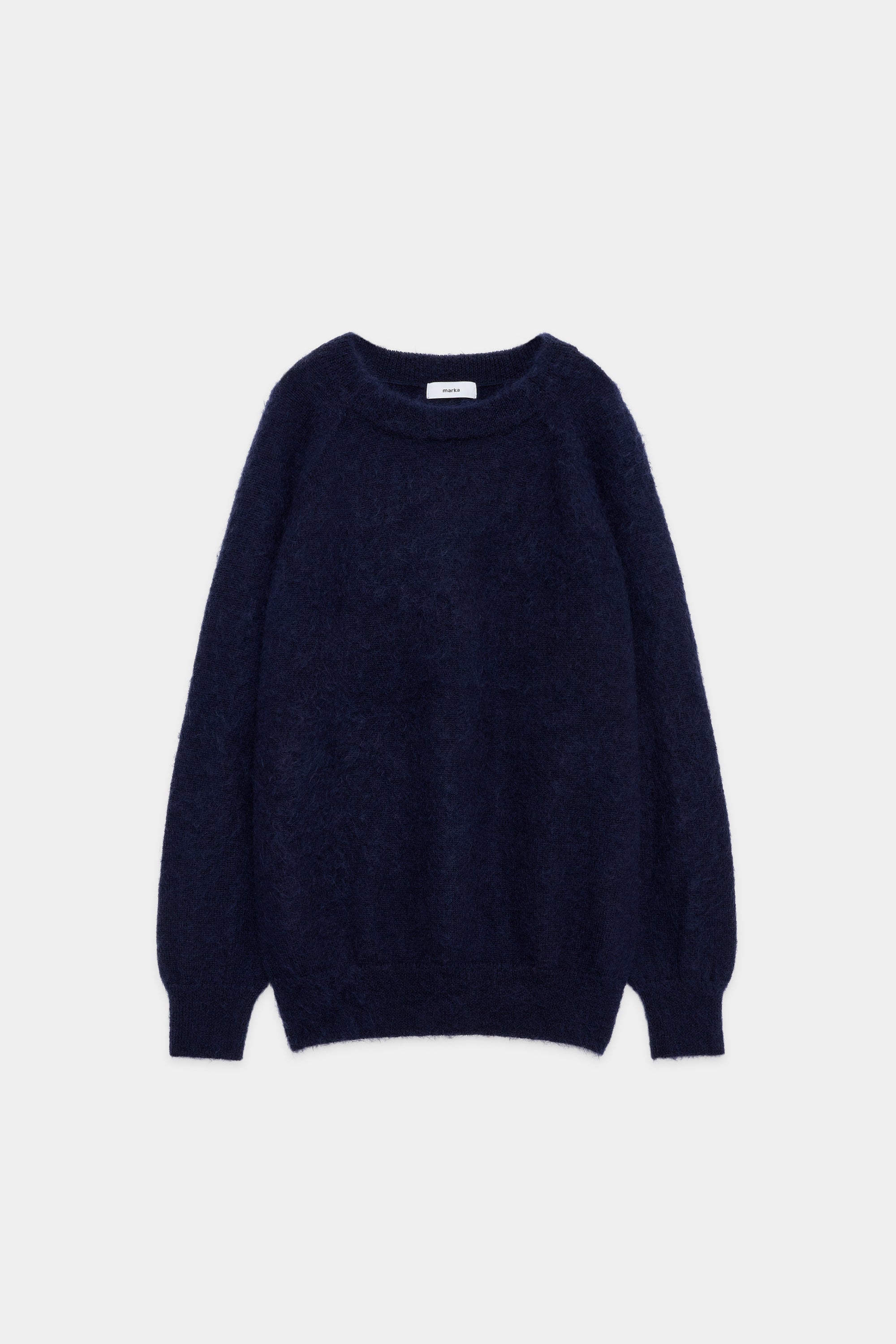 /
キッドモヘヤ クルーネック ニット, Navy
Design
Crew-neck knit with raglan sleeves. The neckline is slightly loose, and the body is relaxed in width to match the loose fit. The ribbing at the neck, cuffs, and hem is wider, creating a classic overall impression.
Recommended Comments
A hidden staple of winter dressing. This mohair knit is one of the most popular fall/winter items this year. The mohair knit has a firm, raised feel and is further processed to give it a fluffy texture, making it a piece that allows you to enjoy the rich expression of mohair to the fullest.
Two colors, deep navy and light mint, add accent to your outfits. Outerwear tends to take center stage during the cold season, but the mohair, combined with its warm texture, makes a strong statement even when the outerwear is removed.
This knit has a solid texture that can be worn like a crew-neck sweatshirt, and is recommended to be quickly layered over a T-shirt or a long T. The neckline is also set loose. The neck is also set loosely, so it is fashionable to see a glimpse of the collar of a T-shirt through the neck area.
Product Number/Product Name
Product No.:M22C-16SW01C
Product name:KID MOHAIR CREW NECK
55% MOHAIR 30% NYLON 15% WOOL
Kid Mohair is a fine and soft mohair with a high blend ratio. The fibers are smooth to the touch with few scales (cuticles) and have a beautiful luster. After raising the hair, it is washed in water to give it a fluffy look. The knit is middle gauge and has a more solid texture than it appears.