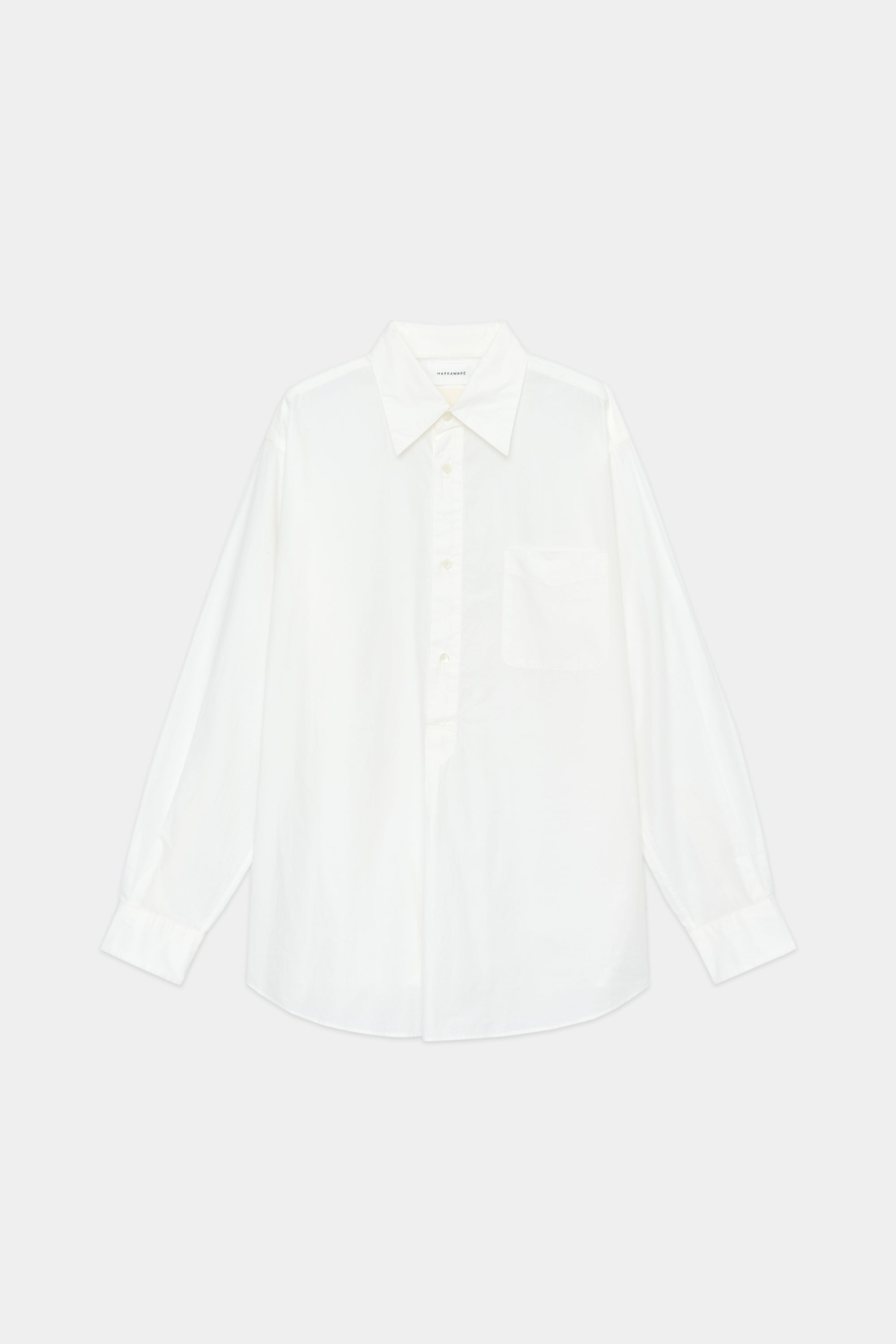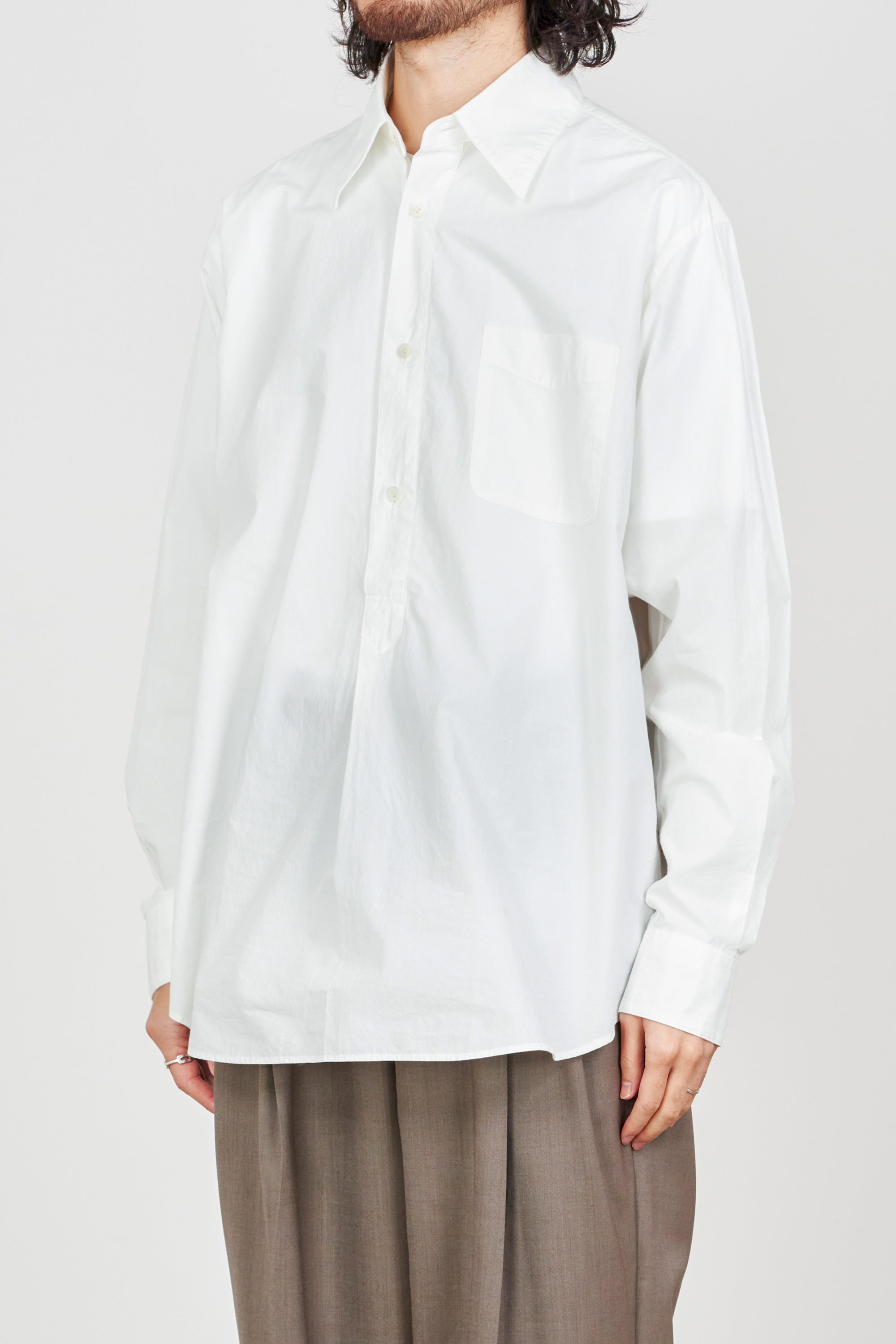 /
ヘルマンビューラー ポプリン レギュラーフィット プルオーバー シャツ, White
Design
The REGULAR FIT PULL OVER SHIRT has a sleek, clean look. It is a pull-over type shirt with a loose fit that is easy to put on and take off. The collar is slightly larger, designed to give an elegant look around the neck.
The delicate sewing is also a particular concern, and the shirt's beauty is enhanced by the extremely fine stitching of 24 stitches/3cm. The simplicity of this shirt makes it a convenient item that can be worn both elegantly and casually with a variety of coordinates.
Recommended Comments
A unique yet high quality and beautiful shirt.
The poplin fabric is made of high quality yarn spun by Hermann Buhler of Switzerland, a company that no longer exists, and its beautiful finish is attractive. It is also a pleasure to be able to wear it as it is after washing and drying.
The "REGULAR FIT PULL OVER SHIRT" is a piece that will spice up your wardrobe. The front placket, which differs from that of a typical shirt, brings a change in appearance. The highly versatile regular fit is also attractive for its timeless size that can be loved for many years to come.
Product Number/Product Name
Product No.:A23A-11SH03C
Product name:Hermann Buhler 90/1 POPLIN REGULAR FIT PULL OVER SHIRT
100% ORGANIC COTTON
This poplin fabric is spun by Hermann Buhler, a Swiss company that closed down in 2016, and is known as "Swiss cotton". This poplin fabric is made of 90 count organic pima cotton yarn. The yarns, spun through a time-consuming pretreatment process, are straight with almost no knots and are characterized by their lustrous beauty. The yarns are then woven at high density on a shuttle loom over a long period of time, resulting in a fabric with an incomparably beautiful appearance. The fabric has a good wrinkled feel after washing, and it is the most beautiful fabric when washed.