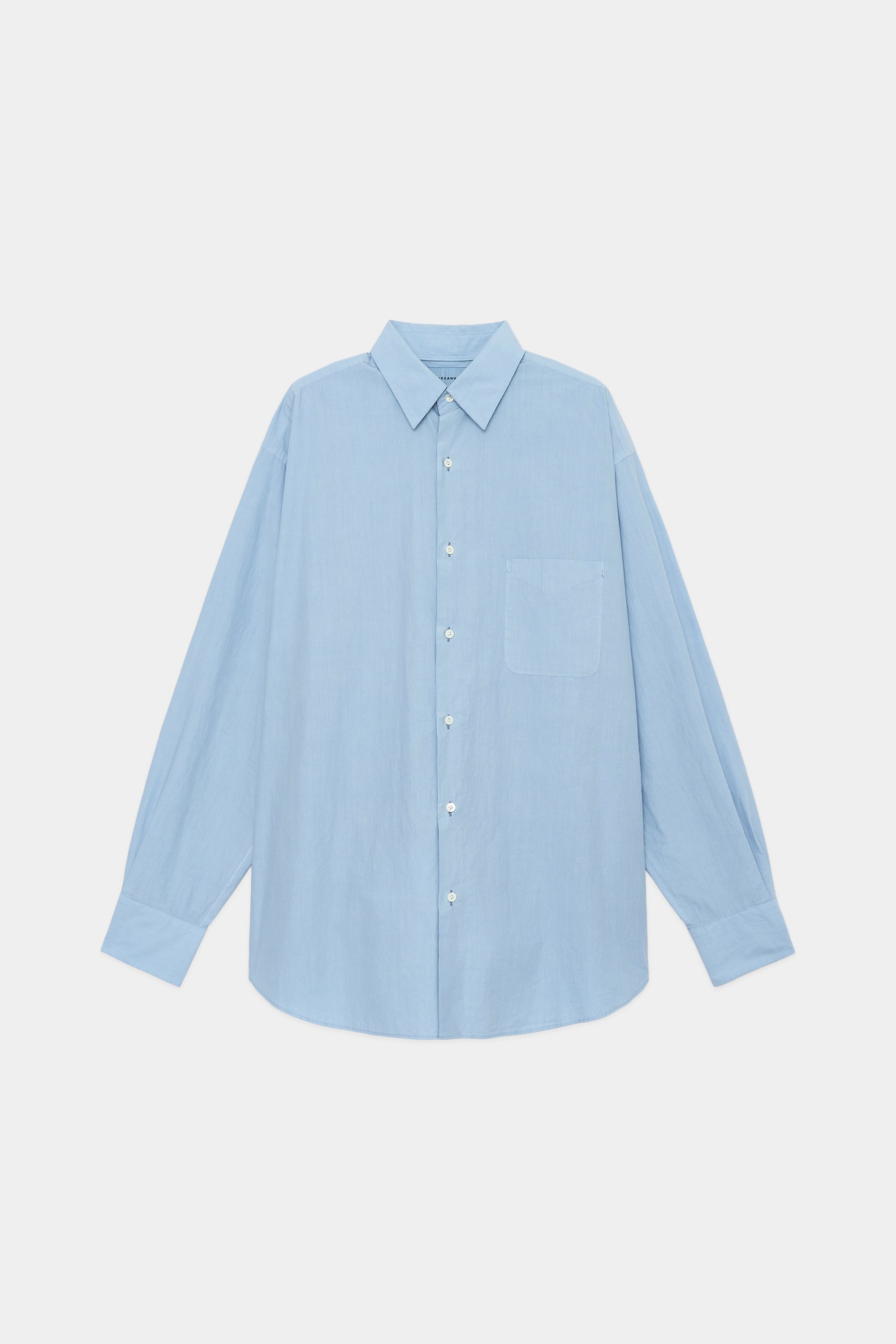 /
ヘルマンビューラー ポプリン コンフォートフィット シャツ, Blue Gray
Design
The "COMFORT FIT SHIRT" is characterized by its slightly loose fit.
The beauty of the shirt as a dress shirt is enhanced by the use of extremely fine stitches (24 stitches/3cm), with a focus on delicate sewing.
The details have been designed to minimize waste and take full advantage of the appeal of the fabric and the unique silhouette. Therefore, this shirt can be worn on any occasion in daily life and fits in with a variety of coordinates. It is a simple item, but one that makes a strong statement.
Recommended Comments
A simple yet high-quality and beautiful shirt.
The poplin fabric is made of high quality yarn spun by Hermann Buhler of Switzerland, a company that no longer exists, and its beautiful finish is attractive. The crisp, ironed look, as well as the washed and wrinkled look, is also elegant, and it can be worn as is after washing, which is another great point. We hope you will enjoy this fabric made of the finest yarn for the very last time.
Product Number/Product Name
Product No.:A23A-11SH02C
Product name:Hermann Buhler 90/1 POPLIN COMFORT FIT SHIRT
100% ORGANIC COTTON
This poplin fabric is spun by Hermann Buhler, a Swiss company that closed down in 2016, and is known as "Swiss cotton". This poplin fabric is made of 90 count organic pima cotton yarn. The yarns, spun through a time-consuming pretreatment process, are straight with almost no knots and are characterized by their lustrous beauty. The yarns are then woven at high density on a shuttle loom over a long period of time, resulting in a fabric with an incomparably beautiful appearance. The fabric has a good wrinkled feel after washing, and it is the most beautiful fabric when washed.