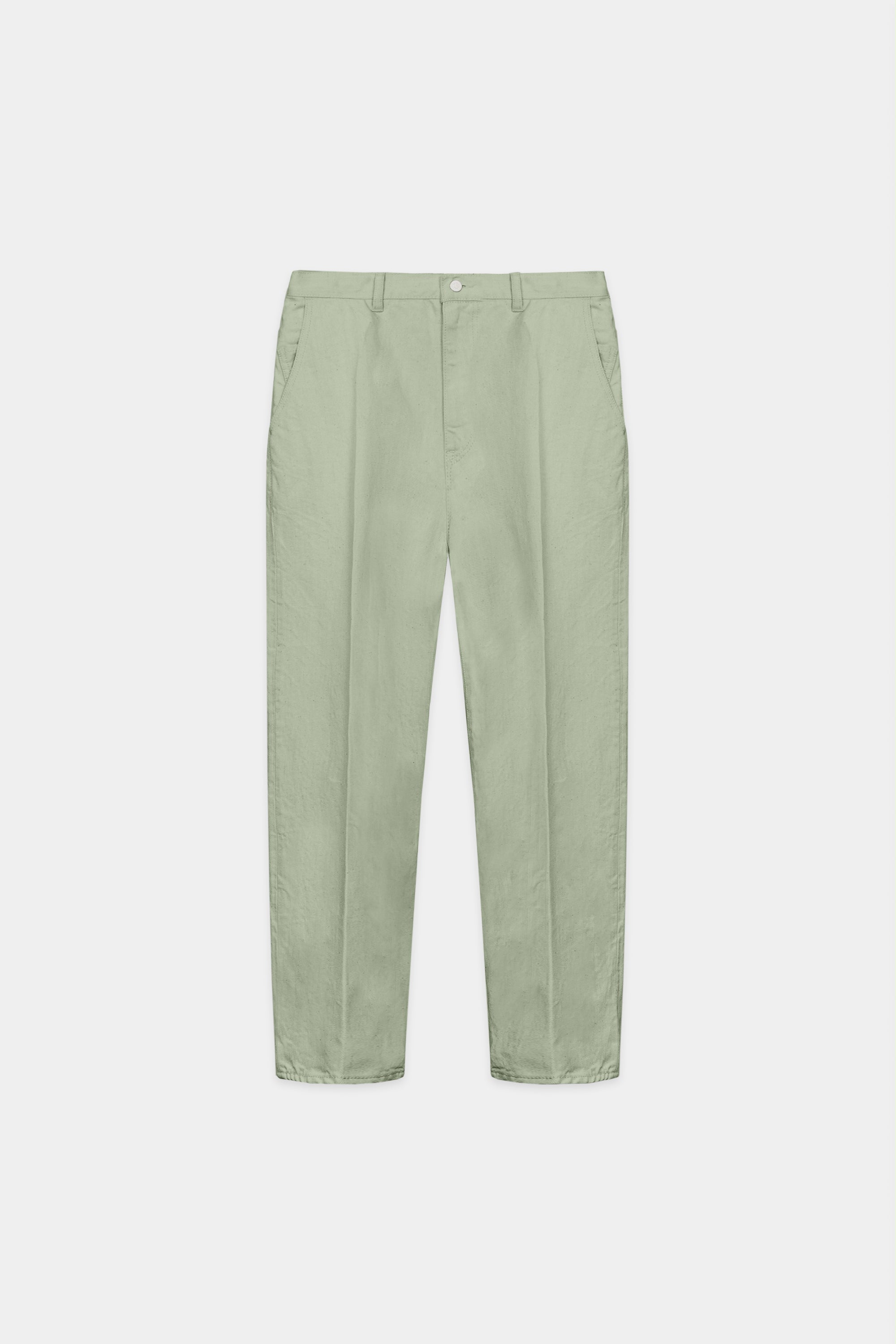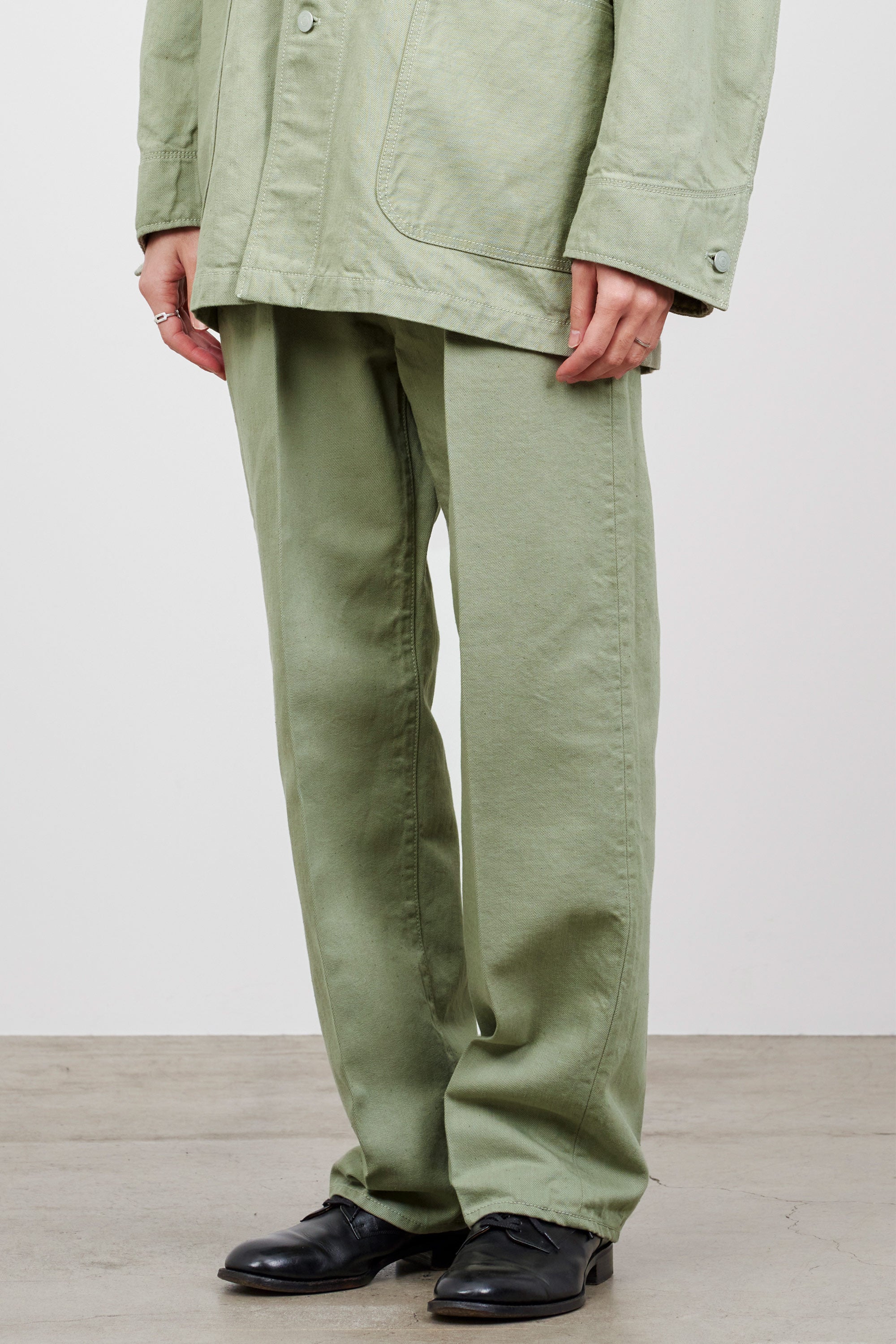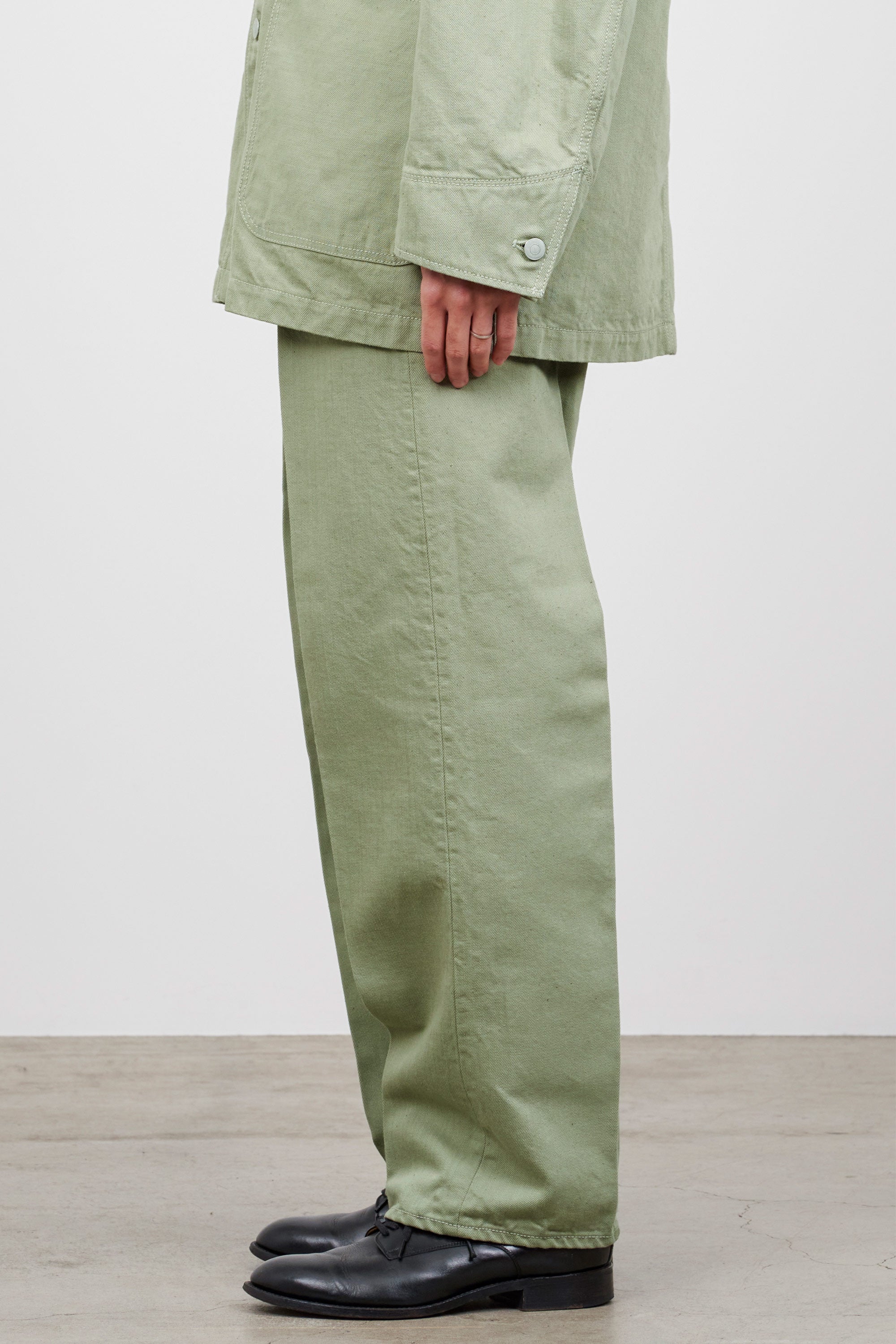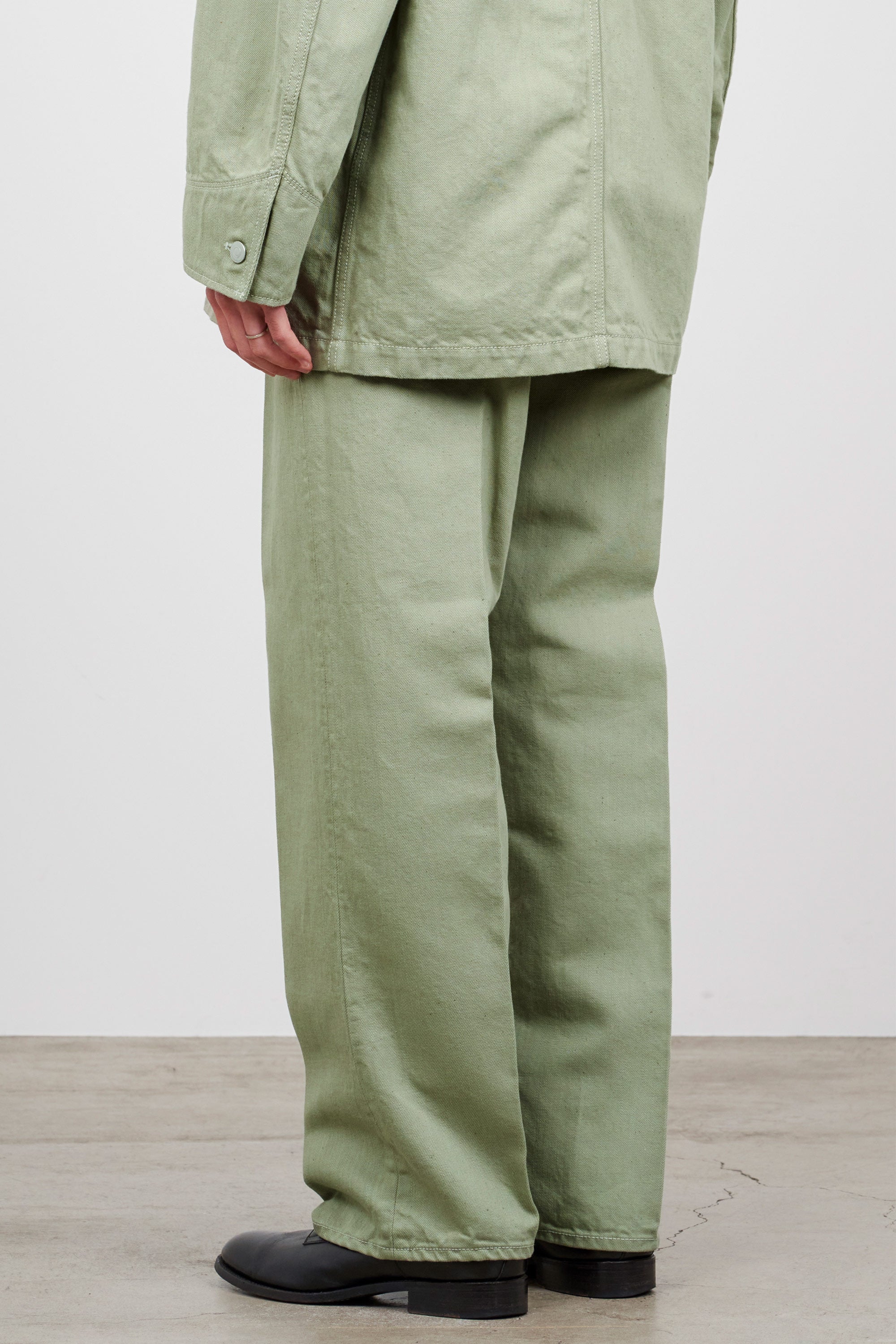 /
オーガニックコットンヘンプドリル カーペンタートラウザース, Sage
Design
The line is almost straight when worn, with room around the hips to take in large-size tops and a slight taper from there to the hem. The line is neither too thick nor too thin, making it easy to wear.
The details are similar to those of painted pants, with deep slash pockets on the front and patch pockets on the hips. The hammer loops and pockets on the backs of the thighs, which are commonly seen, are purposely eliminated to create a simple, easy-to-coordinate design.
Recommended Comments
New painted pants to spice up your wardrobe.
Painter's pants are usually made of tough fabrics such as denim or duck fabric. However, the fabric used this time is cotton and hemp, a fabric recommended for spring and summer that has a crisp, dry touch. While retaining the tough impression of workwear, these pants have a hint of smartness, and incorporate new ideas that have never been seen before.
And the casual details of the painted pants have a masculine quality that differs from that of five-pocket denim pants or traditional chino trousers. This sense of style adds a new feeling to your outfits.
60% ORGANIC COTTON 40% HEMP
Drill fabric made of organic cotton from Turkey for the weft and hemp for the warp. The hemp gives it a crisp, dry feel and coolness that is appealing. As it is worn, the initial stiffness changes to softness and becomes more and more comfortable. The unique luster of hemp creates a sense of luxury that cannot be achieved with 100% cotton. While it is a casual fabric, it shines with a casual elegance.
Hemp is a soil-friendly material that can be grown in a row, making it a sustainable material from the perspective of environmental issues.