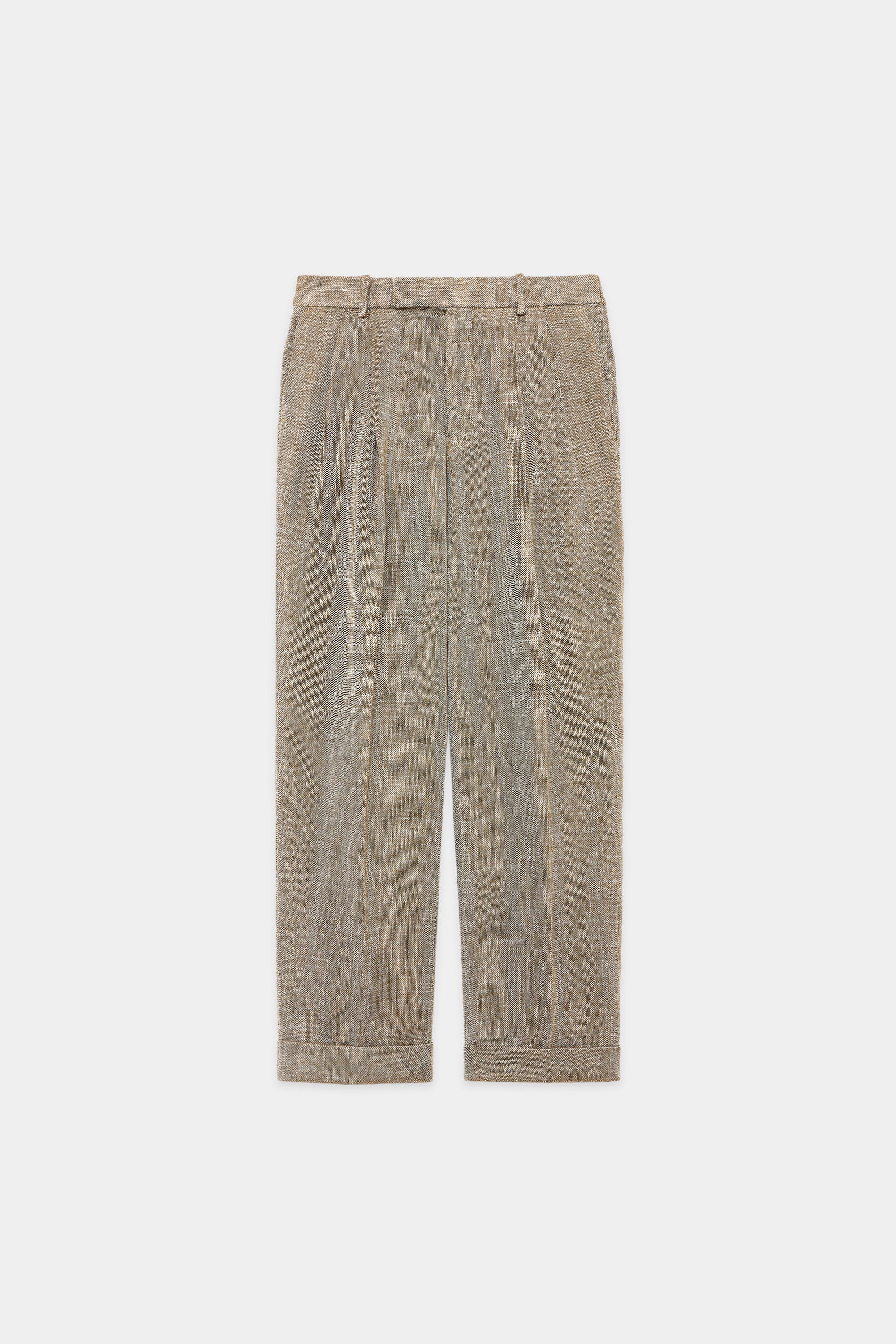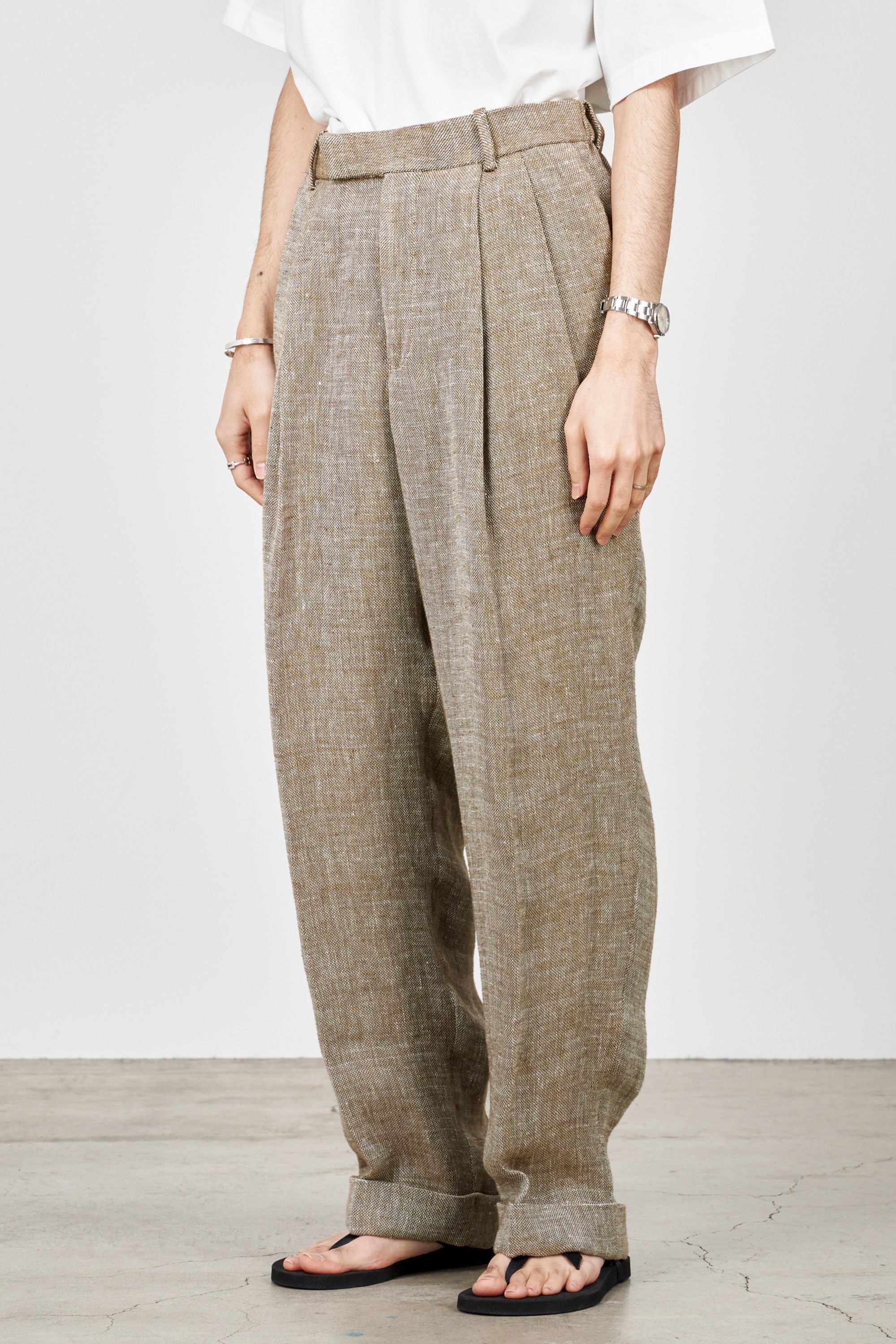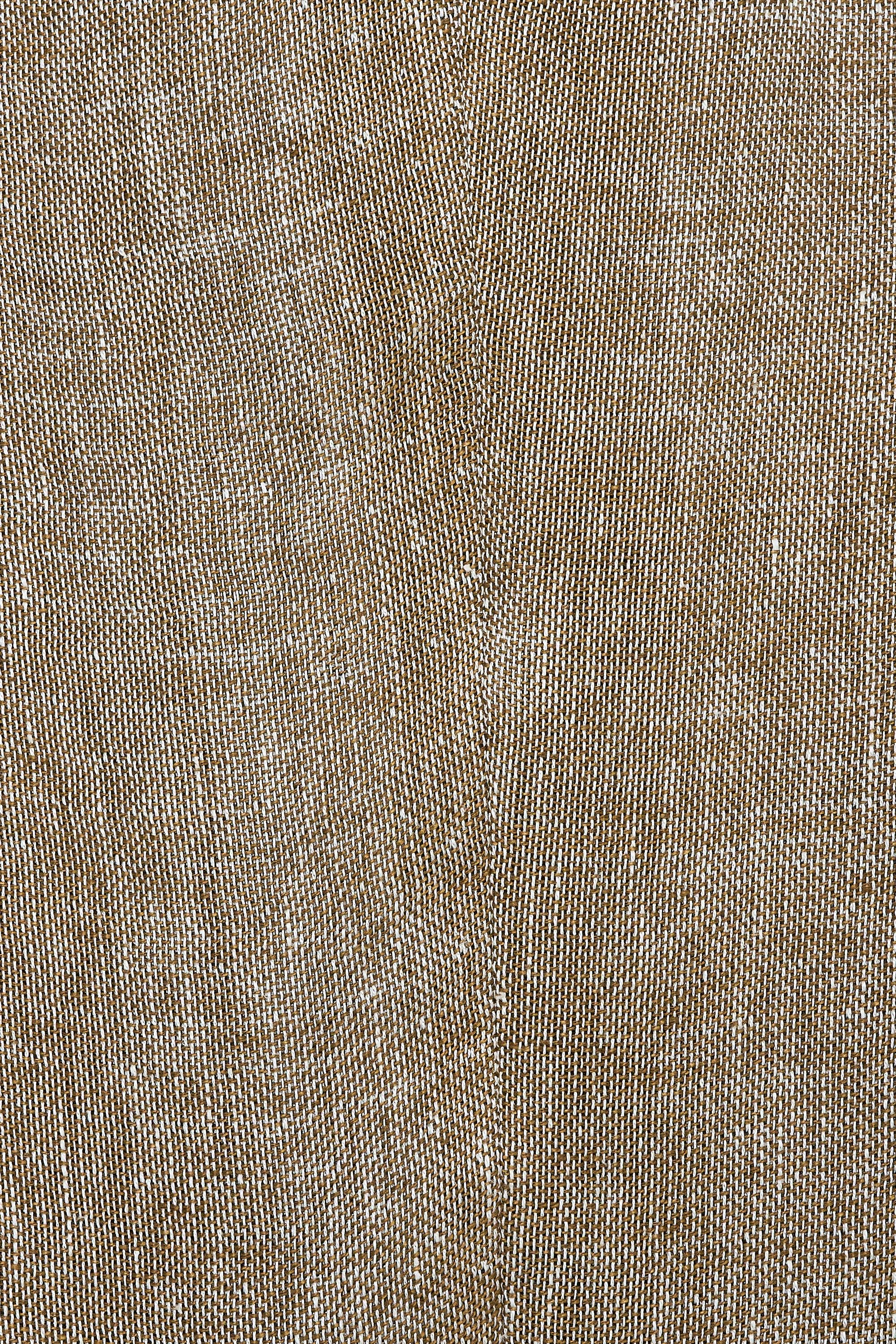 /
HEMP TWEED DOUBLE PLEATED CLASSIC WIDE TROUSERS, Khaki
Design
MARKAWARE's new trousers 'DOUBLE PLEATED CLASSIC WIDE TROUSERS'. Wide adult silhouette that falls straight down to the hem while expanding around the waist. The classic line is drawn by out-tucking. The hem width is also slightly wider, making it possible to match a wide range of shoes, from sneakers to voluminous leather shoes.
The waist is elasticated at the back, designed to eliminate the hassle of resizing. They are also comfortable to wear, with little stress felt when sitting or bending over.
Recommended comment
DOUBLE PLEATED CLASSIC WIDE TROUSERS" are wide, voluminous slacks clad in sophistication that adults can easily wear. This is a pair that works well when you want to add a strong statement to a coordinated look, and is also ideal for accenting simple styling.
HEMP TWEED" fits a classic silhouette with style. It is made from a thick yet soft and falling fabric, which makes it both elegant and relaxed. It gives a cool and elegant look to your summer outfits.
Item number: A23B-04PT01C
Item name: HEMP TWEED DOUBLE PLEATED CLASSIC WIDE TROUSERS
*The products in the images are samples. Specifications, processing and size may differ slightly from the actual product.
100% HEMP
Hemp is attracting increasing attention due to growing environmental awareness. It can be cultivated in many soils and can be grown in no-till and crop rotation. The material has many advantages, such as reduced water use due to the absence of pesticides and chemical fertilisers. The fabric is made from hemp grown in Heilongjiang Province, China, and the yarn is spun with the technology and equipment of the renowned Irish Linen company Hardman. The fibres are properly selected and enriched with high quality, non-stiff, non-stiff fibres to improve the quality of the yarn.
The tweed woven using such yarns is a double weave fabric that is thick, yet light and fluffy and has a feeling of falling. It has a luxurious and rich look, and the high moisture absorption and breathability characteristic of hemp make it comfortable even in hot weather.