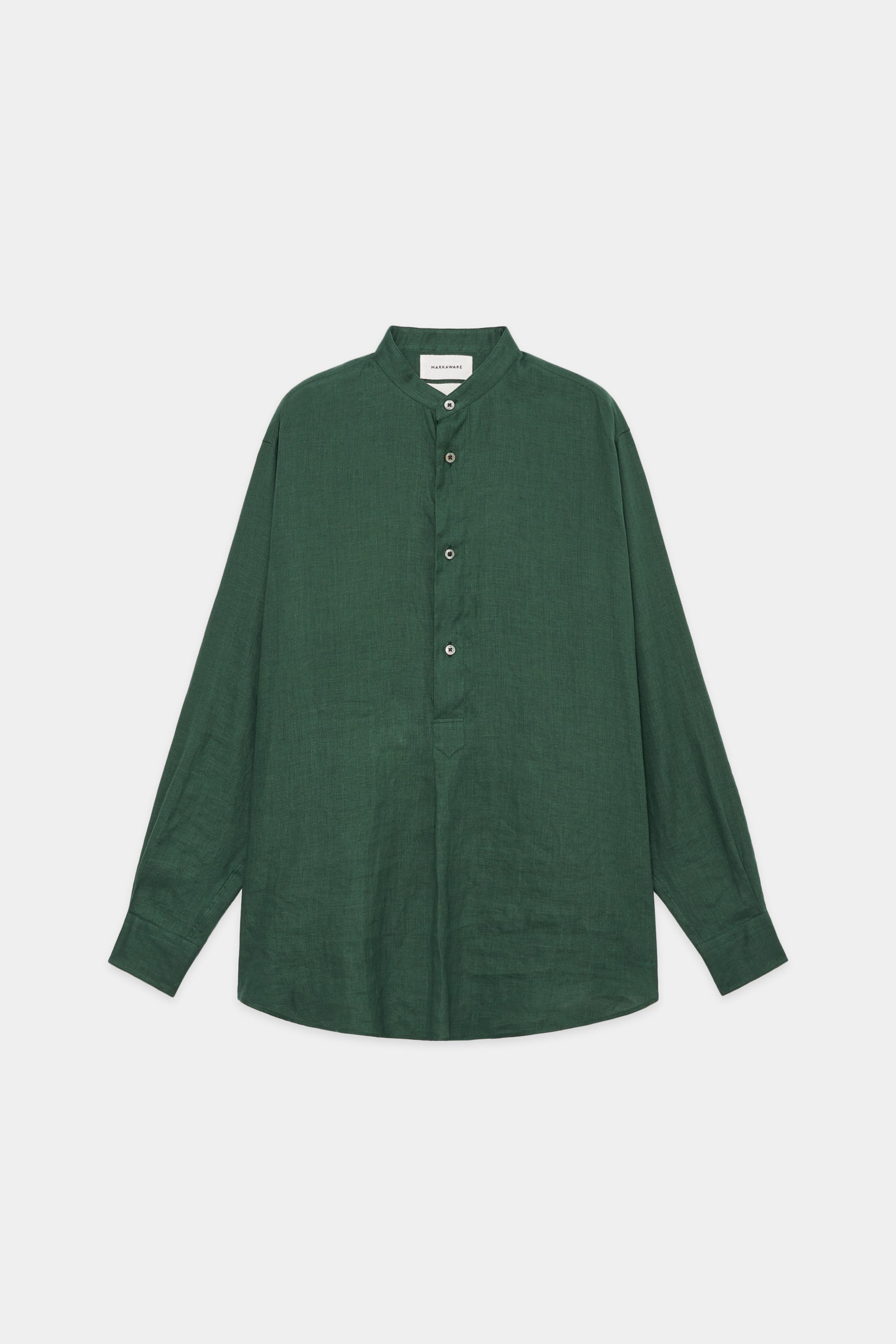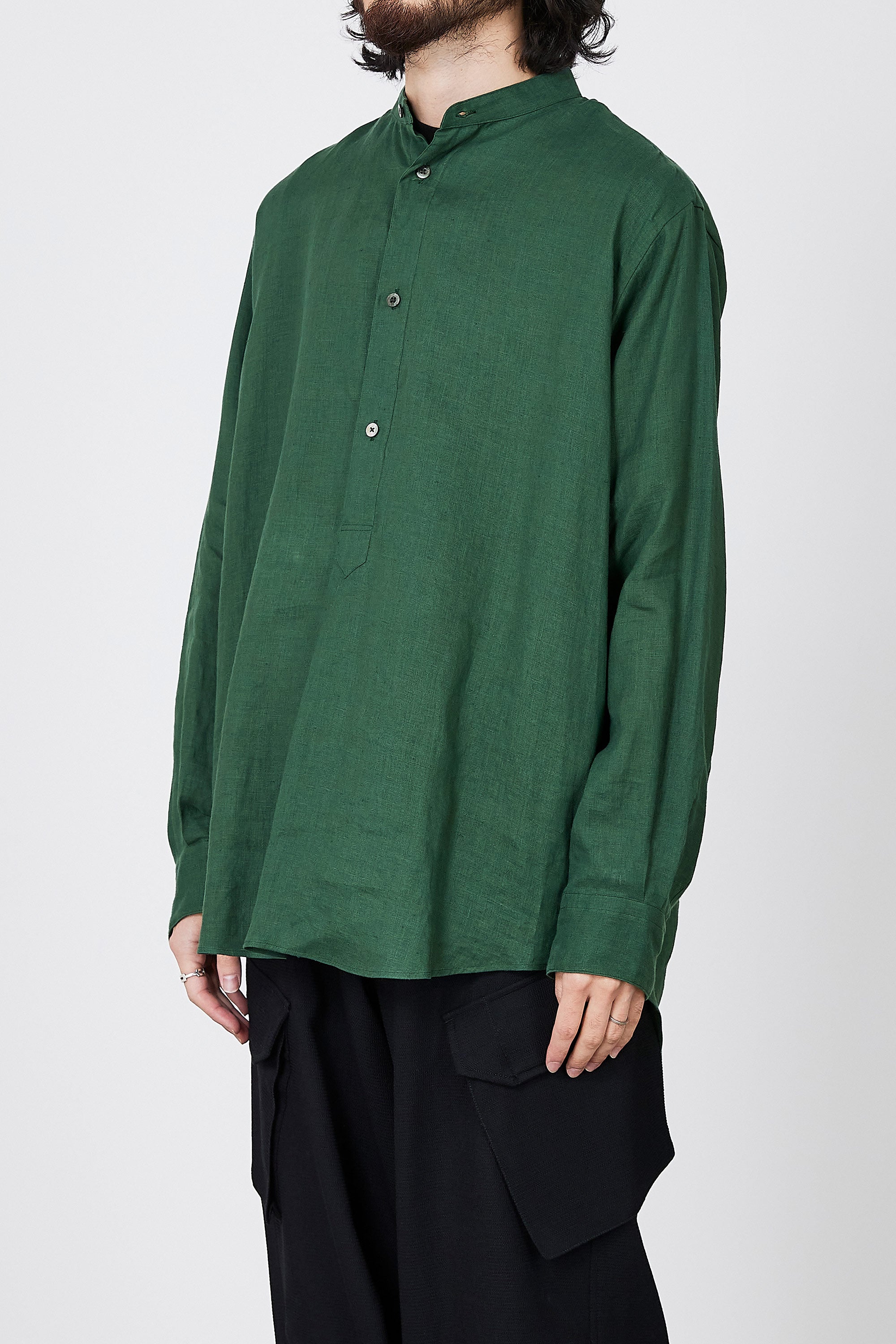 /
HEMP SHIRTING REGULAR FIT BAND COLLAR PULL-OVER SHIRT, Green
Design
The REGULAR FIT PULL OVER SHIRT has a classic look. Pull-over type with a slightly larger fit than regular so that it is easy to put on and take off. The collar is slightly larger and designed to be a point of interest.
The delicate sewing has been carefully considered and the beauty of the shirt as a dress shirt has been enhanced by the extremely fine stitching of 24 stitches/3 cm. It can be worn in everyday life in a variety of situations and with a variety of co-ordinating outfits.
Recommended comment
The REGULAR FIT PULL OVER SHIRT can be opened and closed to change its appearance and can be used both casually and dress-like. It can be worn with wool trousers for a classic look or with shorts for a rougher look in the warmer months.
The elegant design with a clean band collar at the neck and the classic summer fabric 'HEMP SHIRTING' are a perfect match. The more you wear it, the more it falls and becomes familiar.
Highly breathable and suitable for the hot and humid Japanese climate, it gives a cool and refreshing feeling even in hot weather.
Item number: A23A-17SH02C
Item name: HEMP SHIRTING REGULAR FIT BAND COLLAR PULL-OVER SHIRT
100% HEMP
Hemp is attracting increasing attention due to growing environmental awareness. The material has many advantages: it can be grown on many soils, no-tillage and crop rotation are possible, and water use is reduced as no pesticides or chemical fertilisers are required. The fabric is made from hemp grown in Heilongjiang Province, China, and the yarn is spun with the technology and equipment of the famous Irish Linen company Hardman. The fibres are properly selected and enriched with high quality, free from stiffness, to improve the quality of the yarn. Fabrics woven with good yarns have a beautiful natural lustre and a crisp, cool feel. The more it is worn and washed, the softer it becomes over time, which is also attractive. In addition, the fabric has natural functional properties such as anti-bacterial action, sun protection and contact cooling.