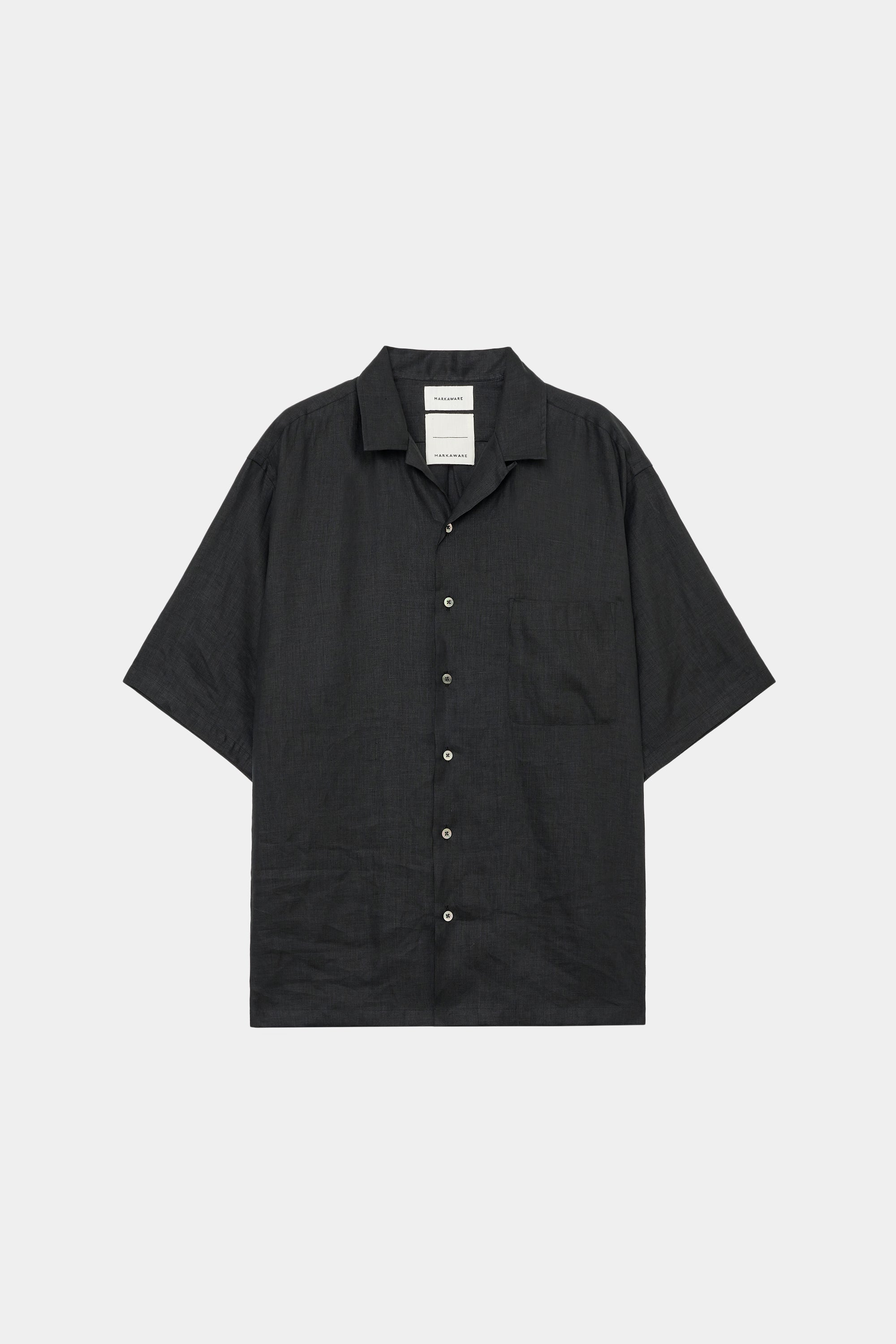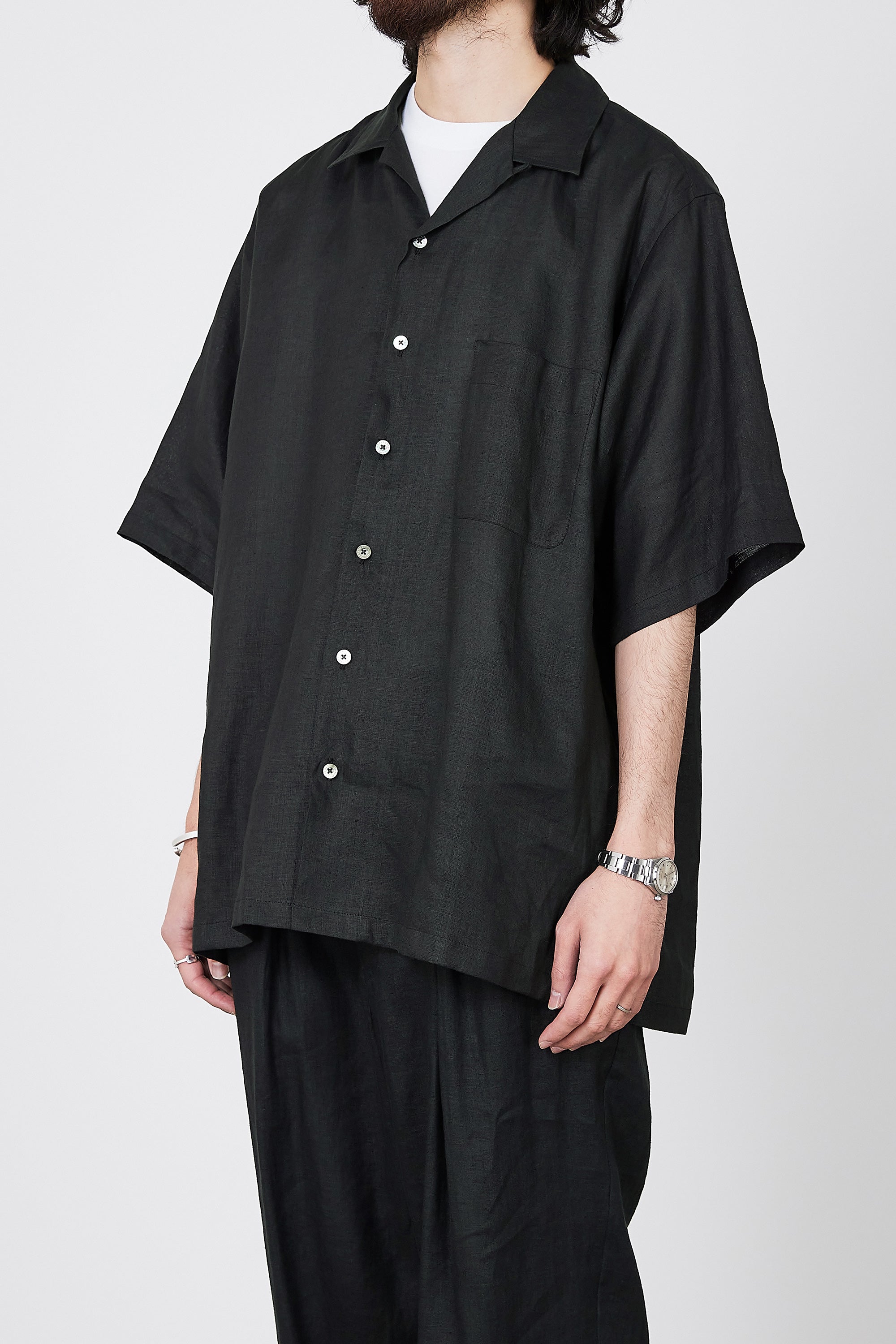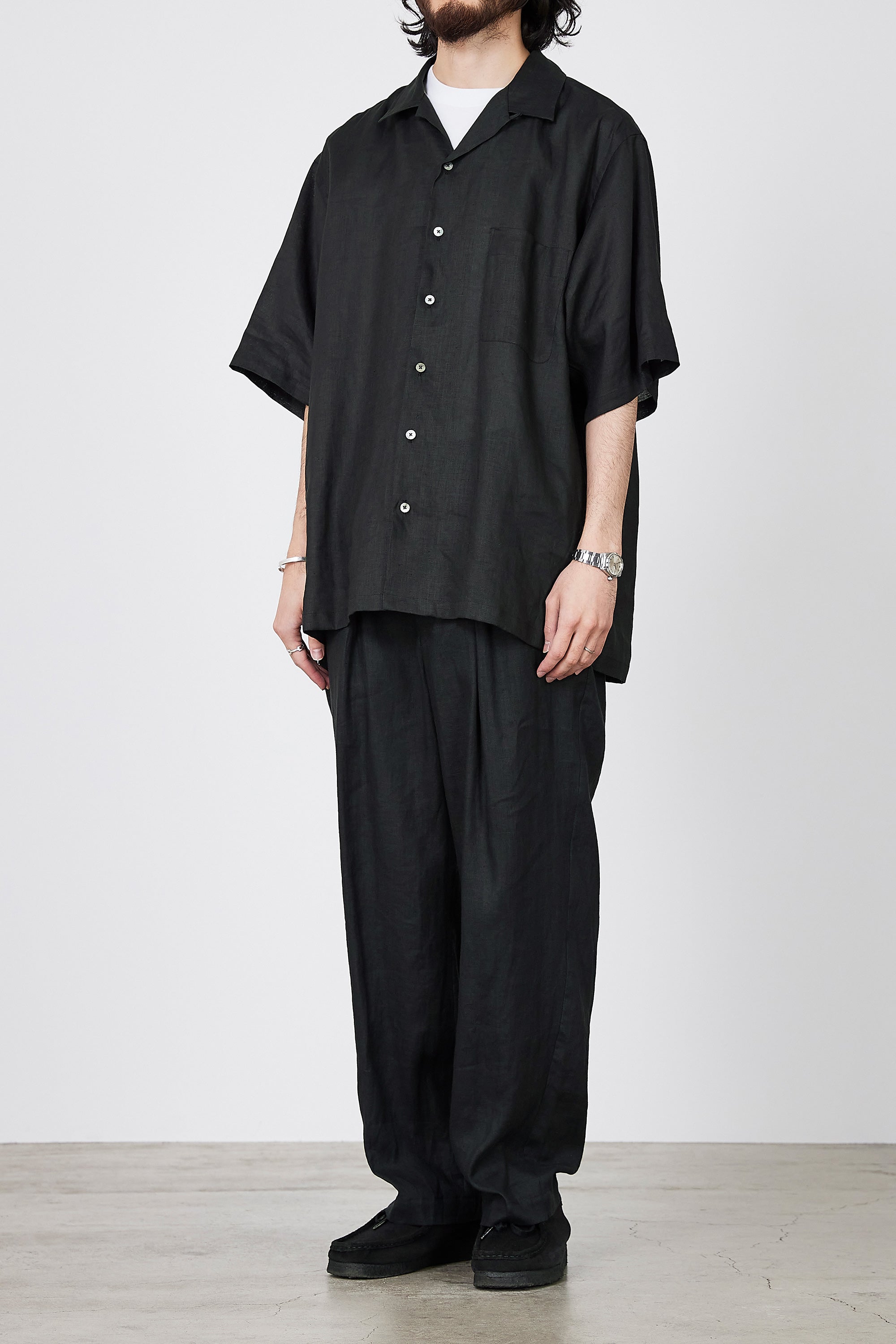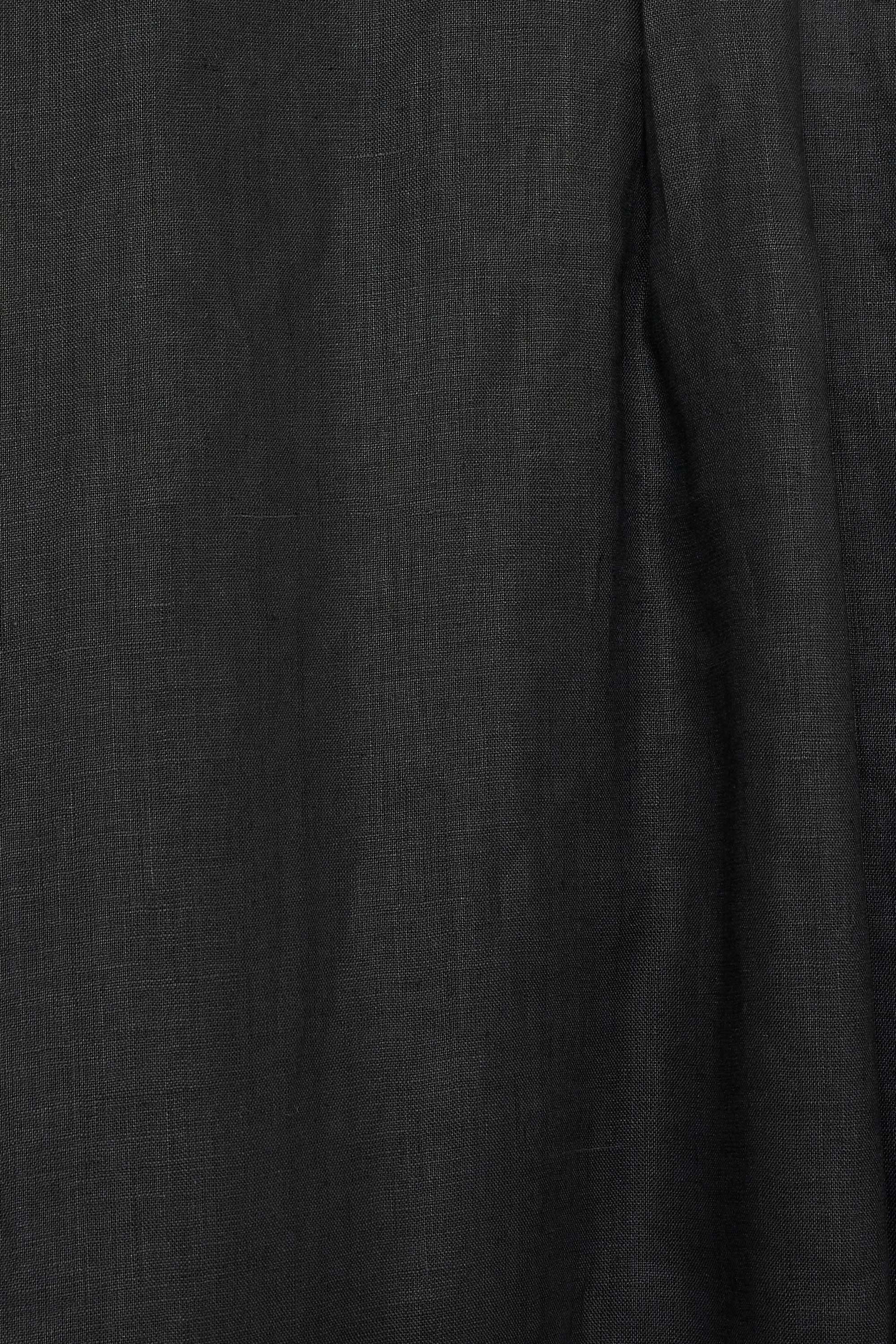 /
HEMP SHIRTING OPEN COLLAR SHIRT S/S, Black
Design
Loose fitting open collar shirt.
Sized large with modern fashion in mind. It features a boxy silhouette with generous shoulder and body width. The sleeve length is also long enough to reach the elbow, creating a firm, voluminous silhouette.
The delicate sewing is also a particular concern, and the beauty of the shirt as a dress shirt is enhanced by the extremely fine stitching of 24 stitches/3cm. This shirt can be worn on any occasion in daily life and fits in with a variety of coordinates. It is simple, yet it makes a strong statement.
Recommended comment
This short-sleeved open-collar shirt, which gives a cool look around the neck, is a must-have item as a summer staple. The box silhouette has a firm volume and does not make you feel inadequate even in the season of light clothing.
Furthermore, tailoring it with "HEMP SHIRTING" emphasizes the sense of the season and enhances the mood of the outfit. The fabric, with its high breathability that can keep a cool face even in unpleasant weather, goes well with tailored clothes, and its expressive weave and natural luster enhance the item's appeal.
The wide range of coordination options is also appealing, such as matching it with shorts for a resort-like look or with slacks and other beautiful bottoms for a more mature look.
Item number: A23B-07SH01B
Item name: HEMP SHIRTING OPEN COLLAR SHIRT S/S
*The products in the images are samples. Specifications, processing and size may differ slightly from the actual product.
100% HEMP
Hemp is gaining attention due to growing environmental awareness. This material has many advantages: it can be grown in many soils, no-till and crop rotation are possible, and water use is reduced because no pesticides or chemical fertilizers are required. This fabric uses hemp grown in China's Heilongjiang Province and yarn spun with the technology and equipment of the prestigious Irish Linen company, Hardman. The fibers are properly selected and enriched with high quality, free from stiffness, to improve the quality of the yarn. Fabrics woven with fine yarns have a beautiful natural luster and a crisp, cool feel. The more it is worn and washed, the softer it becomes over time, which is also an attractive feature. In addition, the fabric has natural functional properties such as antibacterial action, sun protection, and a cooling effect.