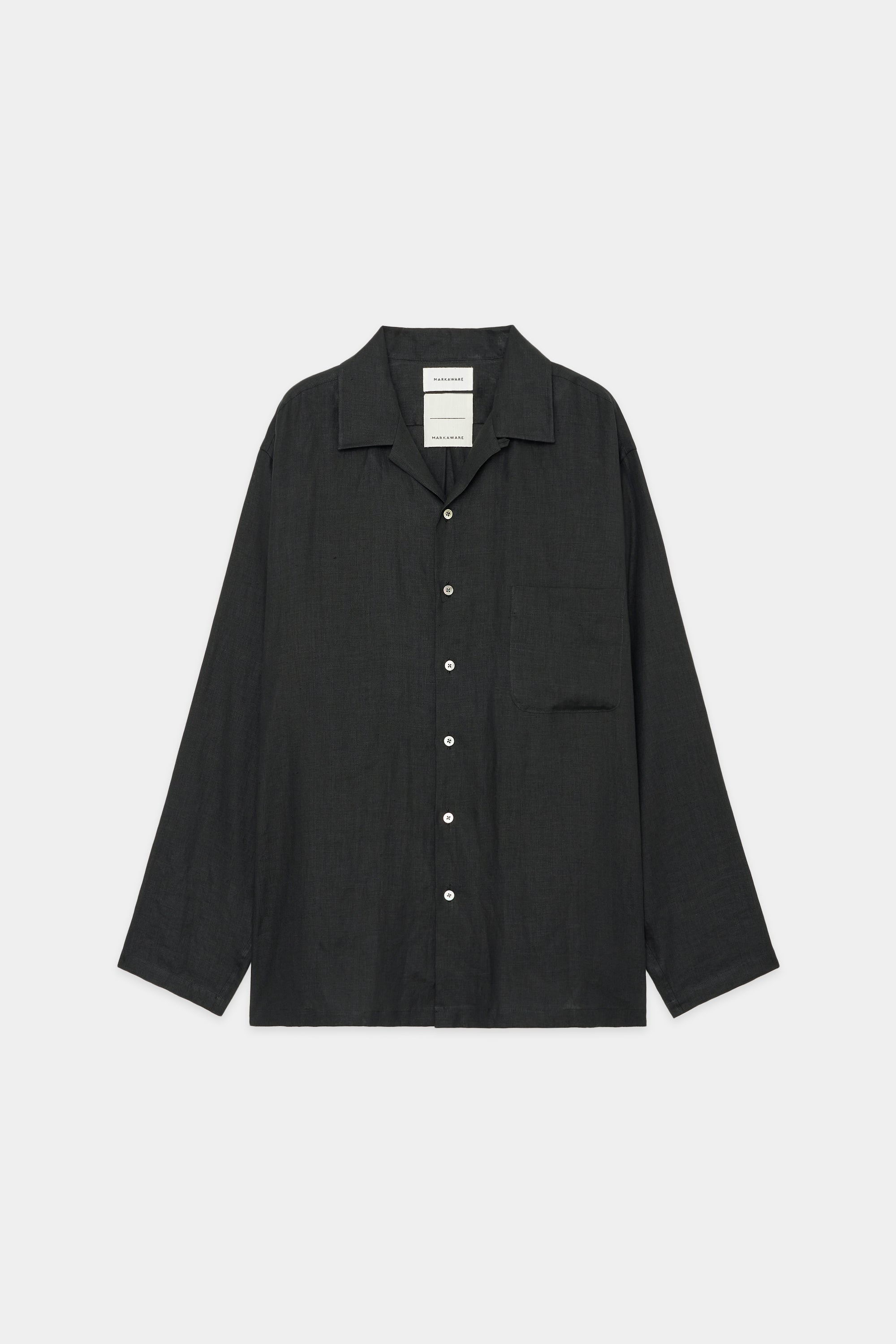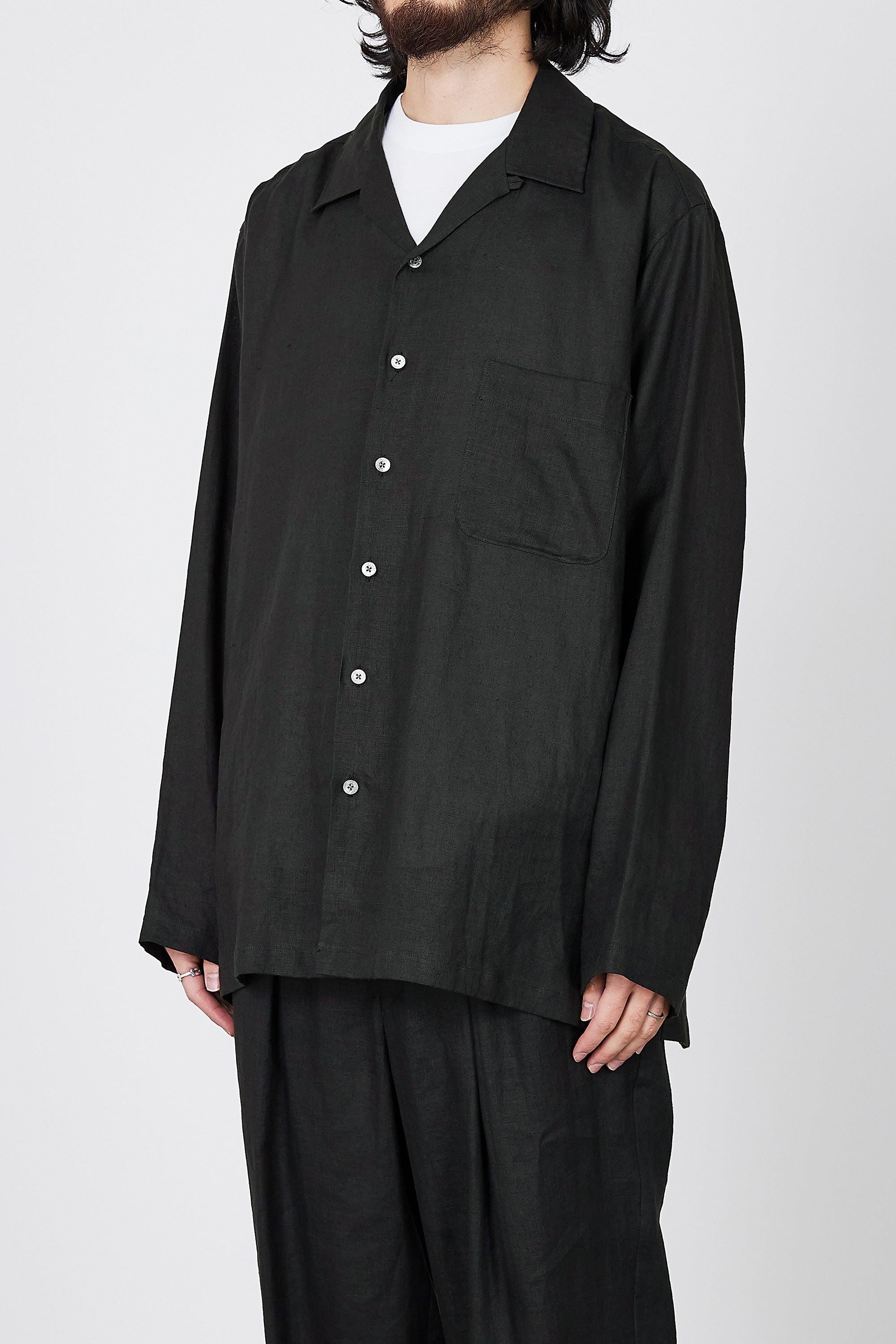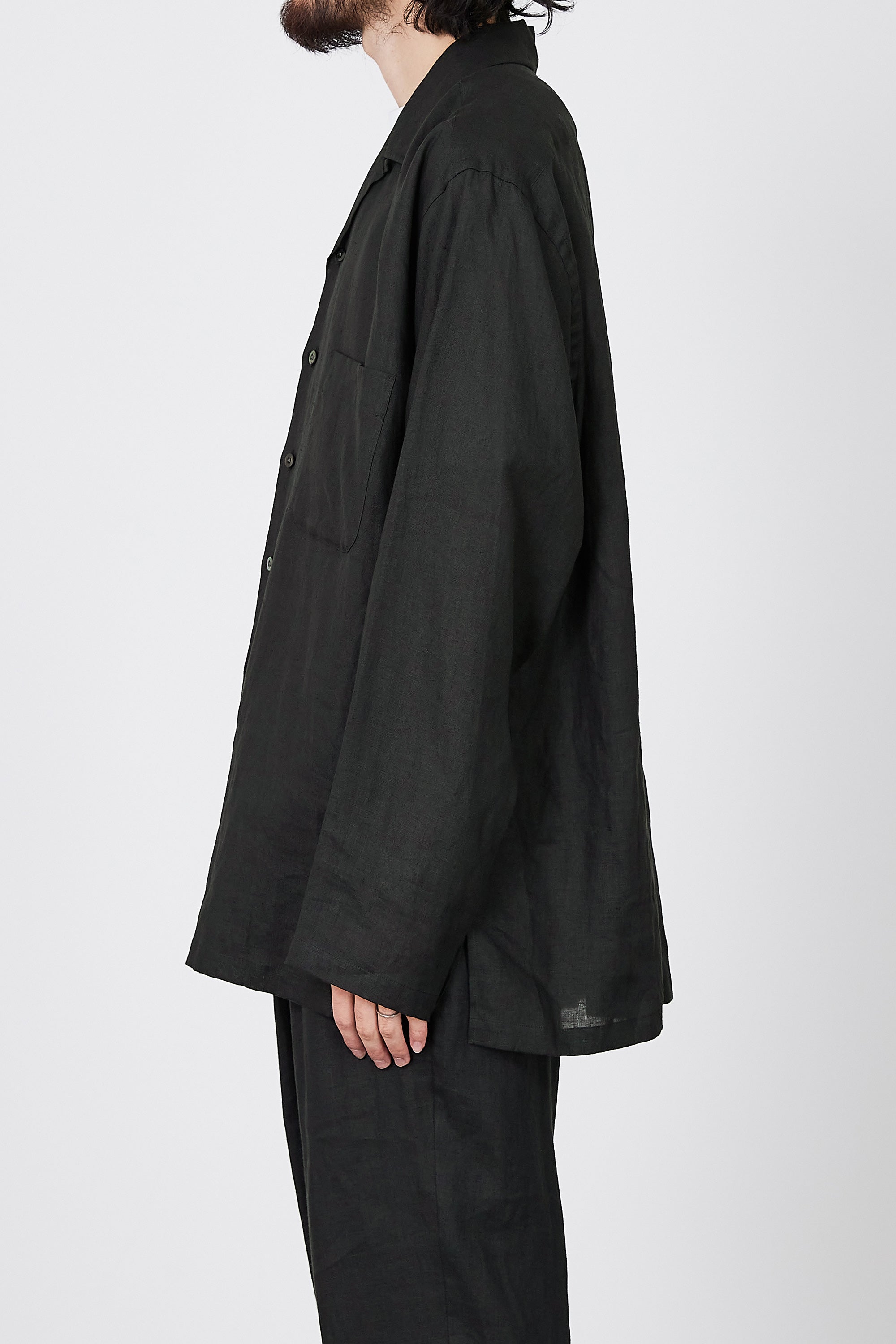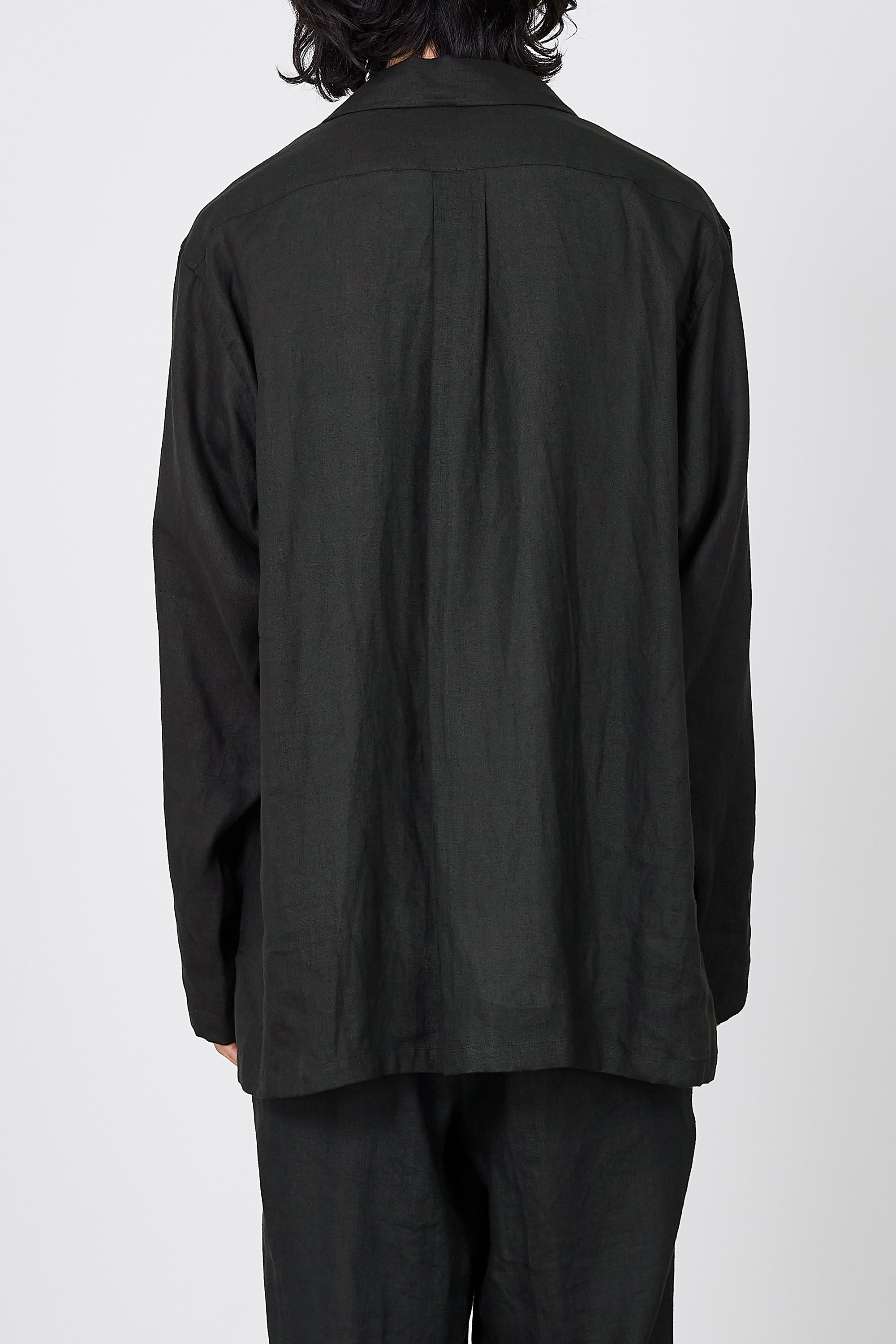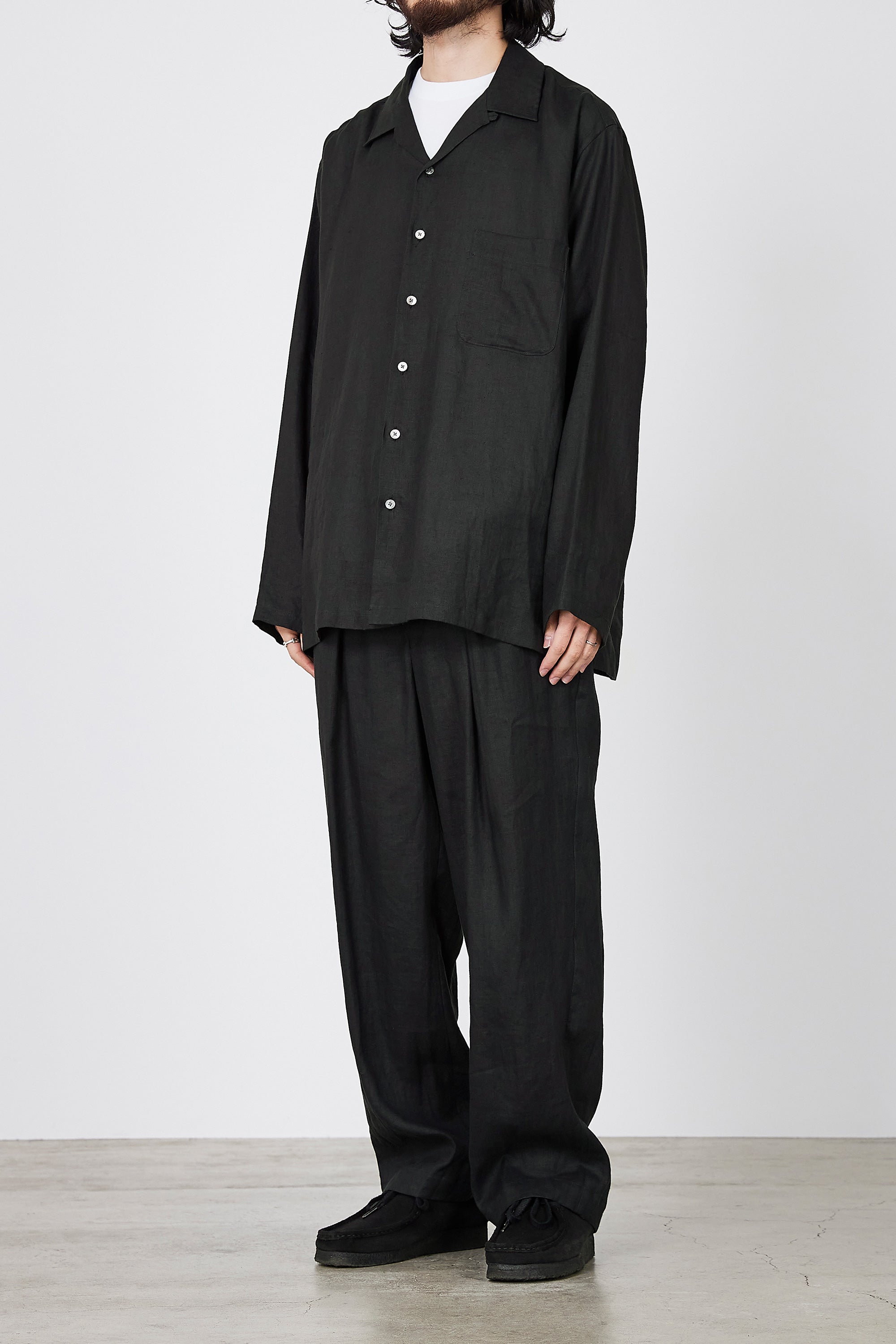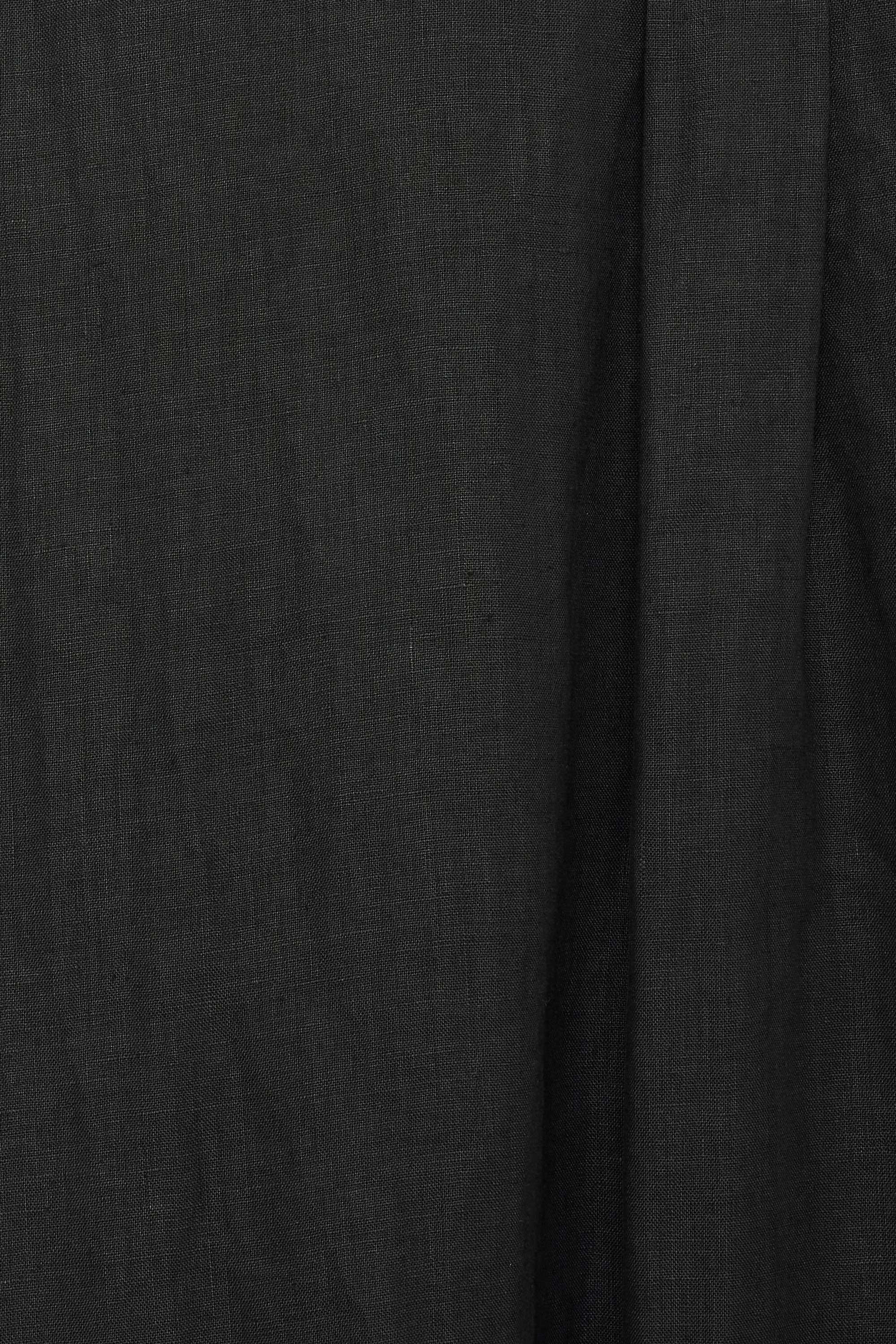 /
HEMP SHIRTING OPEN COLLAR SHIRT, Black
Design
Open collar shirt with a good amount of room. The silhouette is relaxed and roomy with an awareness of contemporary fashion, but with a restrained silhouette that is not too big.
The delicate sewing has been carefully considered, with extremely fine stitching of 24 stitches/3 cm, enhancing the beauty of the shirt as if it were a dress shirt. It can be worn on any occasion in everyday life and can be coordinated with a variety of outfits.
Recommended comment
An open-collared shirt for a cool neck, a must-have item as a summer staple. The volume of the box silhouette with a solid amount of fabric ensures that you won't feel inadequate even in the lighter seasons.
HEMP SHIRTING is highly breathable and smooth to the touch. It is attractive in that it keeps you cool even in hot weather. The fabric becomes softer and softer with repeated wear, creating a sense of fall.
Item number: A23A-17SH03C
Item name: HEMP SHIRTING OPEN COLLAR SHIRT
100% HEMP
Hemp is attracting increasing attention due to growing environmental awareness. The material has many advantages: it can be grown on many soils, no-tillage and crop rotation are possible, and water use is reduced as no pesticides or chemical fertilisers are required. The fabric is made from hemp grown in Heilongjiang Province, China, and the yarn is spun with the technology and equipment of the famous Irish Linen company Hardman. The fibres are properly selected and enriched with high quality, free from stiffness, to improve the quality of the yarn. Fabrics woven with good yarns have a beautiful natural lustre and a crisp, cool feel. The more it is worn and washed, the softer it becomes over time, which is also attractive. In addition, the fabric has natural functional properties such as anti-bacterial action, sun protection and contact cooling.