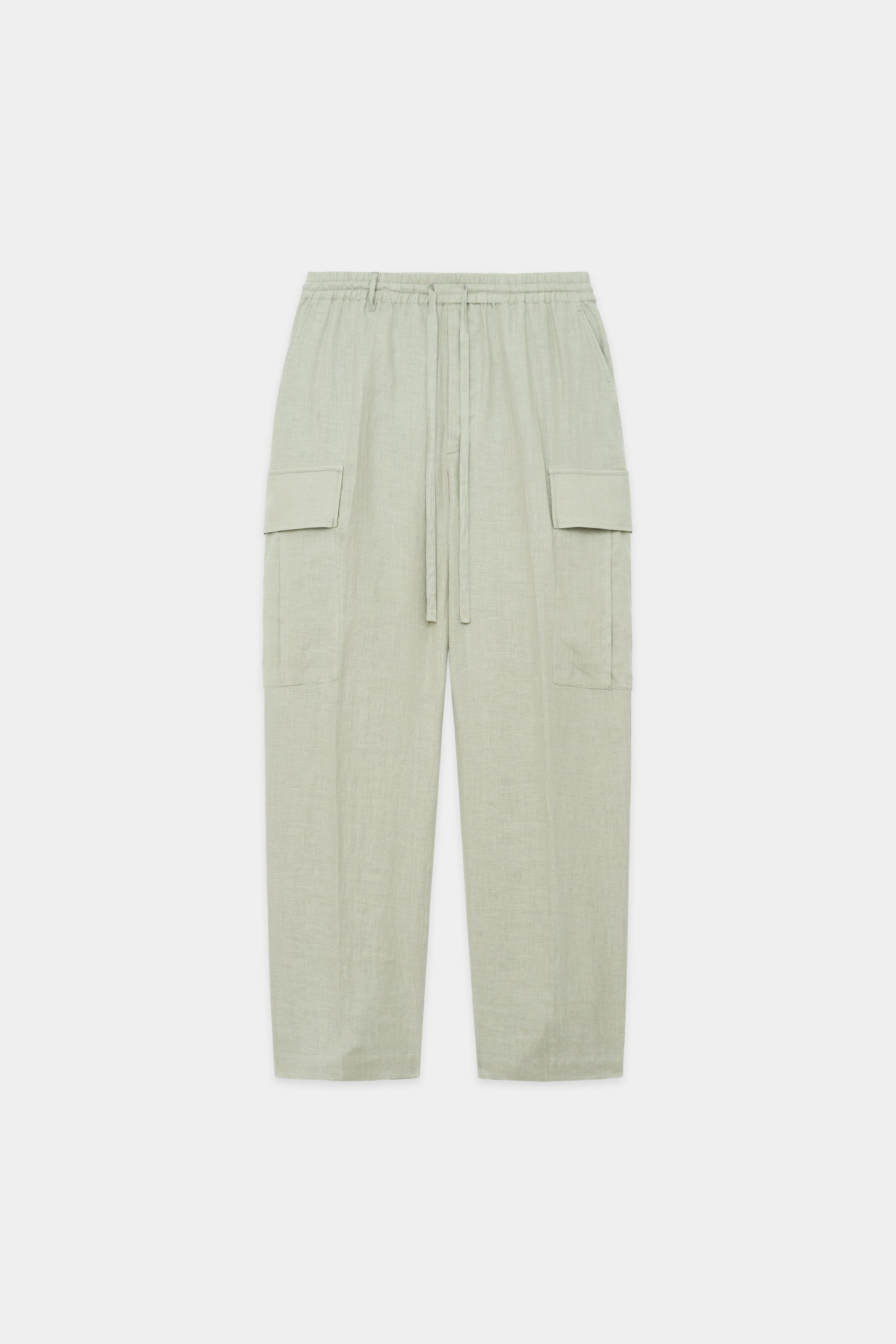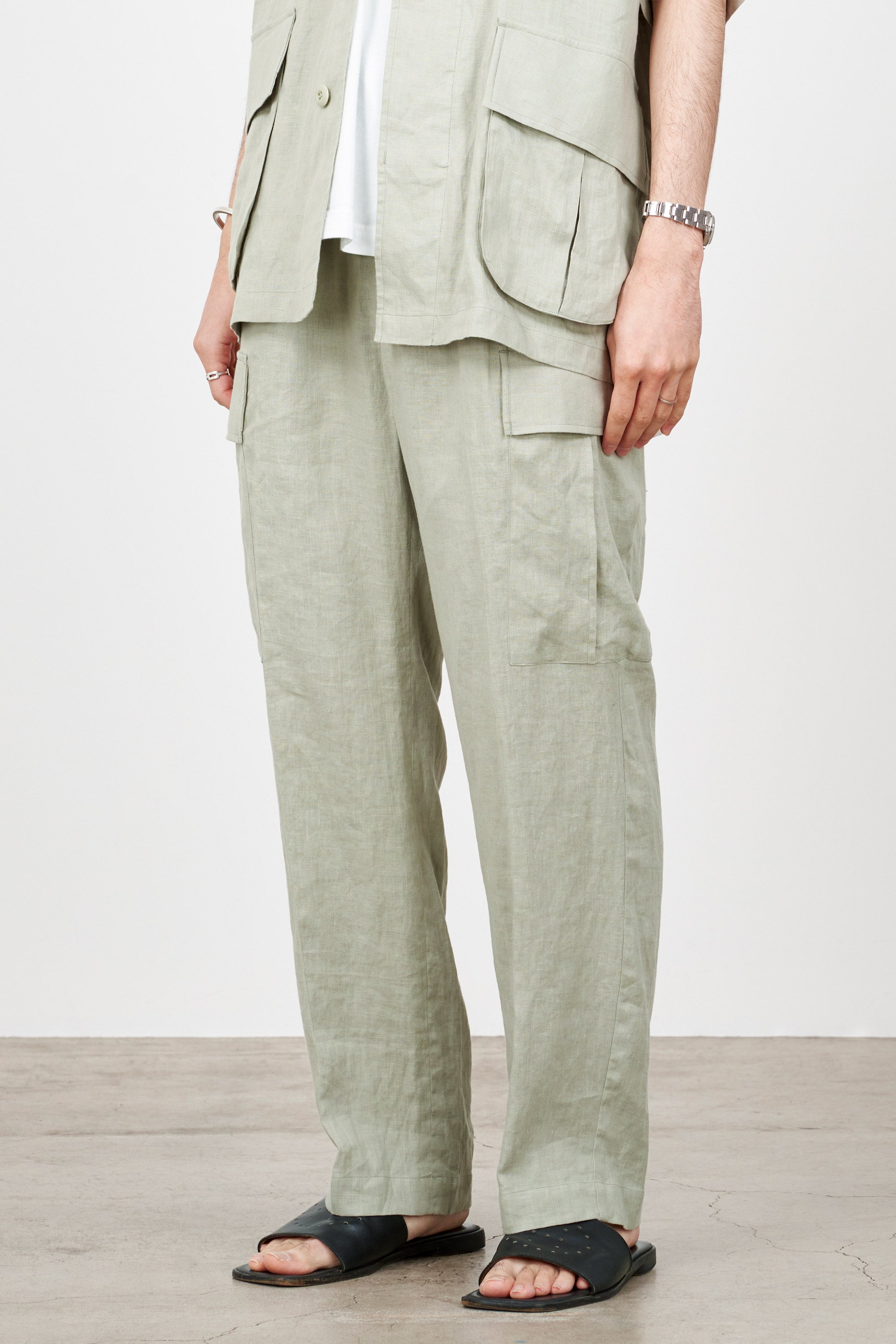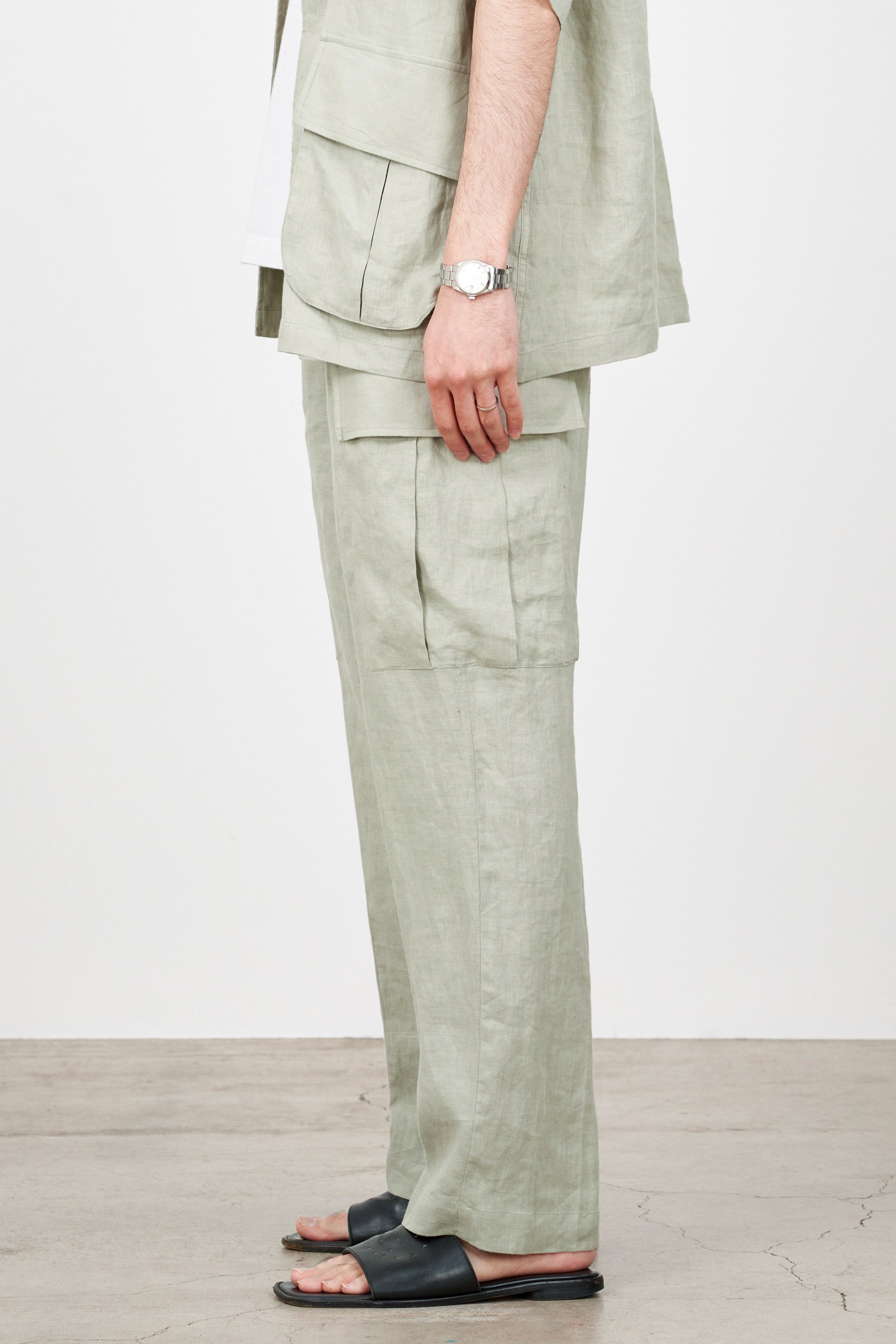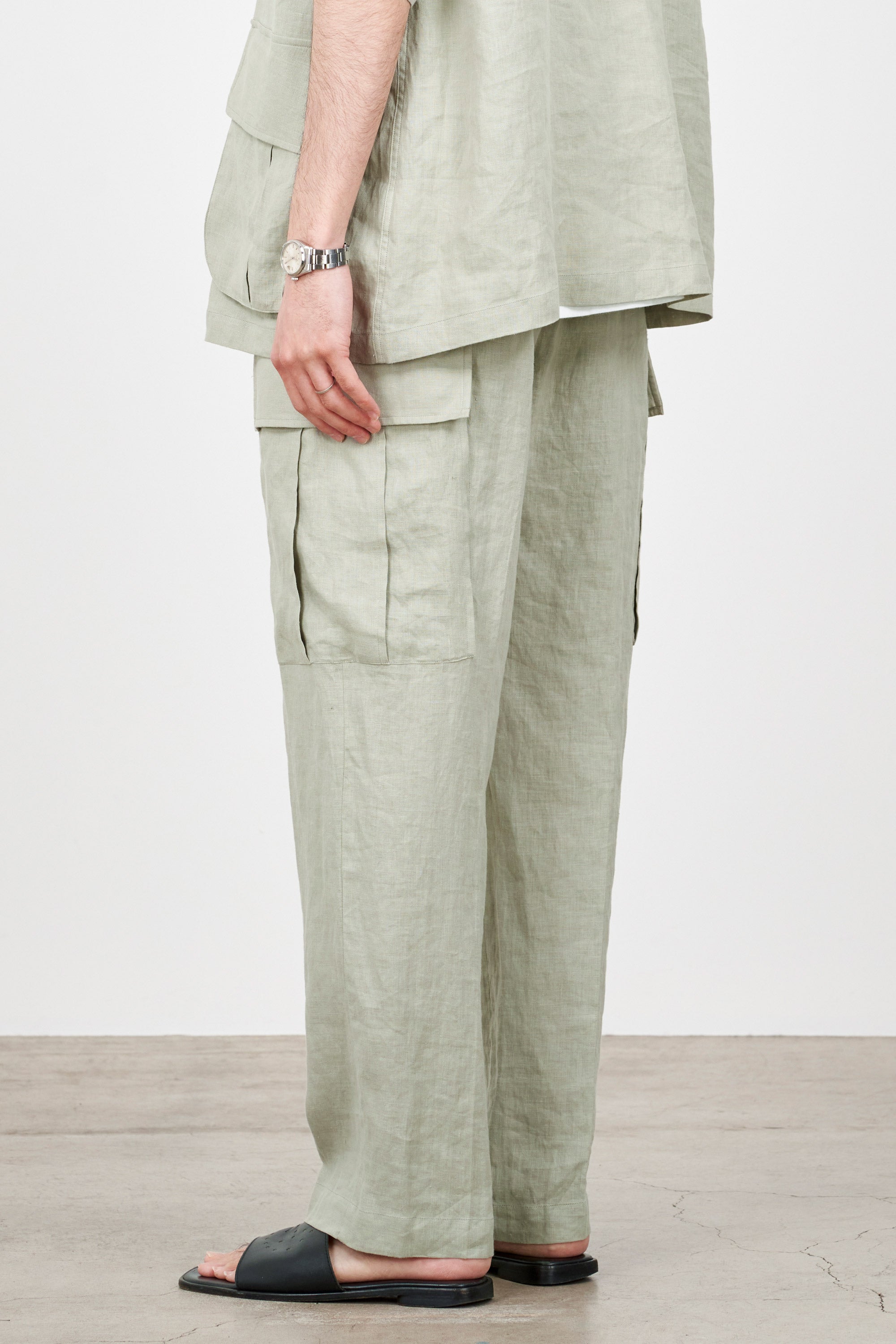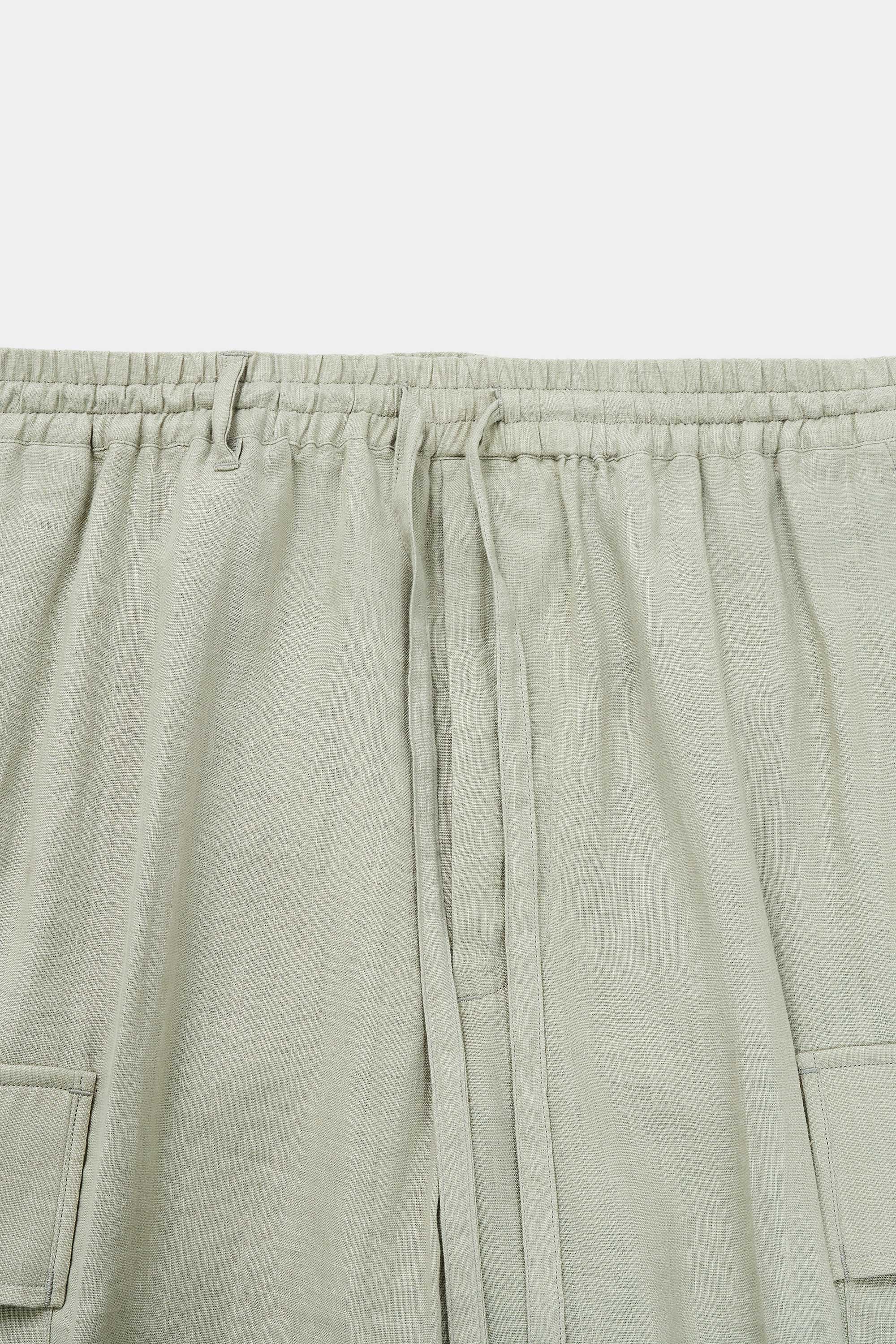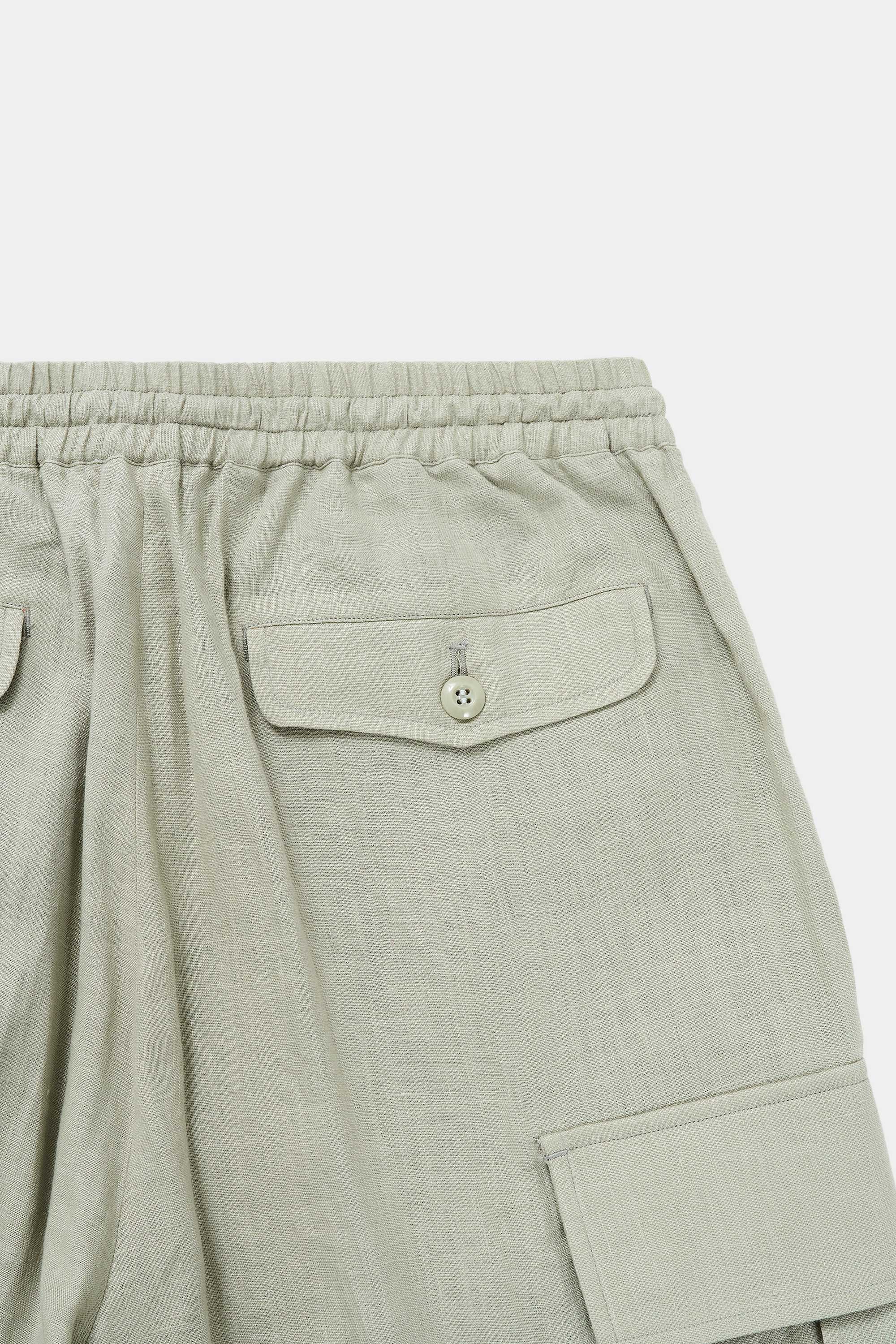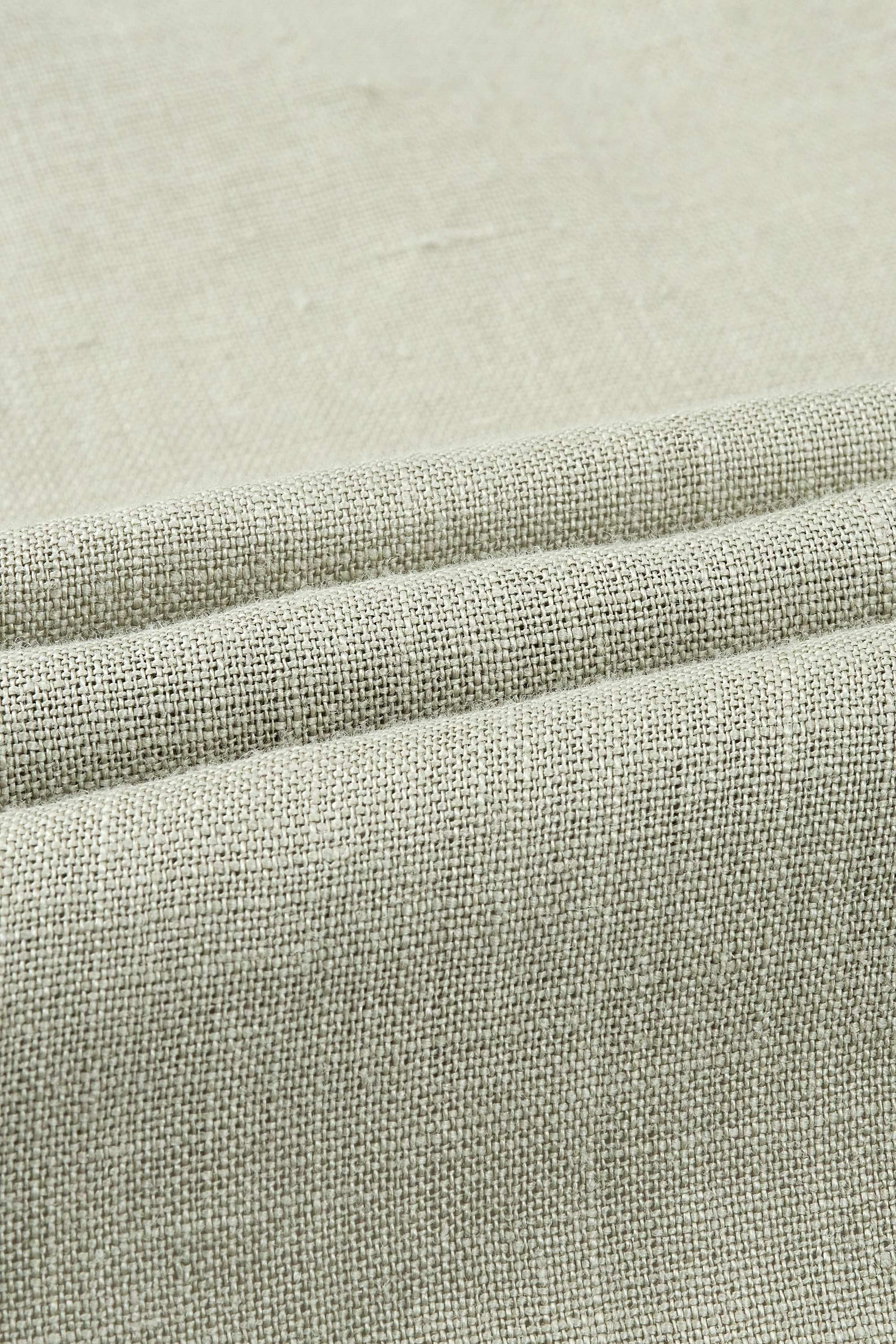 /
ヘンプ細布 イージーカーゴパンツ, Sage
Design
Cargo pants based on MARKAWARE's classic 'flat front' design. With a waistline that draws a line with reduced volume, this pair's silhouette when worn looks almost straight. This characteristic look is balanced out with its cargo-type pockets that add just the right amount of volume on top of this piece's clean lines.
Additionally, the waist can be adjusted with a drawcord for an easy, relaxed fit.
Recommended Comments
Cool feeling cargo pants that are a great fit for the hot season.
While in the season of light clothing it is particularly difficult to store personal items, this piece with its large pockets solves such problems. Additionally, its hemp fabric is well suited for supporting comfortable wear during the hot season.
A key point for this piece is the balance found in the elegance of its fabric moderately neutralizing the casualness of its cargo pants design. With this piece one can enjoy a more mature mood that adds a little variety to differ from so-called military wear. With the aging effect of this fabric also an appealing feature, hemp fabrics will soften with repeated washing - leaving for a resulting texture that accentuates the elegant look of the fabric and gives it a mature appeal.
100% HEMP
Hemp, a material which has been attracting attention in light of growing environmental awareness. Growable across a range of soil types and terrains, easily integrated within crop rotations, and cultivable without tillage, hemp has a definitive range of advantages. On top of these inherent merits, hemp also eliminates the need for pesticides and chemical fertilizers while also reducing water use.
Our fabric, made from hemp sourced from Heilongjiang Province, China, is spun with the technology and equipment of Herdmans Linen, a prestigious Irish linen company. With fibers carefully selected and then spun with high-quality, non-stiff fibers so as to improve the quality of the yarn, the resulting fabric woven through this pretreatment process retains a beautiful natural luster and smooth texture.