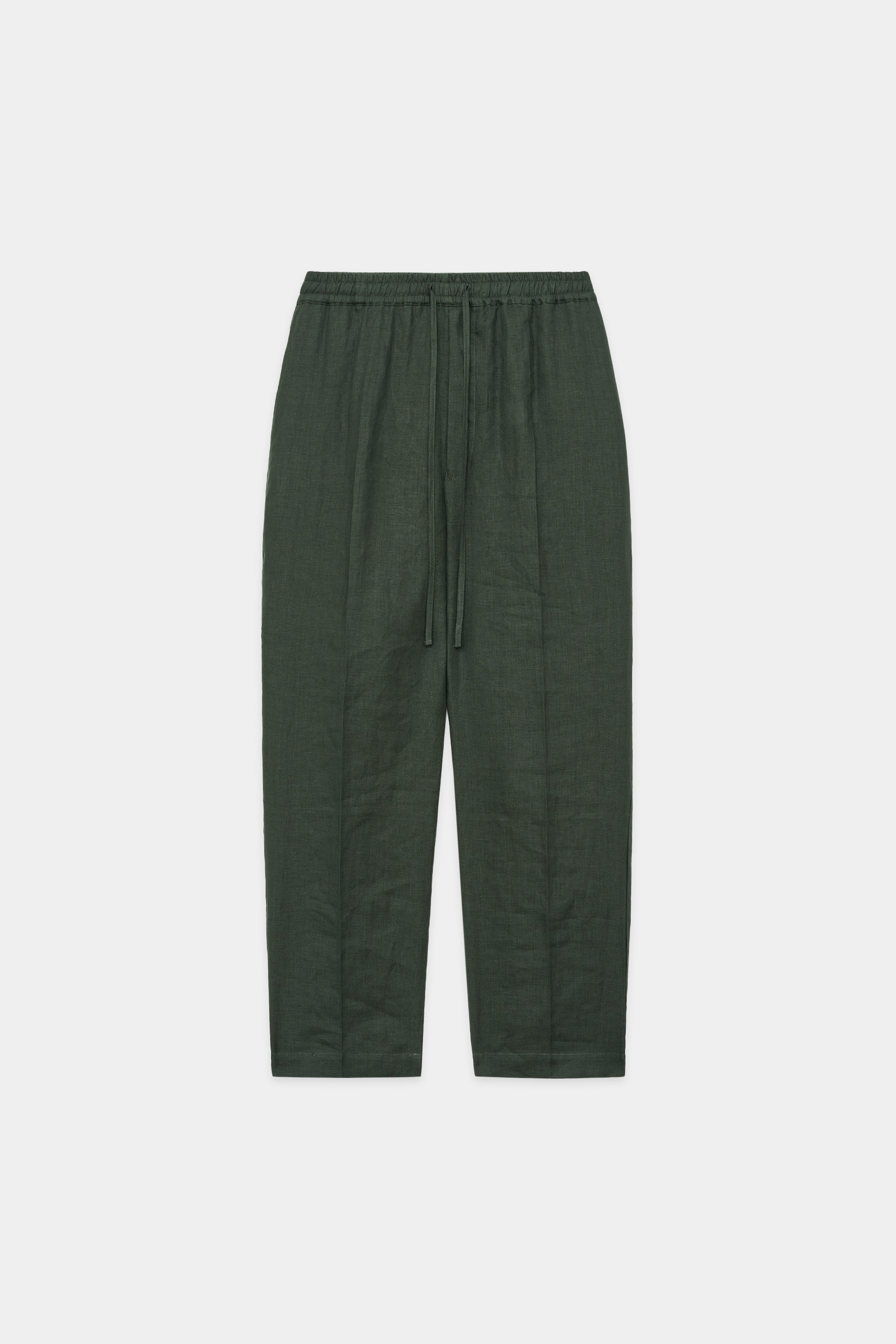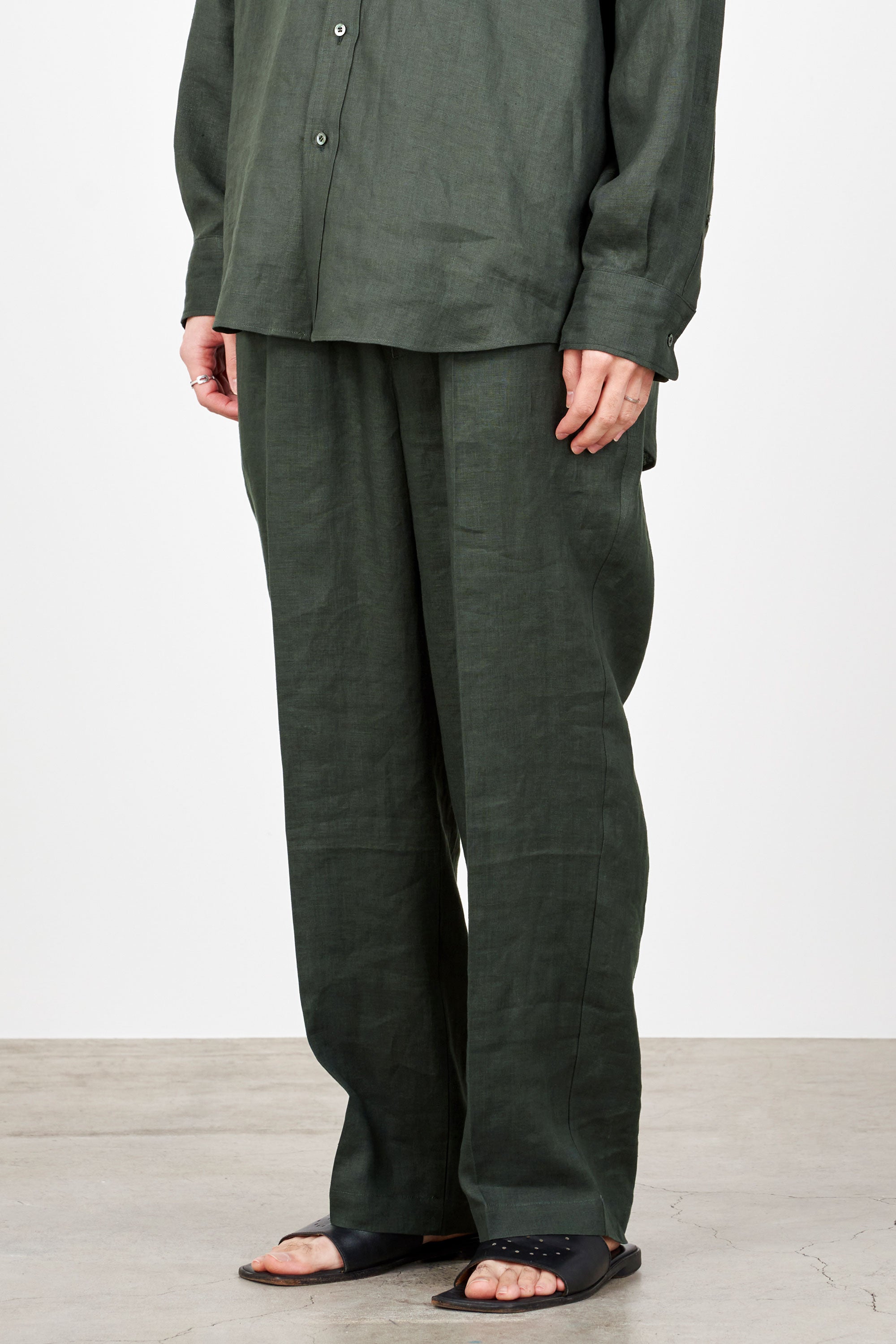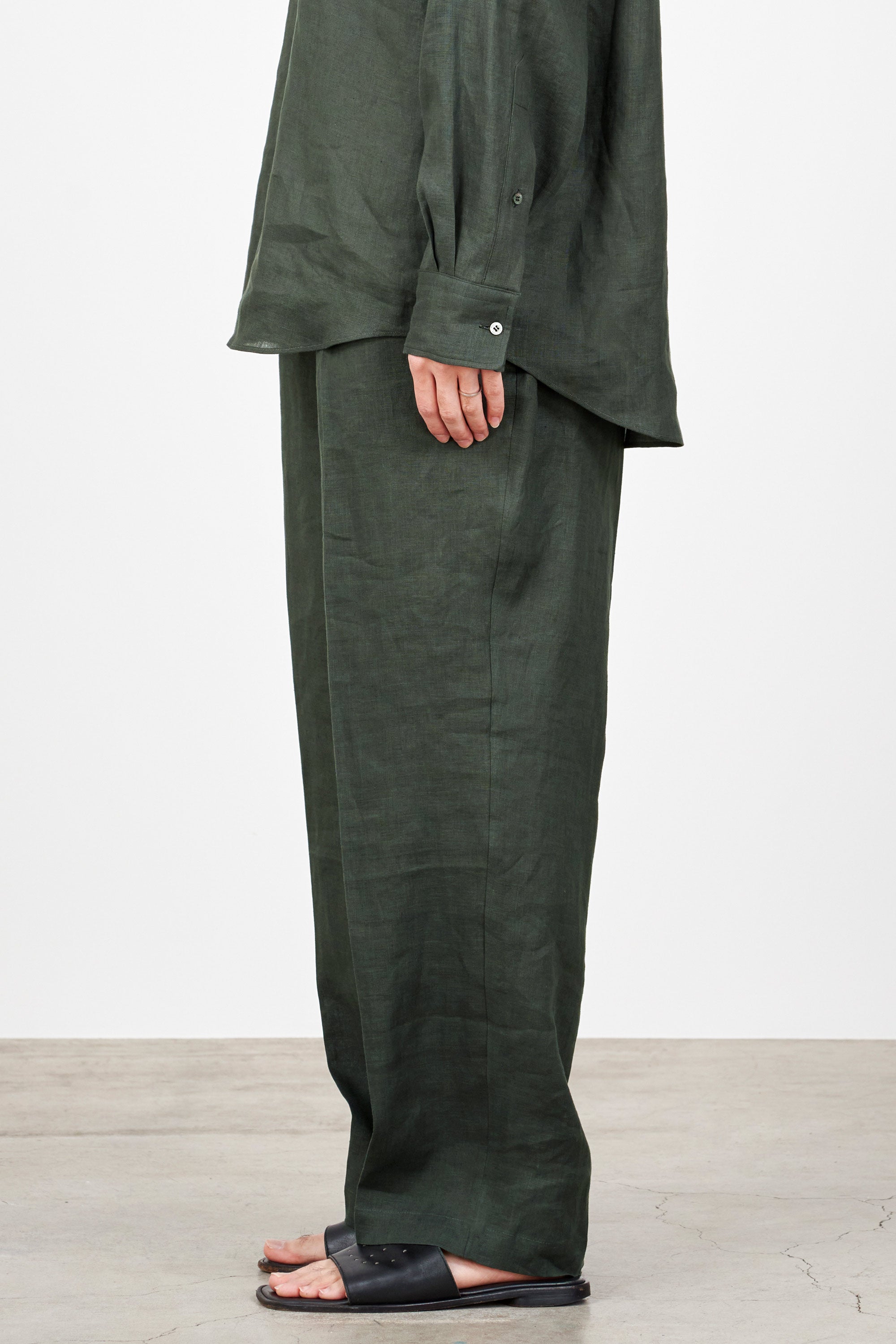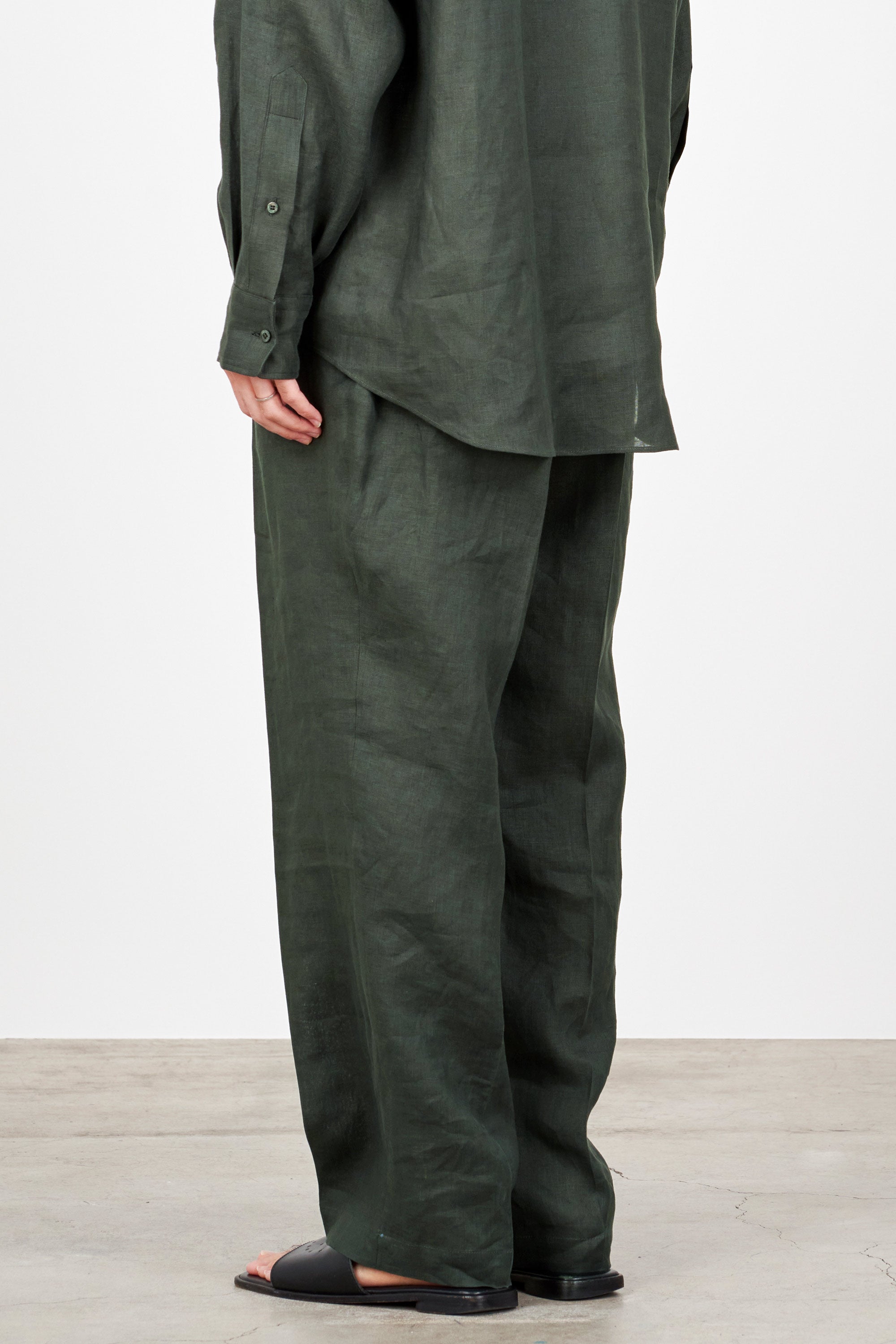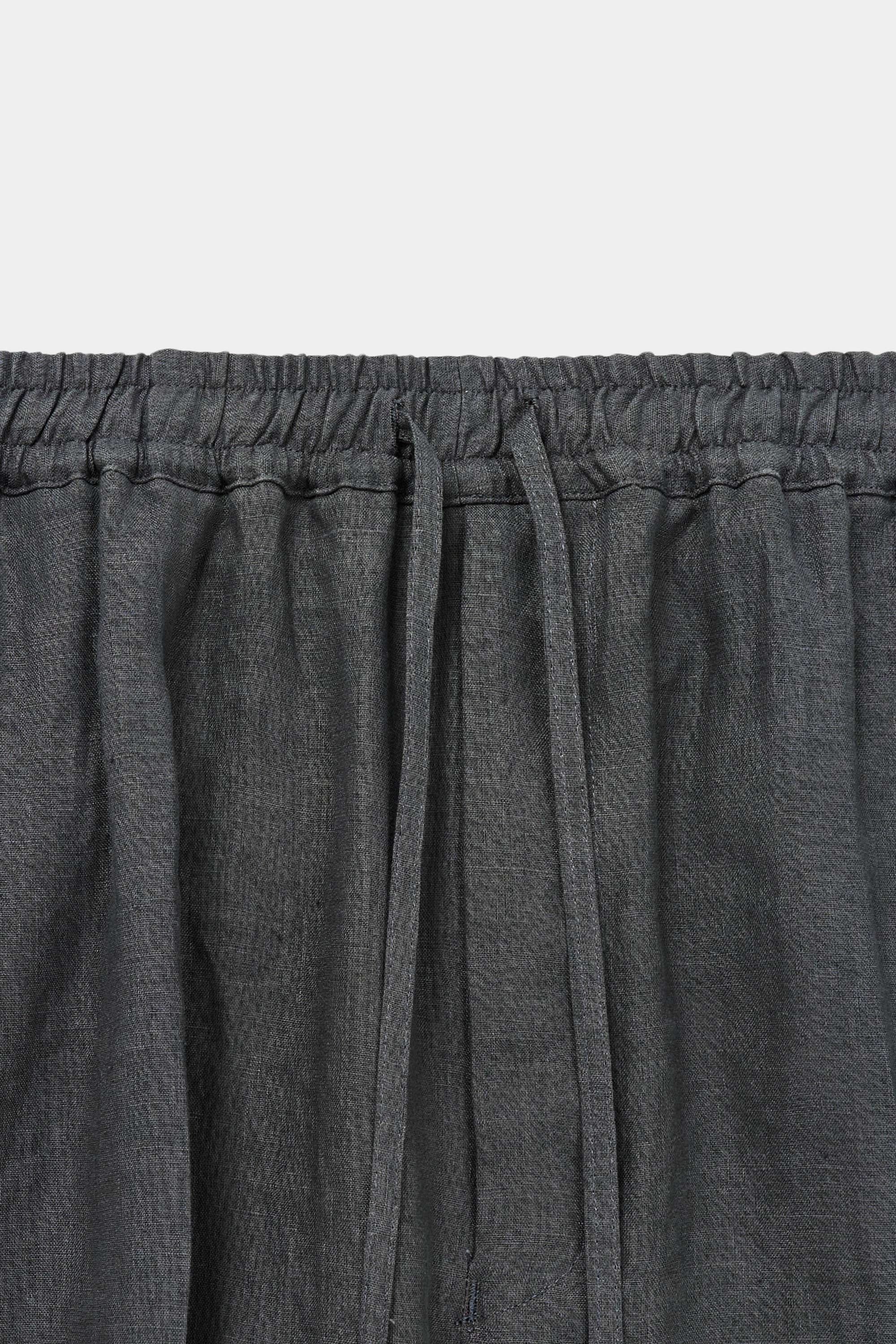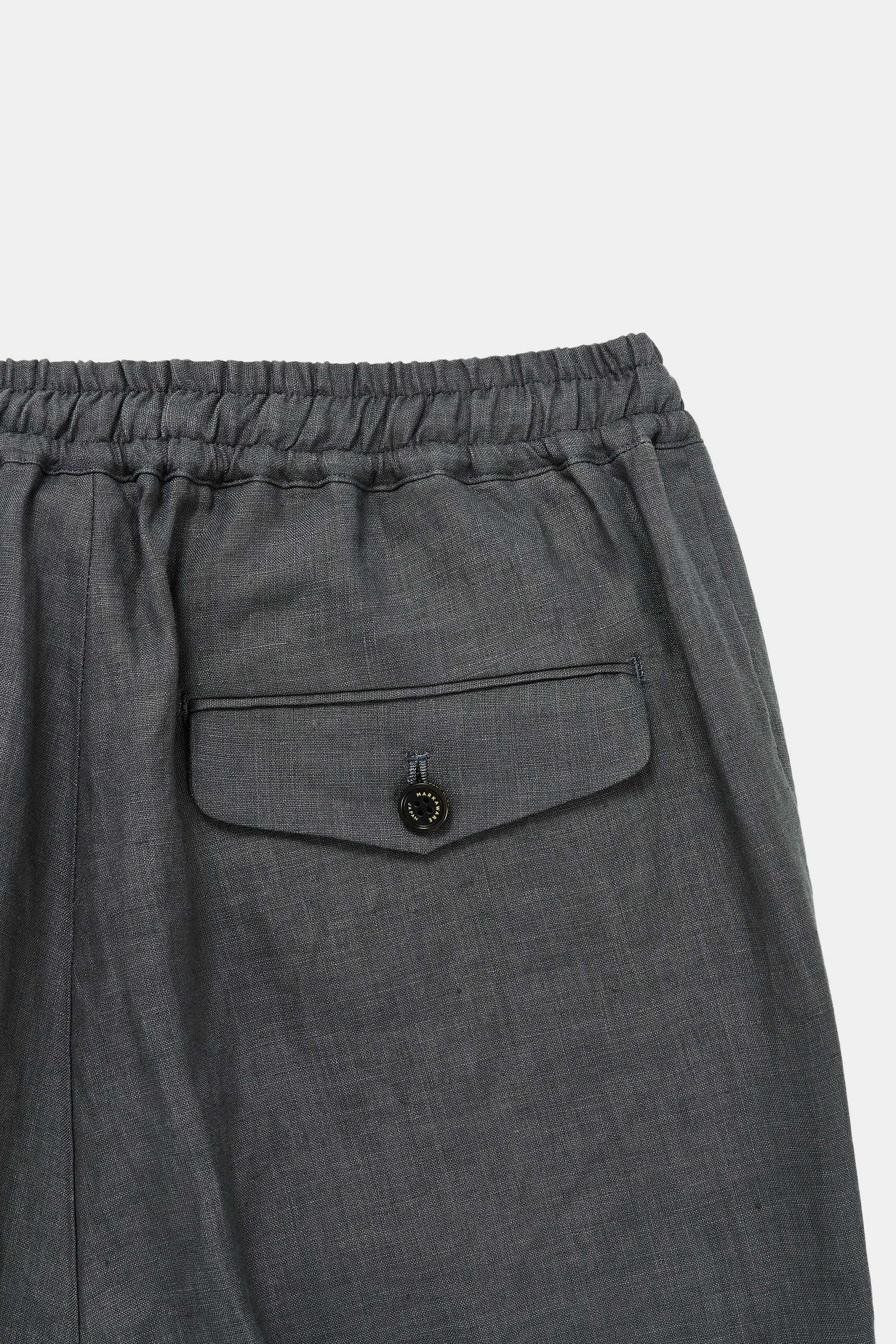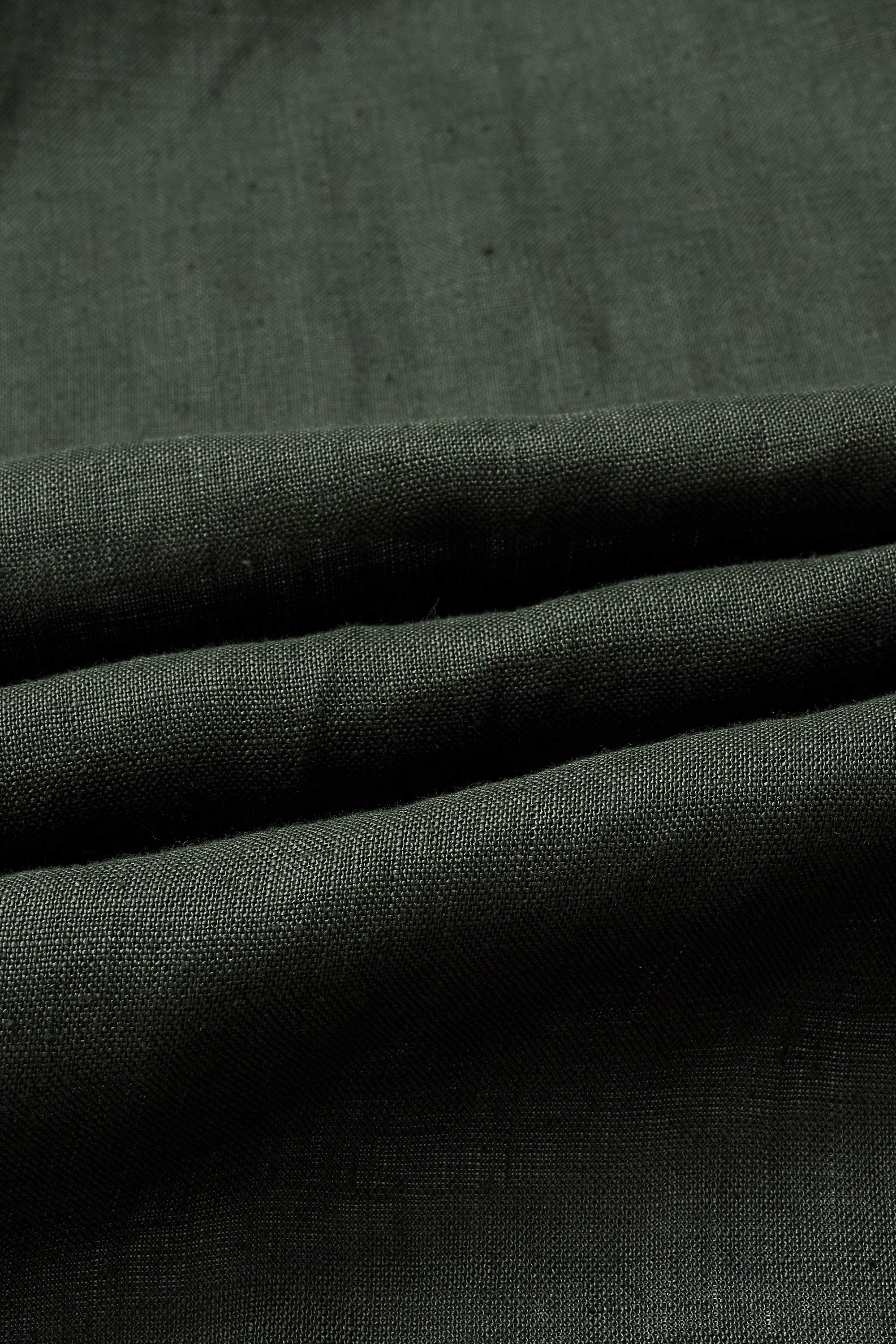 /
ヘンプ細布 クラシックフィットイージーパンツ, Dark Olive
Design
Easy-type wide trousers. The silhouette is a "classic fit" with a slight bulge around the waist and a gentle taper toward the hem. The naturally tapered line elegantly coordinates with the outfit, while the moderate volume around the waist firmly accommodates large-size tops.
Recommended Comments
Hemp is the perfect fabric for hot and humid Japanese summers. These easy pants are made of this highly breathable and smooth to the touch fabric, and the most attractive feature of these pants is their supremely comfortable feel. The silhouette is tailored in the popular "CLASSIC FIT" style, which can be worn with a T-shirt for a casual look, or with a matching shirt for a more urban look.
100% HEMP
Hemp is attracting attention due to growing environmental awareness. Hemp can be cultivated in a wide variety of soils, and can also be grown in no-till and crop rotation. Hemp also has many advantages, such as eliminating the need for pesticides and chemical fertilizers and reducing water use. This fabric is made from hemp grown in China's Heilongjiang Province and spun with the technology and equipment of the renowned Irish linen company Hardeman. The fibers are carefully selected and enriched with high quality, non-stiff fibers to improve the quality of the yarn. The fabric woven after such pretreatment has a beautiful natural luster and smooth texture.