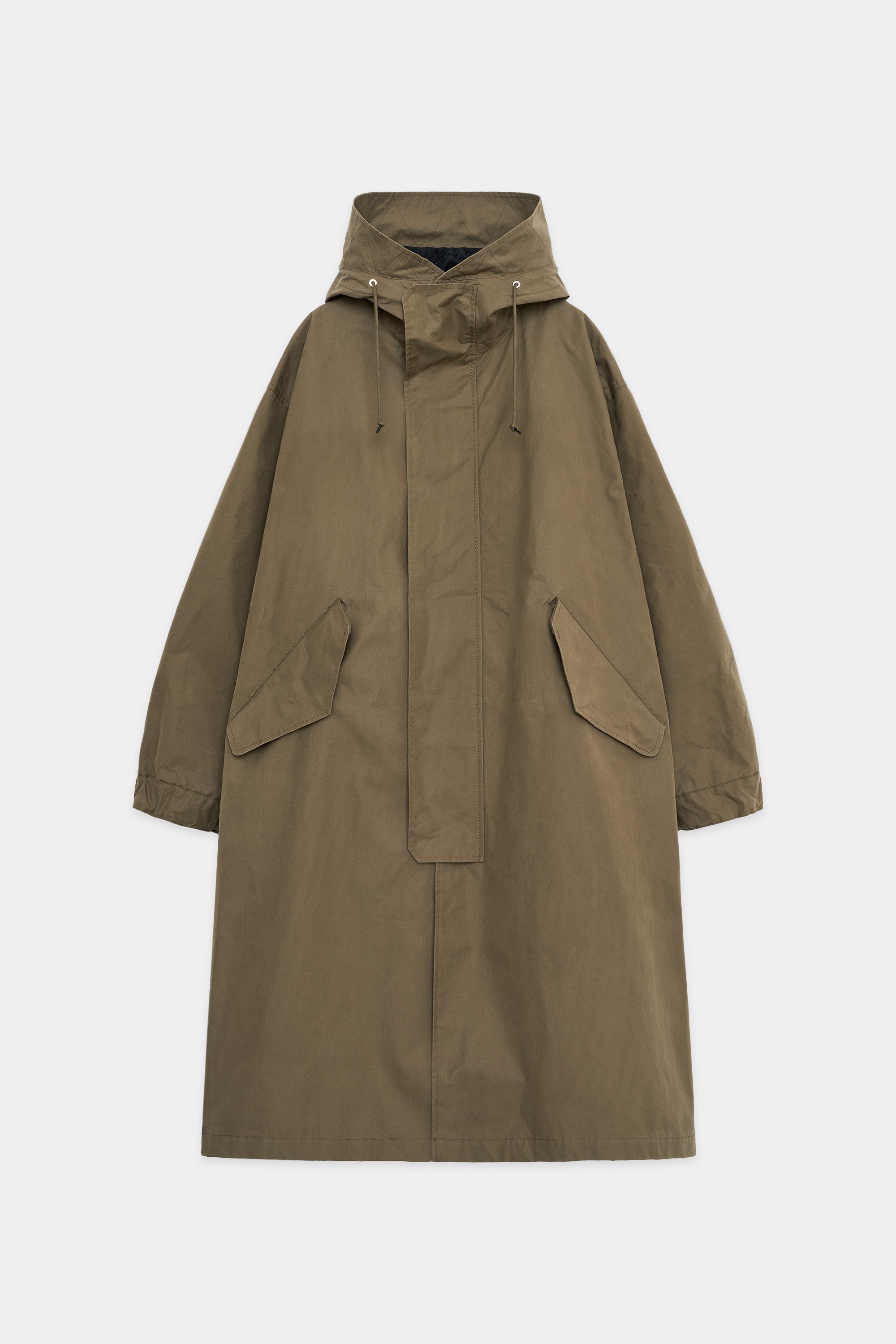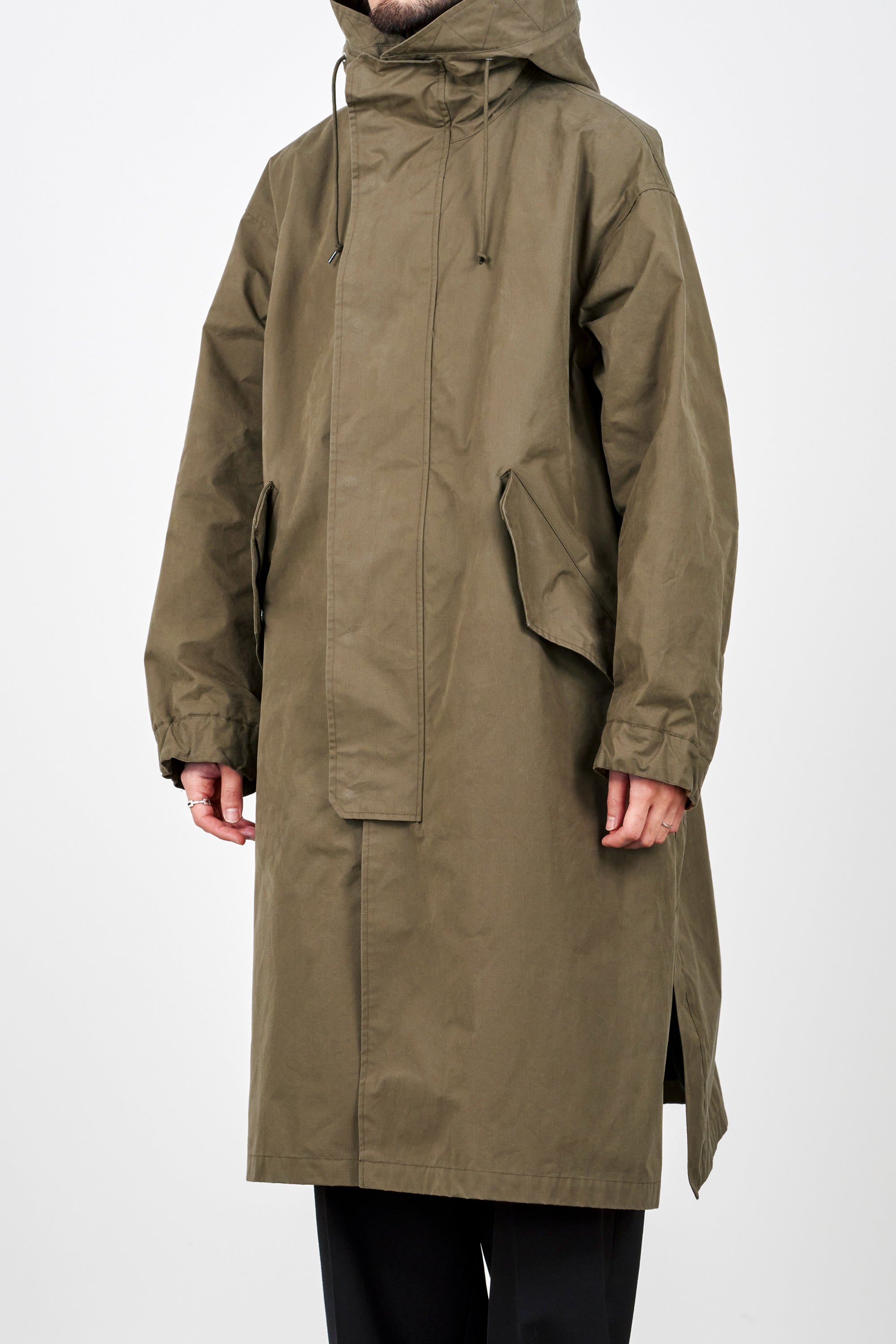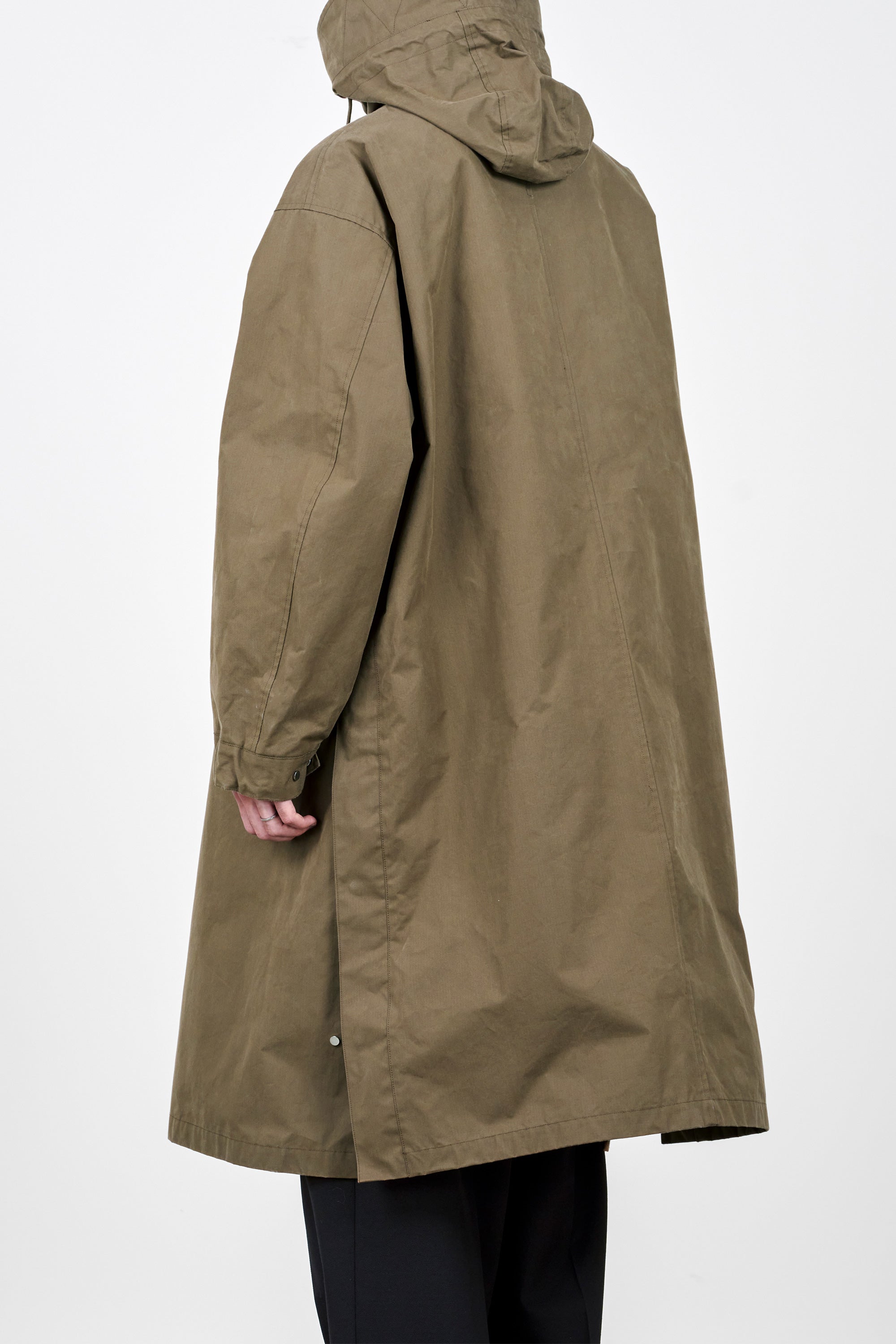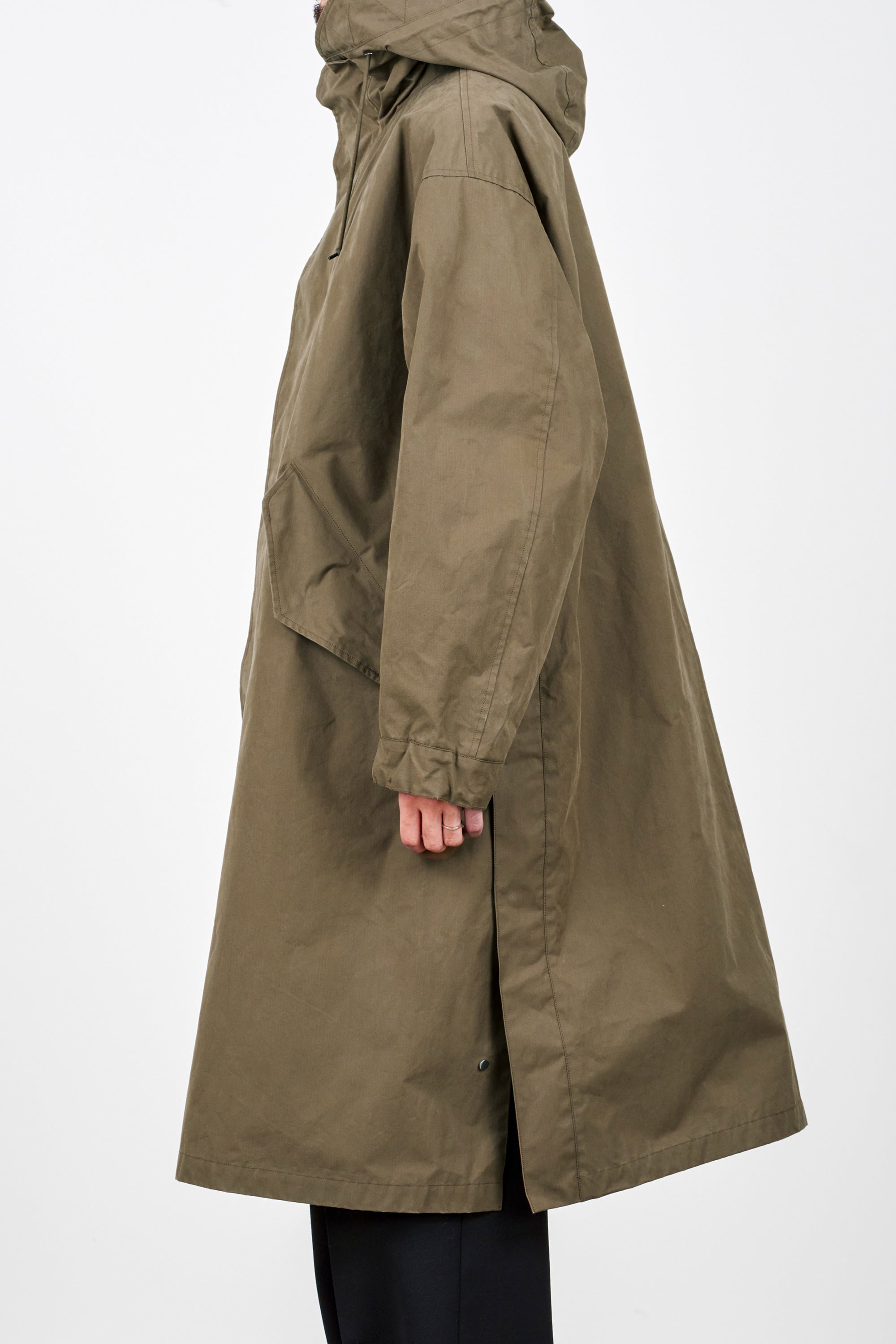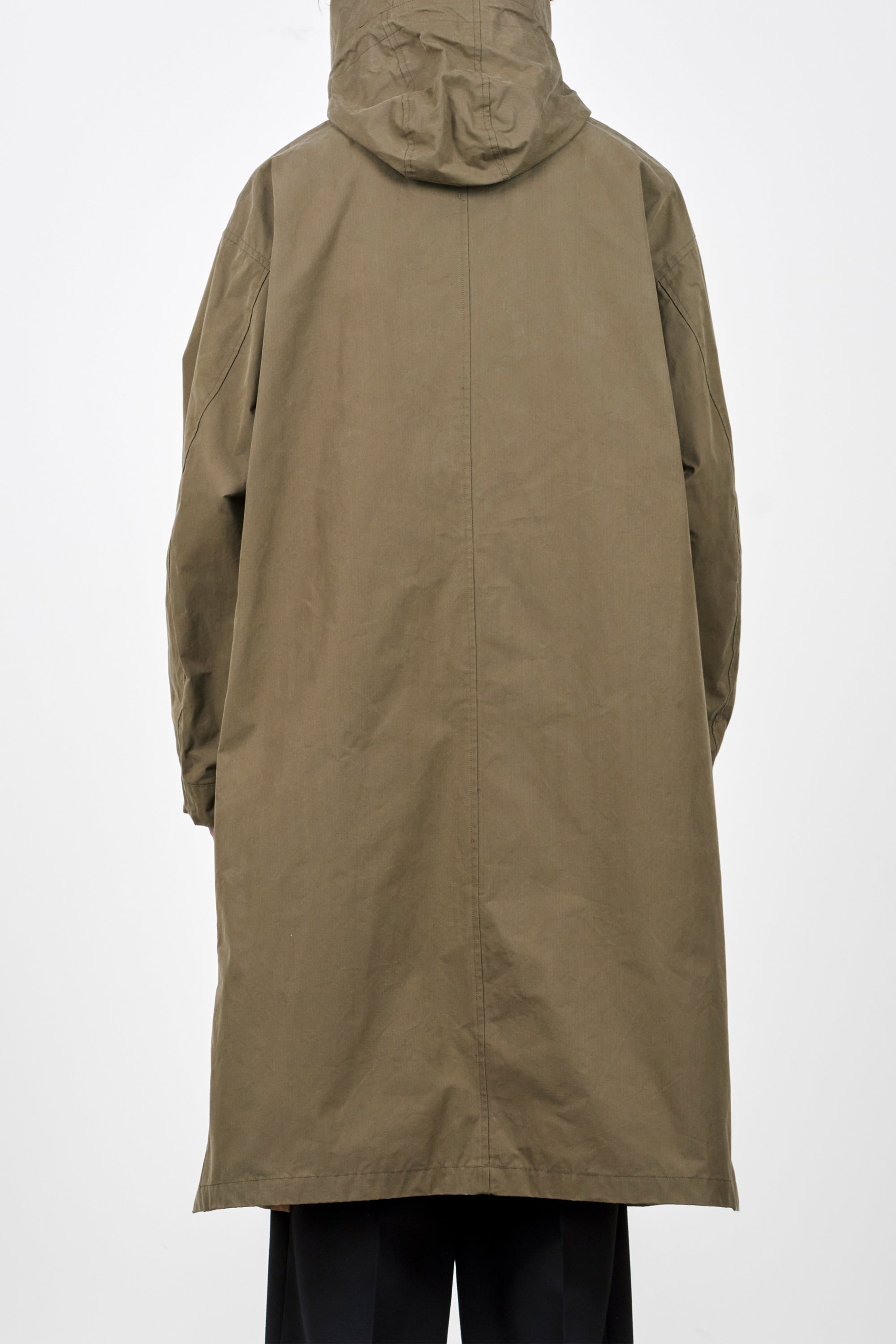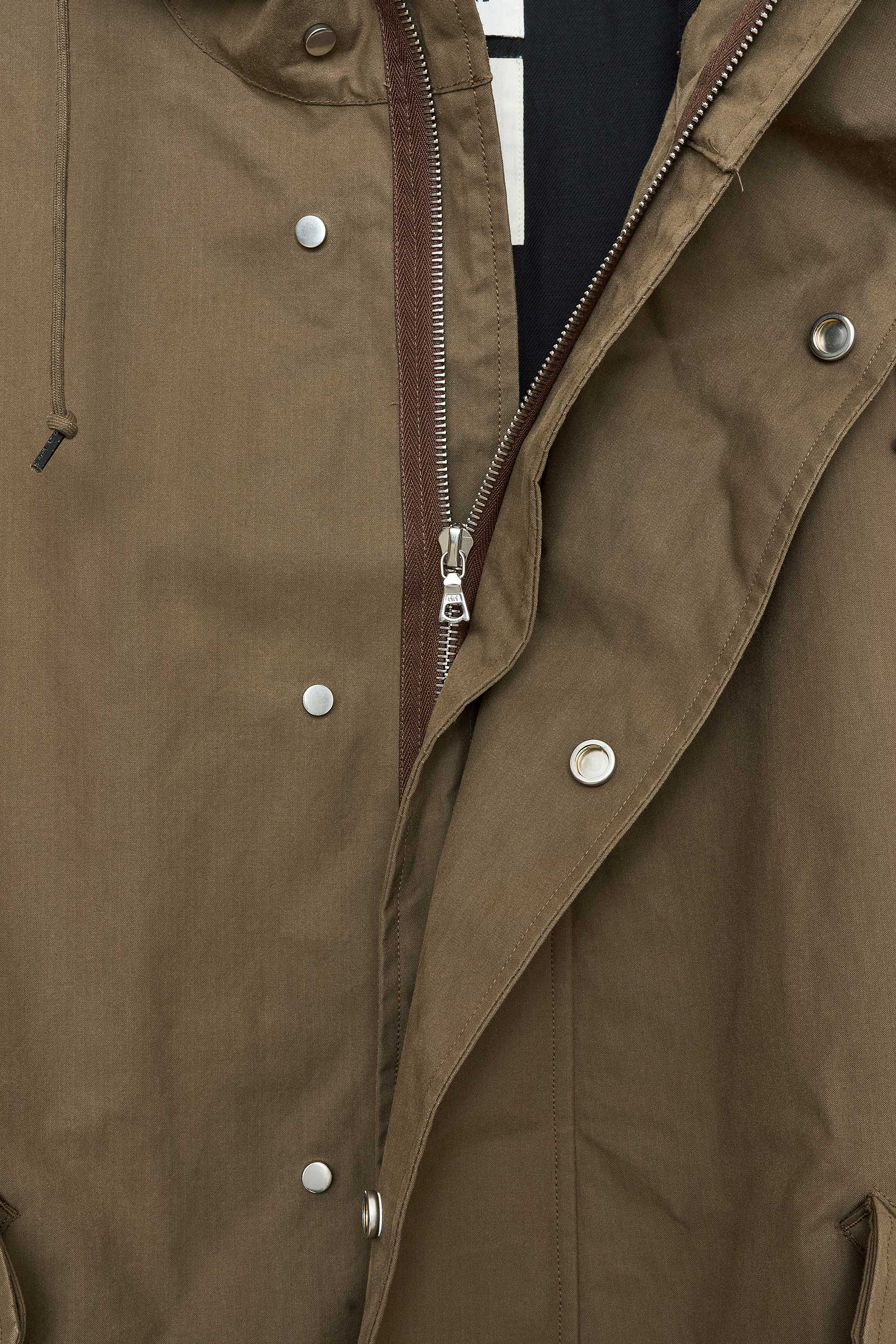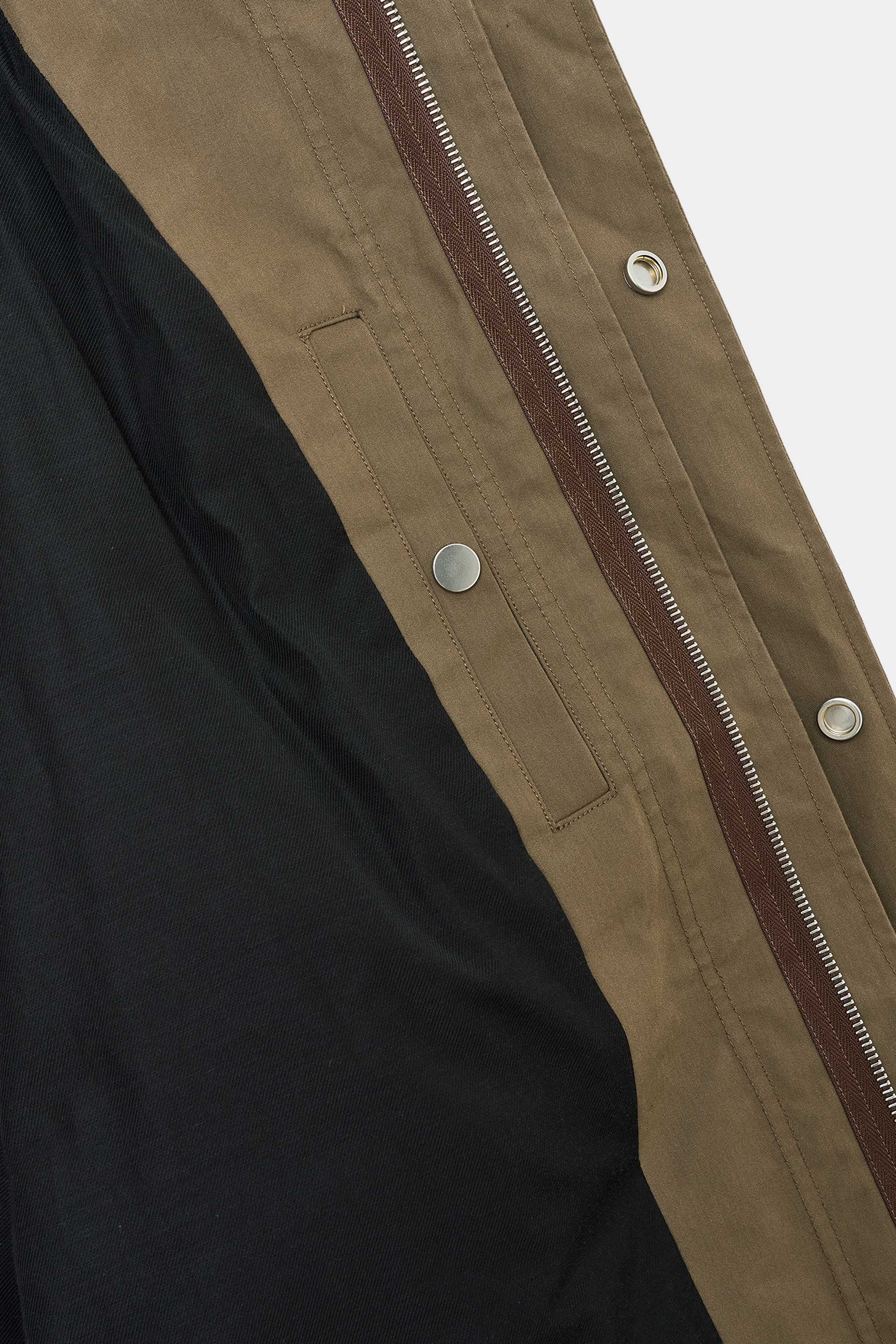 /
ヘビーオールウェザークロス シティクルーズパーカー, Coyote
Design
A mix of a stainless-steel collar coat and a mod parka, this coat has an appealing and unlikely design. It has an A-line silhouette with a relaxed body width and longer length. The side slits with button closure are designed for easy access to the pants pockets. The slit itself serves as an accent to the appearance and has a somewhat mode atmosphere.

The voluminous neck is also attractive in that it stands up beautifully due to the stiff fabric. Despite its simple design, the solid volume and beautiful silhouette strongly show its presence.
Recommended Comments
The design of this item is appealing because it is easy to use in everyday life and can be easily matched with knitwear or slacks for an elegant look, not to mention with urban casual coordination, as befits its name, "CITY CRUISE PARKA. Although simple at first glance, the large hood, flap pockets, side slits, and many other features ensure that you will never feel short of things to wear. The versatile design gives you a sense of security just by throwing it on when you take a walk around the neighborhood or go shopping somewhere in a flash.

The fabric, woven at a density that exceeds the limits of the weaving machine, is water-repellent and windproof, and because it is a natural material, it does not deteriorate like rubberized fabrics, nor does it smell like oiled fabrics. It can be worn alone in the fall and spring, and in combination with an inner down layer in the winter, it can be worn in three seasons.
Product Number/Product Name
Product No.:A22C-10CO01C
Product name:HEAVY ALL WEATHER CLOTH CITY CRUISE PARKA
100% ORGANIC COTTON
This special fabric is made of three twisted yarns of 80 count organic Indian super-long staple cotton, woven so densely that the light does not penetrate through the fabric when held up to the light. The loom was modified to beat the yarn beyond its limits, and the fabric retains its shape like a shape-memory material. Despite being a natural fiber, it also has high water pressure resistance, so there is no need to worry about a little rain soaking into the fabric. Furthermore, it is excellent in preventing stuffiness and wind from penetrating.
It comes in two colors, COYOTE and BLACK. Both are yarn-dyed, so color fading is minimal. The fabric is stiff at first, but gradually becomes softer as it is worn more and more.