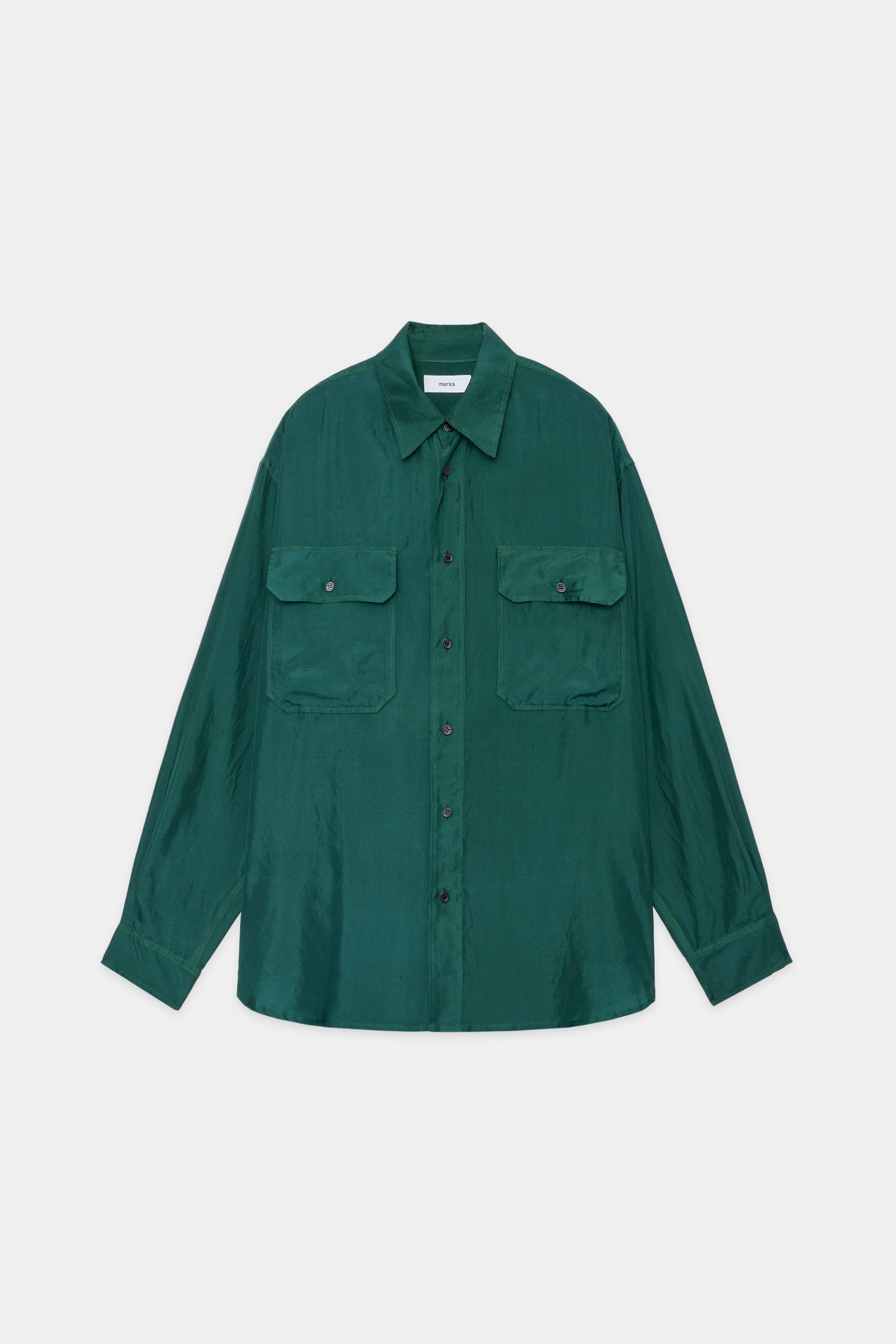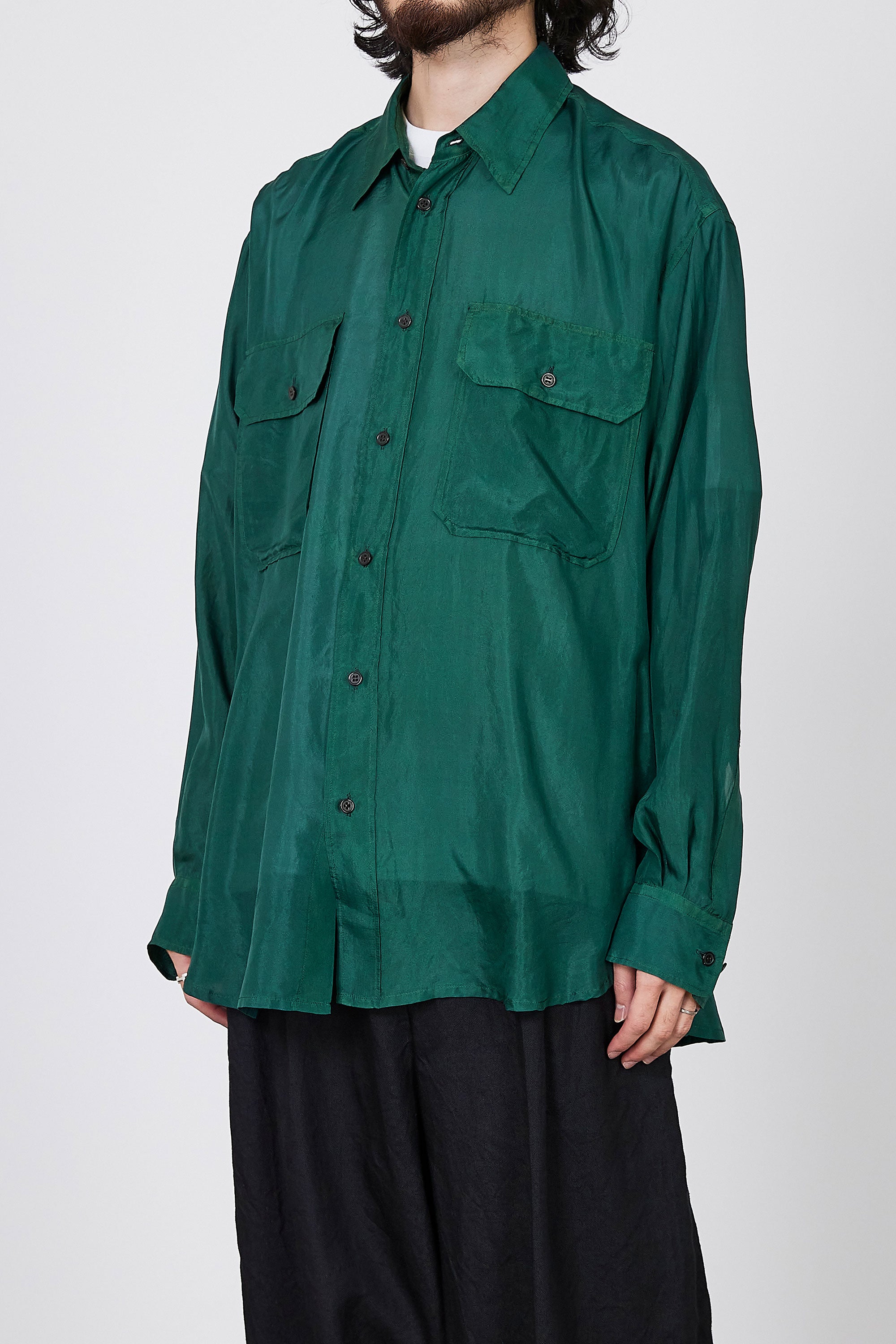 /
HABUTAE SILK SILK POCKET SHIRT, Green
Design
This piece is based on the officer's shirt issued by the US Army in the 1940s. It follows a tough design with large pockets on both chests and rolled stitching. The tumbler-drying process creates a puckering (wrinkling of the seams), and the stitching is also accentuated. The silhouette is a relaxed fit with a generous shoulder and body width.
Recommended comment
This item expresses the tough design of an officer's shirt with the delicacy of silk. At first glance, this is a beautiful shirt, but one that can be worn rough and ready. It can be worn with a wide range of coordinates, both casually and prettily.
The thin fabric allows it to be worn in summer without getting stuffy, and the cool feel of the silk makes the shirt pleasant to the touch.
Item number: M23A-18SH01C
Item name: HABUTAE SILK SILK POCKET SHIRT
100% SILK
A plain-weave fabric woven from fine silk of two twists in both the warp and weft. This very thin fabric is used for scarves, is highly breathable and transparent, and its appearance as it sways in the wind creates a beautiful effect. The green and brown have been product-dyed to a solid, dark colour. Paisleys are printed in colours grouped in the same colour range to create an elegant and subdued look. The one-wash tumbler process shrinks the fabric to some extent and leaves it with a natural wrinkle, so it can be coordinated casually.