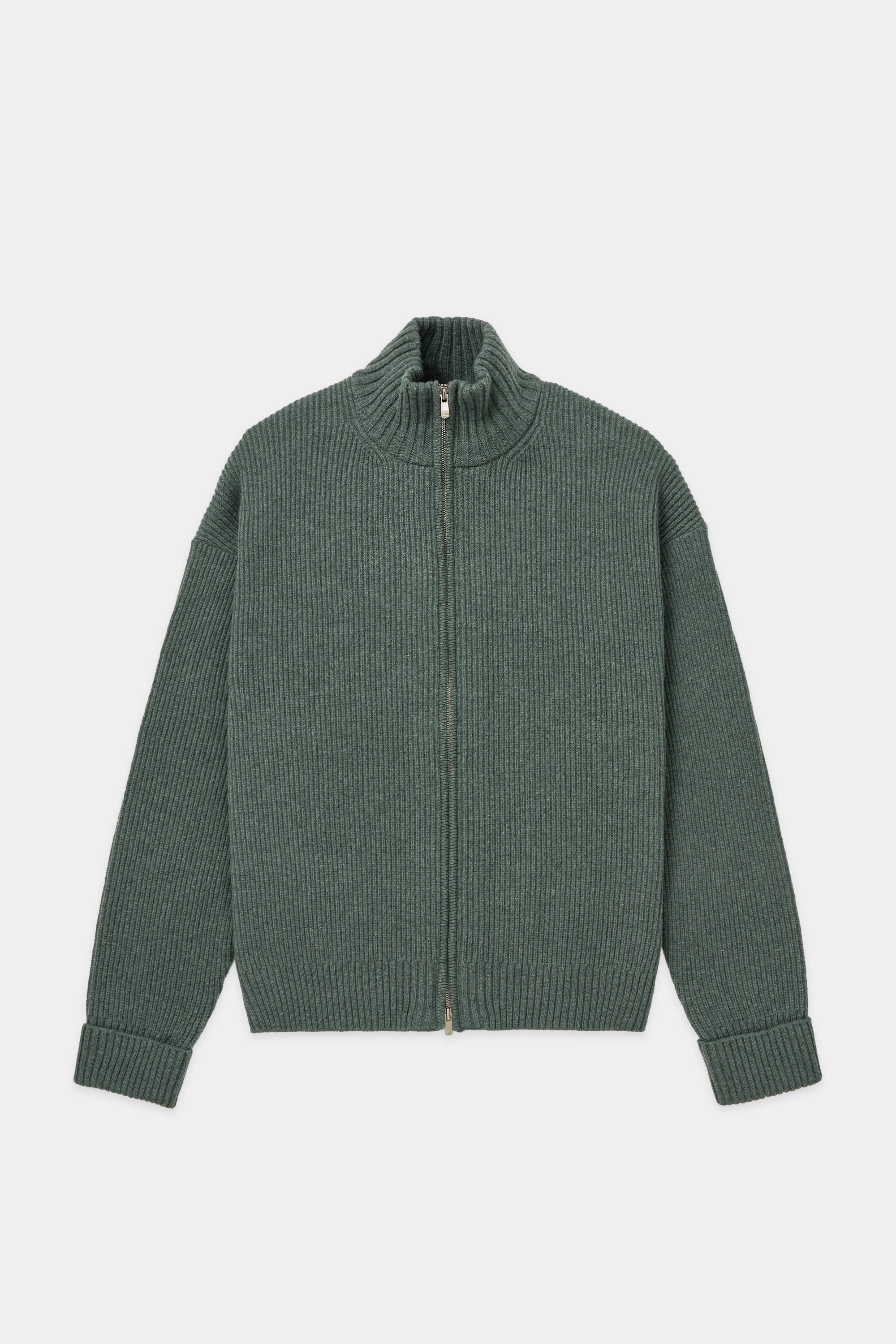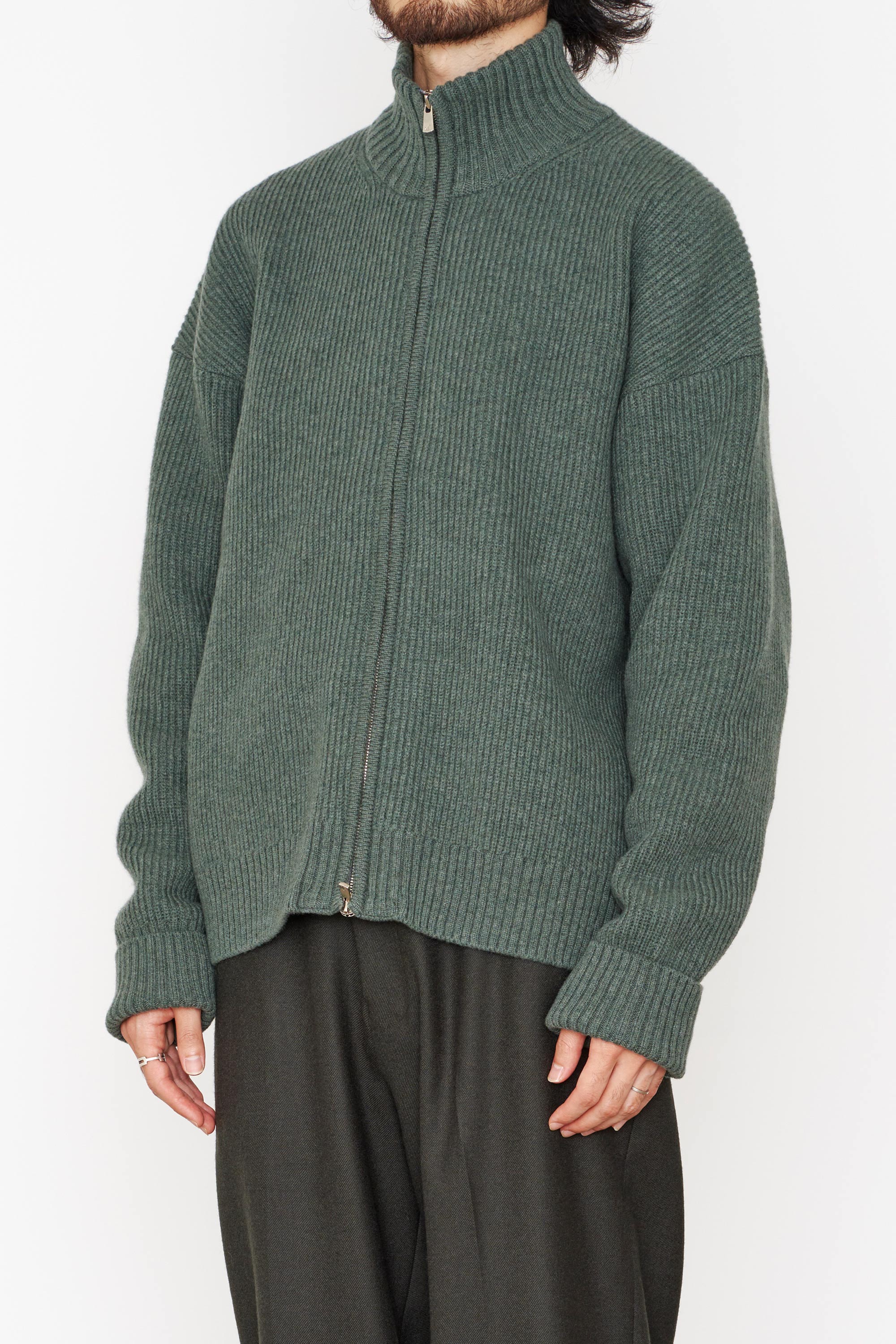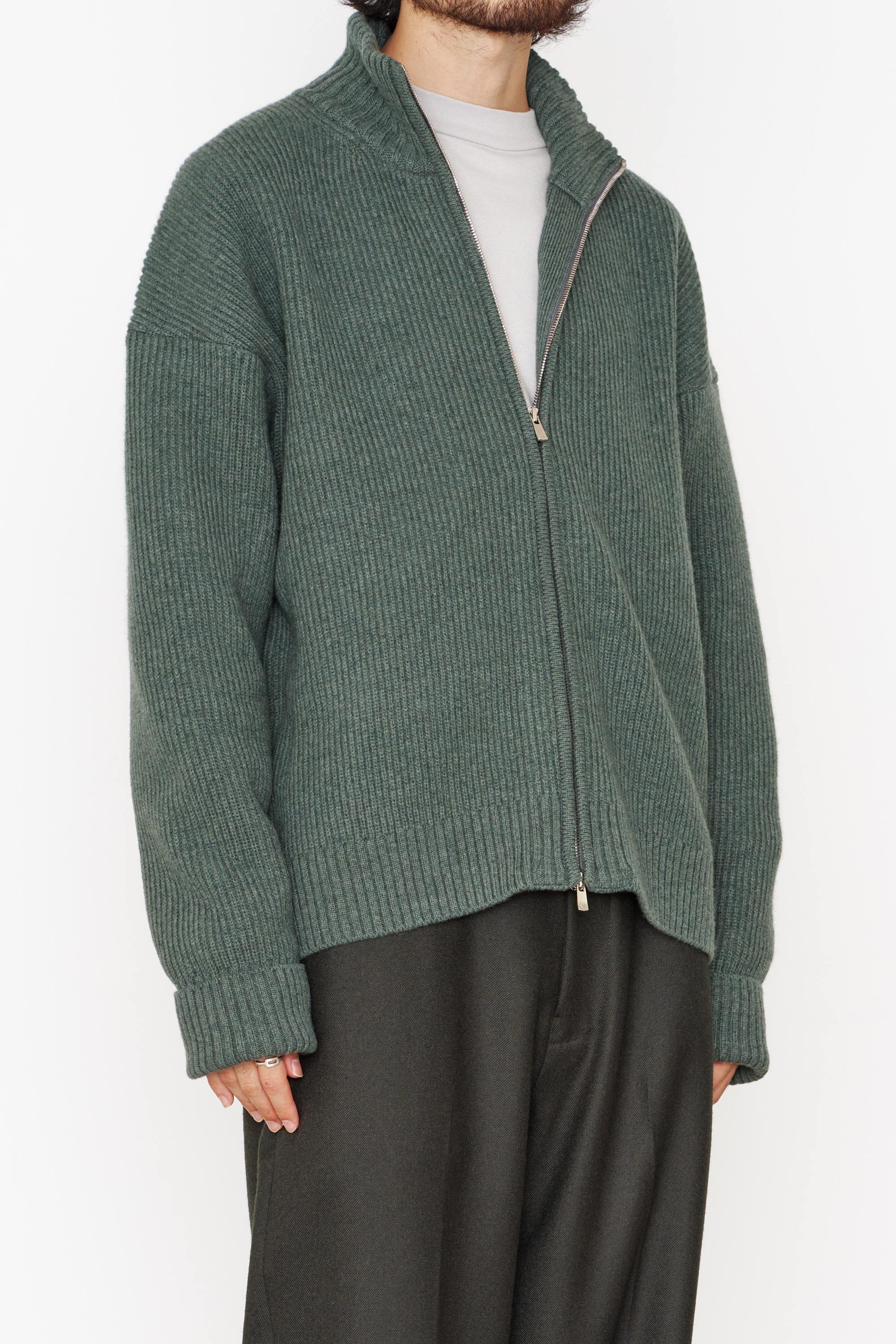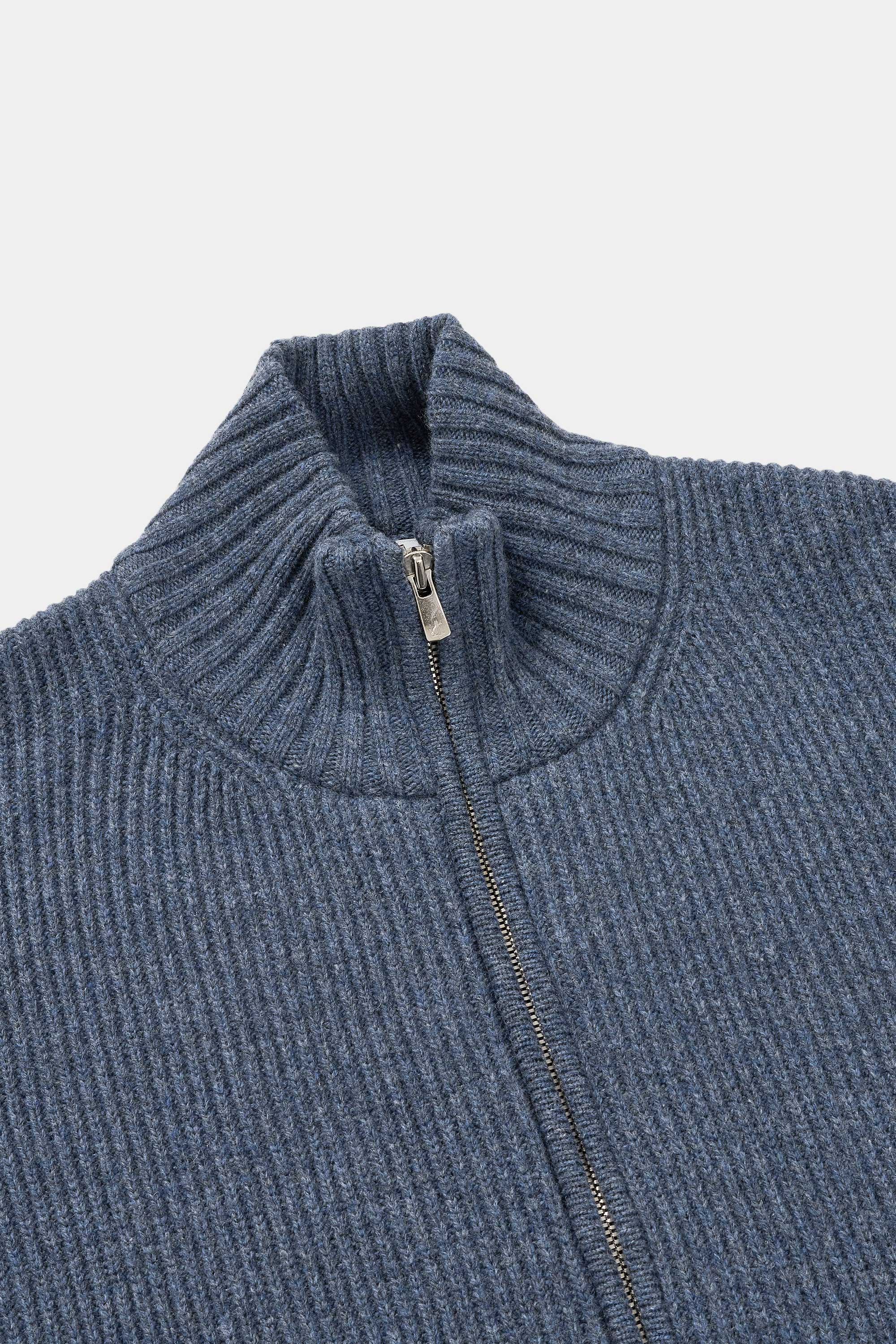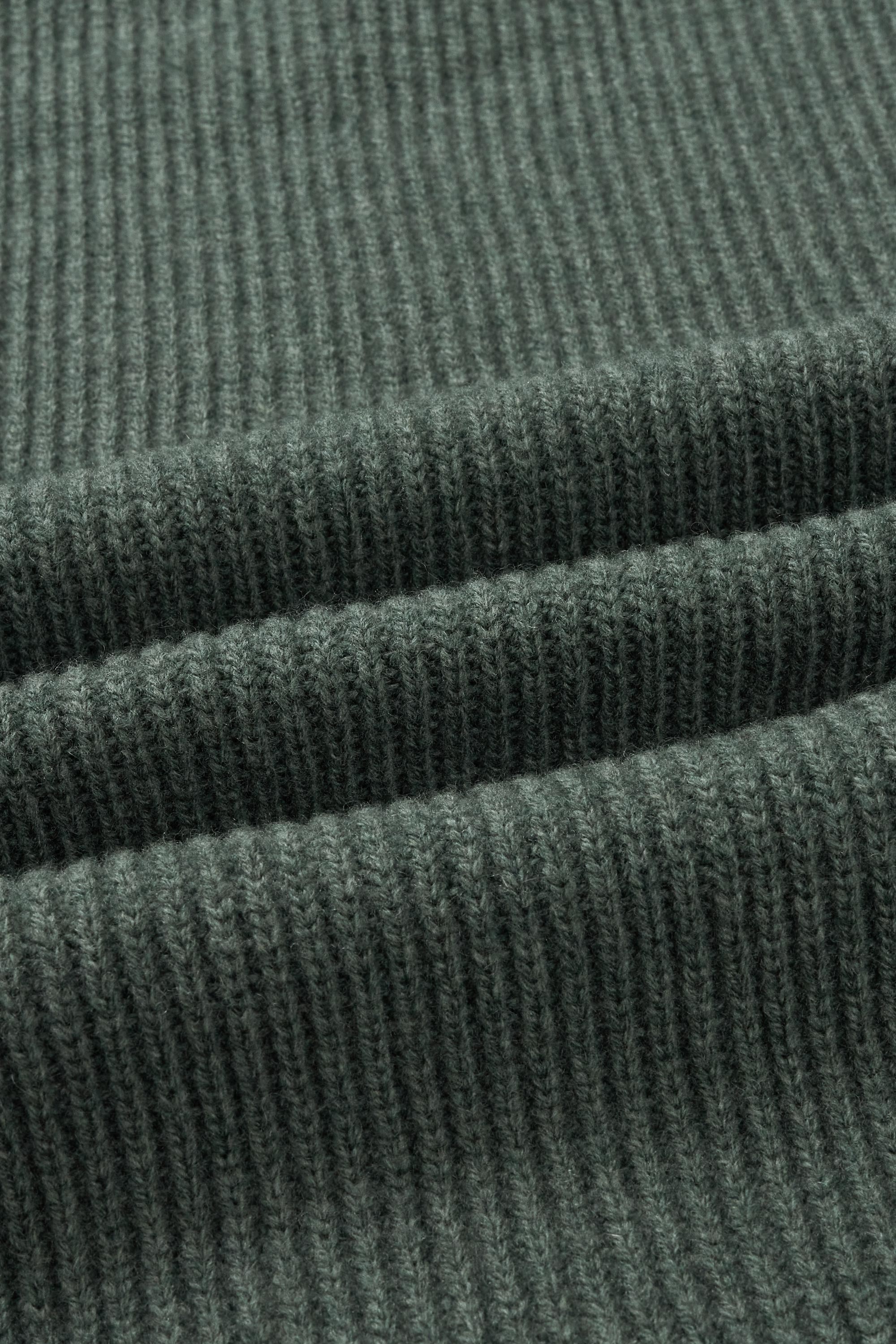 /
Geelong Lamb High Neck Zip Up, Green
Design
A simple, zip-up ribbed knit, designed with a tight, high neck to keep the neck warm. Created with a generous width to the body, but with slightly shorter length, making it easy to balance with pants that have a wider silhouette.
With a W-zip for the front zipper, one can easily adjust how it's worn.
Recommended Comments
With just this one zip-up knit, immediately one is given a simple and mature look. Able to change its silhouette through the W-zip, one can keep out the wind by bringing the zipper up to the neck. In winter, worn with a coat above, its design accentuates the collar and neck.
100% WOOL
Made of Merino lambswool - known for its fine fibers - that is easy on the skin. Both GREEN and INDIGO yarns are 'top dyed' while bundled, and then, through the mixing of these bundles of different color, a characteristically deep color is achieved.