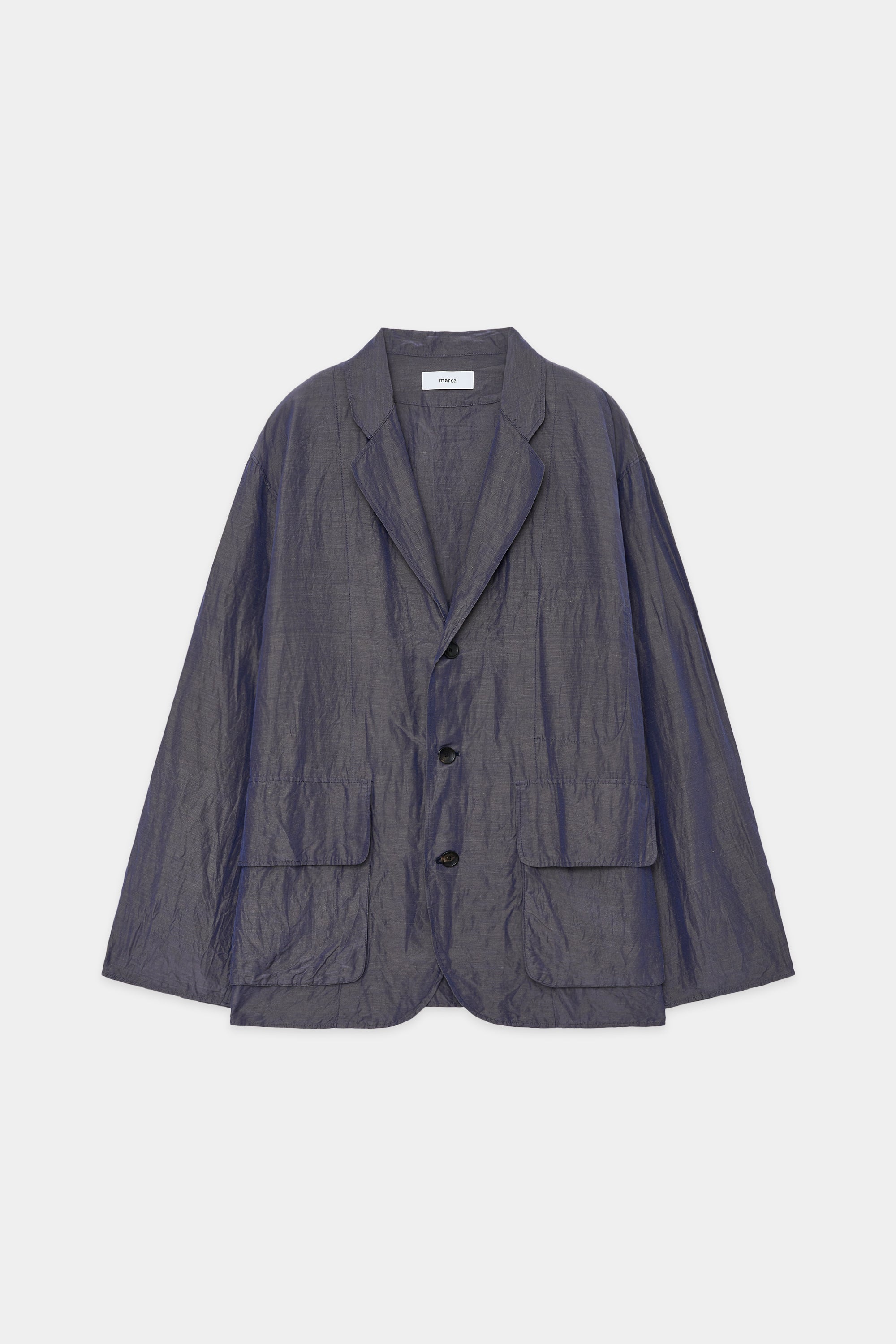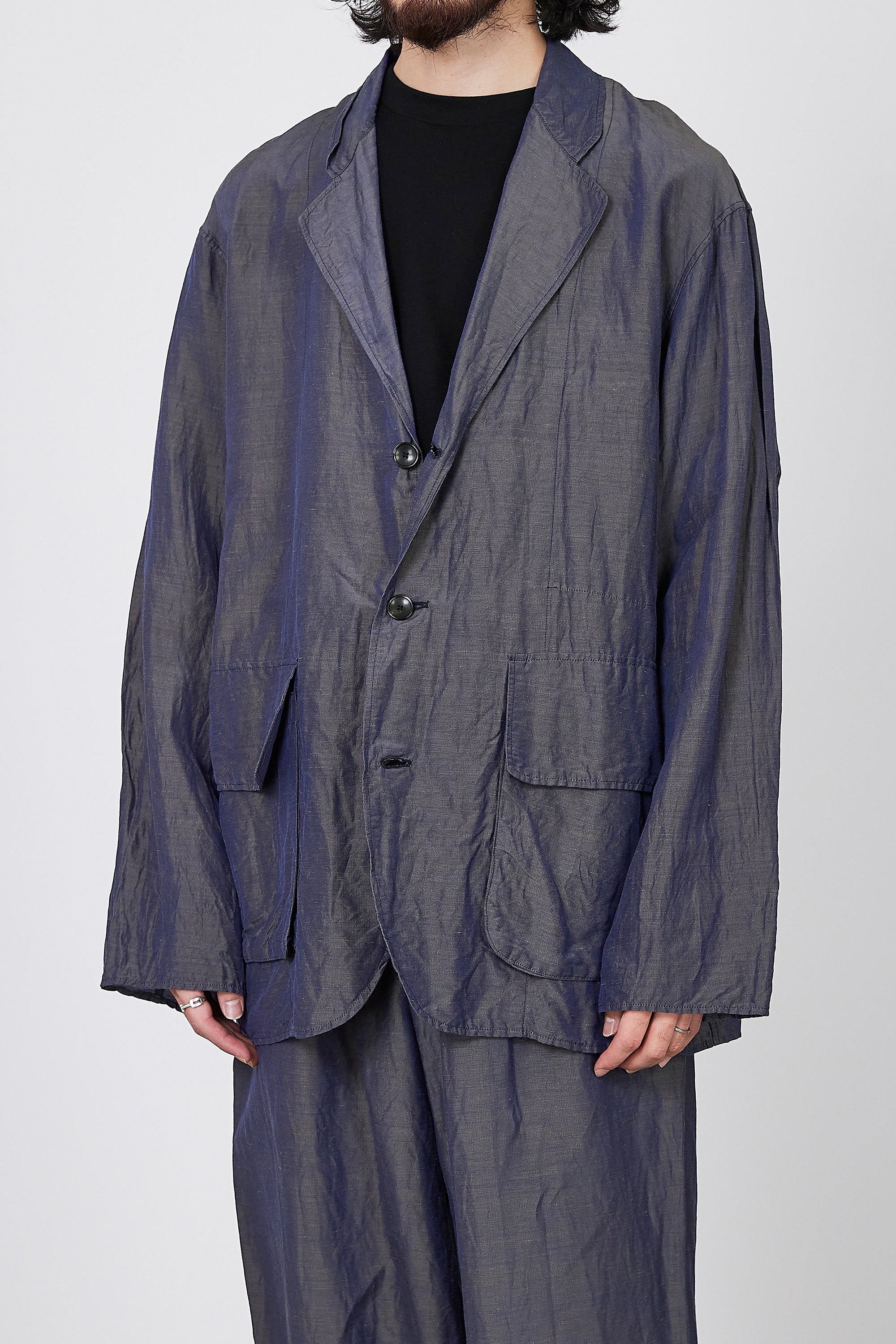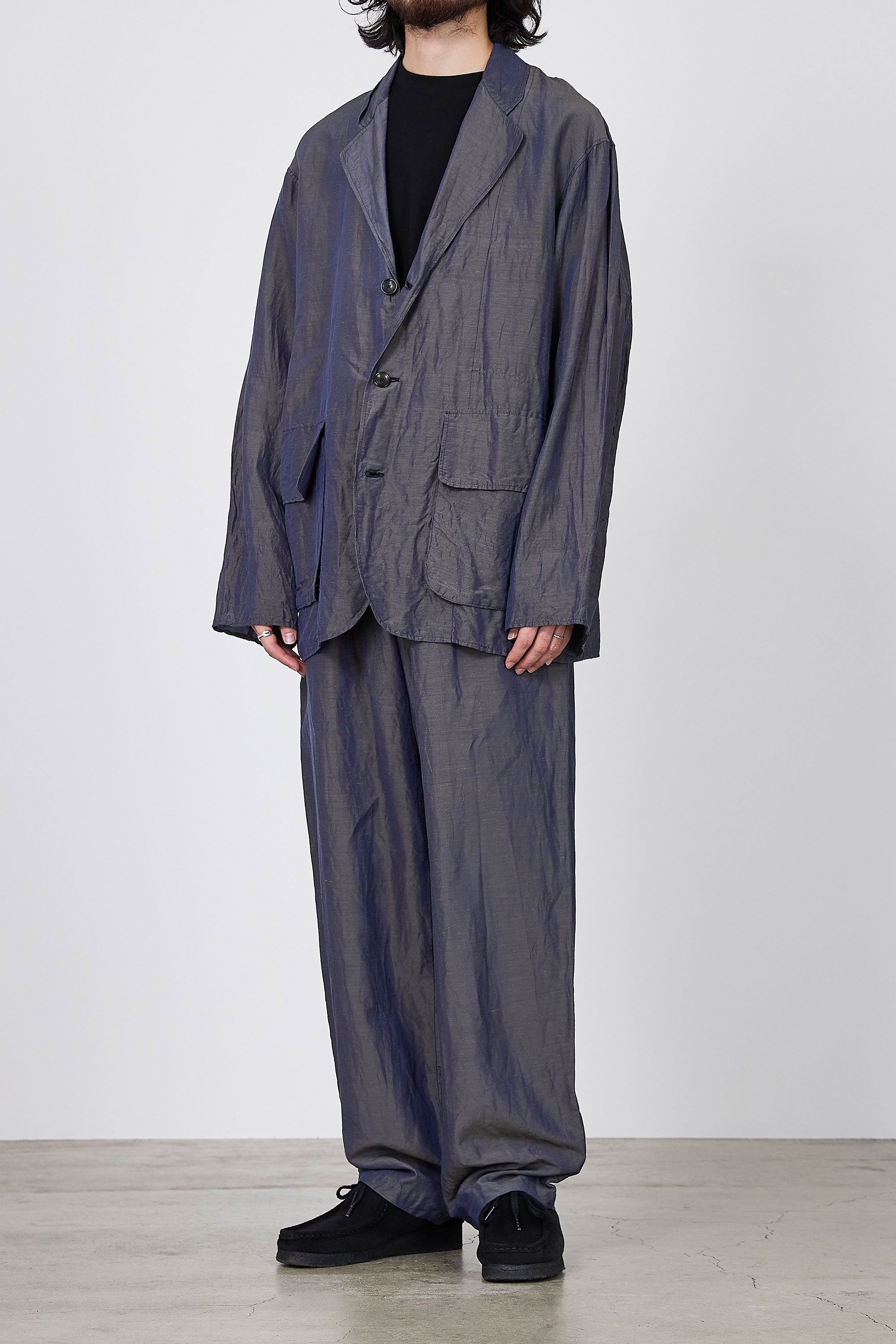 /
CUPRO LINEN NEP CLOTH FIELDMAN JACKET, Navy
Design
The marka standard 'FIELDMAN JACKET' with its large patch and flap pockets, skillfully blends elegance and casualness. This season, lapels have been added to add a touch of elegance. The front flap is accented with a stitch that holds the lapel in place after washing. The shoulder width, body width and sleeves also have a moderately roomy silhouette, with a size feel that fits perfectly with the current mood.
Recommended comment
Jacket tailored in "CUPRO LINEN NEP CLOTH" with a cool and cool feel and lightness, an item that can be worn like a cardigan.
The wide gusset and deep flap accentuate the pockets on the waist, and the wide gusset and deep flap have some military and outdoor elements, making it moderately casual and down to earth.
As a tailored jacket, it can be worn as a summer set-up style with the matching trousers, or on its own in a casual style with ease.
Item number: M23A-17JK01C
Item name: CUPRO LINEN NEP CLOTH FIELDMAN JACKET
46% CUPRO 40% LINEN 14% COTTON
Plain weave fabric with cupro for the warp and cotton and linen for the weft. The colours are changed in the warp and weft to create an iridescent effect in order to express a deep colour tone. The cotton and linen moderately calm the lustre of the cupra, giving it a refined sheen. The knots in the linen running horizontally give it a tasteful look. The fabric is very lightweight and has a cool contact feeling, making it ideal for summer.