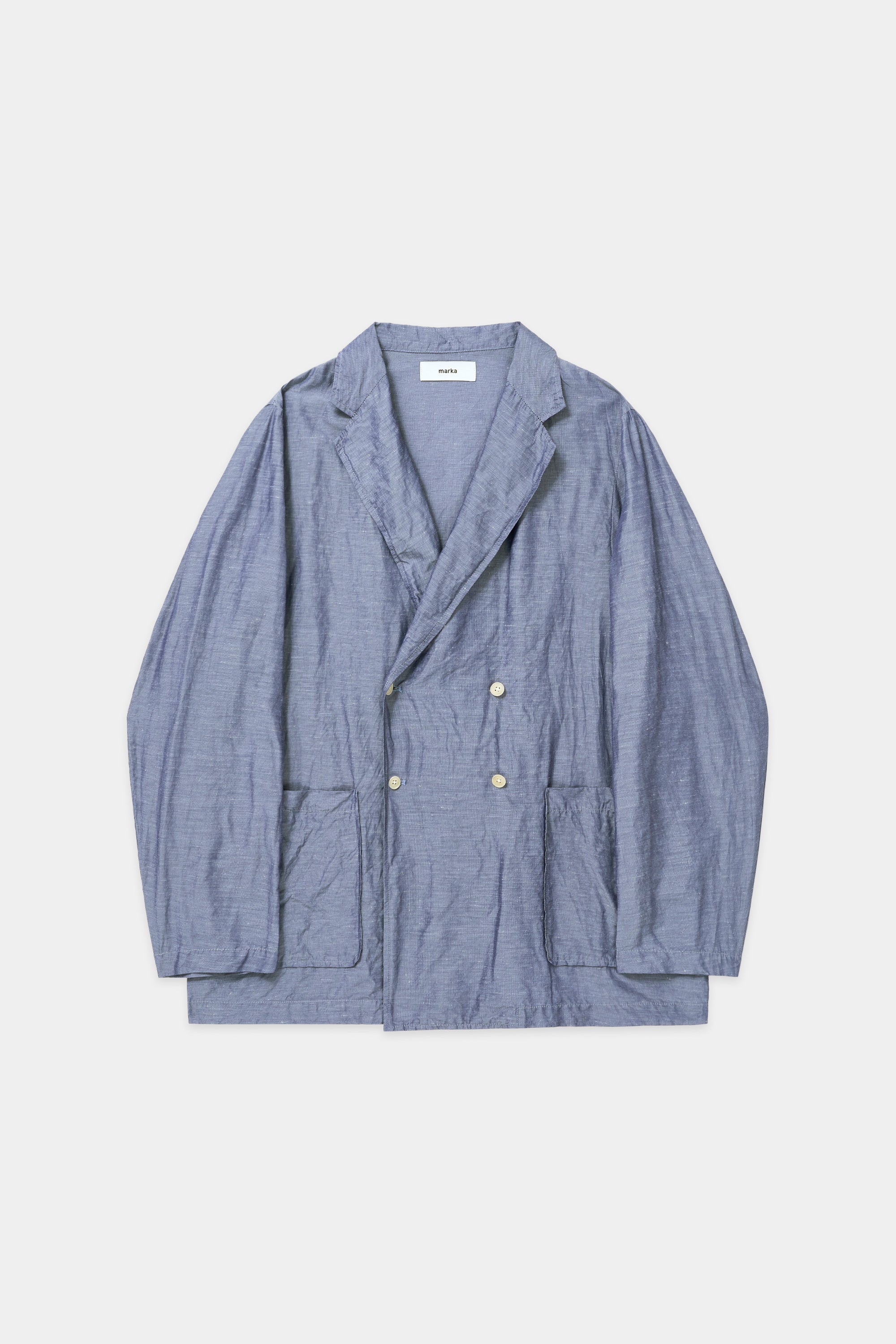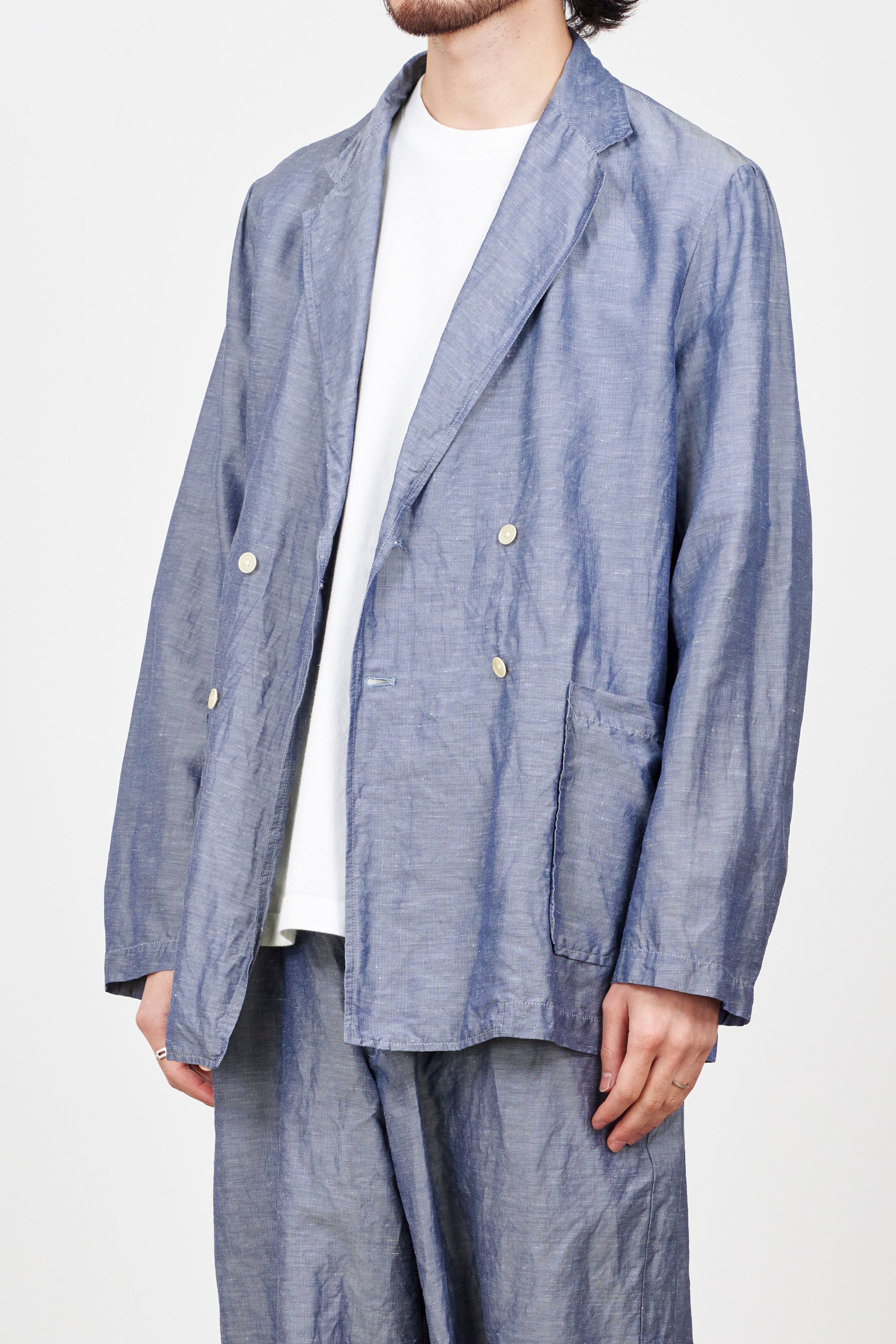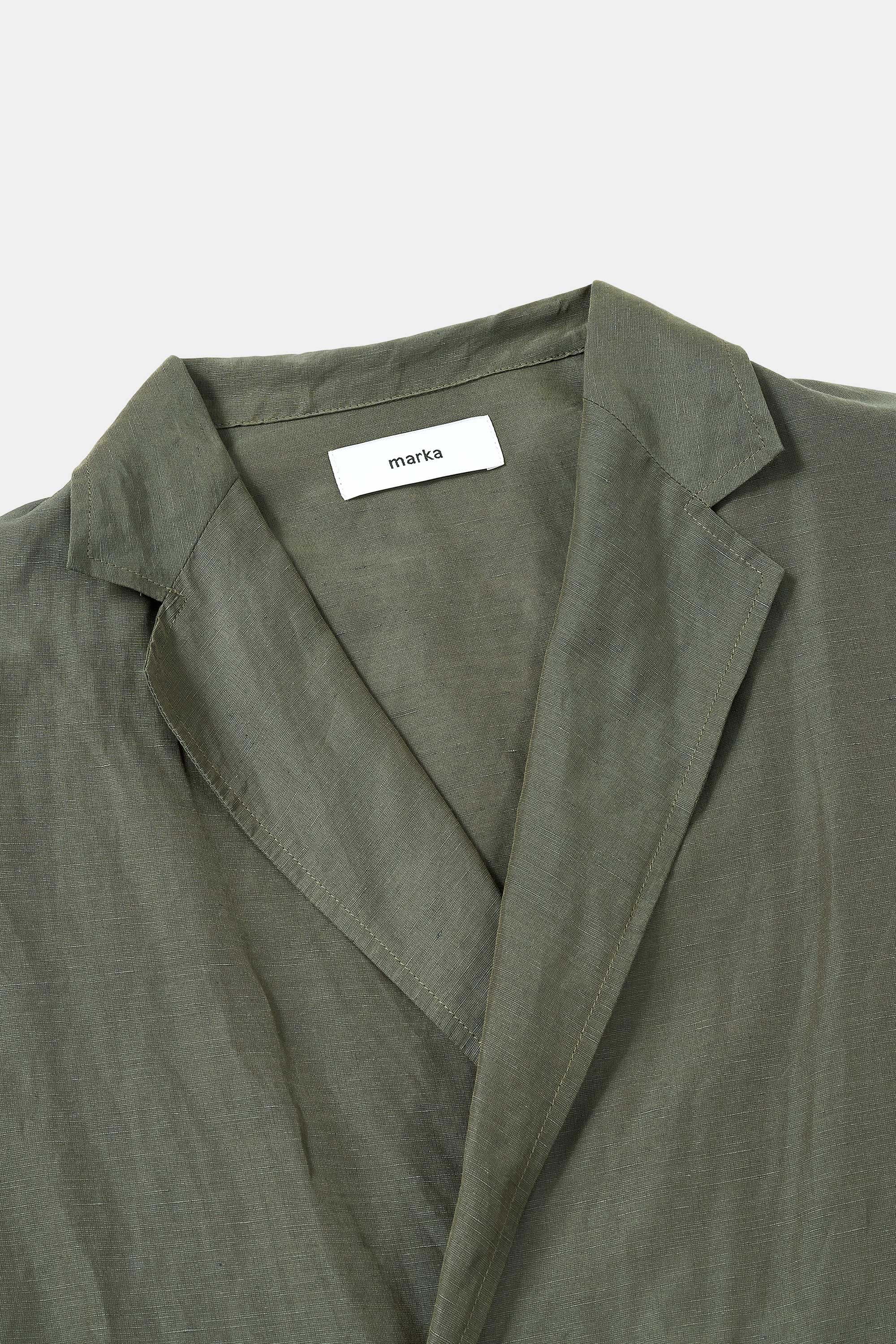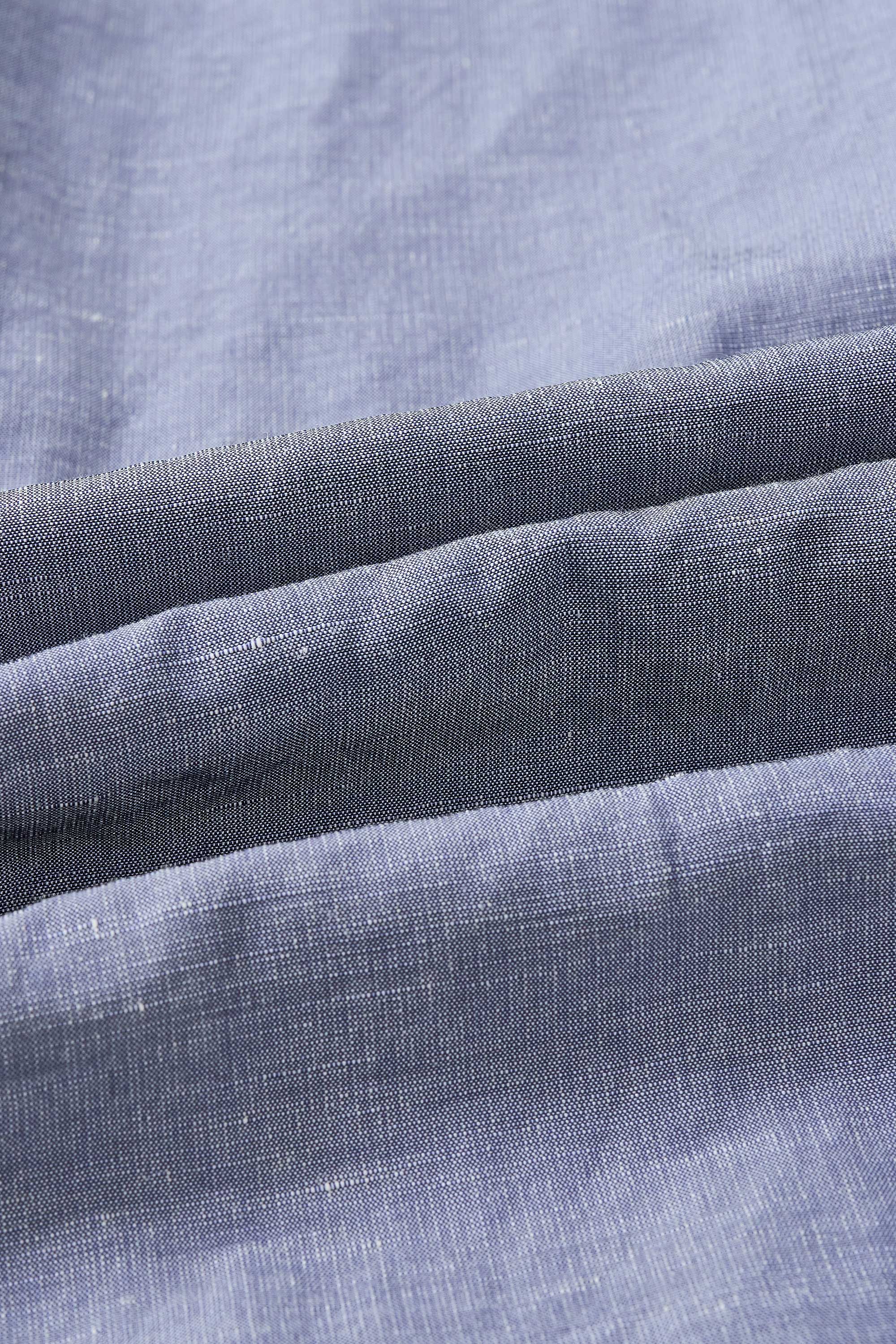 /
キュプラリネンコットン W.B.シャツジャケット, Saxe
Design
A shirt jacket prepared in a double-breast fashion. Designed with a moderate firmness and light feel that is easy to wear so that one may fully enjoy the expressive nature of its fabric's texture. With slightly smaller nut buttons, patch pockets at the waist, and wrinkles from product washing, this piece is a well fitting match for casual occasions and scenes.
With a silhouette that is neither too big or too small, its regular size should fit anyone regardless of body type.
Recommended Comments
A jacket perfect for dressing up one's outfit during the hot season.
With coordinated outfits in summer often leaning towards and prioritizing being light and simple, one can often feel a sense that something is lacking. In such cases, this jacket comes highly recommended - especially with its lightweight, cool feel that ensures comfort. With a subdued sheen and this light appearance, this is an item that can be worn casually without being too overbearing.
While of course well suited for wear throughout daily life, this piece also allows you to enjoy a jacket style that differs from those around you with its cooler look at the after-parties of weddings, dinners at restaurants, dates, and so on. We also highly recommend styling this piece with our easy pants or shorts of the same fabric. Why not try dressing up your daily style a little?
46% CUPRO 40% LINEN 14% COTTON
Made with a so-called 'three-way blend' fabric that takes a cupro warp and an ordered mix of cotton and linen for its weft. Whereas cupro gives the unique luster characteristic of long fibers, both the cotton and linen made of natural fibers give the fabric a subdued, elegant sheen. With linen neps running horizontally - giving the fabric a rich expression - and the fabric's lightweight, shirt-like texture, this piece is well fitted to support your wardrobe during the hot season with its cool feel. Additionally, the two different colors of yarn that comprise this fabric gives its color a great sense of depth, appealing in that the fabric's expression changes depending on how the light hits it.