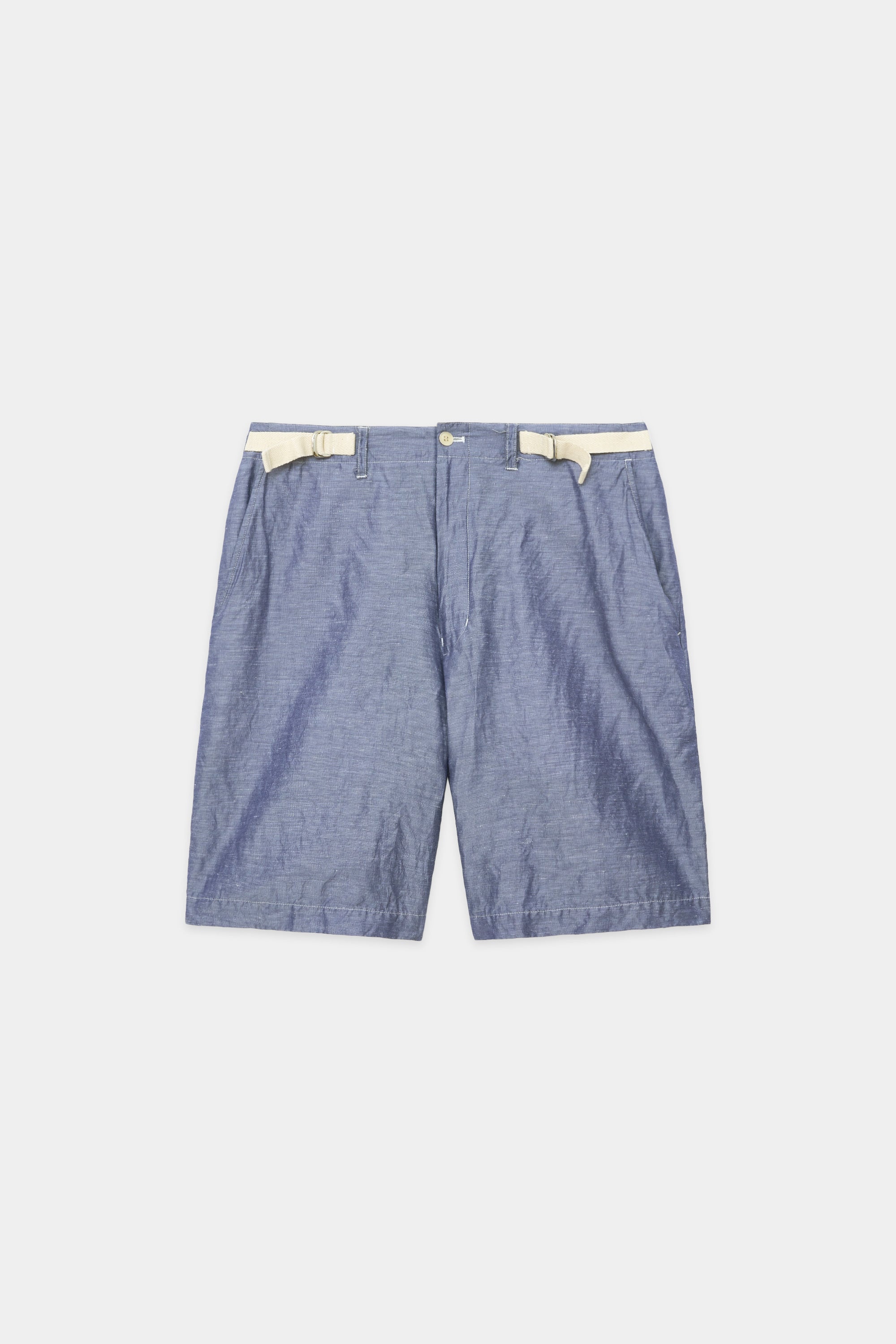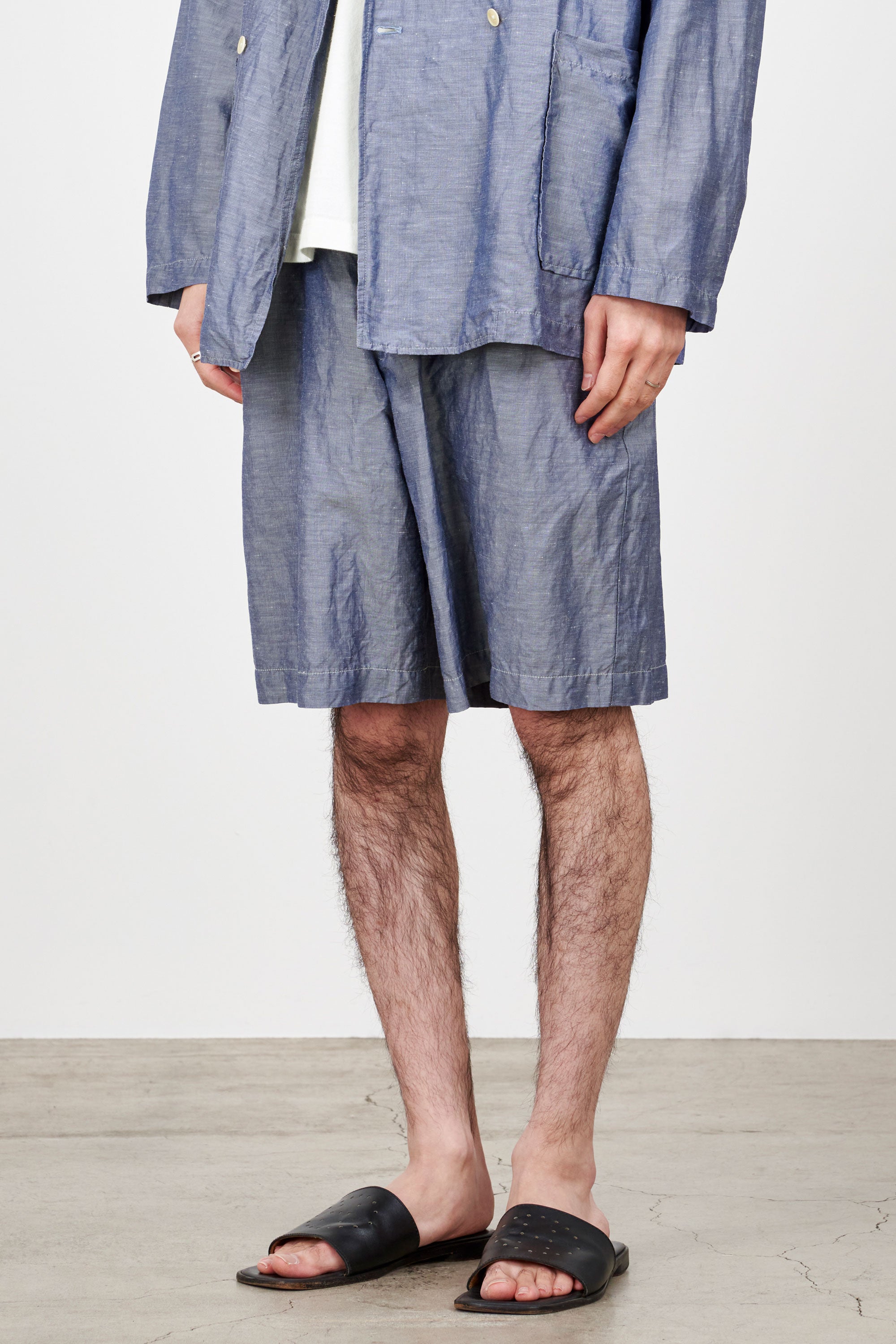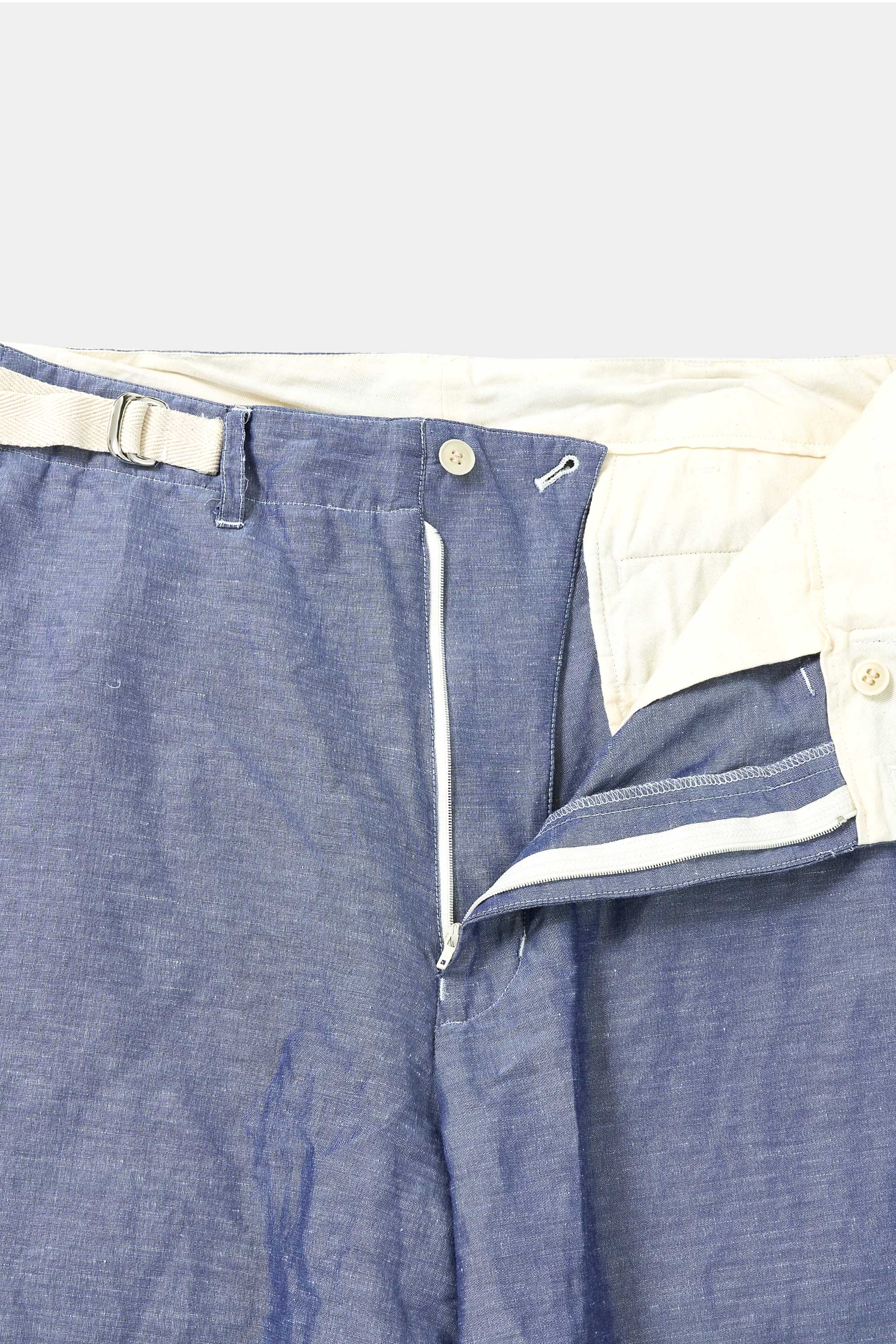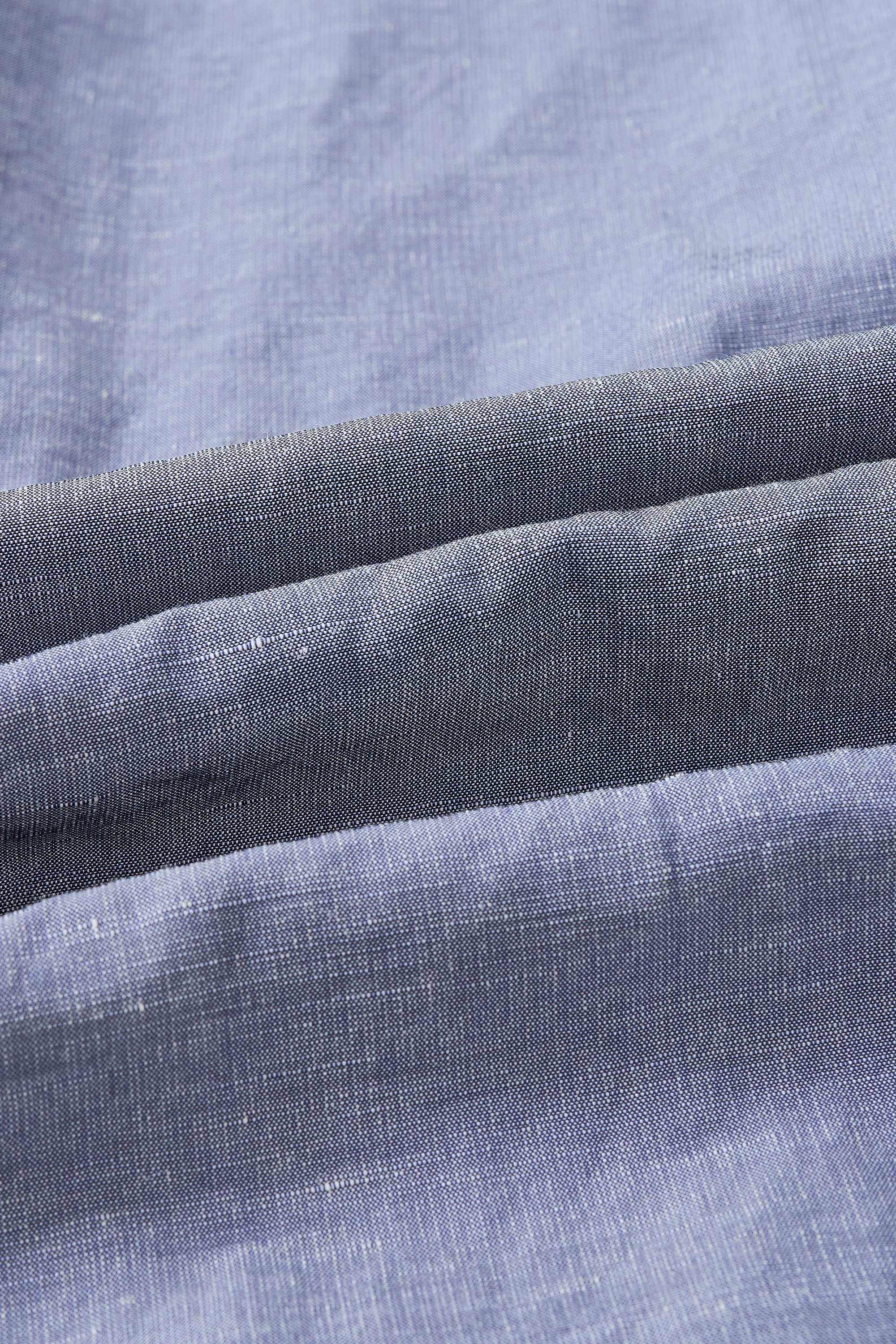 /
キュプラリネンコットン サイドアジャストショーツ, Saxe
Design
Loose-fitting, roomy shorts with adjustable tapes at its waist.
With a silhouette that is roomy around the waist, this piece is designed to be easy to wear with its length falling to knee-length. With the tapes at its waist tightenable so as to enhance the fit at the waist and tucks beginning at the front, this piece allows you to draw a beautiful drape without affecting its hip line.
Attached on both sides are hip pockets designed with flaps, ensuring that while the details add neat accents, the item maintains an overall lightweight feel and is very comfortable to wear.
Recommended Comments
A pair of shorts perfect for changing up one's wardrobe with a few new elements.
With a fabric woven from two different colored yarns for a deep hue, subdued sheen, and lightweight feel, this piece also highlights side adjusters and flap pocket details that make for a classic feeling, practical piece. Combining a dressy and neat appearance with a slight hint of sportiness, this combination of details allows for one to create different range and kind of coordination. While one can enjoy their favorite shorts as usual, this pair is highly recommended to keep close at hand when you want to change up your mood and the feel of your style. A pair sure to give your outfits a unique, original impression.
46% CUPRO 40% LINEN 14% COTTON
Made with a so-called 'three-way blend' fabric that takes a cupro warp and an ordered mix of cotton and linen for its weft. Whereas cupro gives the unique luster characteristic of long fibers, both the cotton and linen made of natural fibers give the fabric a subdued, elegant sheen. With linen neps running horizontally - giving the fabric a rich expression - and the fabric's lightweight, shirt-like texture, this piece is well fitted to support your wardrobe during the hot season with its cool feel. Additionally, the two different colors of yarn that comprise this fabric gives its color a great sense of depth, appealing in that the fabric's expression changes depending on how the light hits it.