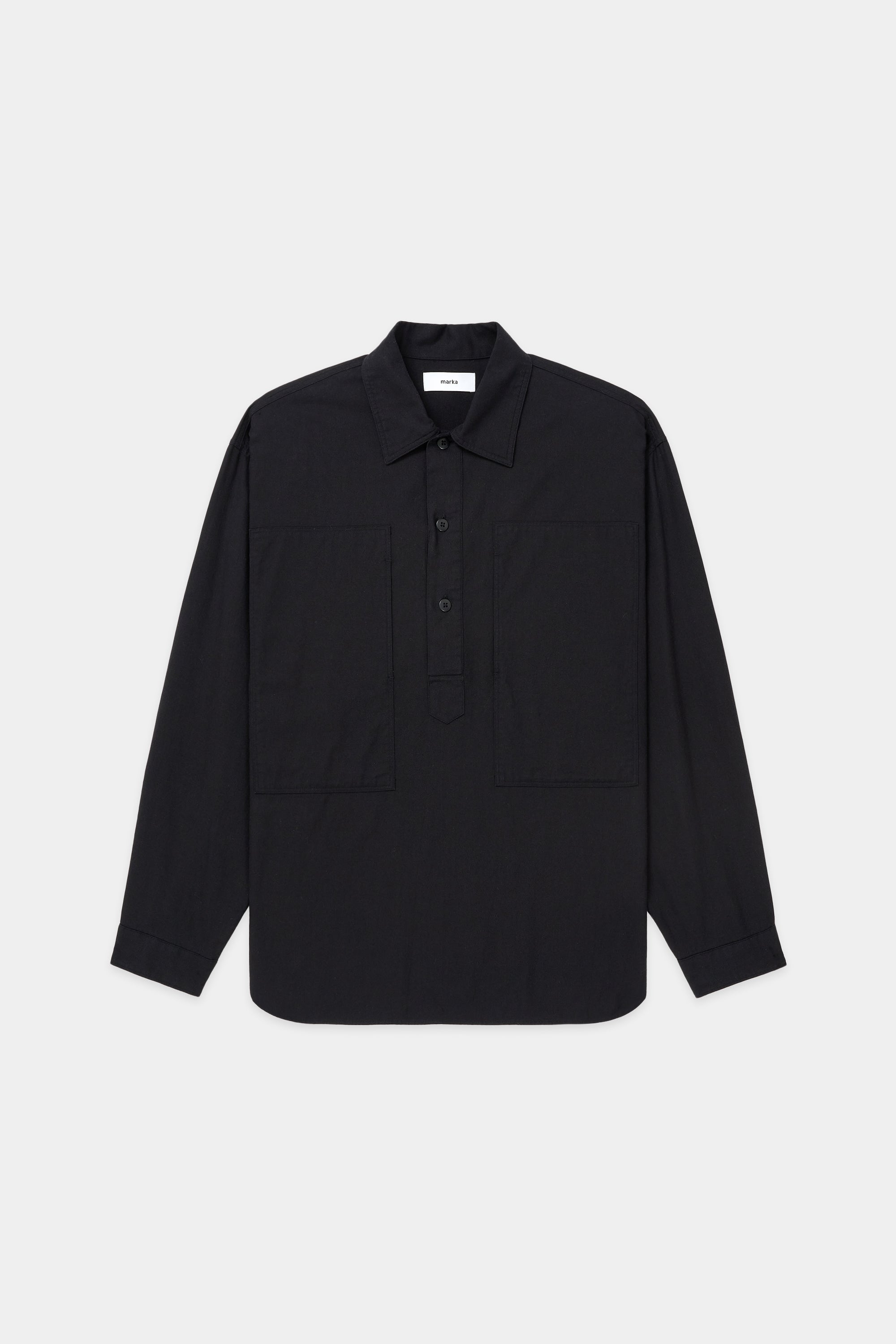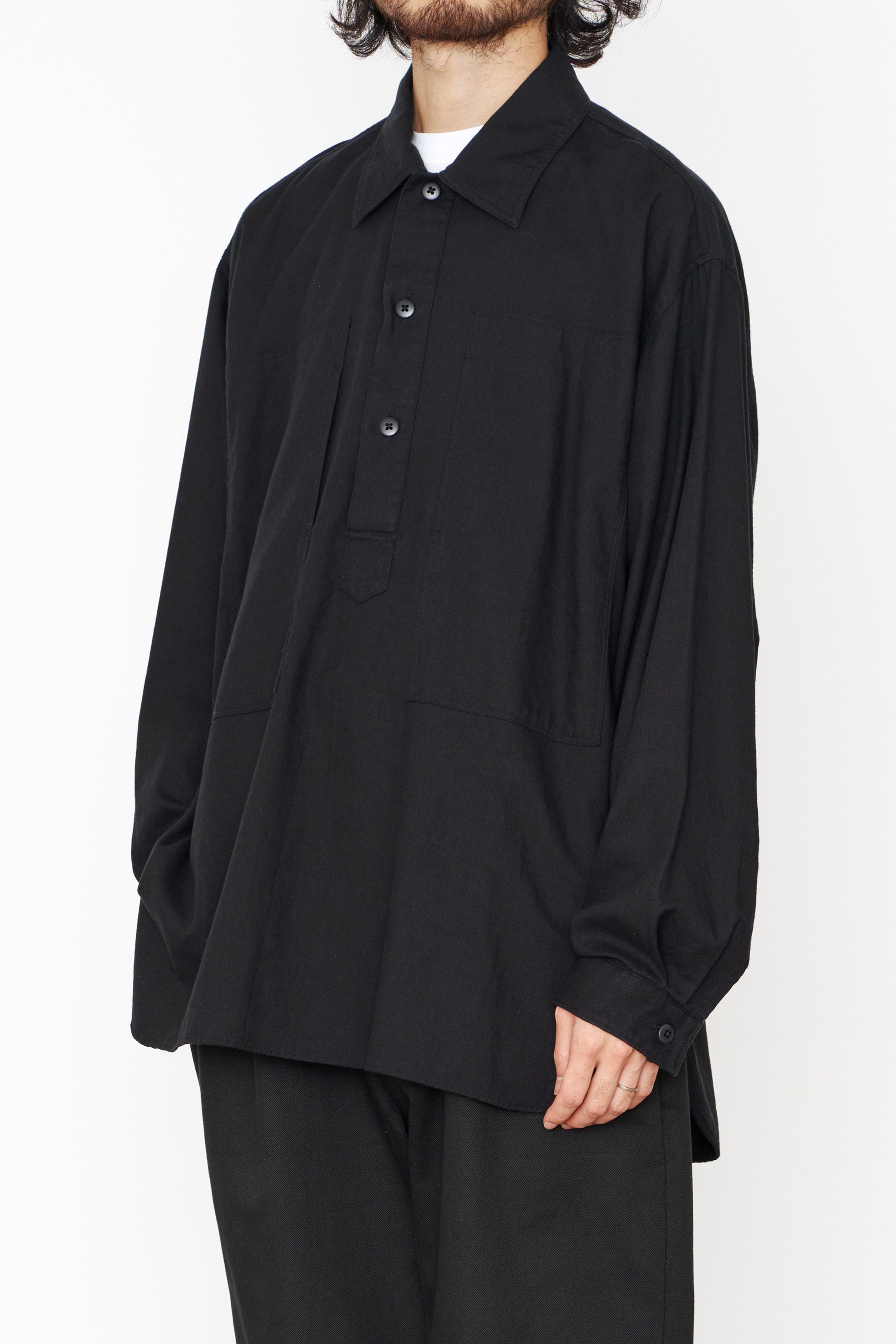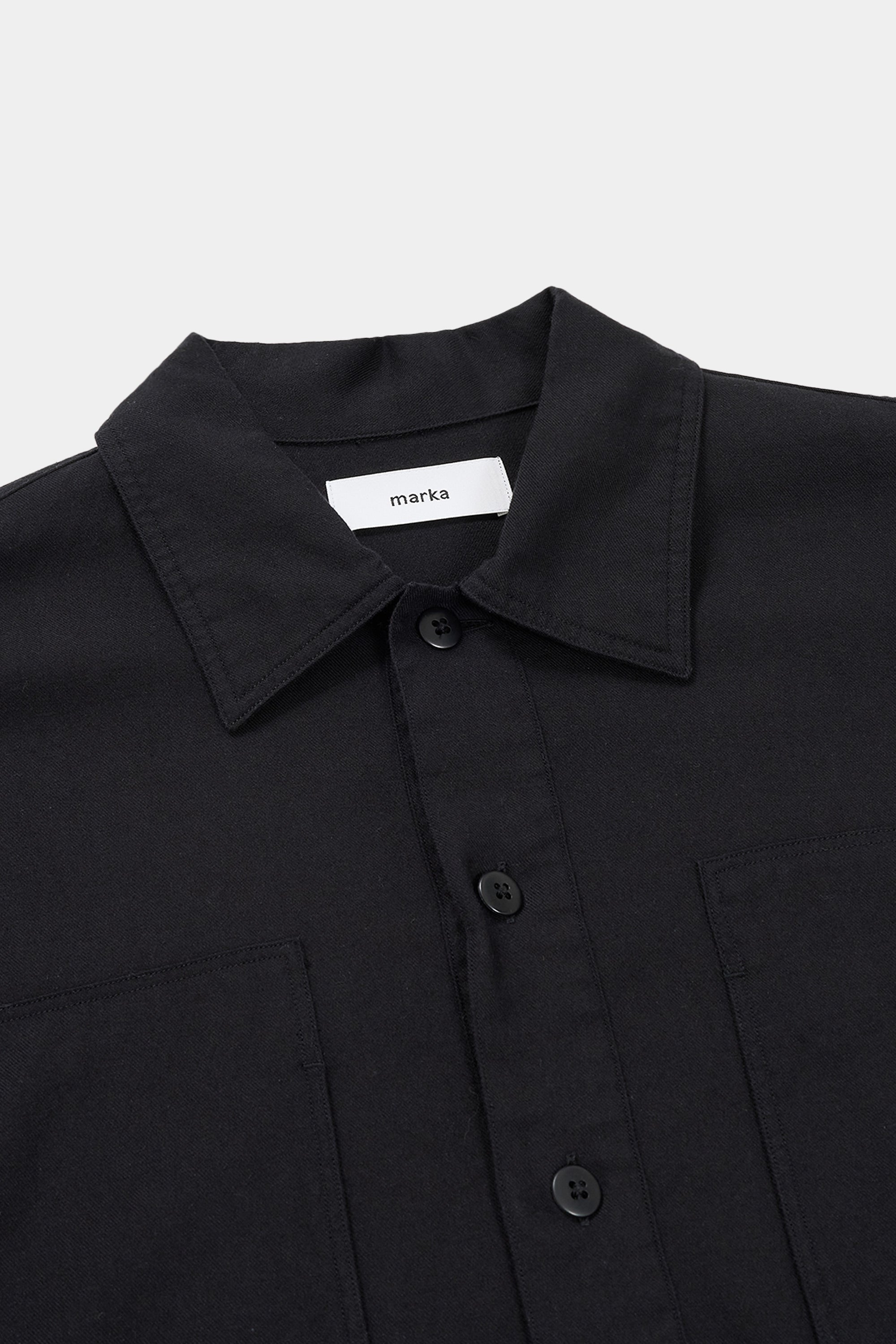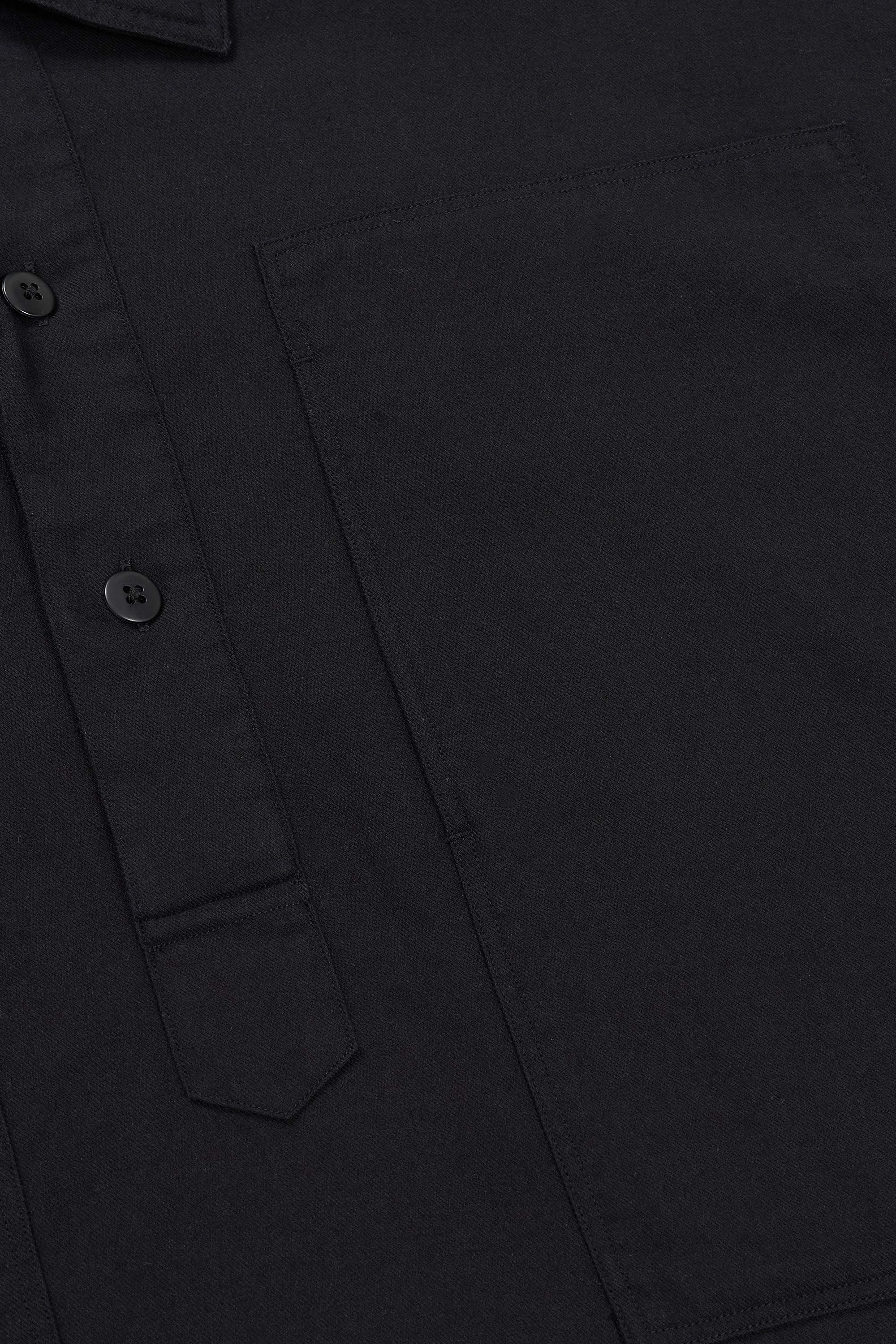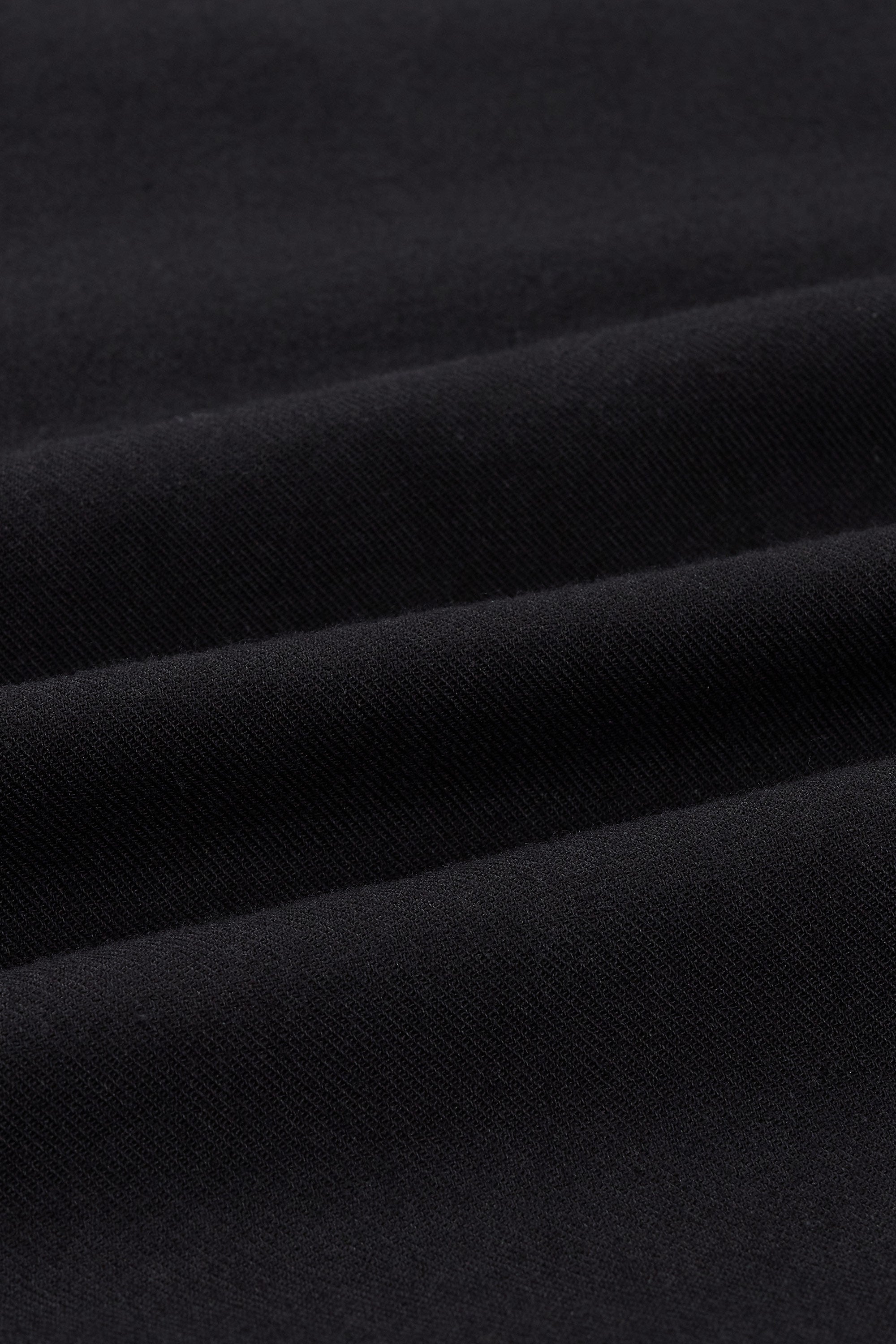 /
Cotton/wool Viella Utility Shirt Pull Over, Black
Design
A relaxed-fit shirt with a roomy body is made into a pullover. The soft expression of the fabric creates an elegant mood, while the large patch pockets on both chests give the shirt a somewhat rugged flavor. This is a uniquely designed shirt in which conflicting elements coexist in good balance.
Recommended Comments
Although it is a wool blend, the fabric is light and soft, and can be worn for a long time during winter and spring. It is a versatile piece that can be used as an inner layer for heavy outerwear or light jackets in winter and spring, and as an outer layer when summer is over and the weather becomes a little cooler.
The mainstay of winter styling is heavy outerwear such as coats, but when you take it off, the design will make you say, "Whoa! When you take it off, the design of this shirt will make you say, "Whoa! The characteristic large pockets on both sides of the chest assert a sense of presence, and combined with the unusual pullover tailoring, it adds a sophisticated color to your coordination even when you are not wearing outerwear.
It is designed to match the colors of "M21D-07PT01C," which is being developed this season, so we recommend coordinating the set to create a unified look.
90% COTTON 10% WOOL
Cotton-wool Viera is woven with a 30 count single yarn cotton warp and a 30 count single yarn cotton-wool blend weft. It is characterized by a faintly raised texture. By machine rubbing and kneading, and air tumbling, the yarn is loosened and finished with a soft and fluffy texture. It also has an appealing look with a sense of fall that cannot be created with cotton alone, but only with a wool blend.