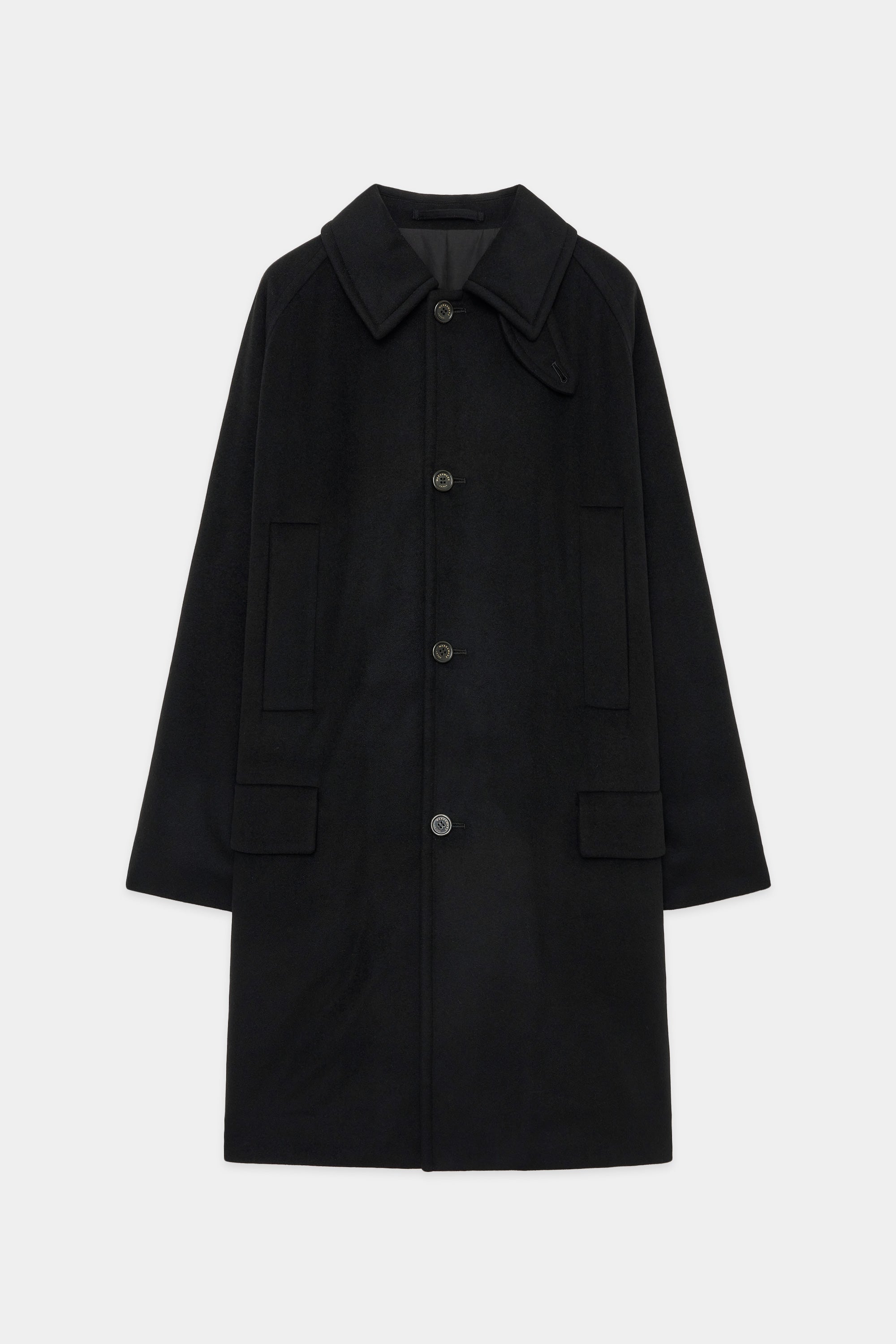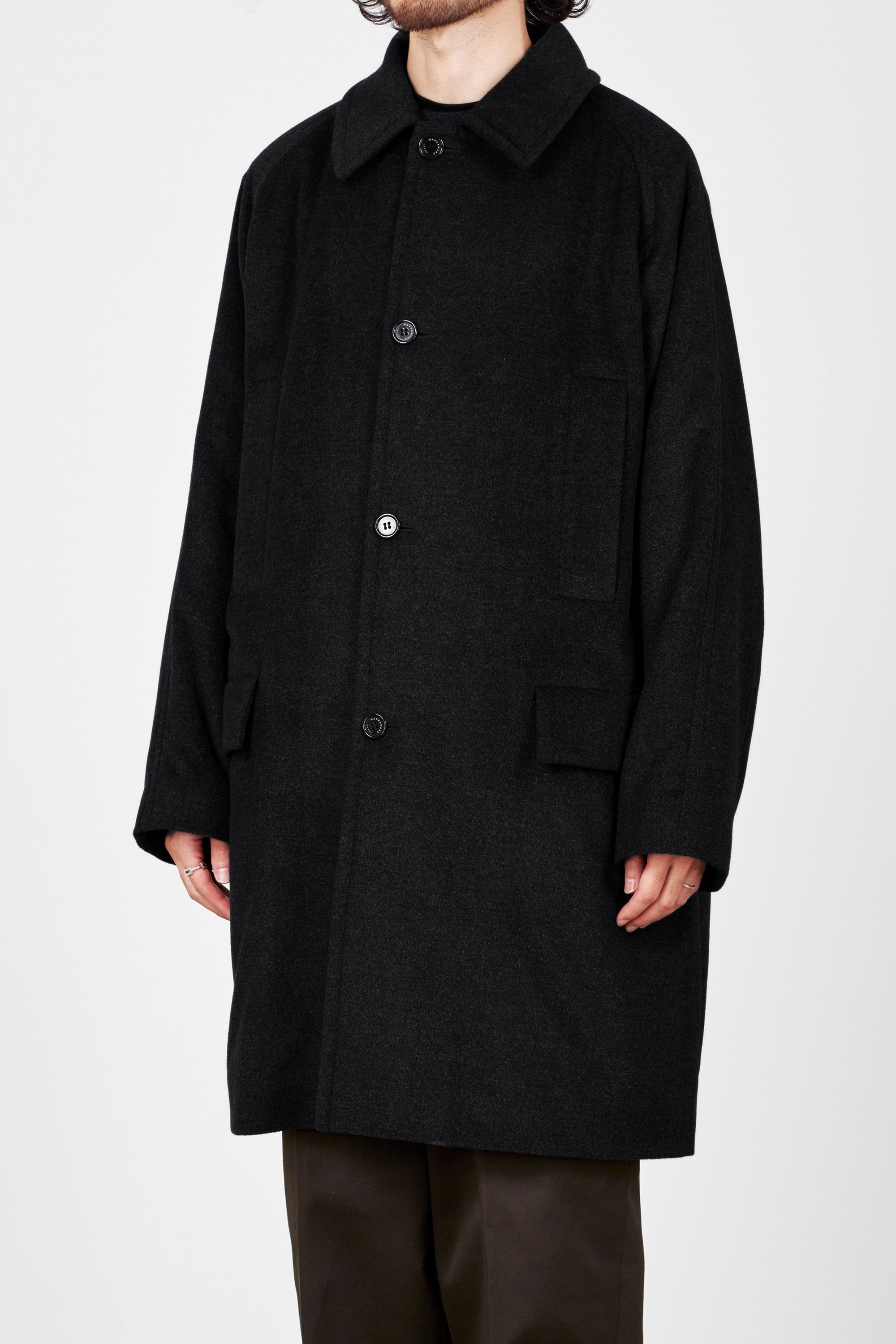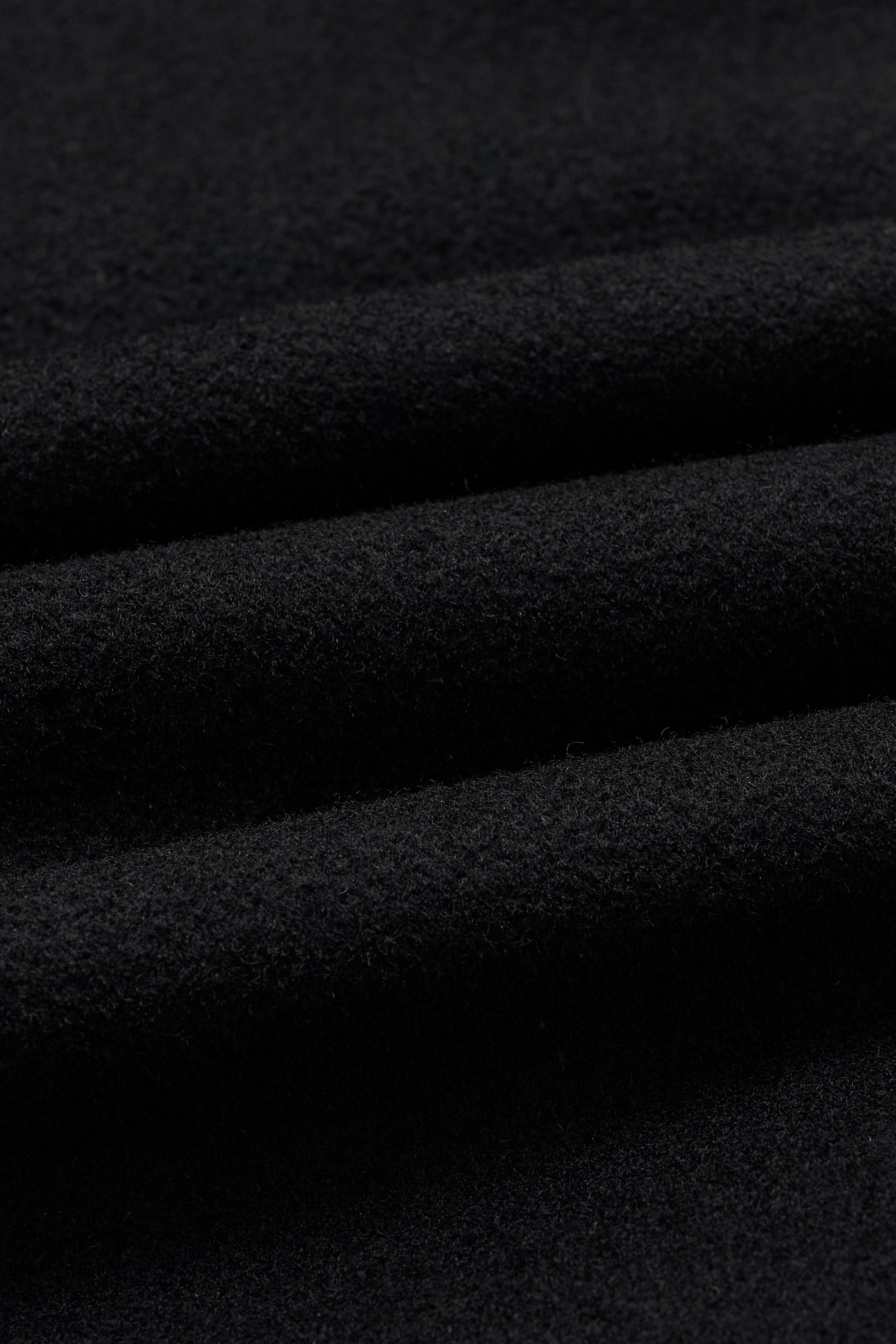 /
カシミヤ フランネル パッファー ラグラン マックコート, Black
Design
The "RAGLAN MAC COAT" is a MARKAWARE standard.
The collar has a pedestal collar for an elegant look, while the chin strap, hand warmers, and flap pockets add a subtly sporty element. While the overall impression is elegant, it is balanced so that it is easy to use in everyday life.
The sleeves have a specification called "three-piece sleeves," and the sleeves draw a natural and beautiful line according to the width of the wearer's shoulders. The width of the body is only slightly roomy, and the silhouette falls straight down without widening at the hem. Both tall and short people can enjoy the vertical I-line.
Recommended Comments
Cashmere adds warmth and exuberance to winter wear. The "RAGLAN MAC COAT" is made of such a fabric, and its elegant yet easy-to-wear design makes it an attractive piece for everyday wear. The simple but functional details stand out. The item is not overly beautiful, making it easy to wear casually as well.
This versatile coat is useful not only for everyday wear, but also for special occasions such as restaurants and parties. It is an item you should have as a staple in your winter wardrobe.
Product Number/Product Name
Product No.:A22D-01CO01C
Product name:CASHMERE FLANNEL PUFFER RAGLAN MAC COAT
100% CASHMERE
Outer fabric is 100% cashmere flannel. The outer fabric is 100% cashmere flannel, produced in Japan by a woolen textile manufacturer with a long history of producing high quality fabrics. It is characterized by its fine-grained, glossy, elegant appearance and the smooth feel of cashmere. It is padded for warmth so that it can be worn even in the middle of winter, and at the same time, it has a soft and bulky look.