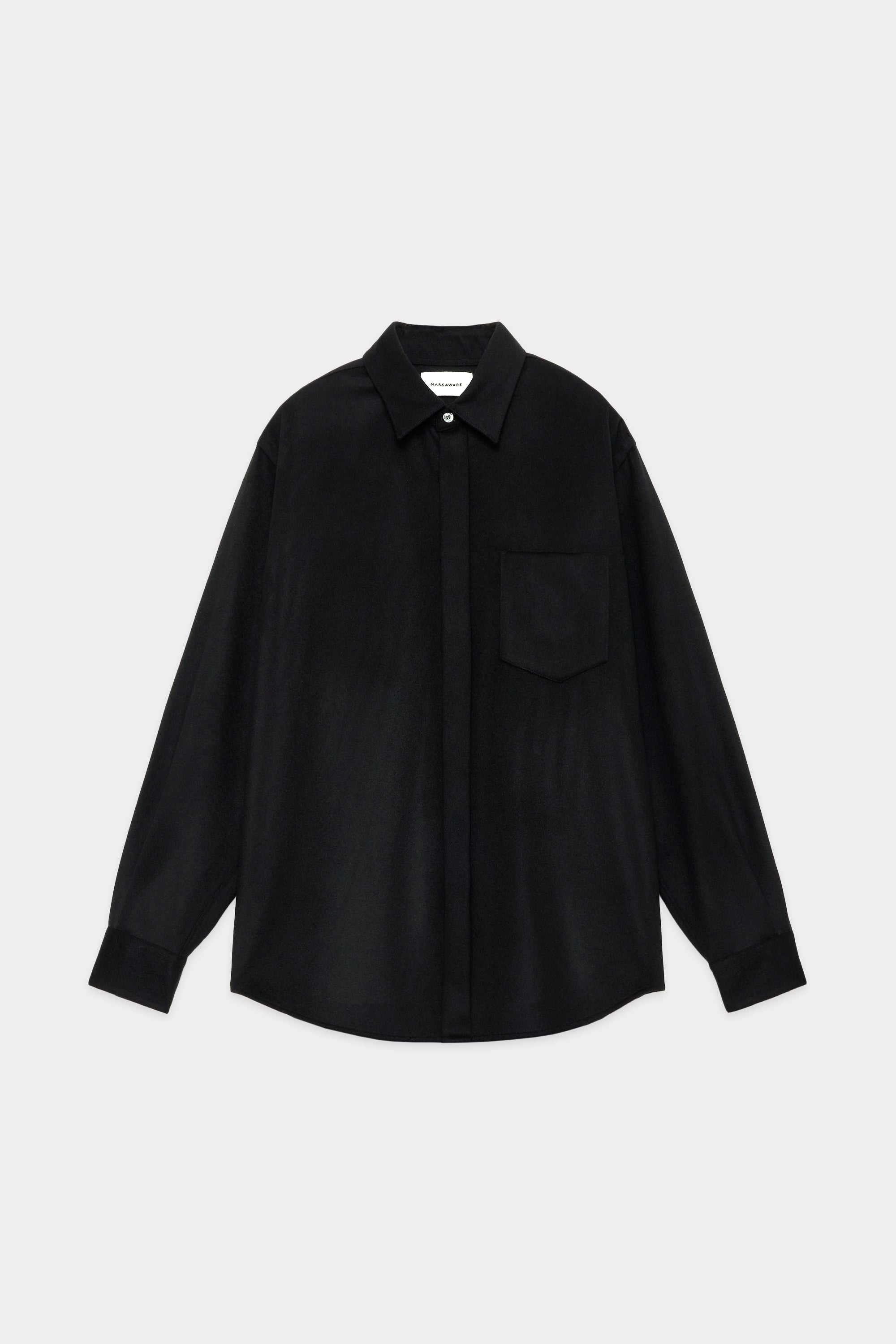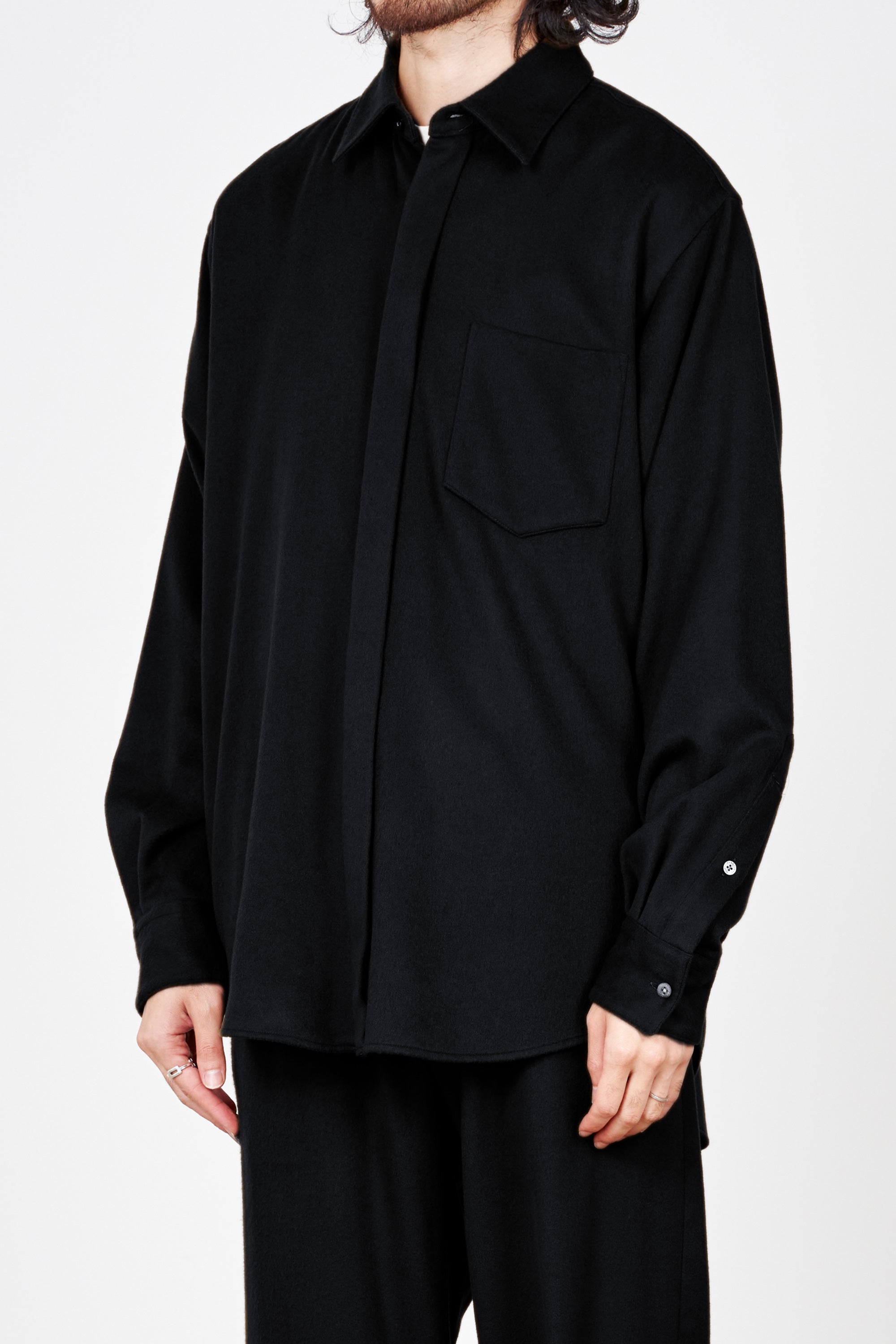 /
カシミヤ フランネル フライフロント シャツ, Black
Design
The "FLY FRONT SHIRT" takes advantage of the characteristics of this high-quality cashmere flannel fabric.
The front part is changed to a double-edged design using the folded back front to give a cleaner look.
The silhouette is neither too large nor too small, giving it an authentic shirt fit. However, the fabric with a sense of fall gives the shirt a calm and elegant appearance.
Recommended Comments
A luxurious and elegant cashmere shirt.
This is a formally tailored, yet de-fussy, ratio-winged shirt. While the design is crisp and prestigious, the texture of the fabric gives the silhouette a rounded, soft feel.
The luxurious yet relaxed silhouette and mood of this shirt make it easy to wear casually.
Product Number/Product Name
Product No.:A22C-18SH01C
Product name:CASHMERE FLANNEL FLY FRONT SHIRT
100% CASHMERE
The 100% cashmere flannel is a luxurious material with a weighty and thick texture that will not leave you feeling inadequate. It is produced at a wool fabric manufacturer with a long history in Japan to create a high quality fabric. It is characterized by its fine-grained, glossy, elegant appearance and the smooth feel of cashmere.