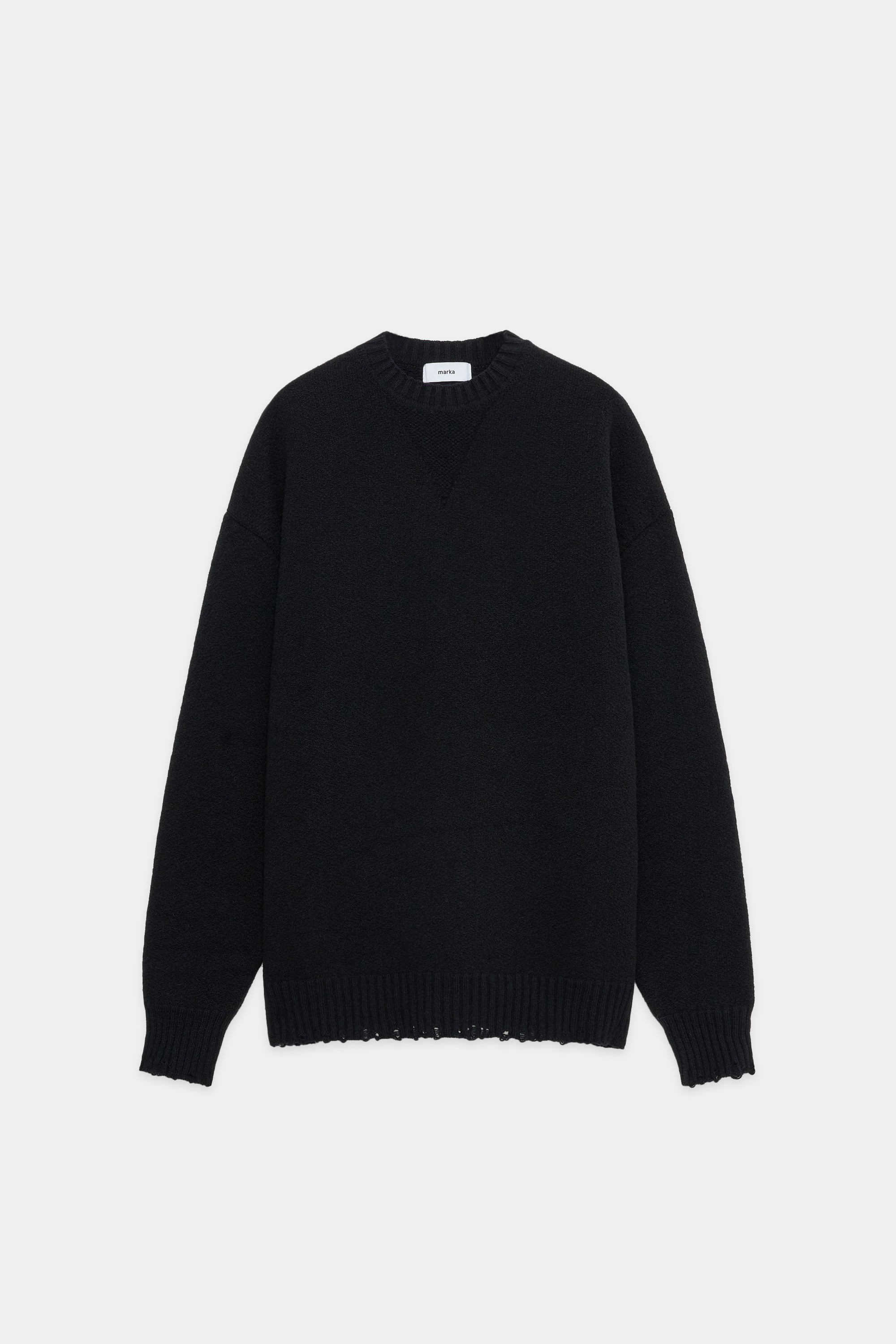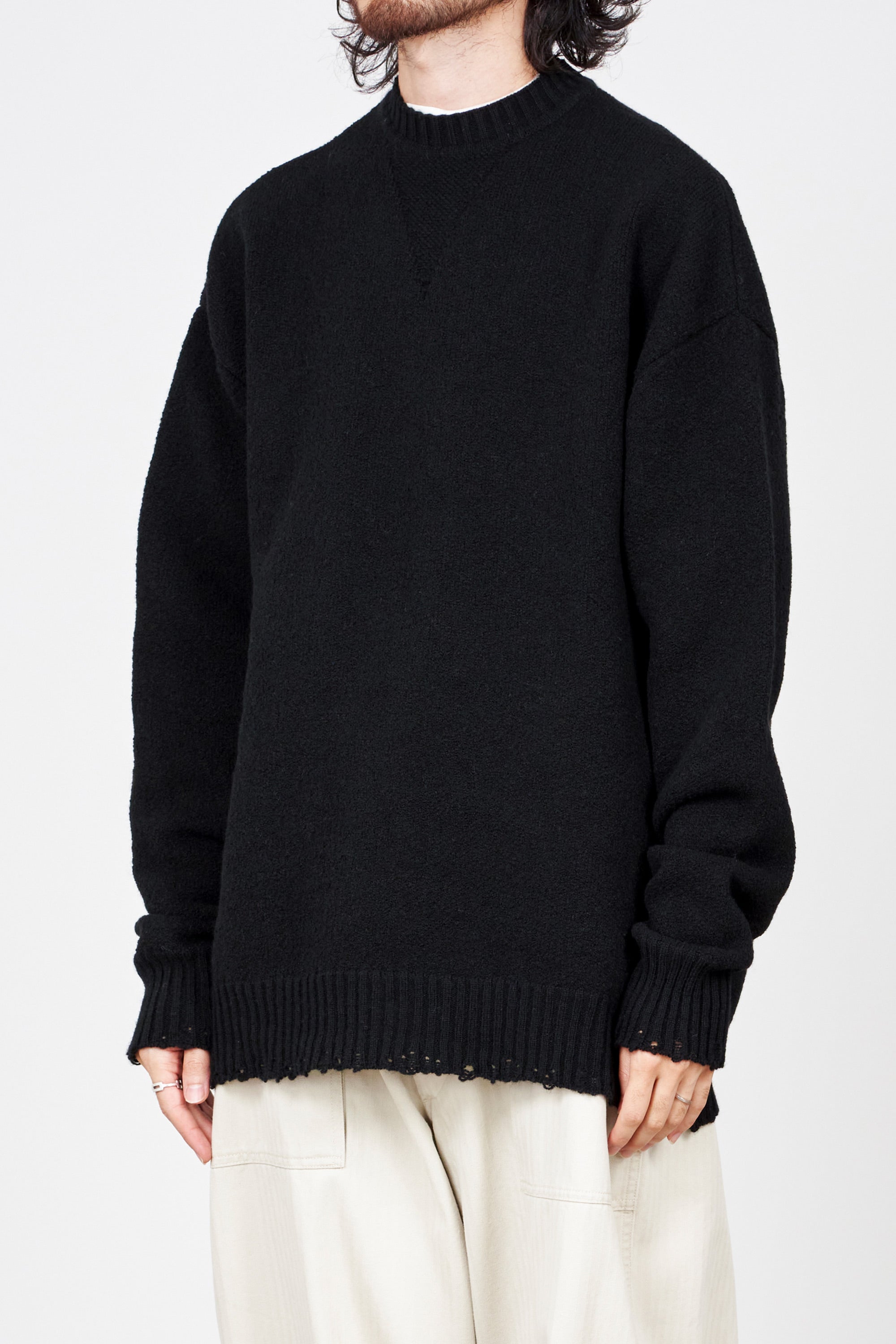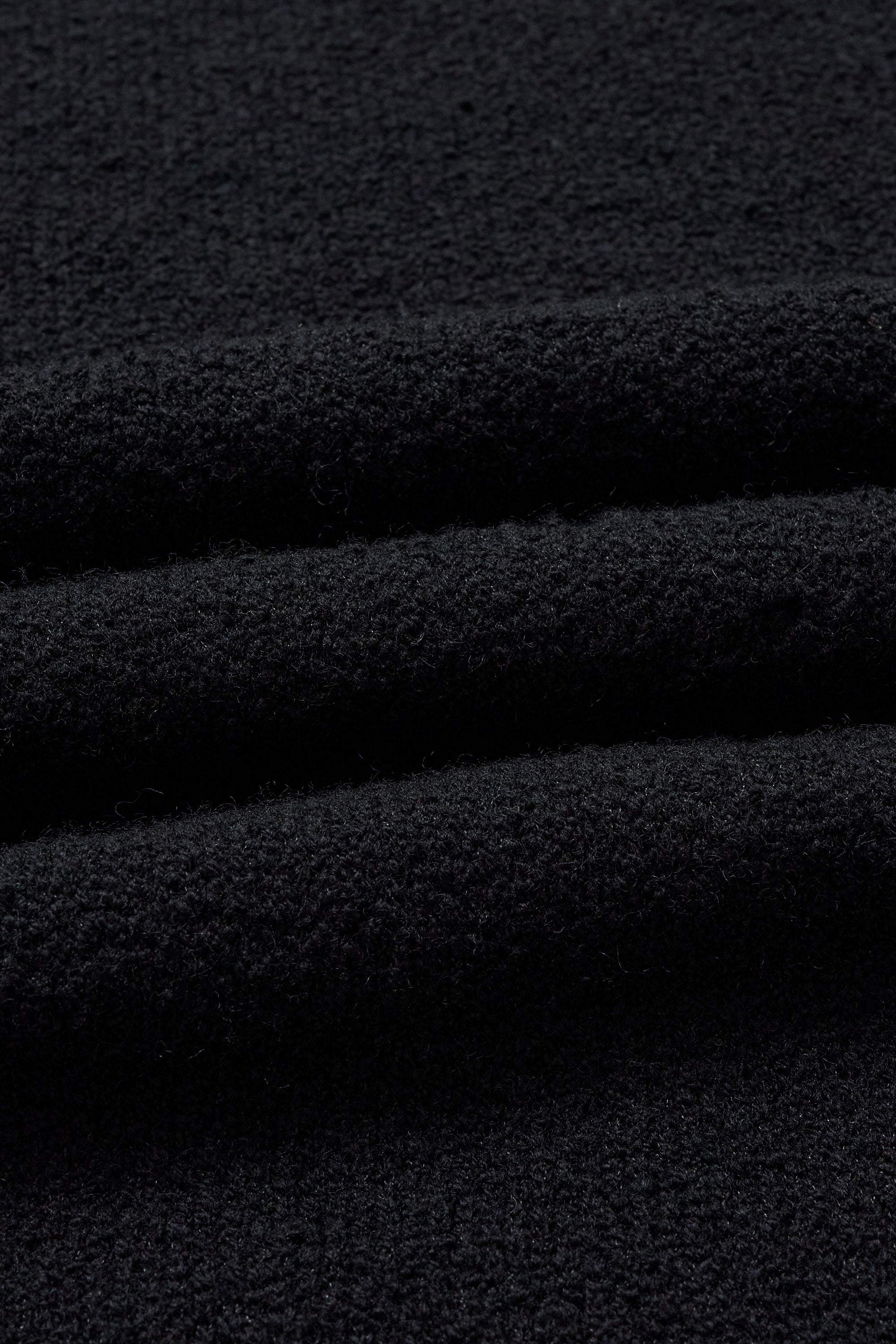 /
ブークレ ウール クルーネック ジャンパー 7G ニット, Black
Design
This is a knit dress in the form of a vintage crewneck sweatshirt. The V-shaped gusset at the neck is made of a jacquard weave with a different surface on the front and back, with only the gusset part lined up. The ribs at the neck, cuffs, and hem have a frayed appearance. The silhouette has a generous shoulder and body width.
Recommended Comments
This hybrid item combines the casualness of a sweatshirt with V-shaped gussets and the elegance of a knit. Recommended for those who feel that a simple knit is not enough. The V-shaped gusset expressed in the knitted fabric and the damage on the ribs are subtly accented, giving it a simple yet strong statement.
Furthermore, the expressive bouclé material brings warmth and texture to your cold-weather coordination. With its versatility that straddles the line between sport and elegance, it can be worn for a variety of occasions.
Product Number/Product Name
Product No.:M22D-10SW01C
Product name:BOUCLE WOOL CREW NECK JUMPER 7G
84% WOOL 16% COTTON
This knitwear is made of ring-shaped wool boucle yarn and straight cotton yarn. The fabric has a spongy texture with plenty of air and the bouclé yarns give the fabric a soft and fluffy three-dimensional feel. By knitting in jacquard, the characteristics of the yarns are brought out to create a knit with a rich expression.