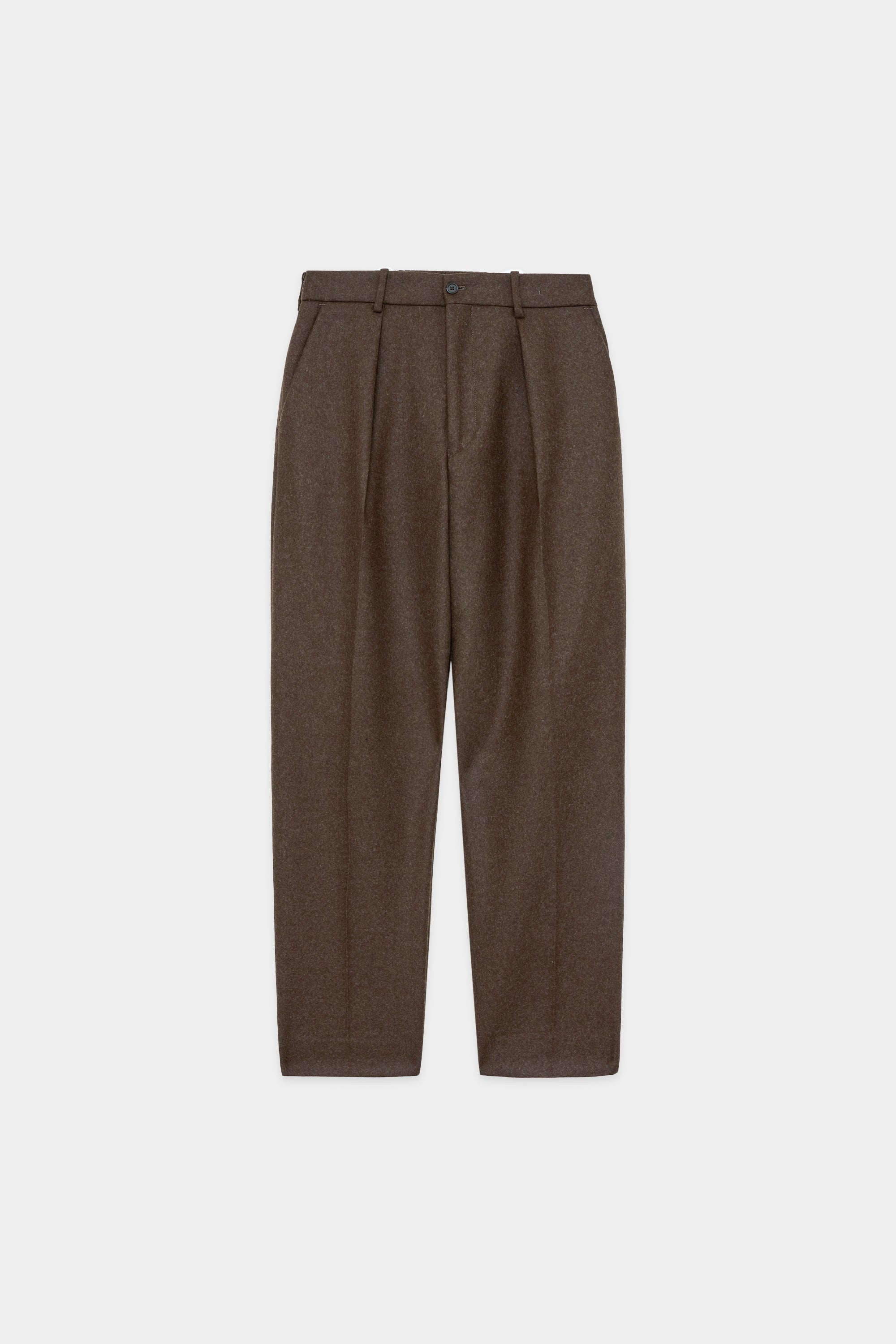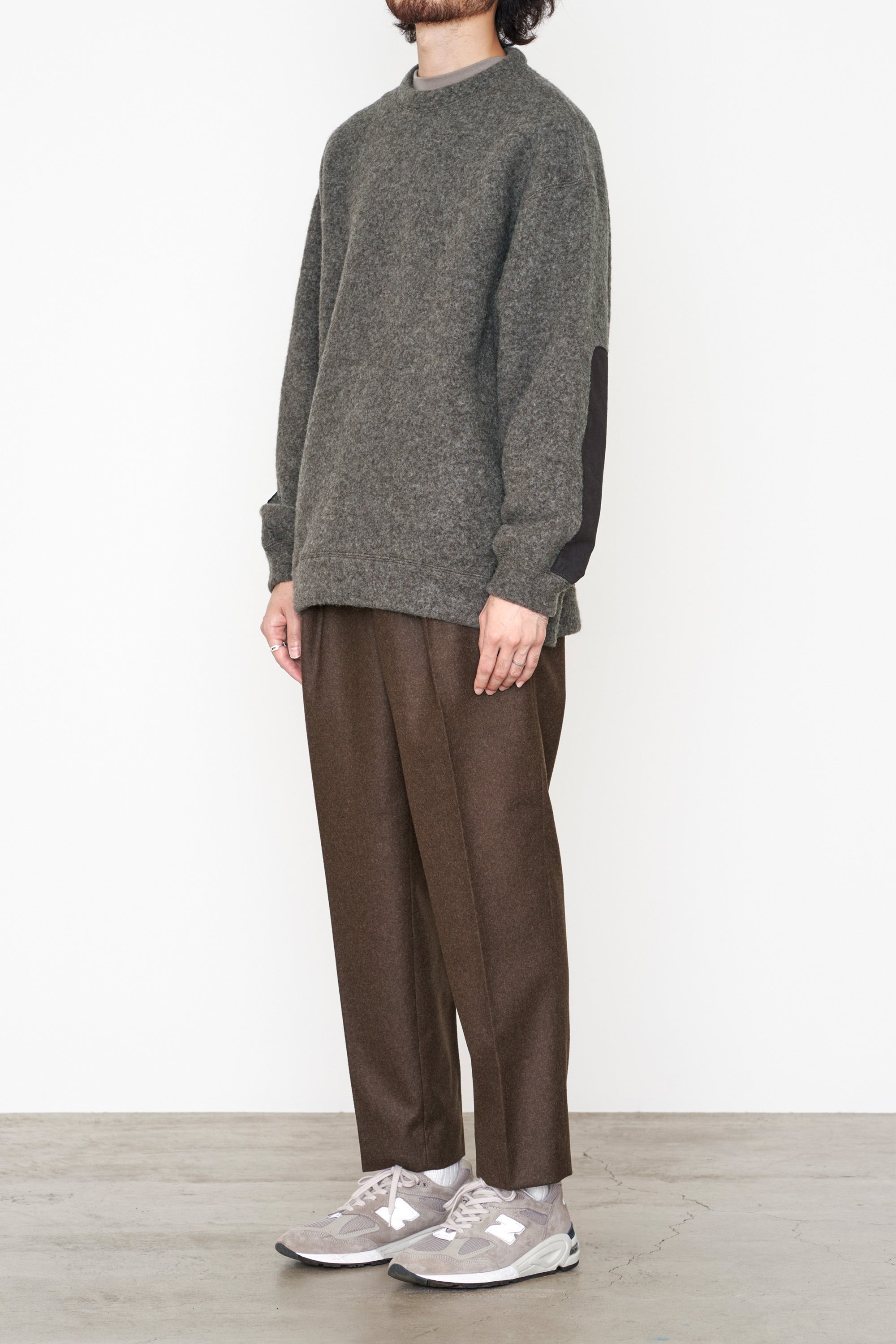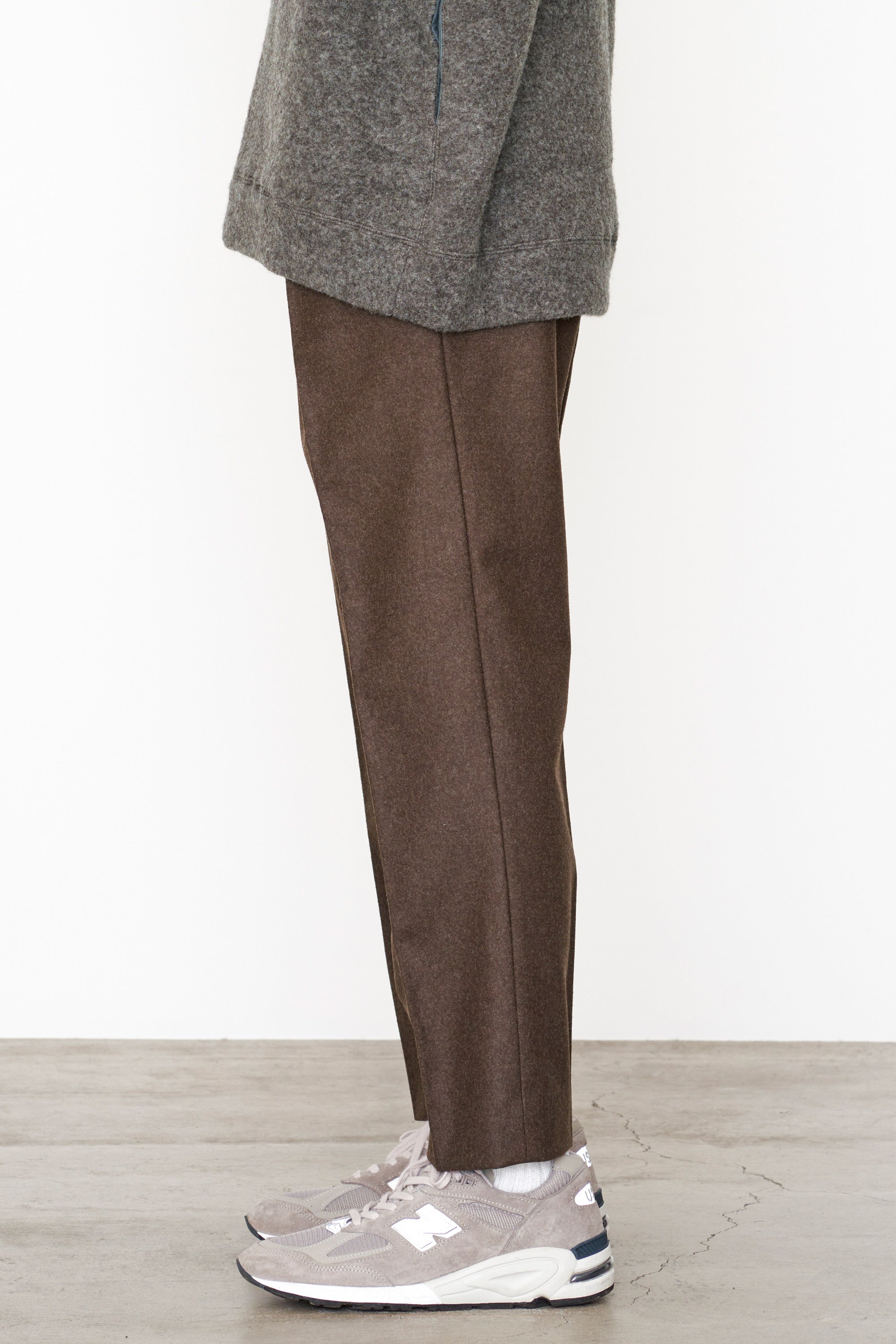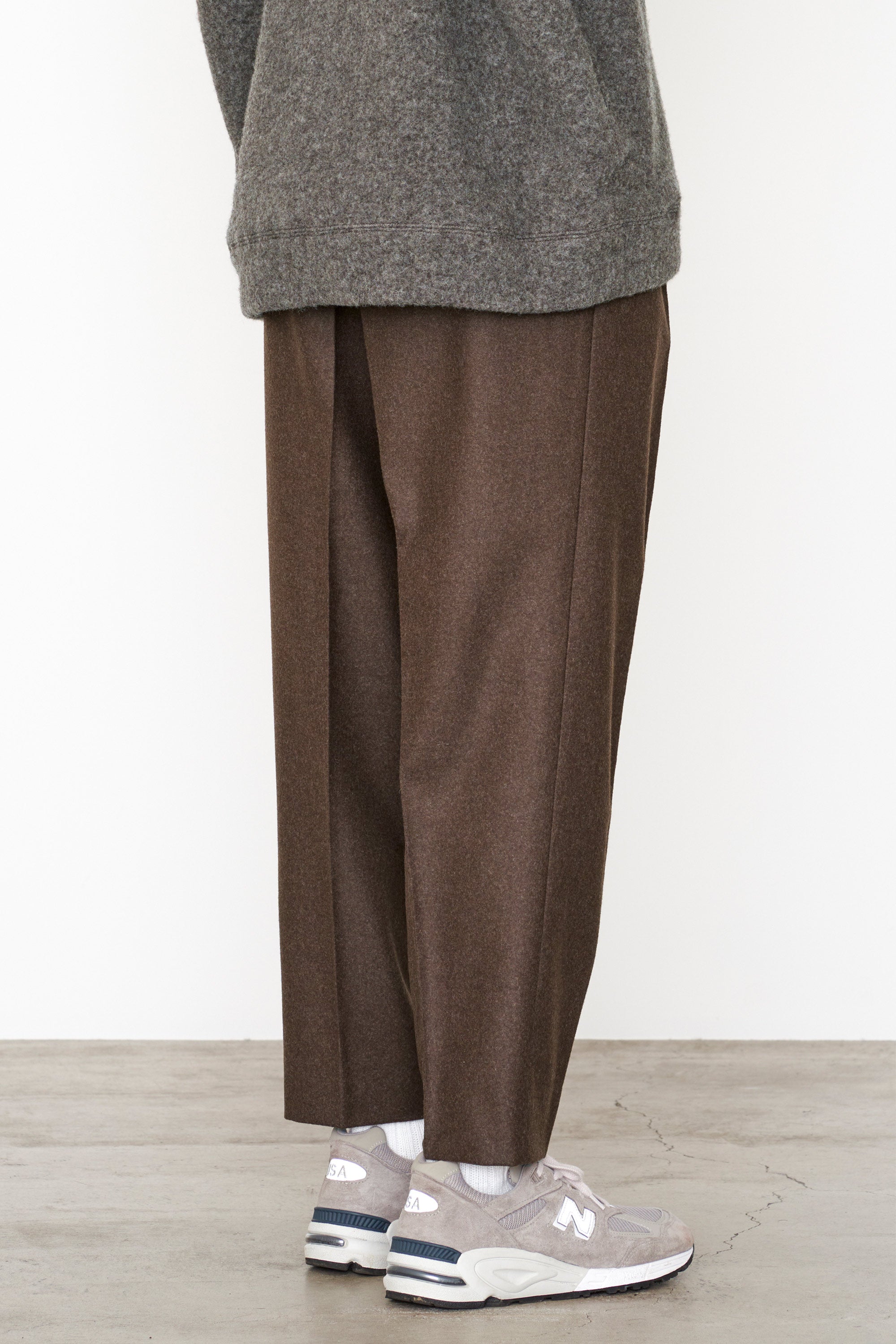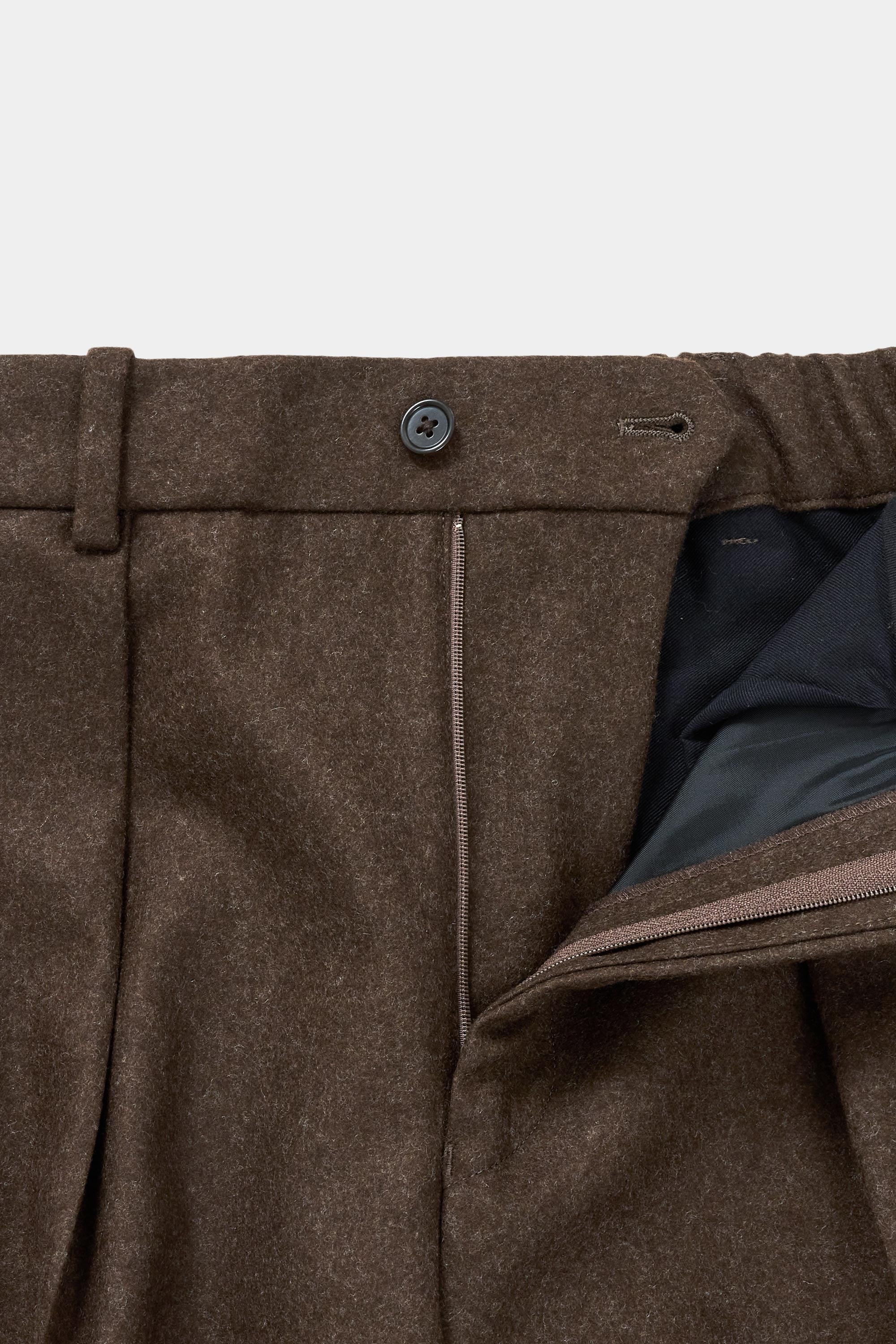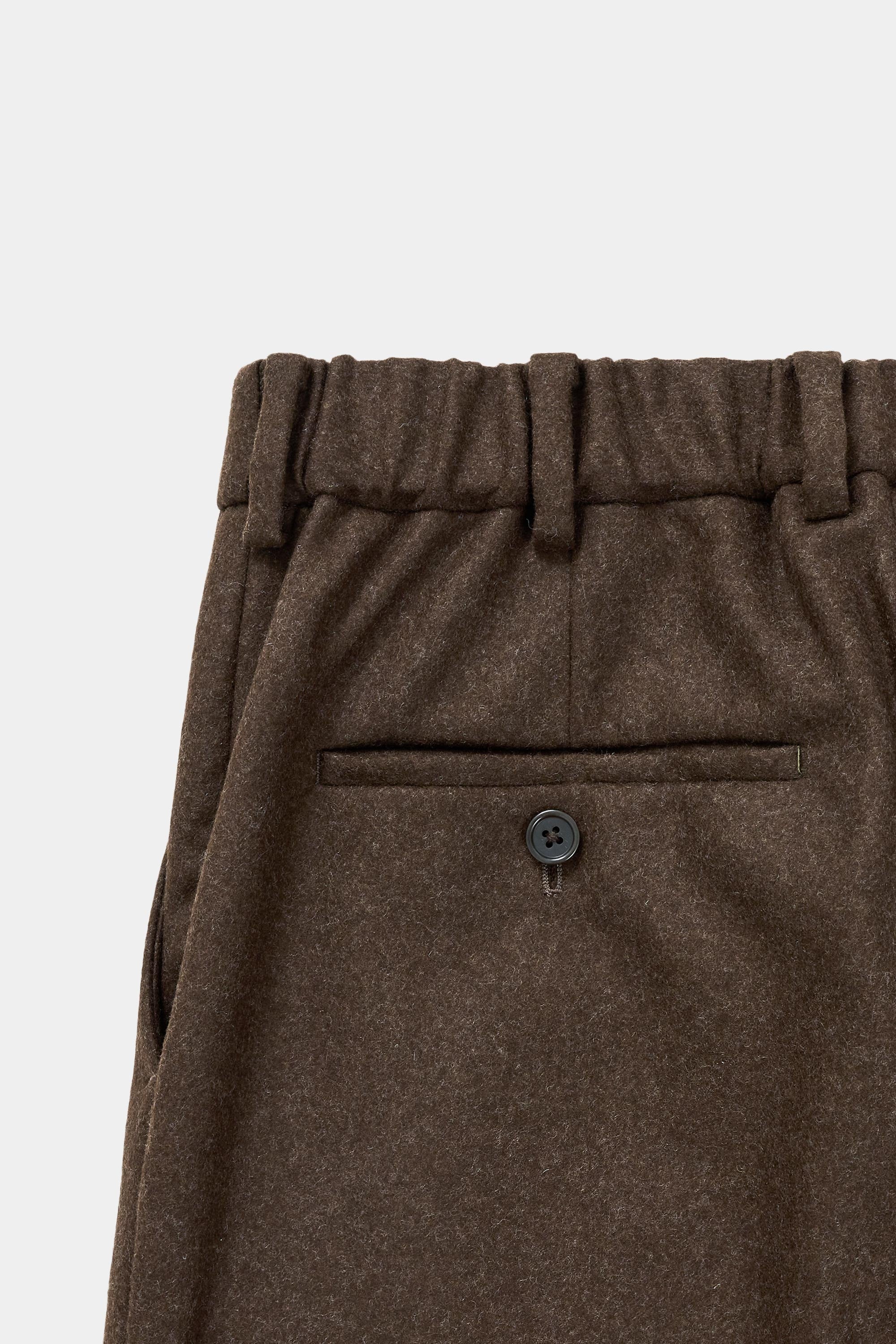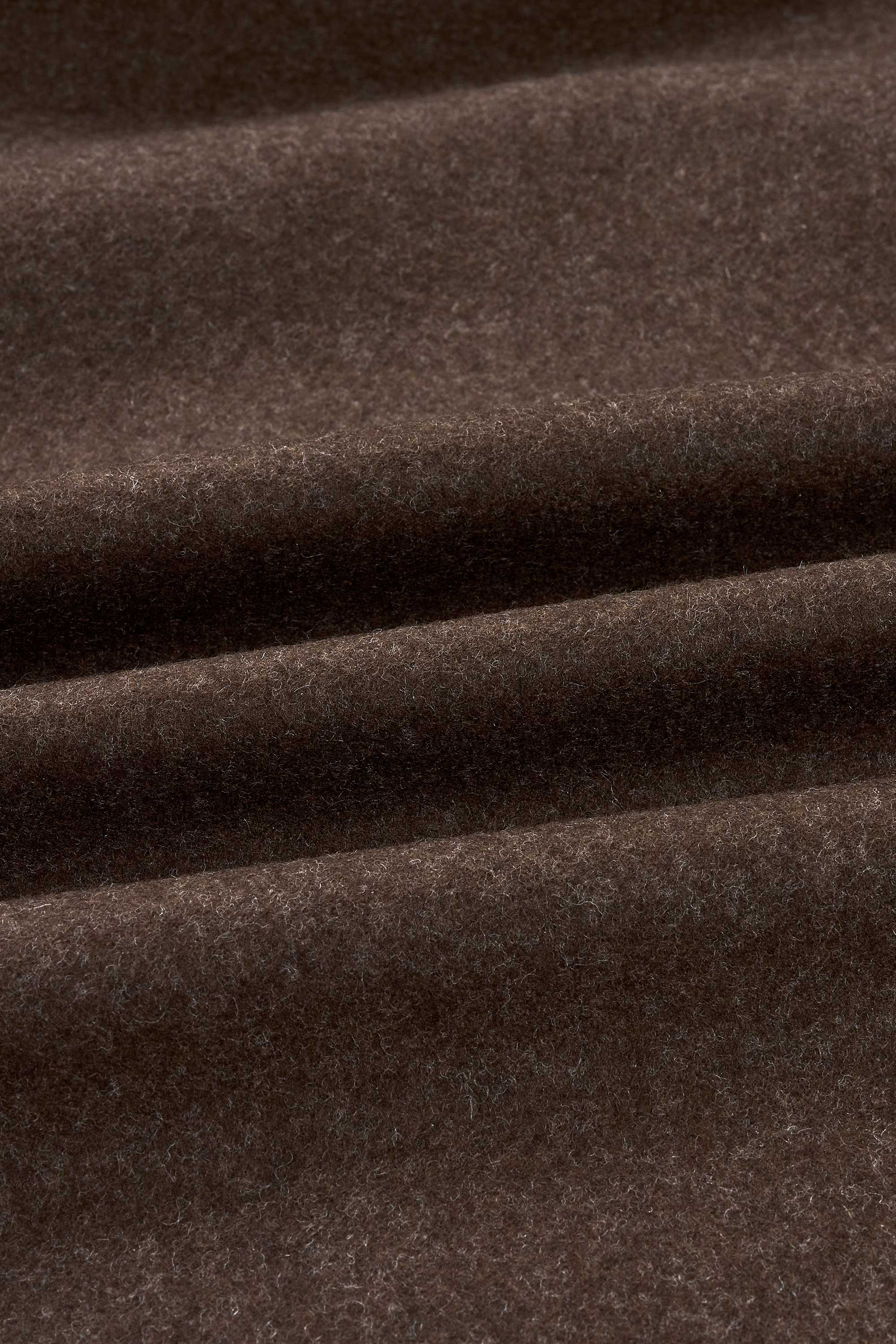 /
Black Wool 2/48 "Japan" Flannel Pleated Front Pegtop, Natural Brown
Design
Our brand's staple Pegtop Trousers, which beautifully taper down to the hems from a spacious waist created by a deep tuck. With carefully designed and clean hemming around the ankle, a pair can easily be worn to match with various styles of shoe and are easy to incorporate into a wide variety of outfits with its easily styleable silhouette . The back of the waist is also fitted with elastic, giving them a feeling of comfort and allowing relaxed wearing without a belt.
Recommended Comments
These trousers have a silhouette that tapers nicely from a roomy waist with deep tucks to the hem. They are characterized by the fullness of the flannel fabric and the raised texture with a beautiful sheen, making them a perfect item for the winter season when the temperature drops dramatically. The silhouette can be worn with any top or outerwear, so you can enjoy coordinating with a variety of outfits.
100% WOOL
This flannel is made from black merino, which is the finest of the rare colored merinos at 21.5 microns. The sheep looks completely black, but the wool is dark brown when shorn. The combed wool #48 twisted yarn made from this undyed wool is woven on a "shuttle loom" in Ichinomiya City, Aichi Prefecture, and then finished with natural water at a factory in Ogaki City, Gifu Prefecture, which has been in operation since the Meiji Era. It is a wonderful fabric with rich natural colors and a well-defined fabric grain.