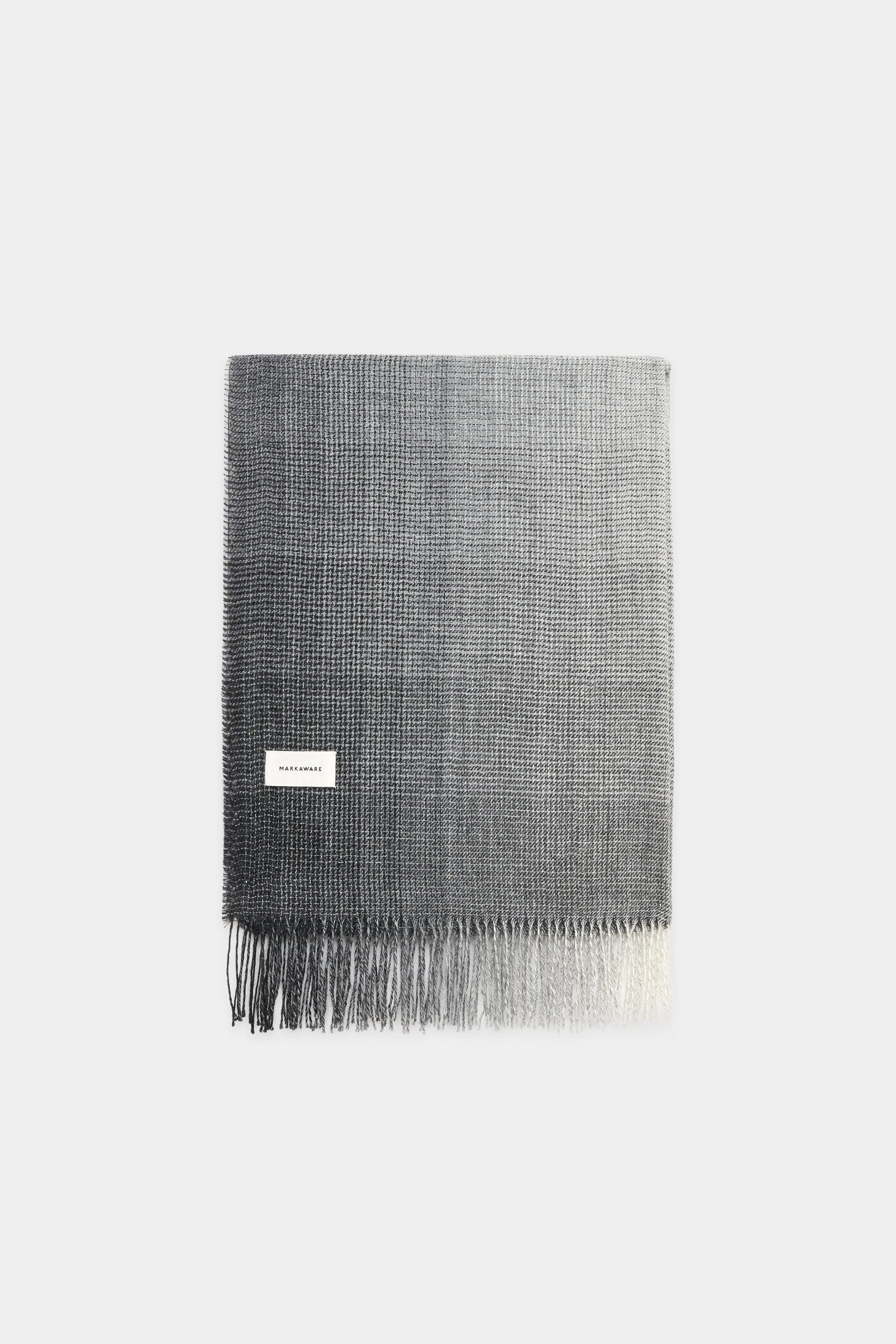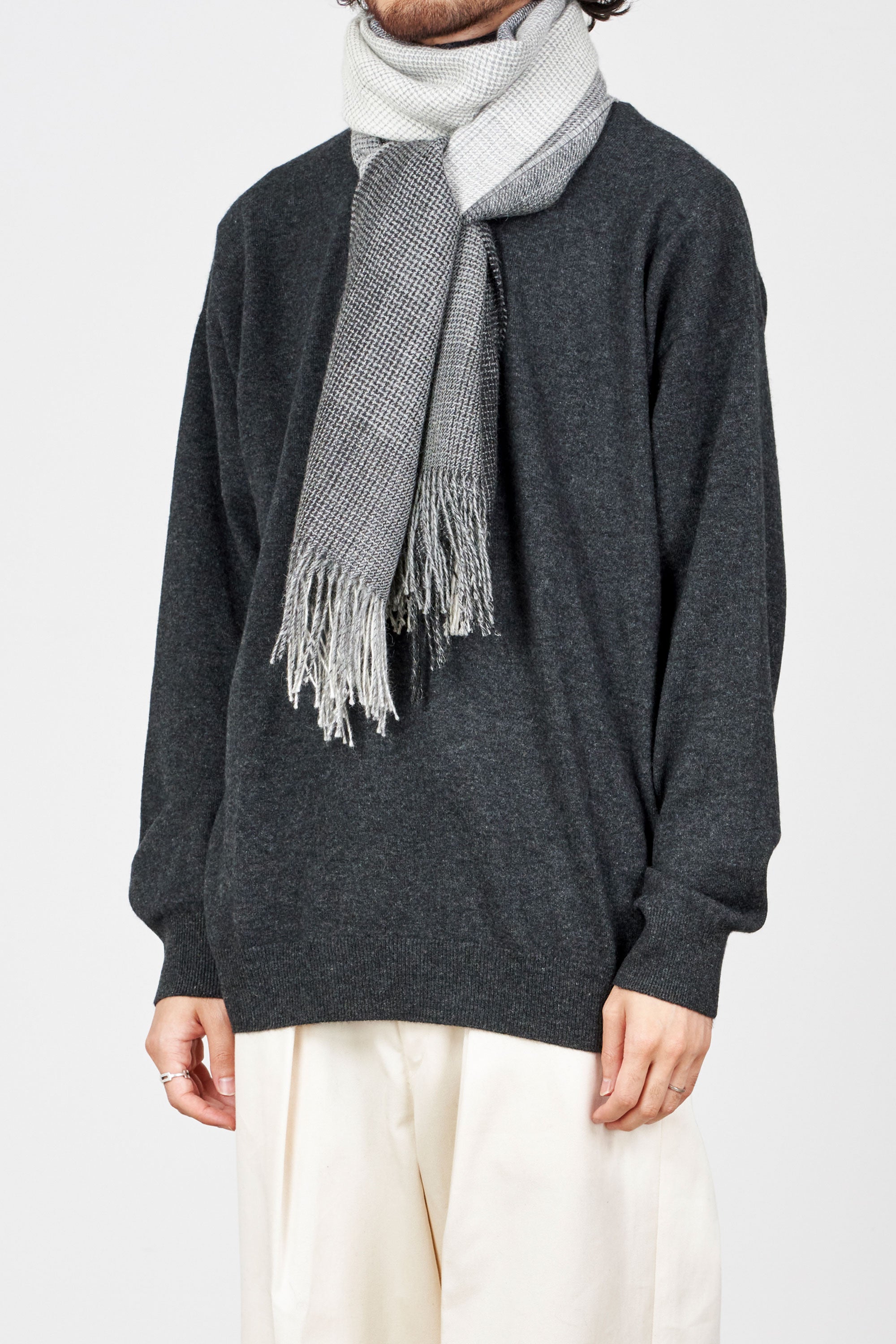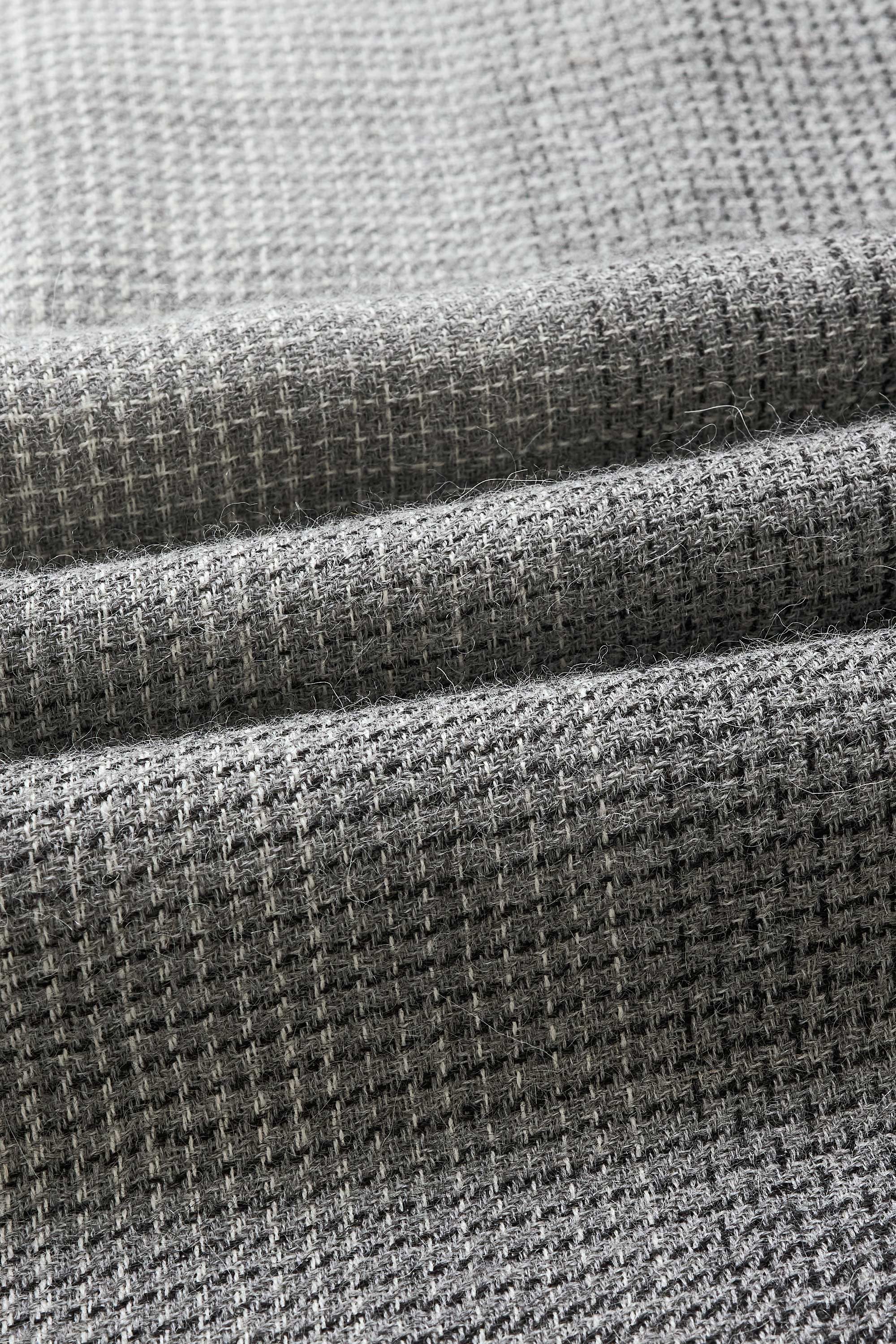 /
ベビー アルパカ スカーフ, Gray Dobby
Design
This scarf is woven with baby alpaca. The woven pattern is expressed in gradations.
Alpaca hair is difficult to handle, and local factories that know this material inside out are better able to produce high quality products. This item is also made in Peru, from spinning to production, and the finish is of the highest quality. The fabric is carefully woven while taking advantage of the soft and light baby alpaca characteristics, and has a beautiful expression that warms and brightens up your neck.
Recommended Comments
The gradation of the weave pattern and color scheme of this scarf gives it a sophisticated mood, adding an essence of mode to your outfit just by draping it around your neck.
The moderate size creates just the right volume when wrapped around the neck. The fabric, which is not too thick, creates a beautiful drape and adds color and warmth while enhancing the presence of the coat, the star of your winter outfit.
When you take off your coat, you can throw it over your shoulders as a shawl or use it as a lap blanket in restaurants and cafes to warm your legs and feet. Enjoy the smooth feel of alpaca.
Product Number/Product Name

Product No.A22D-07AC02C
Product name:BABY ALPACA ALPACA SCALF
100% ALPACA
Alpaca has a wide scale (cuticle) and long fibers, which gives it a soft touch with less prickling. Baby alpaca, with its fine hair of 21 to 23㎛, is exceptionally smooth. Baby" is not a reference to the age of the alpaca, but rather a grade based on the fineness of the fiber. Baby alpaca is made by manually sorting alpaca shears and collecting only the finest hairs. Baby alpaca is lightweight, warm, and more durable than wool. The subtle sheen of the fabric accentuates its high quality and, combined with its gentle touch and warmth, enriches the wearer's mood.