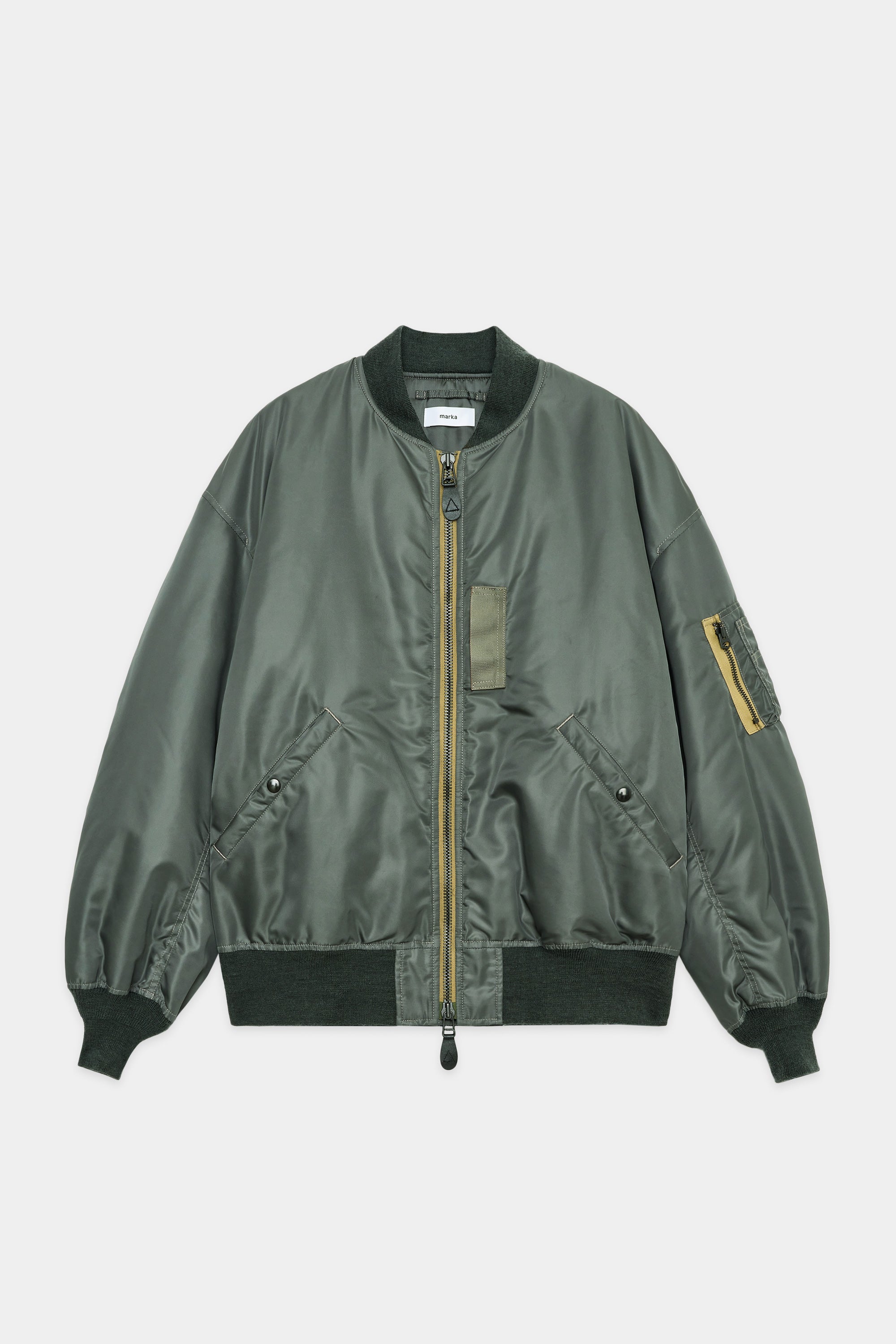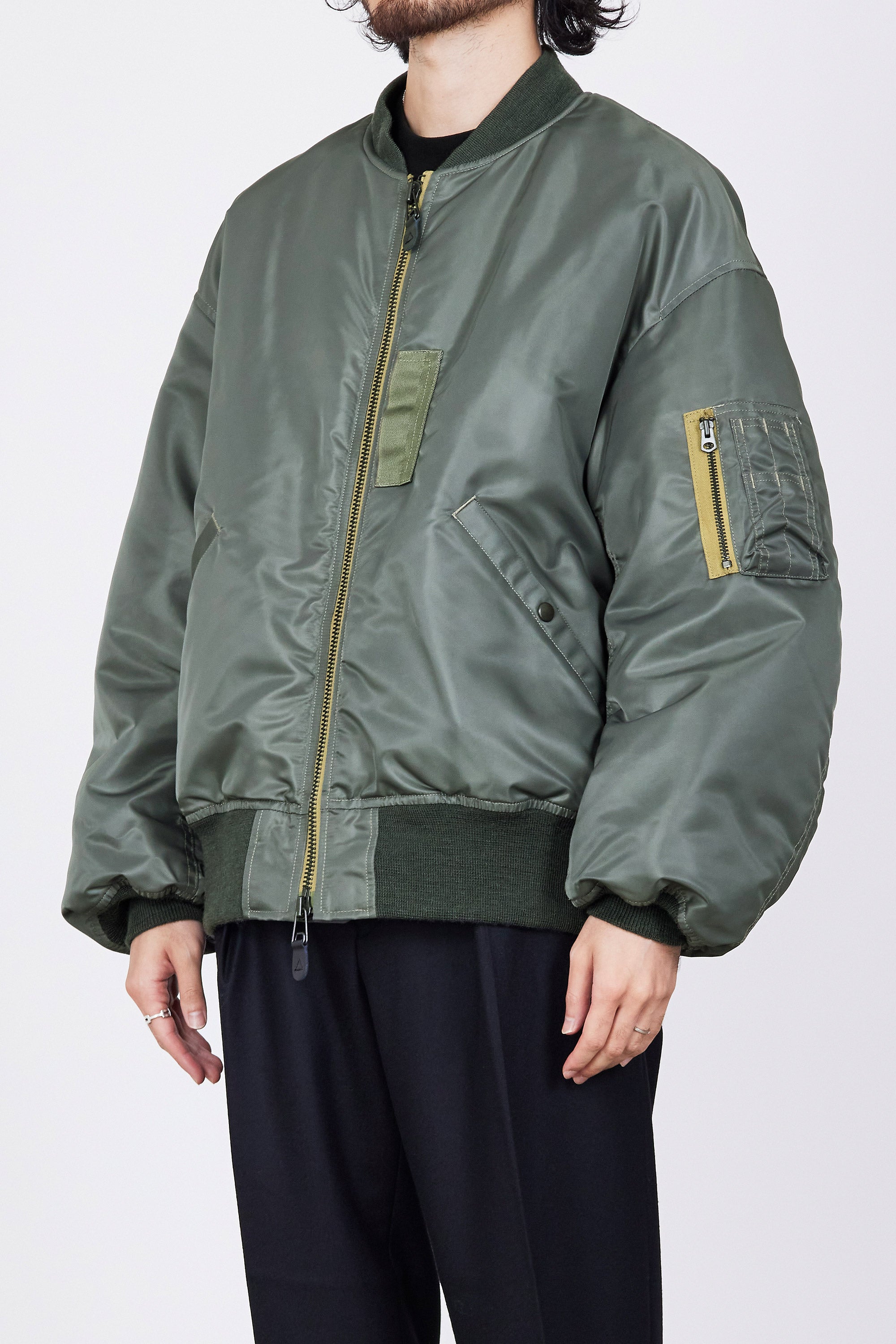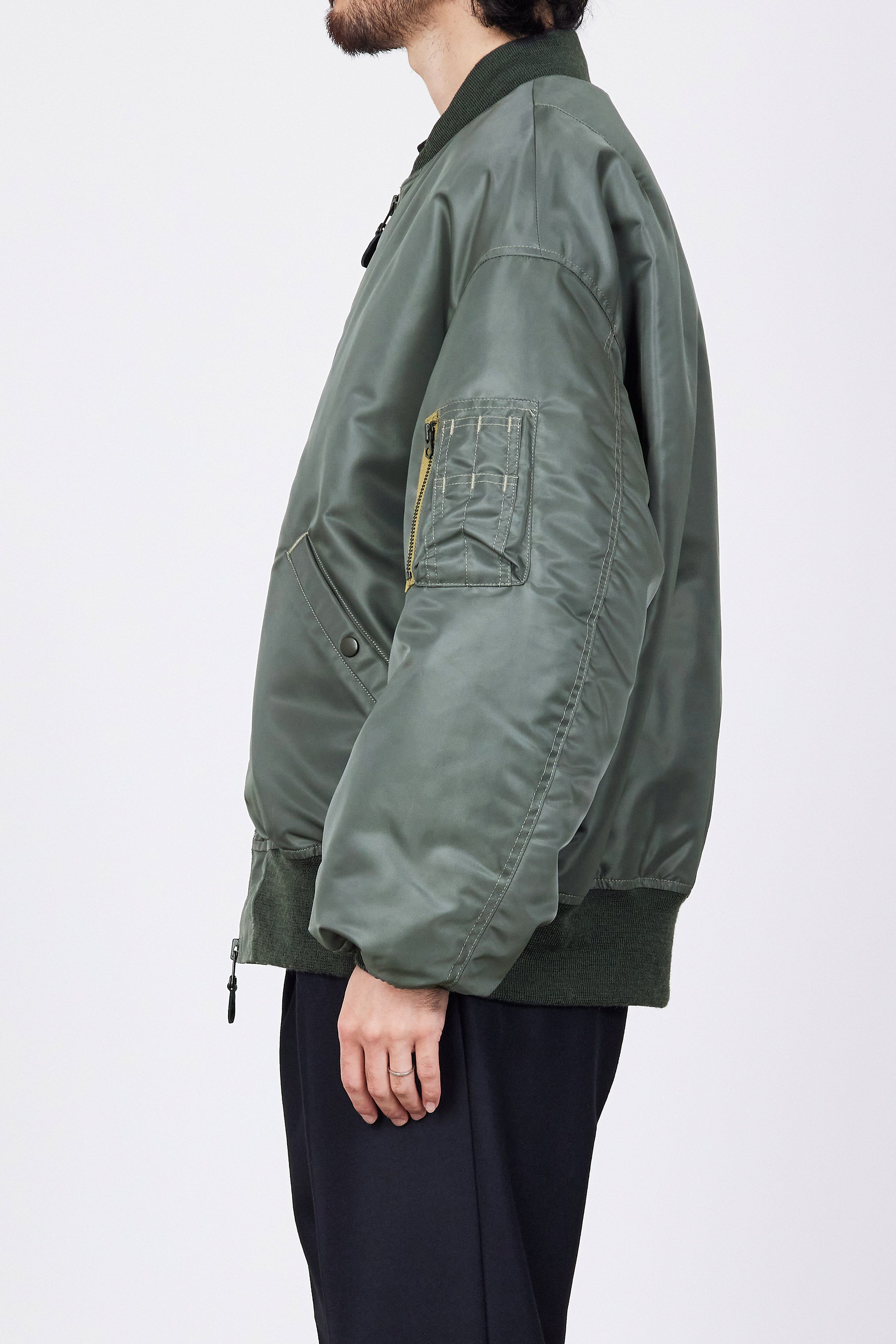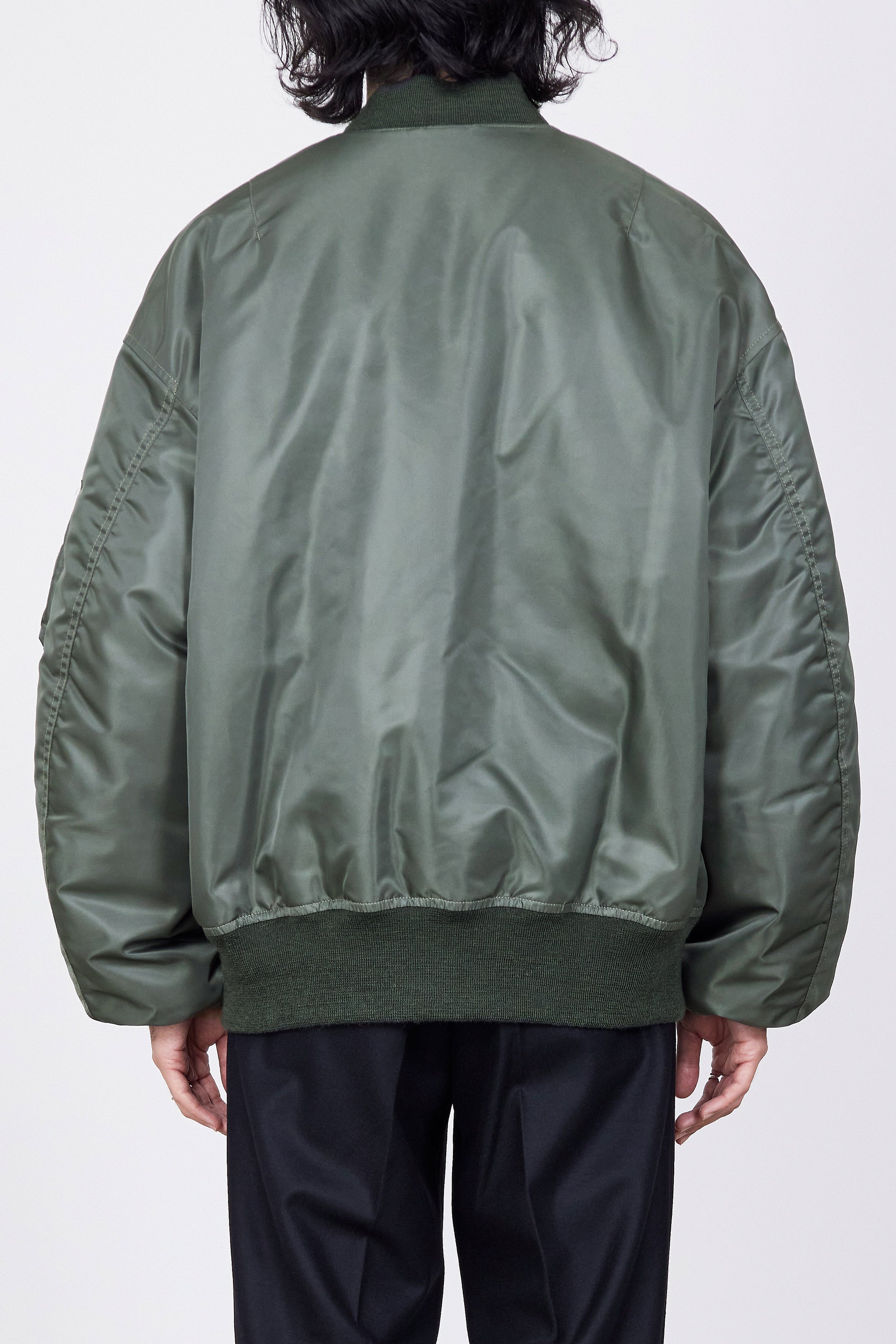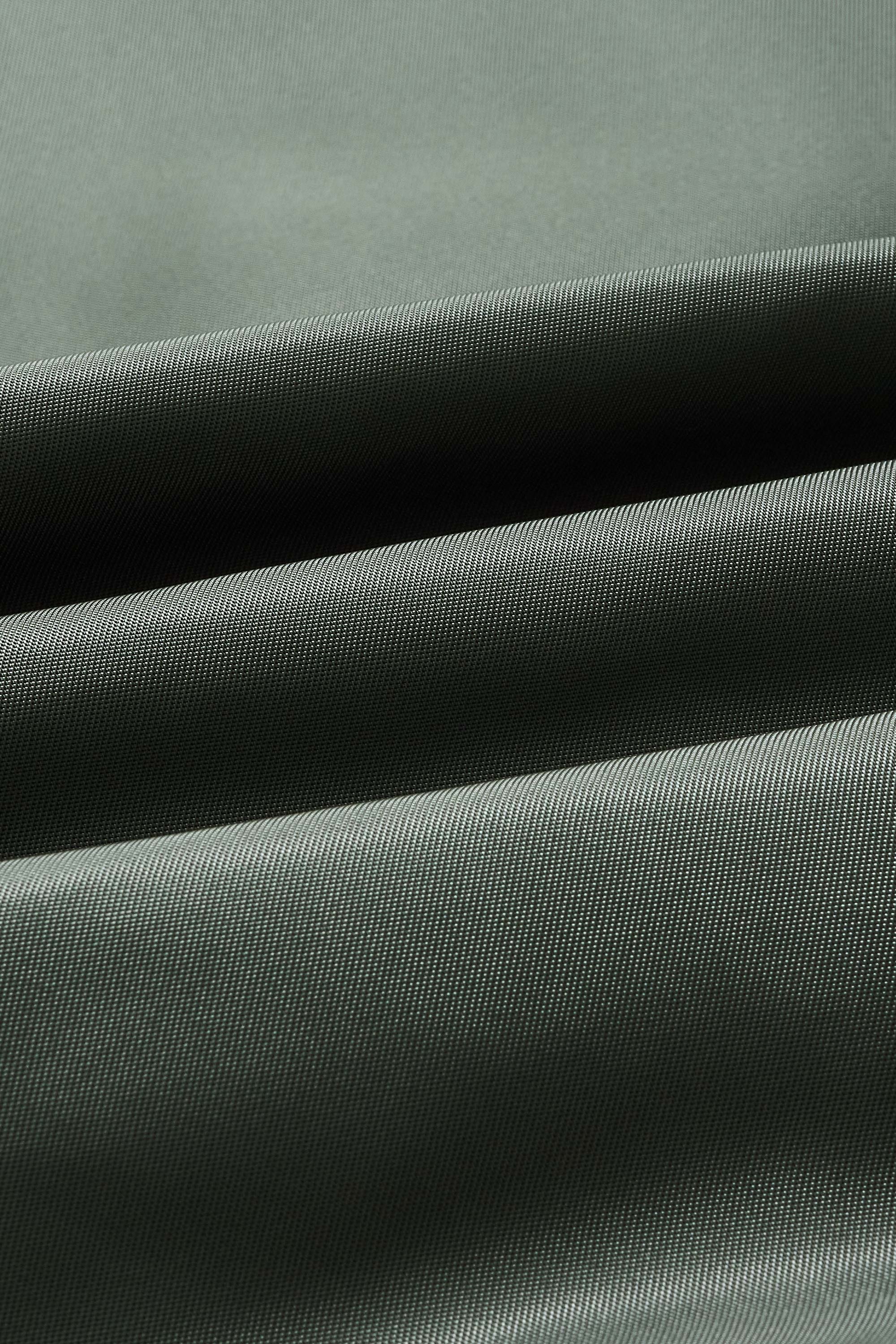 /
66 ナイロン ツイル MA-1, Sage Green1
Design
he MA-1 has been a popular item since the brand's early days.
With a focus on realistic expression, the fabric is made of 66 nylon twill, and of course, it has authentic specifications with special-order Oxygen tabs and other fine details.
In addition, the ribs on the collar, sleeves, and hem are made from wool ribs made from yarn and knitted in Kiryu City, Gunma Prefecture. The warmth and high quality finish are appealing.
The silhouette is oversized with a generous shoulder and body width.
Recommended Comments
The masculine MA-1 is an eternal staple item.
The appeal of this item is its realistic construction, which is made by researching fabrics, parts, details, etc., and making it close to the original. Therefore, its greatest merit is that it can be worn for a long time, year after year. One of the joys of wearing marka's MA-1 is that you can feel the item's growth, just as its taste deepens as it ages.
Items made of the same nylon material as vintage ones have an original style and give your coordination a powerful look. Once you put on the sleeves, you will not be able to wear any other MA-1.
Product Number/Product Name
Product No.: M22C-12BL01C
Product name:66NYLON TWILL MA-1
100% NYLON
66 nylon twill woven with nylon yarn developed by DuPont in the USA in 1935. The same material as used in vintage flight jackets is used to create a realistic look and feel that no other material can match. It is softer and has a silky texture than ordinary nylon fabrics made in Japan. It exudes a sense of authenticity that only this fabric can produce.
For the padding, we use PrimaLoft's "Silver Insulation," which has just the right balance of lightness and thickness.