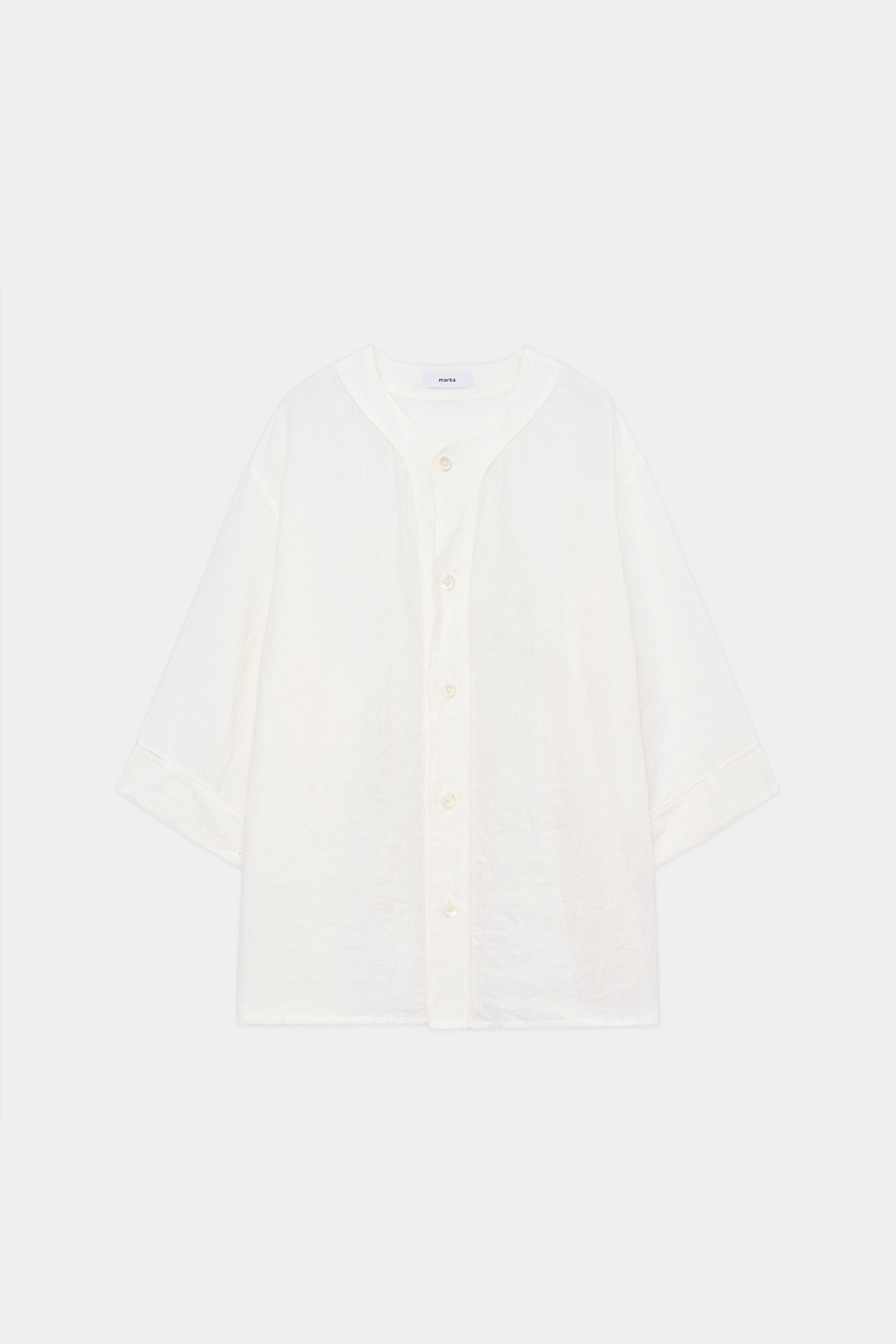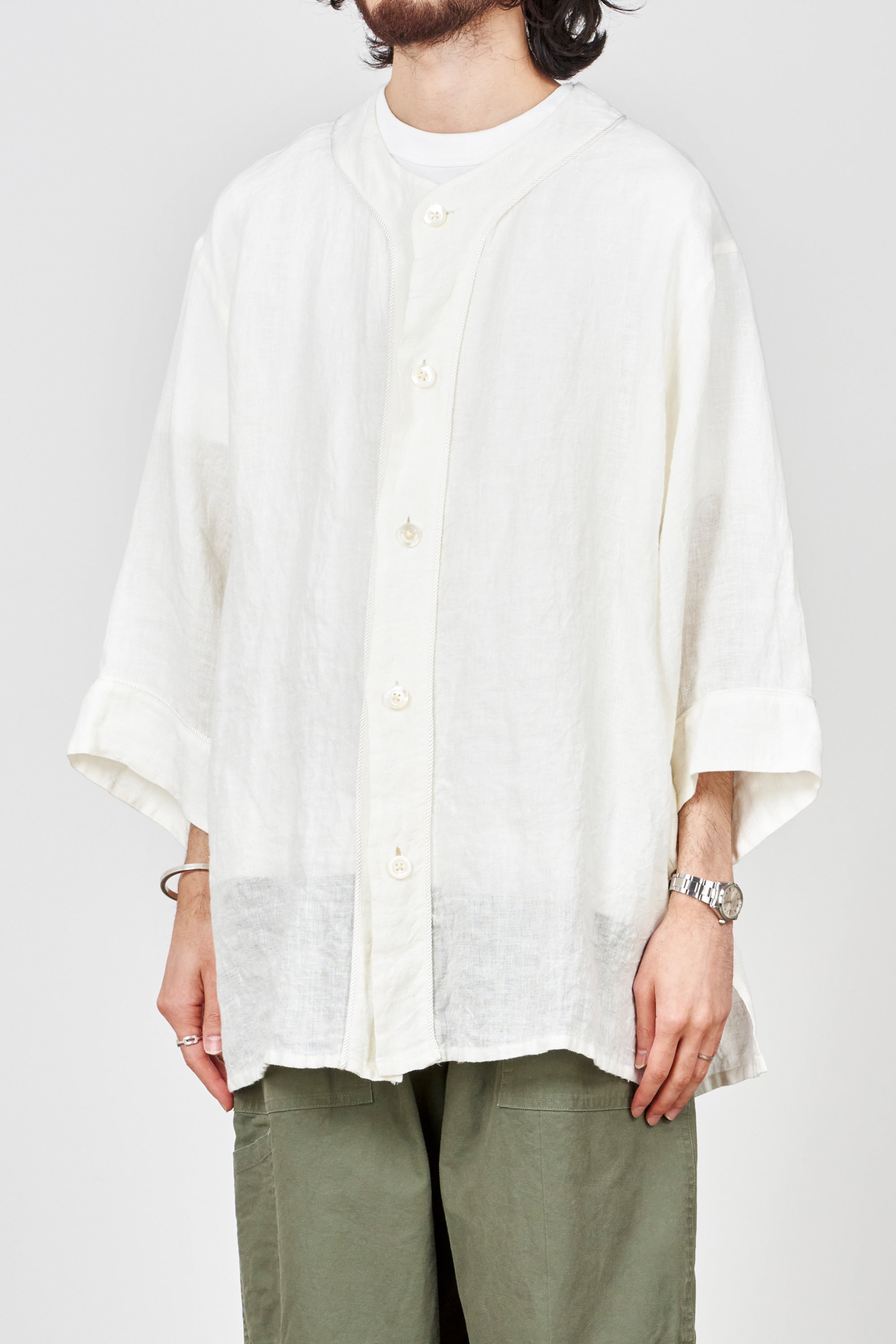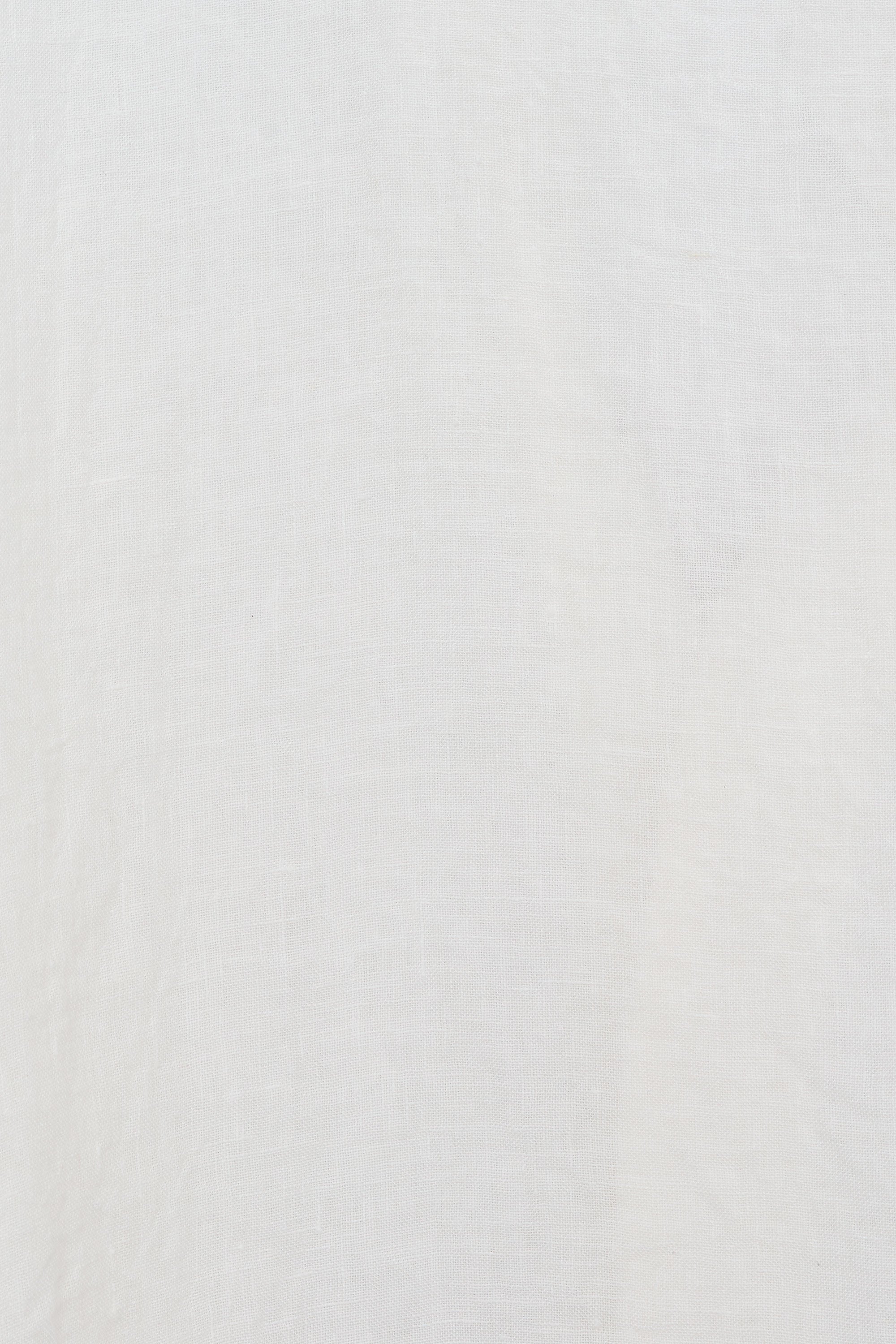 /
60/- ORGANIC LINEN BASE BALL SHIRT, White
Design
This shirt is a cross between a baseball shirt and a Chinese jacket design.
While retaining the details of the baseball shirt, the length is lengthened and the hem is cut square. It has slits on the sides and sleeves arranged in seven sections, with a fit that allows it to be worn loosely over a T-shirt, and the cuffs are thick, designed to give the shirt a China jacket feel through its silhouette.
The sleeves and placket are accented with shiny cord piping.
Recommended comment
This item can be used as a woven item when a T-shirt is not enough. The cool linen woven fabric supports layered styles in the hot season. The cool and refreshing look gives a sense of the season to your outfits.
Another key point is the new combination of a baseball shirt and a China jacket. While adding freshness to your outfits, the design is based on vintage clothing, so it blends easily with the clothes in your wardrobe.
We recommend wearing it over a T-shirt or tank top as an accent to your daily styling.
Item number: M23B-10SH01B
Item name: 60/- ORGANIC LINEN BASE BALL SHIRT
*The products in the images are samples. Specifications, processing and size may differ slightly from the actual product.
100% ORGANIC LINEN
Made of organic linen from Belgium. This fabric has a cool and refreshing look and feel, and is highly breathable, making it cool to wear even in the summer. The product dyeing process gives the fabric a soft and crumbly texture.