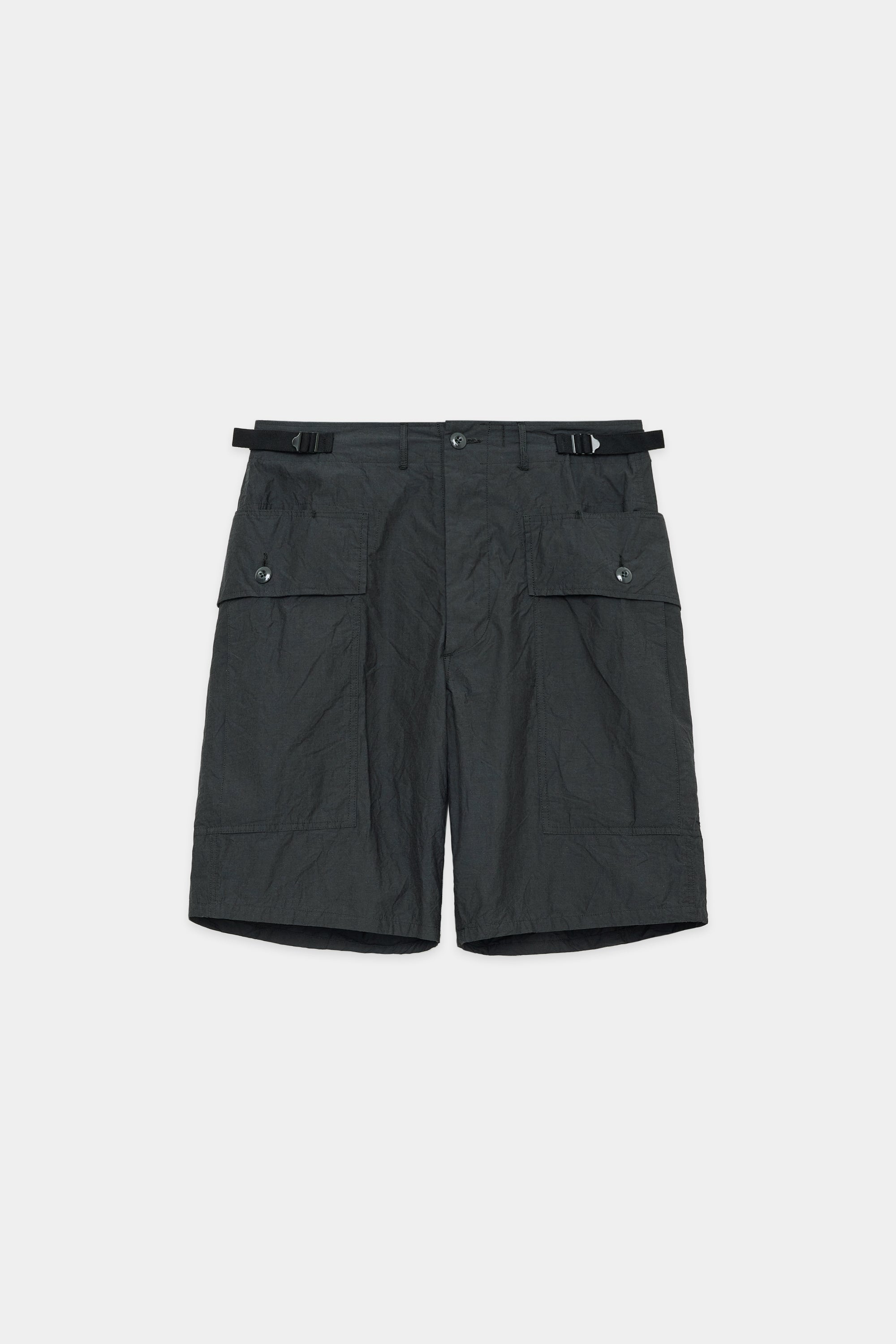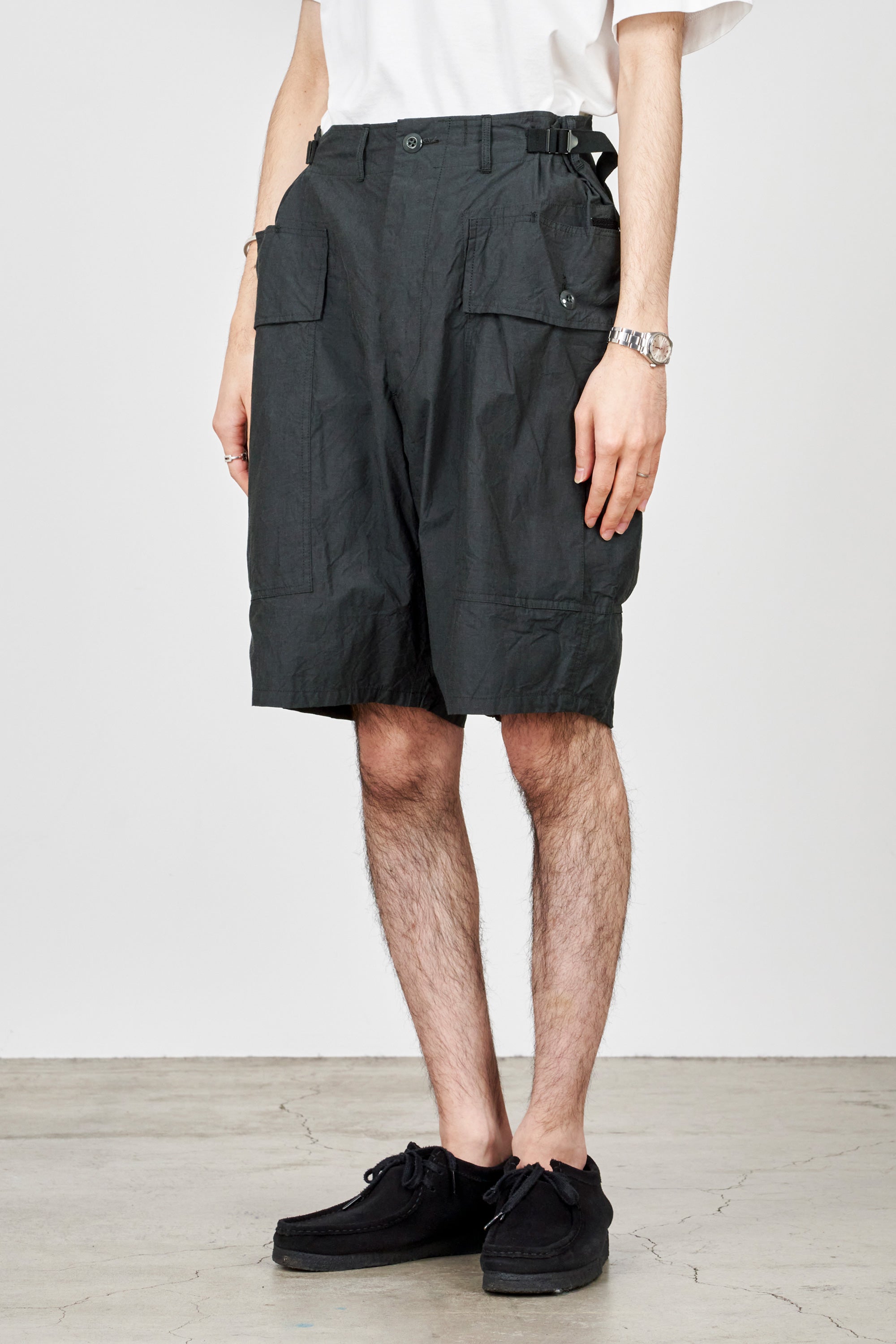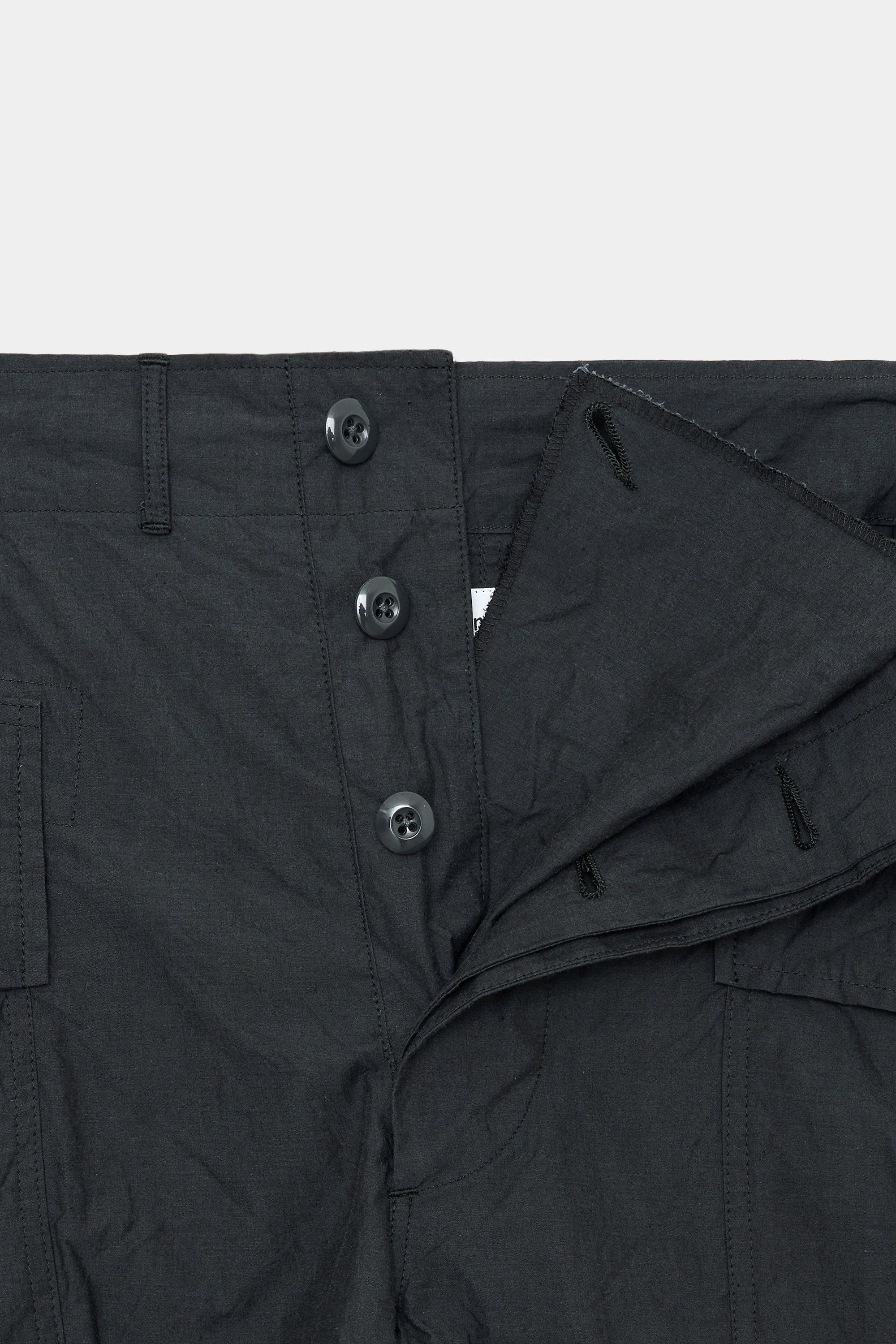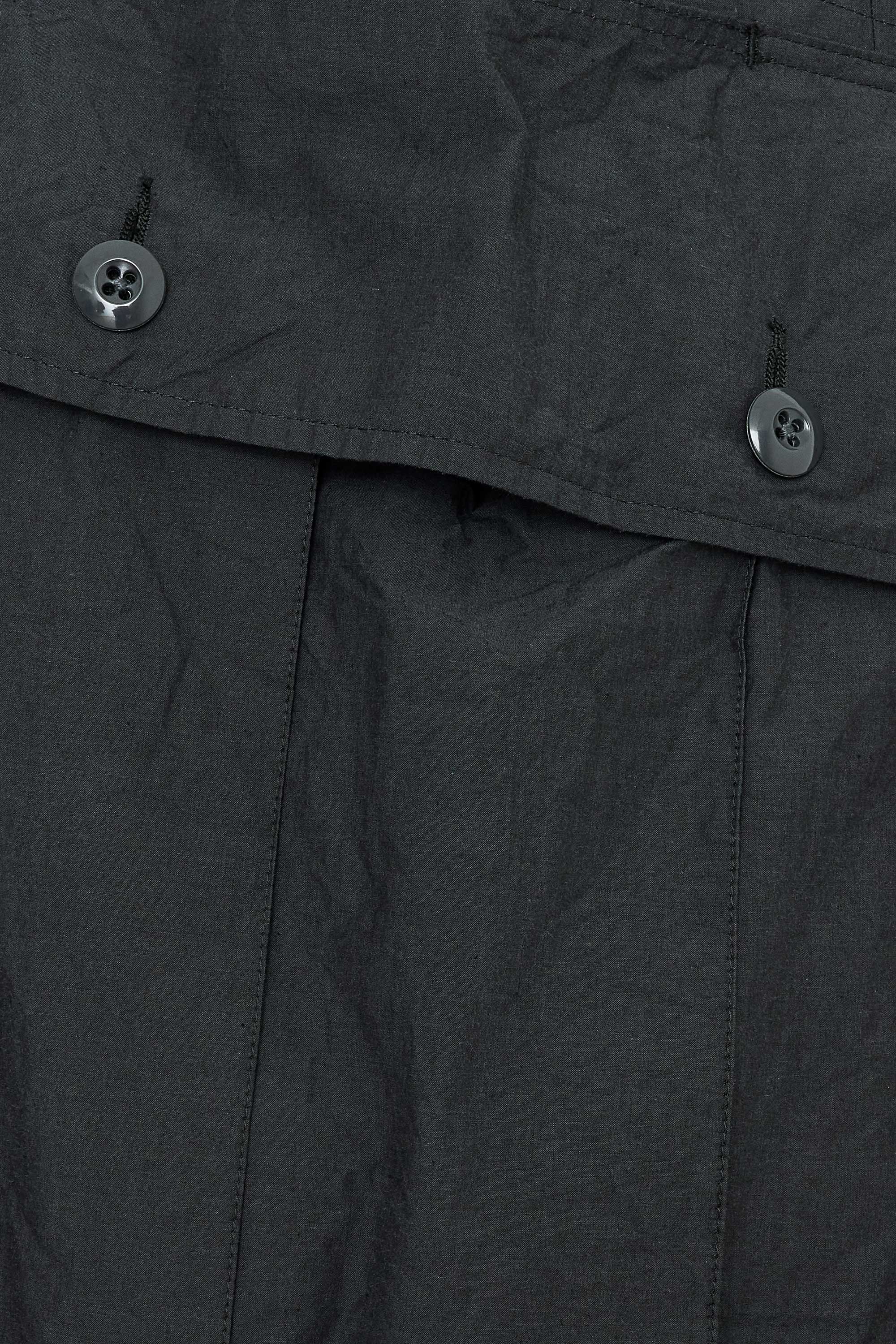 /
60/- ORGANIC COTTON TYPEWRITER JUNGLE FATIGUE SHORTS, Charcoal
Design
These shorts are based on the jungle fatigues pants used by the U.S. Army in the 1960s. The distinctive cargo pockets have been increased in size to make a stronger statement, and the pockets can be accessed without having to flip up the flap. In keeping with authentic details, a gas flap is attached to the front mane, and the design is finished with attention to detail even in places that are not visible. The knee-length, slightly wide tailoring makes the silhouette easy to wear for everyone.
Recommended comment
Jungle fatigue pants with a martial impression are rearranged into lightweight shorts with elegant typewriter fabric. The deep colors add an urban touch to the military-inspired fearlessness, making them easy to use as a fashion item.
Despite being made of 100% natural material, the crisp, bouncy feel of synthetic fibers forms a firm silhouette, allowing a comfortable breeze to flow between the body and the gap. Even a simple outfit can be made into a different mood.
Item number: M23B-07PT01B
Item name: 60/- ORGANIC COTTON TYPEWRITER JUNGLE FATIGUE SHORTS
*The products in the images are samples. Specifications, processing and size may differ slightly from the actual product.
100% ORGANIC COTTON
This typewriter fabric is densely woven using a single 60 count organic cotton yarn, with black and blue for Navy and black and gray for Charcoal, respectively, used in the warp and weft to create a chambray structure that expresses deep and elegant colors. The fabric is washed to give it a rough, wrinkled look.