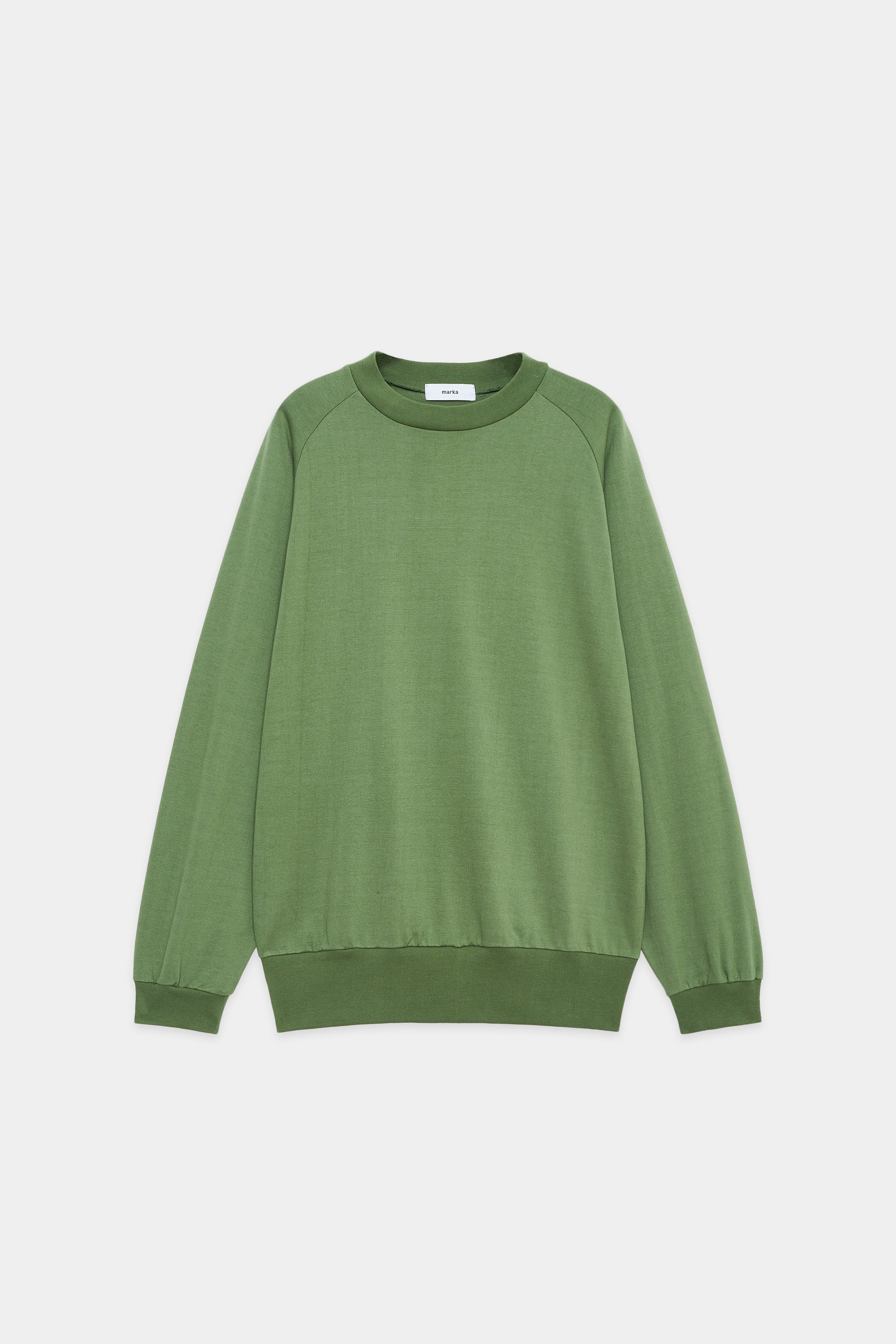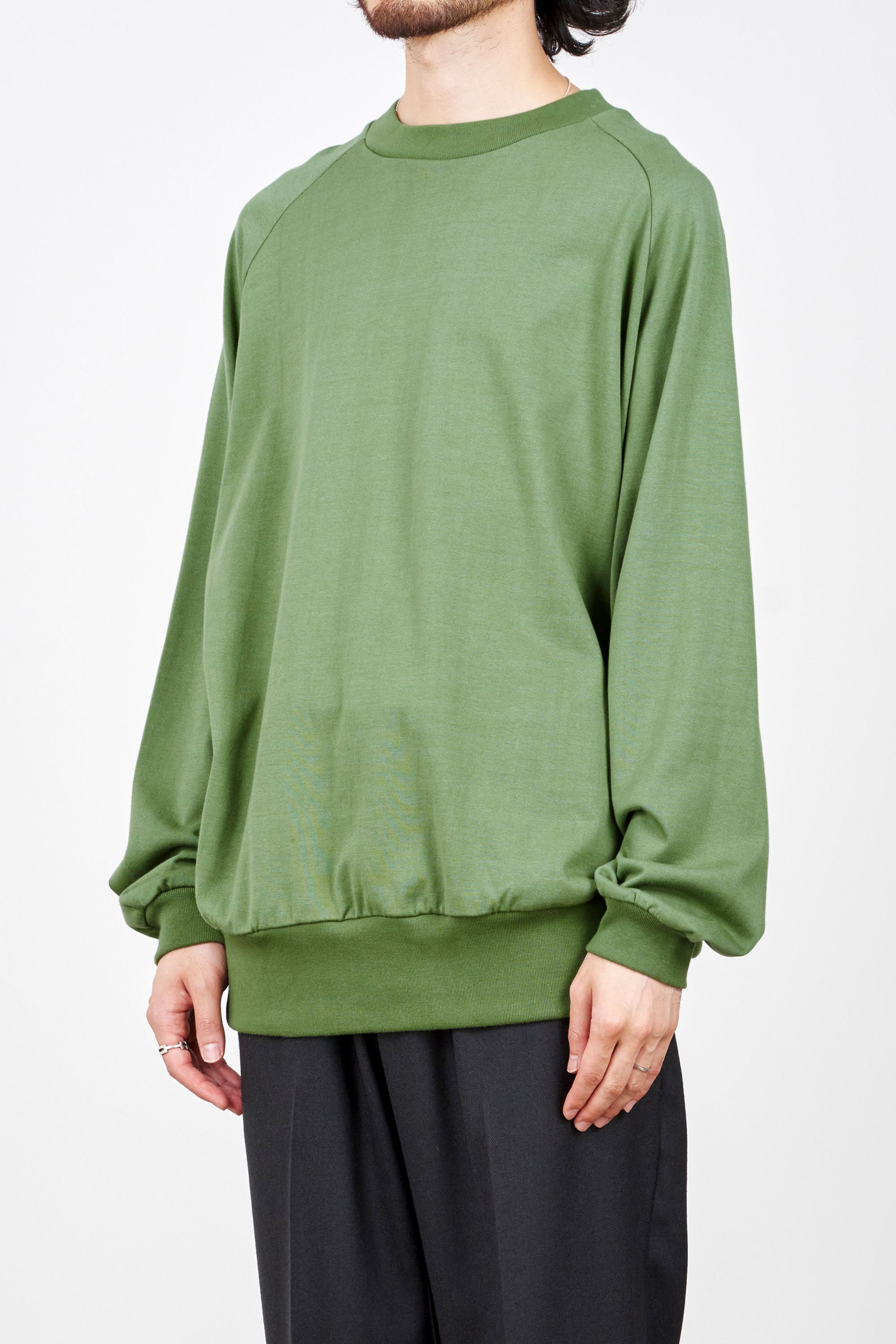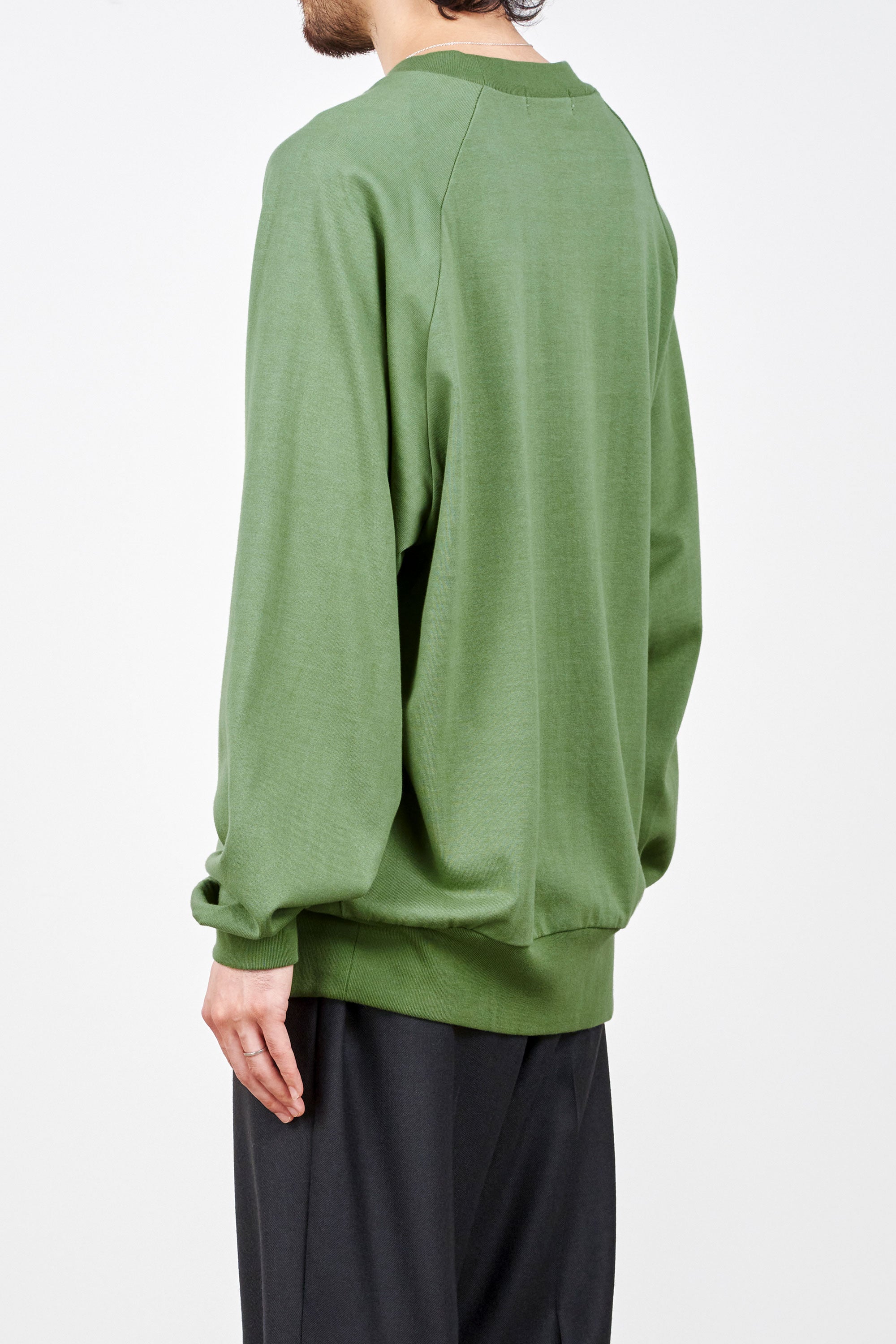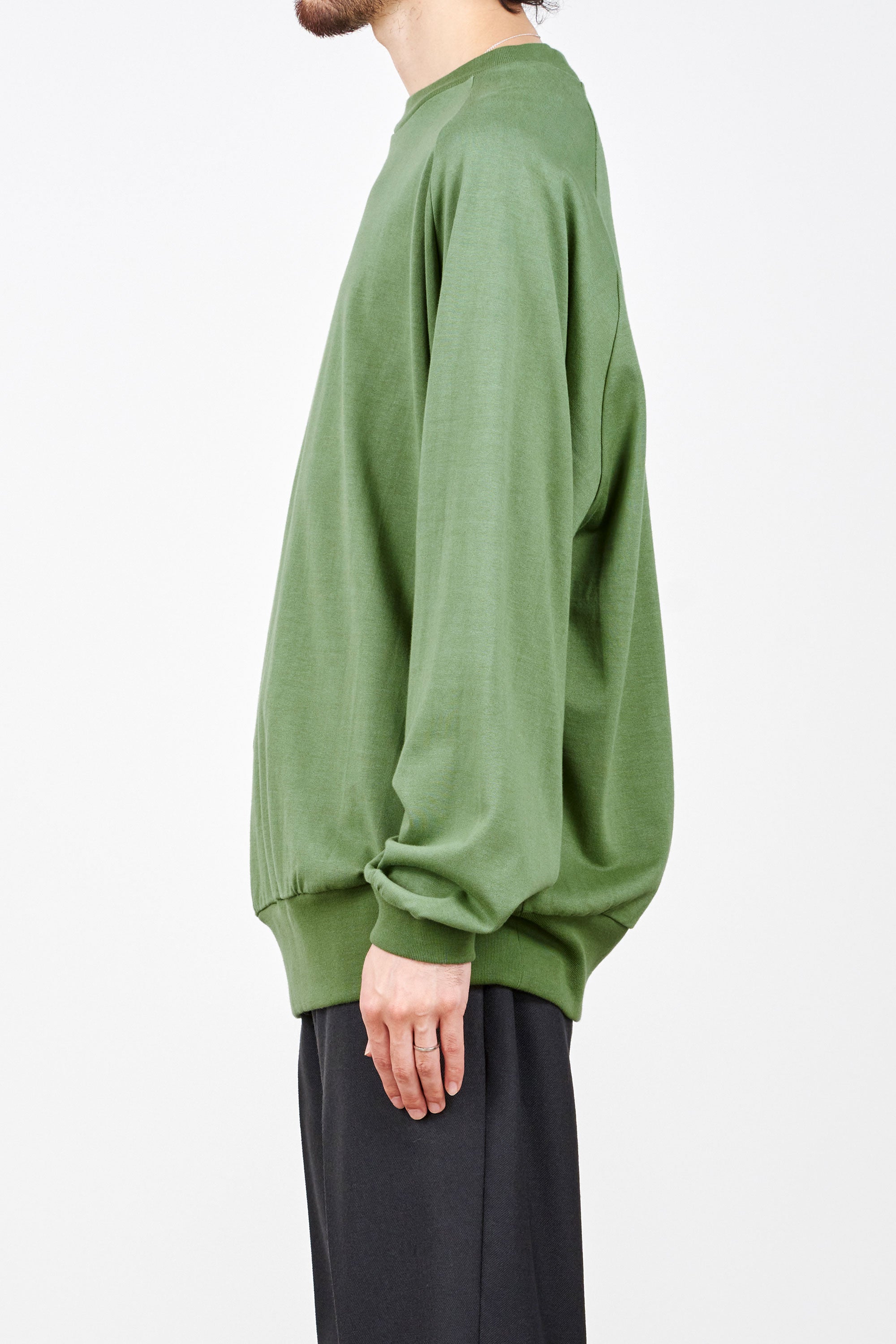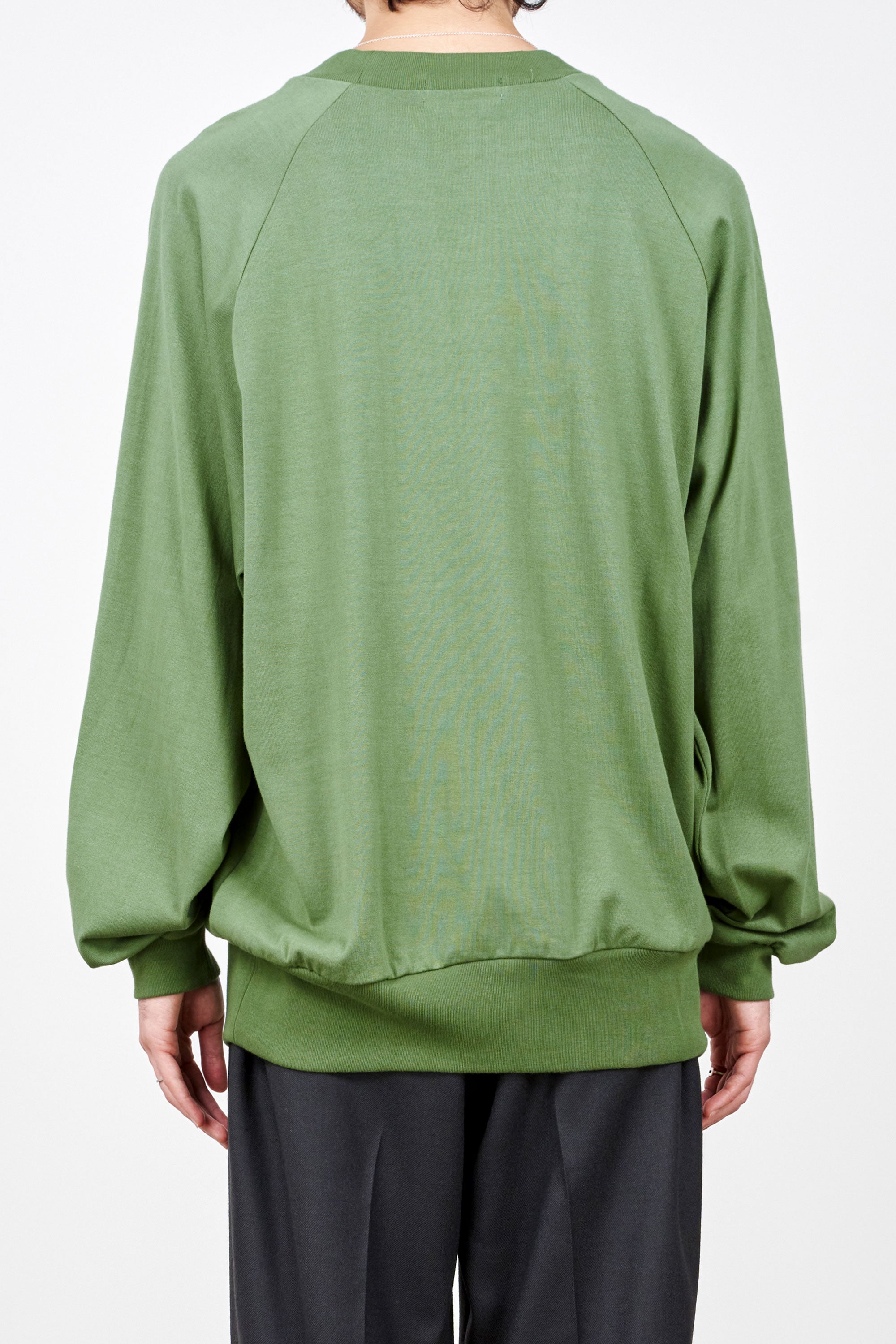 /
オーガニックコットン60/2引き揃え天竺 ラグランクルーネックロングスリーブTee, Green
Design
Sweat-like long sleeve T-shirt.
The design follows that of a sweatshirt with raglan sleeves, but is made of a T-shirt fabric with a solid texture. Since it is not lined like a sweatshirt, it is light and comfortable to wear.
The silhouette is loose in both body and sleeve widths, but the ribbed cuffs and hem tighten up the silhouette, making it perfect for wearing loosely over a T-shirt.
Recommended Comments
This is a piece you can wear like a sweatshirt in the early fall. While it gives a solid volume with just one piece, the appeal is that it is made of a T-shirt fabric, so it does not feel heavy. The fine-grained, delicate expression has a luxurious feel, giving it a casual yet elegant feeling. Combined with the relaxed silhouette, it gives you a sense of adult composure. Of course, when it gets cold, you can also wear outerwear on top of this item. It is an unlikely item that will be of great use in the intervening seasons.
100% ORGANIC COTTON
Organic cotton from Turkey is used. The 60 count yarn is twinned and knitted in two-ply jersey. The fine-grained, delicate texture has a firm but soft touch.