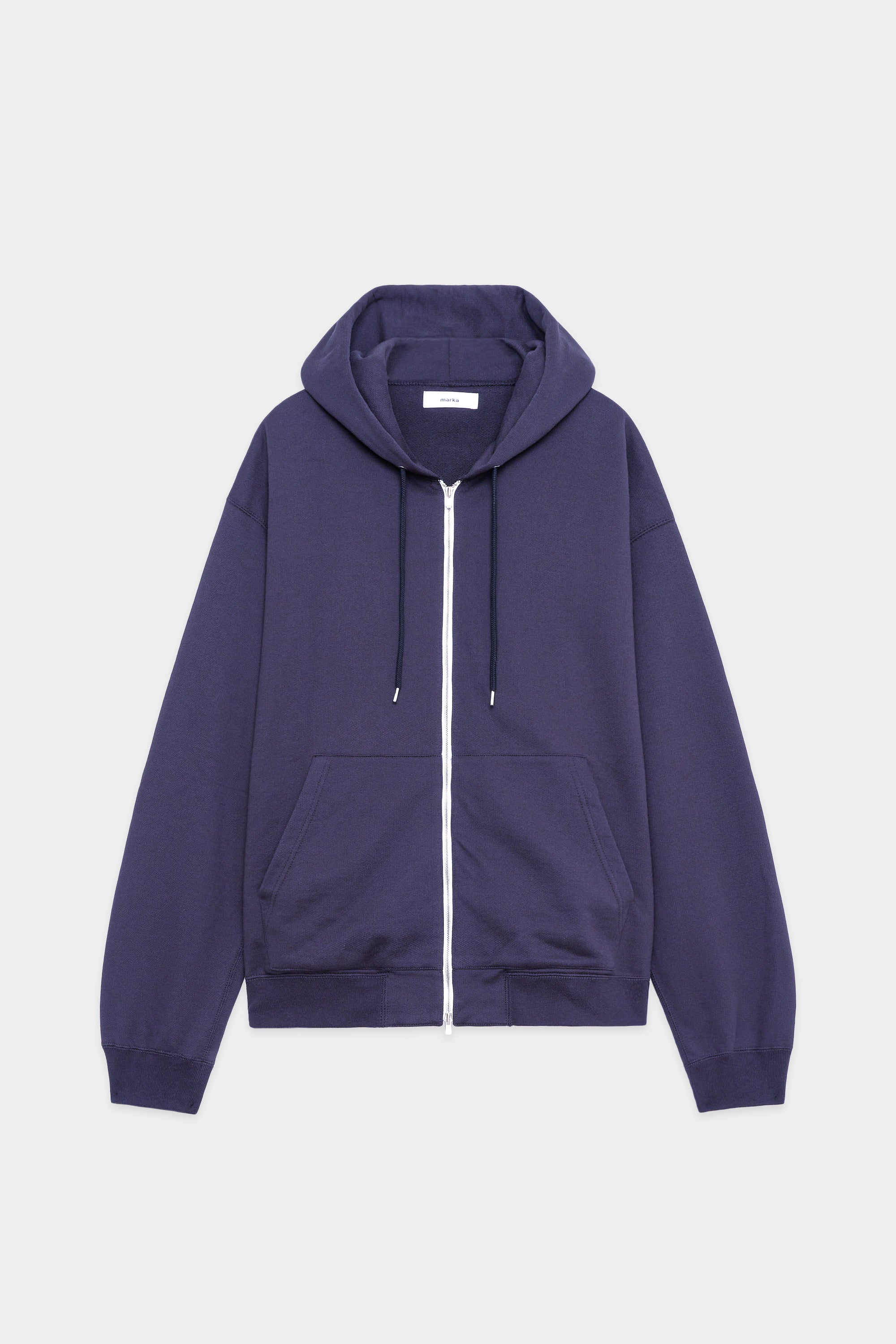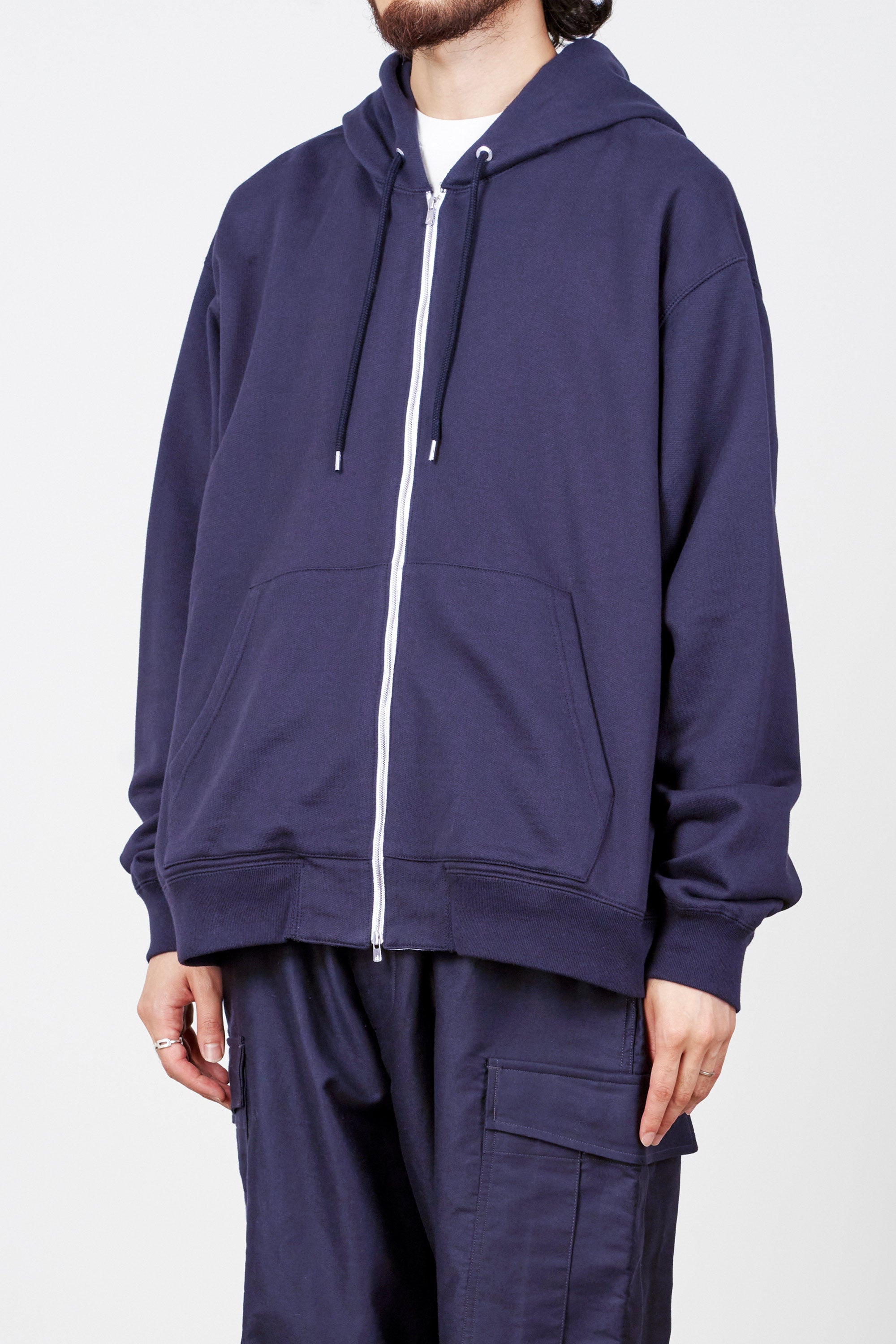 /
リサイクルスビンオーガニックコットンインレイ フロントジップパーカ, Navy Blue
Design
This simple front-zip parka is accented with a white zipper tape. In addition, it is lightweight and has a soft and moist feel. The front lining is applied to the back of the front to prevent the fabric from sagging. Although it is cut and sewn, it has a crisp and resilient look. Of course, warmth retention is also enhanced.
The silhouette is not oversized, but rather moderately loose. The neckline is designed to be deep in the front so that the hood can be worn along the neck. It is made in a casual yet classy way.
Recommended Comments
A high quality, user-friendly front-zip parka.
The secret lies in the fabric, which is neither too thick nor too thin. The unique inlay knitting technique produces a lightweight but firm fabric that feels like something between a T-shirt and a sweatshirt. In addition, the use of high quality materials creates a comfortable fit.
The simple design, which eliminates decoration, can be applied to a variety of scenes and styles, regardless of what you choose to wear it with. In addition to the standard colors, there is a lineup of colors that accentuate coordination. It is also recommended to coordinate with the matching pants as a set-up.
Product Number/Product Name
Product No.:M22C-09CS02C
Product name:40/2RECYCLE SUVIN ORGANIC COTTON KNIT FRONT ZIP PARKA
100% COTTON
Inlay knitted fabric made of organic cotton and cotton cotton waste.
Even though it is a cotton waste, it still has the high quality of extra-long staple cotton Suvin. The subdued luster elevates the item. The thickness of the fabric is more than jersey, but less than lined, so that it can be worn for a long period of time regardless of the season.