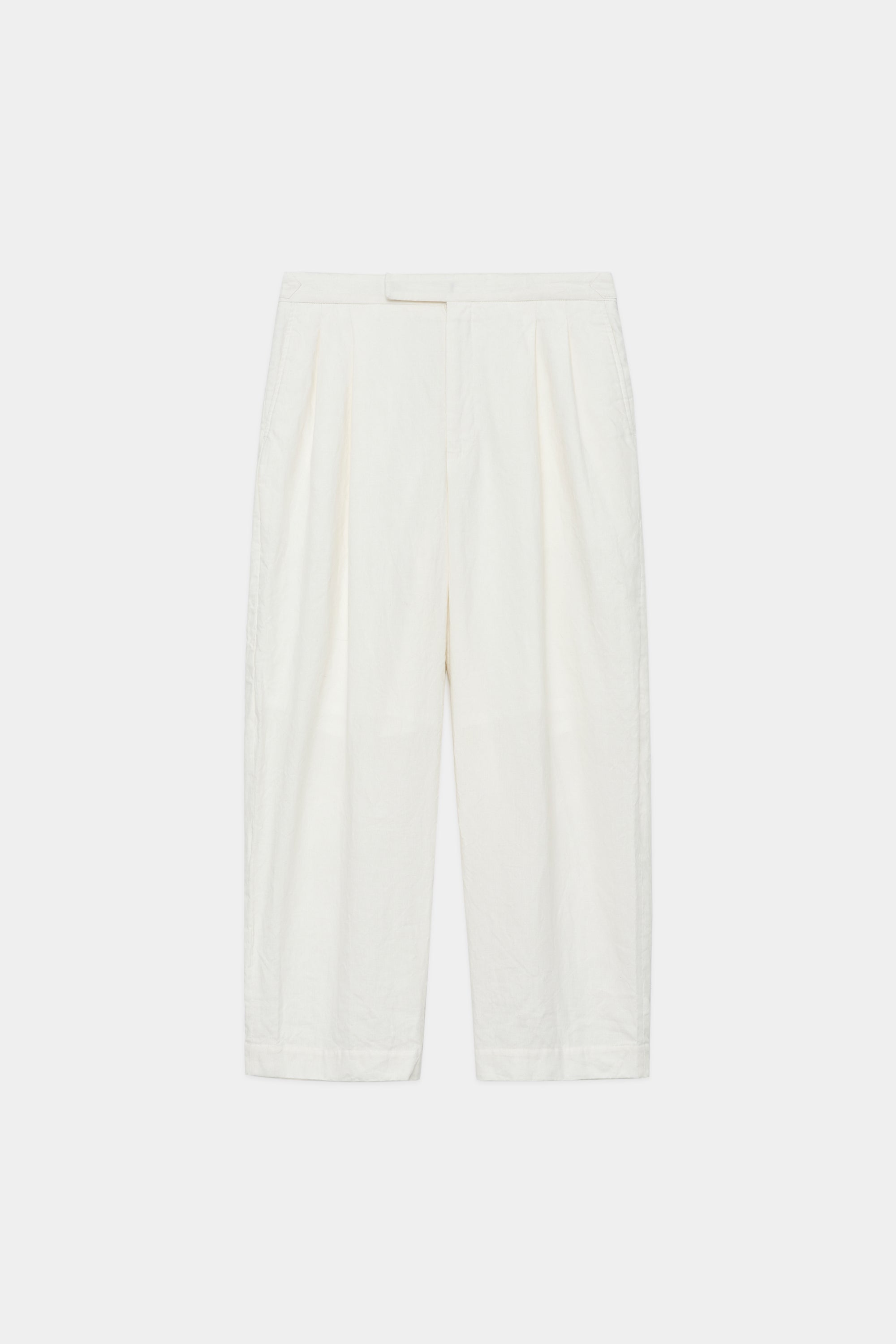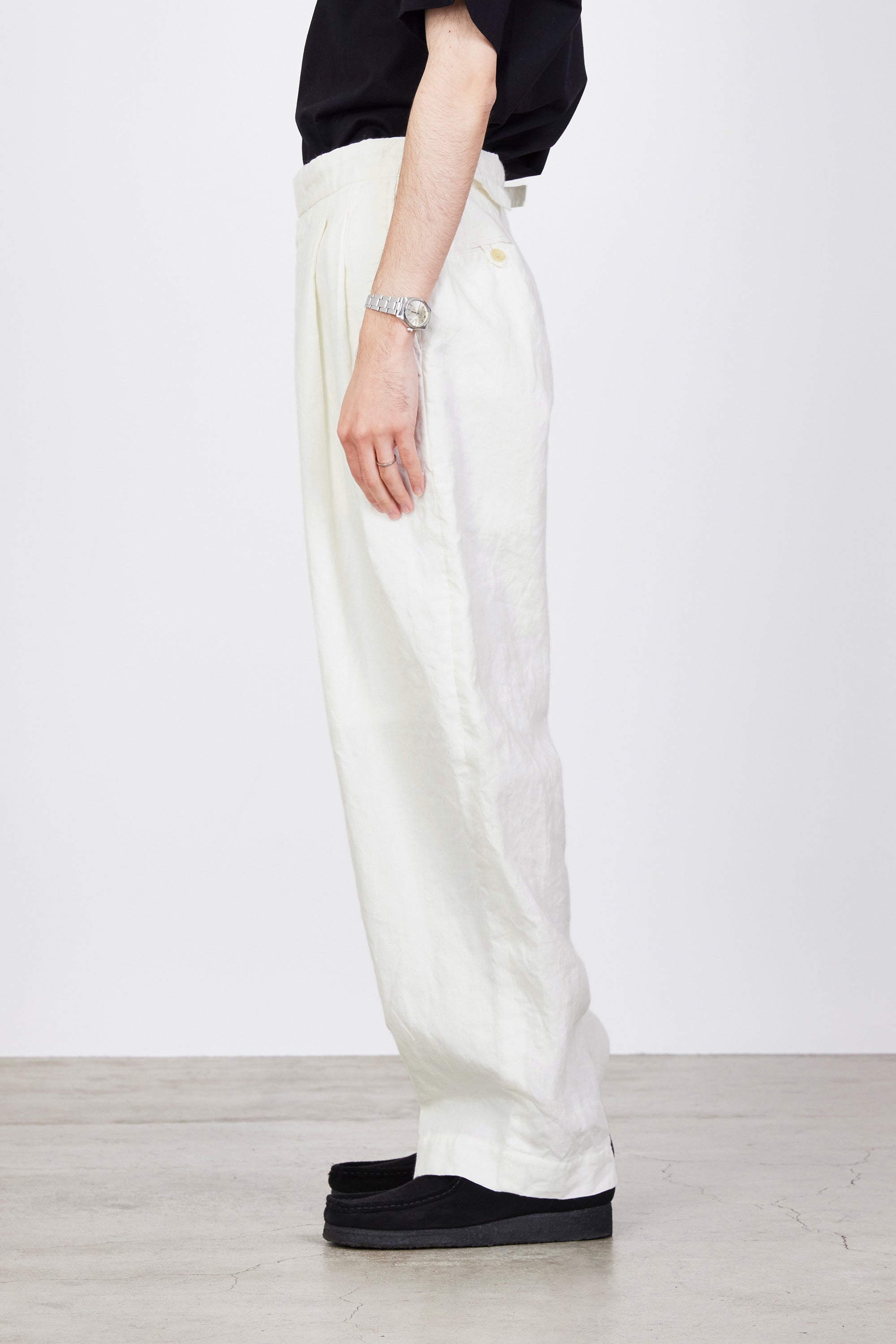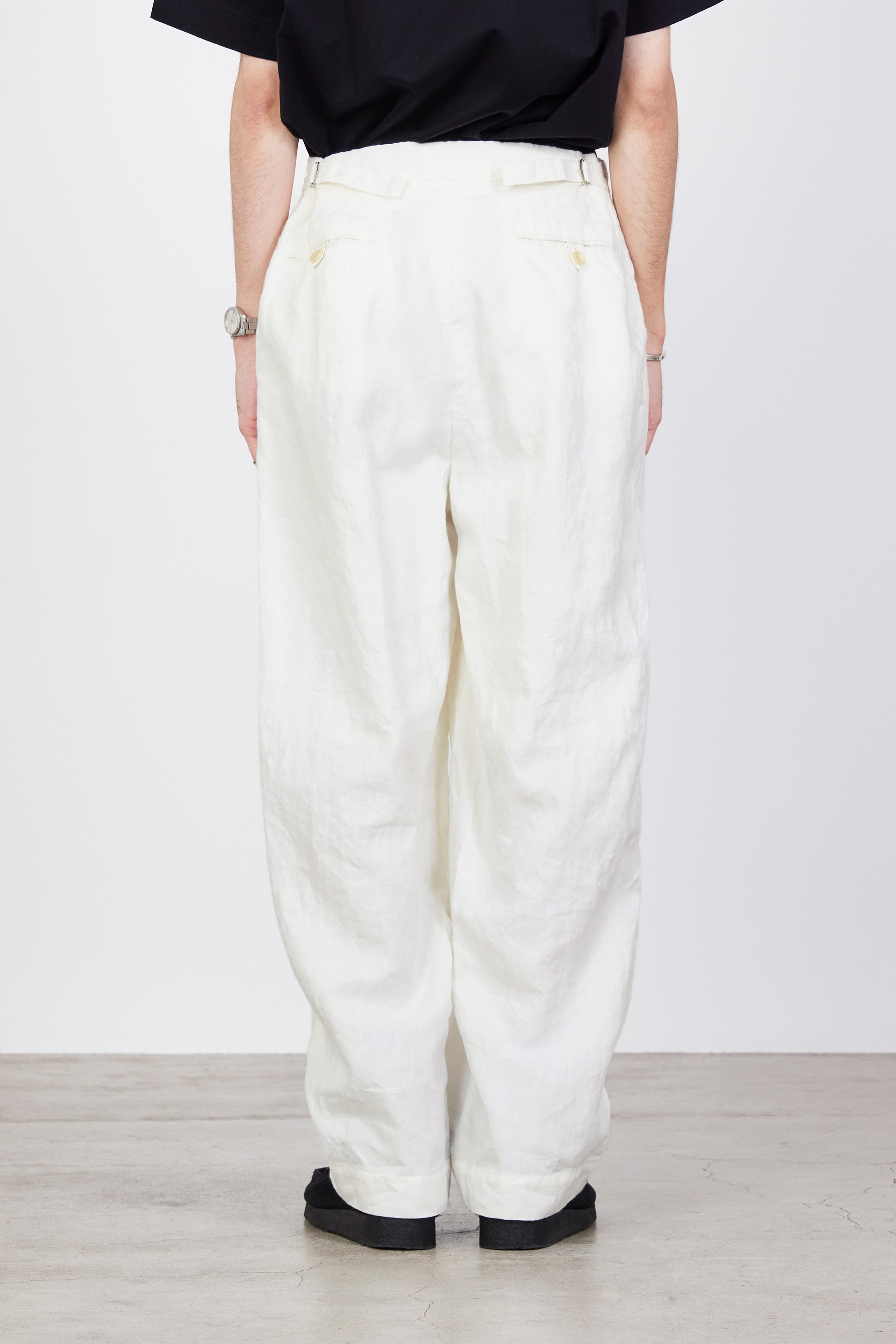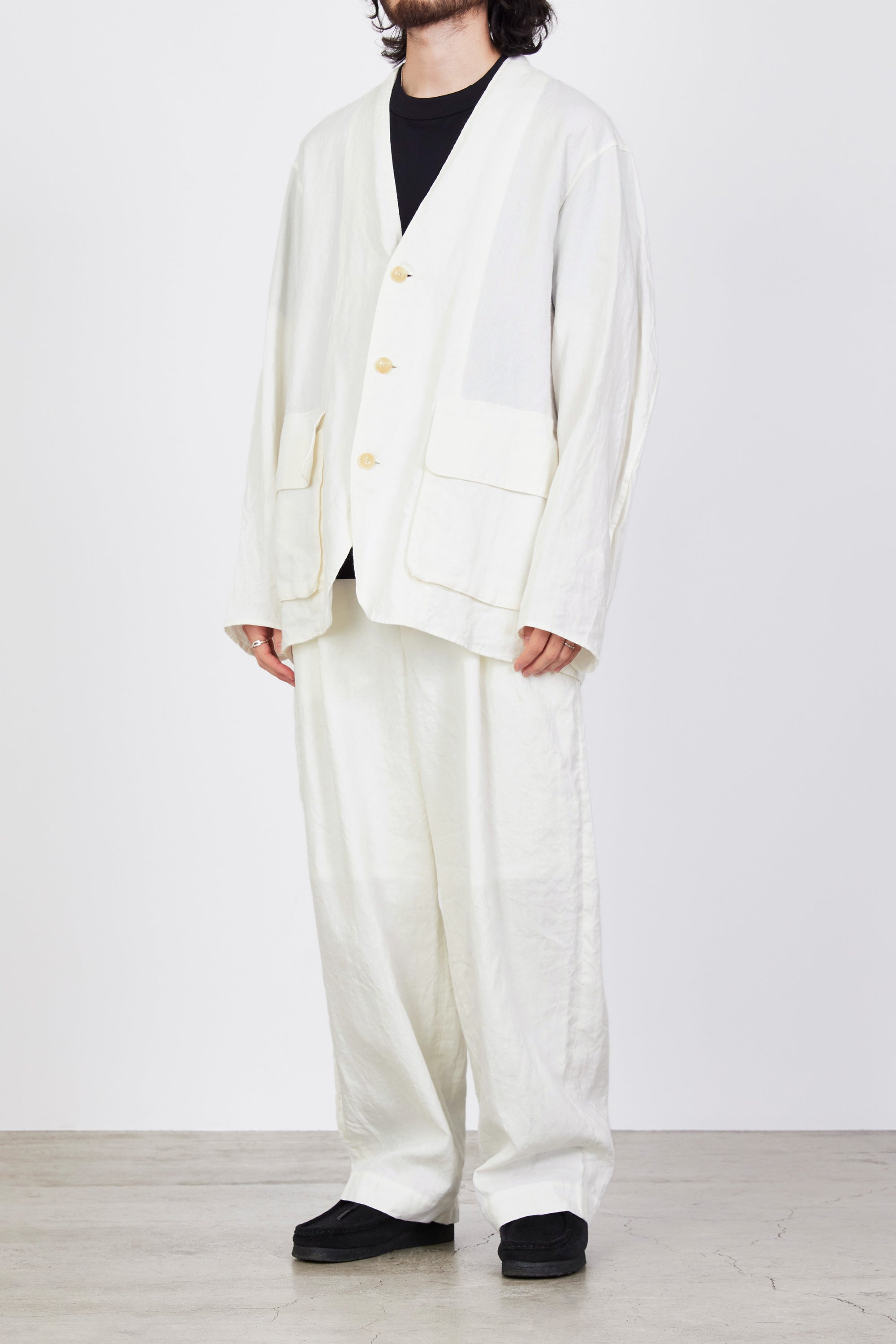 /
40//2 ORGANIC RAMIE O.X OFFICER PANTS 2TUCK WIDE, Ecru
Design
These wide trousers are an adaptation of the barracks dress trousers, which were adopted by the British Army as semi-formal wear for parades and festivals. The silhouette is wide with a tapered effect, and the front is designed with two tucks to create a three-dimensional line.
The waist can be adjusted with side adjusters. The belt loops have been eliminated for a clean look when tucked in. The deep crotch is also recommended for high-waisted wear.
Only ECRU is lined at the front and back.
Recommended comment
These wide trousers make the most of their appeal when tucked in. The clean design around the waist brings elegance to the way they look when the top is tucked in. The inside of the waist is fitted with a suspender button so that suspenders can be worn instead of a belt.
Made from a cool ramie fabric, it can be worn with a somewhat elegant mood. The elegant look of the fabric gives an elegant look to your outfits. Highly breathable and comfortable to wear even in hot weather.
Item number: M23A-13PT02C
Item name: 40//2 ORGANIC RAMIE O.X OFFICER PANTS 2TUCK WIDE
100% ORGANIC RAMIE
Organic lambskin, which has the longest fibres of all hemp, a crisp feel and a beautiful silky whiteness and lustre, is used and woven in Bishu to the limit. The warp and weft are both drawn together to give the weave a crisp, cool and refreshing feel. Tumbler-drying gives it an uneven look, and the fabric has just the right balance of firmness and softness.
ECRU is coloured to bring out the colour of the material as it is. You can enjoy the natural whiteness.