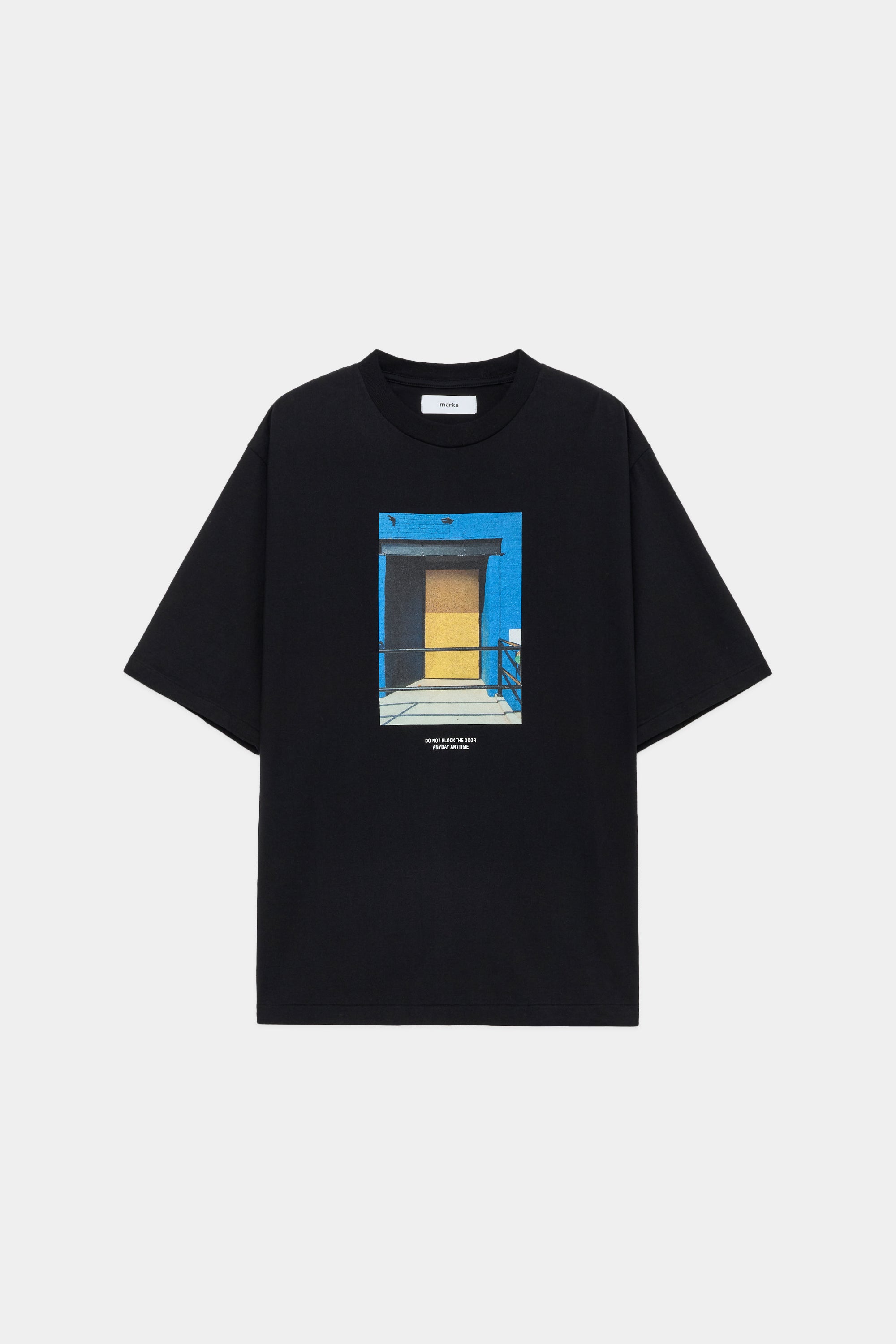 /
40/2 COTTON CIRCULAR KNIT Tee S/S Yuji Takeuchi "DOOR YELLOW", Black
Design
Photo T-shirt in collaboration with photographer Yuji Takeuchi.
'The message on the T-shirt, "DO NOT BLOCK ENTRANCE", was written by chance on a door I photographed in New York. When you take down the walls of your mind, new doors open. I realised this through the exhibition and events related to the photographic collection ROOT R OO T ROOT. Perhaps it was inevitable that I have been attracted to doors, which are the link between the outside and the inside, and have continued to photograph them. If there is a door closed inside you, go and open it yourself. I hope you feel such a positive message. (I hope you feel such a positive message.
marka is celebrating its 20th anniversary as a men's brand.
We propose a new standard, where you can choose the clothes you wear as you would choose furniture or art, without being bound by trends, gender or age.
Recommended Comments
This T-shirt has a basic construction, but the high-impact photo graphic will accentuate your outfit.
Available in sizes 0 and up, the size range has been expanded so that women can also wear it, making it a unisex garment that can be enjoyed by all.
Item number: M23A-20CS04B
Item name: 40/2 COTTON CIRCULAR KNIT Tee S/S Yuji Takeuchi "DOOR YELLOW"
100% COTTON
This jersey is made from twin 40 count fine yarns and knitted on an old circular knitting machine in Wakayama Prefecture.
The fabric is made to be strong and resistant to loss of shape, while maintaining suppleness.