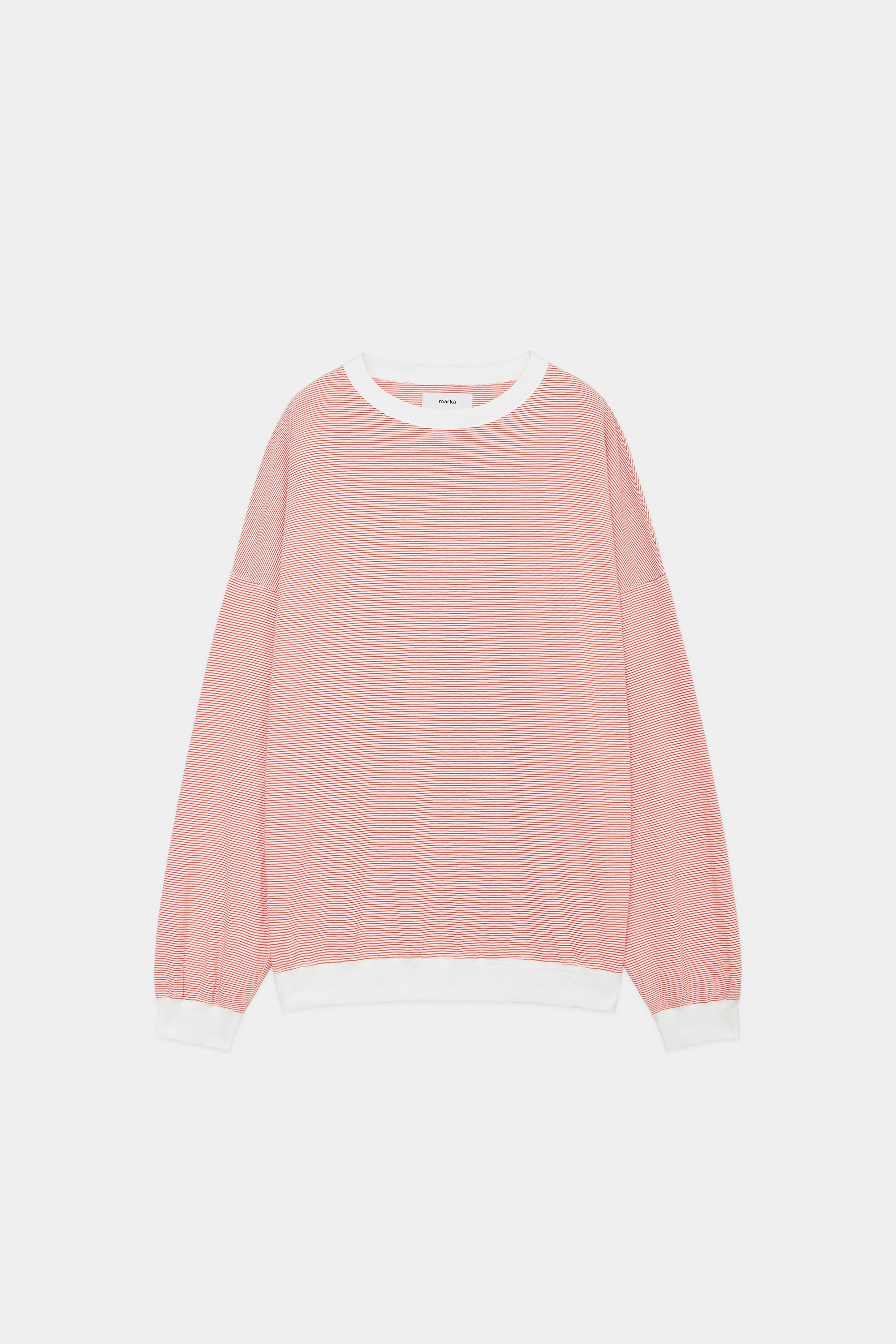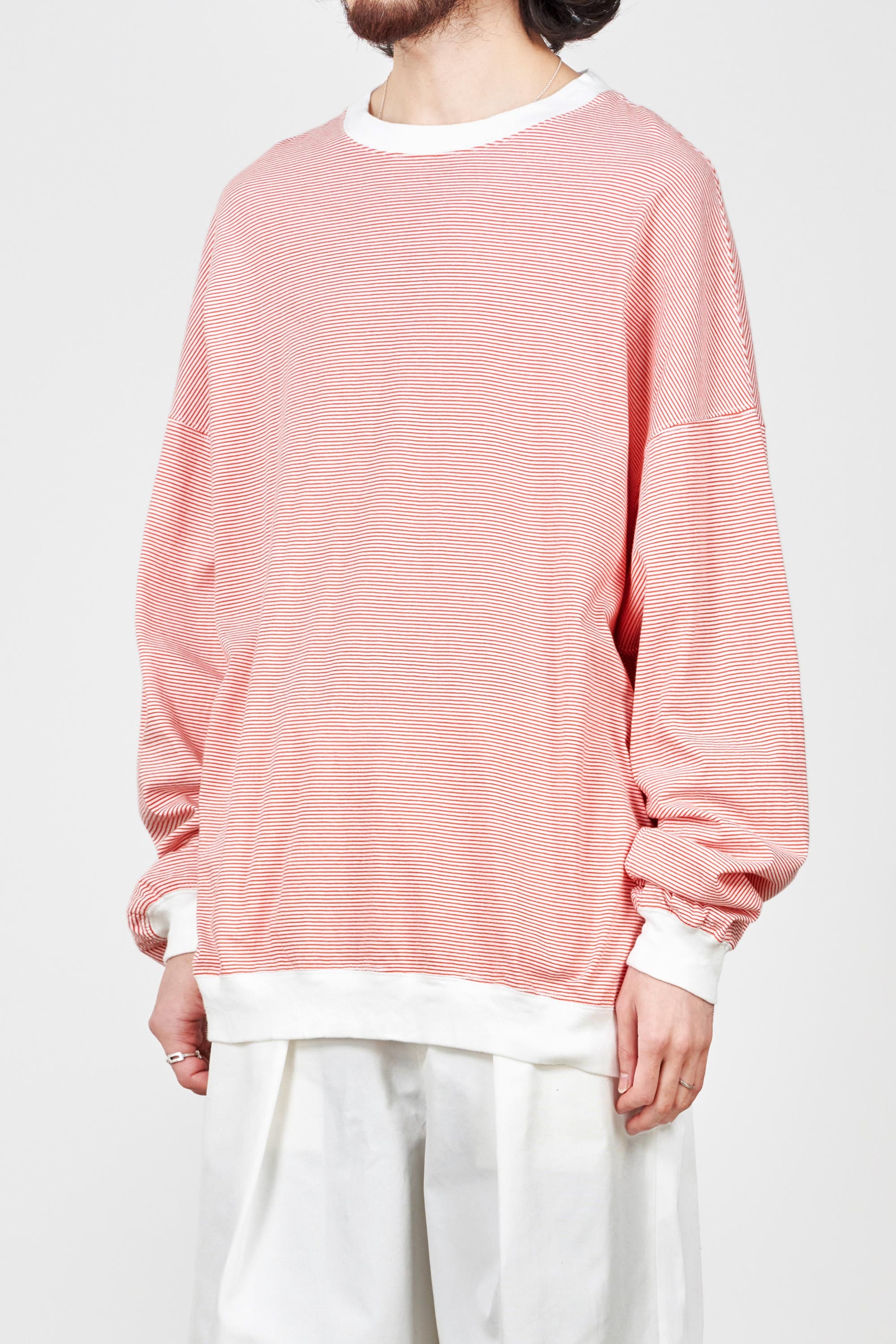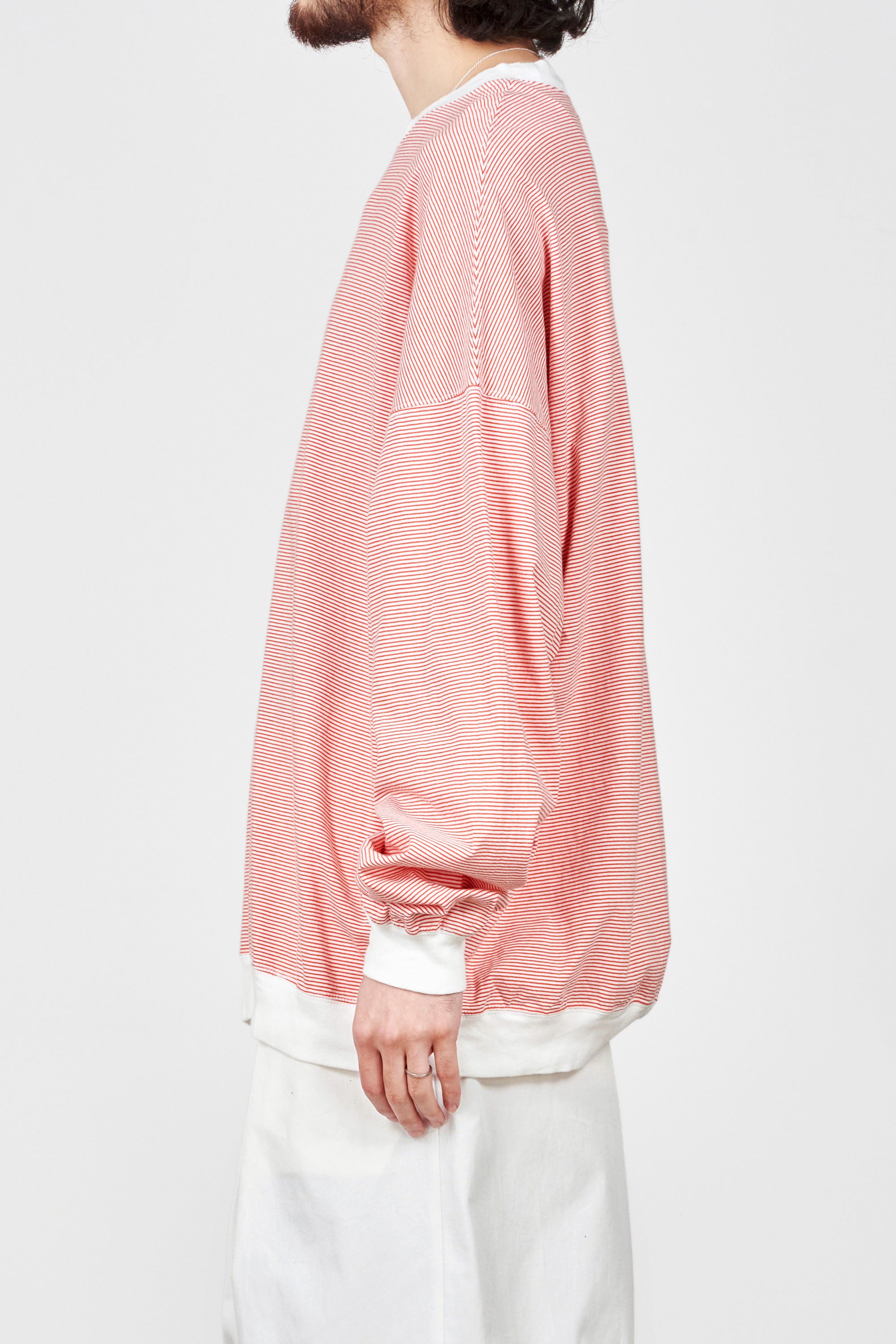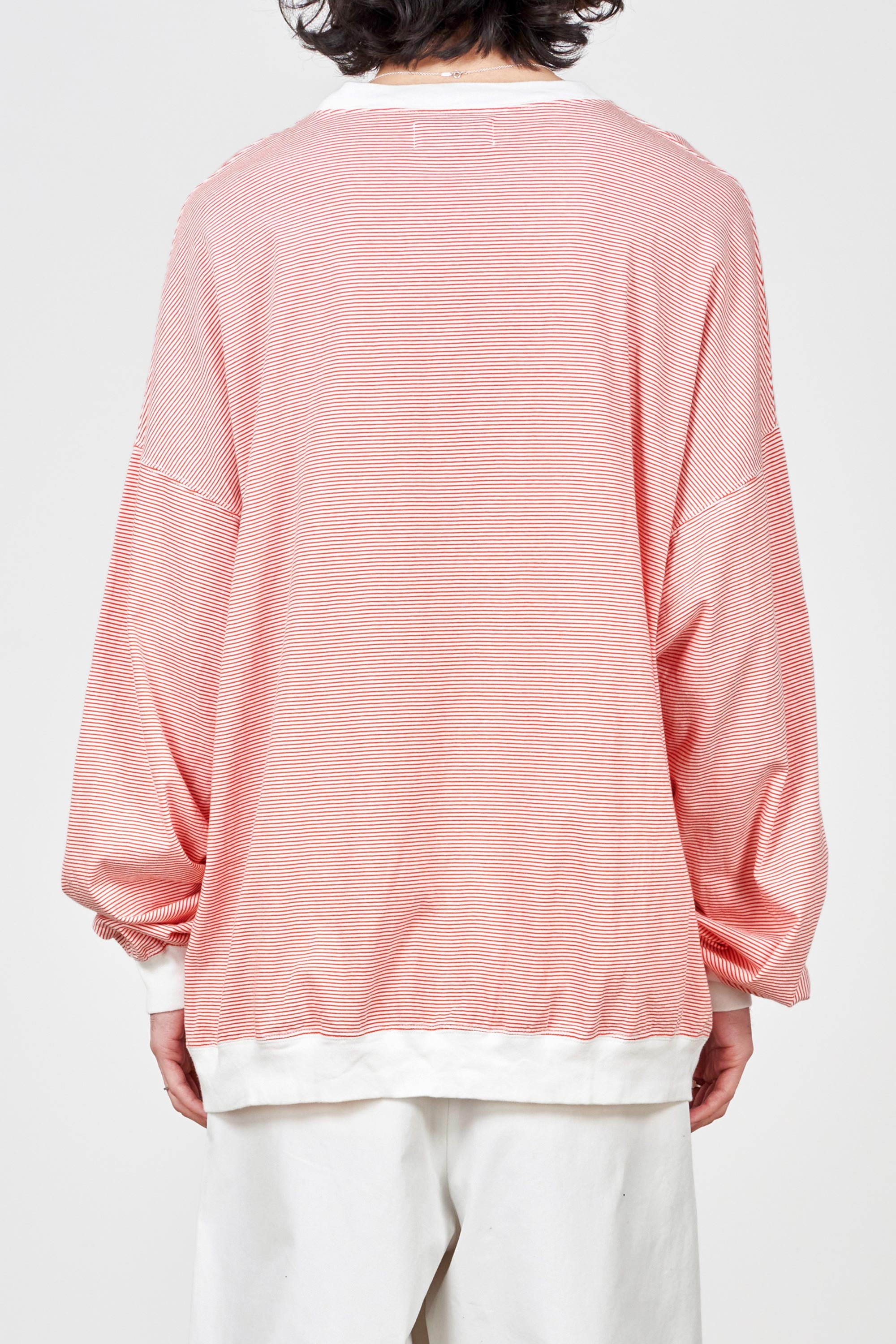 /
30/1 ORGANIC COTTON 32G KNIT OVERSIZE CREW NECK, White
Design
This border cut-and-sewn has ribbed cuffs and hem, and is tailored in the style of a sweatshirt. While it is a basic design that eliminates decoration, the shoulders have a large drop, the body has a generous silhouette, and the thick, voluminous sleeves add accent to the outfit.
Recommended comment
This border cut-and-sewn gives you a strange feeling that is both like a knit and like a sweatshirt. It is thin but feels firm and firm, and will play a role in layered styles during the warm season.
We recommend wearing it over your shoulders to accentuate your outfits, or keeping it in your bag as an anti-air conditioner in the summer.
It also works well as an inner layer worn inside a jacket or blouson in the early fall. The urban and refreshing fine-pitch border pattern makes it easy to combine with other items while giving a strong statement to your outfits.
Item number: M23B-06CS01C
Item name: 30/1 ORGANIC COTTON 32G KNIT OVERSIZE CREW NECK
*The products in the images are samples. Specifications, processing and size may differ slightly from the actual product.
100% ORGANIC COTTON
Using long-cotton organic cotton from India, this jersey is knit in a higher gauge than usual for 30 count single yarns. The border jersey is thin but still has a firmness to it.