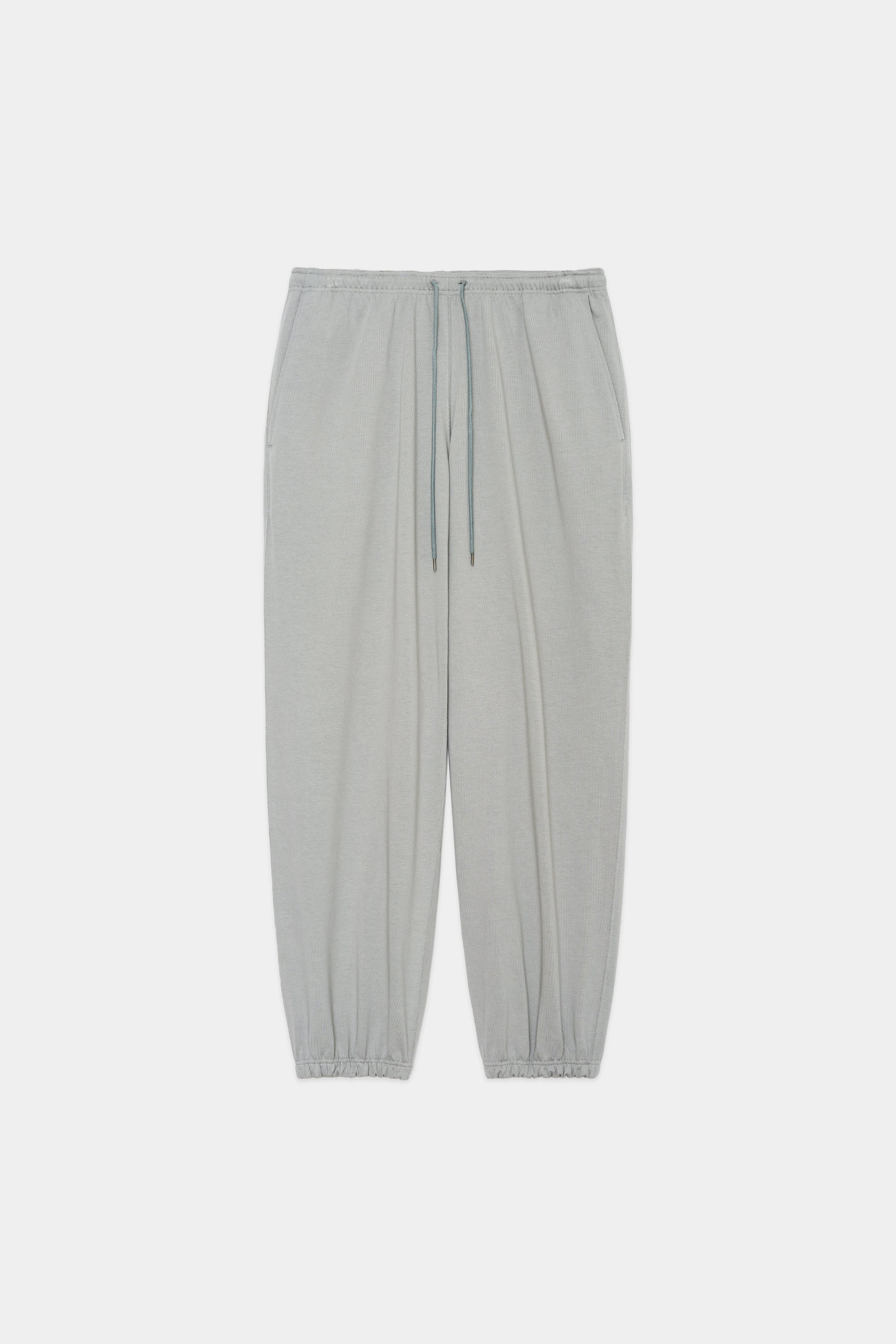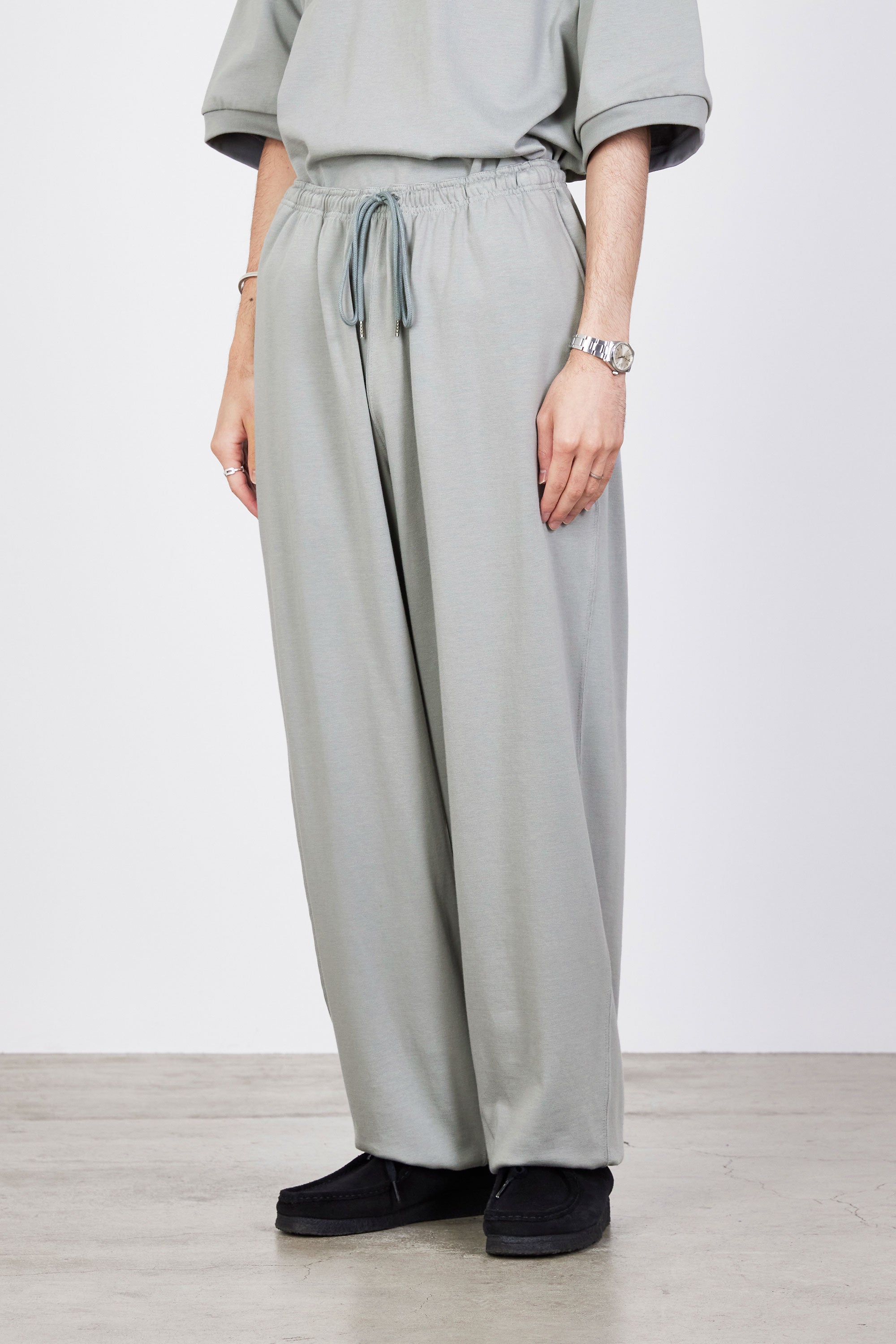 /
20//1 RECYCLE SUVIN ORGANIC COTTON KNIT EASY PANTS WIDE, Sky Gray
Design
Wide silhouette easy trousers with a wide gusset width.
Gently tapered line from the knee to the hem, with an elasticated hem. The fabric has a relaxed feel, so even though it is wide, it has a good fit. The length is slightly longer, and the hems are deliberately fastened around the ankles to create a natural bend.
The waist can be adjusted with a drawcord for an easy, relaxed fit.
Recommended comment
Now that gym trousers are popular as a new wardrobe staple, this is one that can be worn even in warmer weather.
Sweatshirts are a mismatch for the sweaty season, but the jersey fabric, knitted from a blend of recycled and organic cotton, is characterised by a moist feel and a subdued sheen.
The roomy silhouette creates a gap between the skin and the fabric, making it comfortable to wear. The fabric has an elegant look and feel and is recommended for wearing with shirts as well as T-shirts.
Item number: M23A-12PT01C
Item name: 20//1 RECYCLE SUVIN ORGANIC COTTON KNIT EASY PANTS WIDE
100% COTTON
15% recycled suvin cotton, which is a particularly long and fine fibre among super-long cottons, and 85% organic cotton from India are blended at the cotton stage and spun into a thicker yarn called No. 20 single yarn. The jersey is then knitted with a fuller stitch count. The quality of the yarn, which is unique to compact yarns spun with the fluff down, produces a calm sheen and a moist texture, resulting in a tough yet elegant fabric.