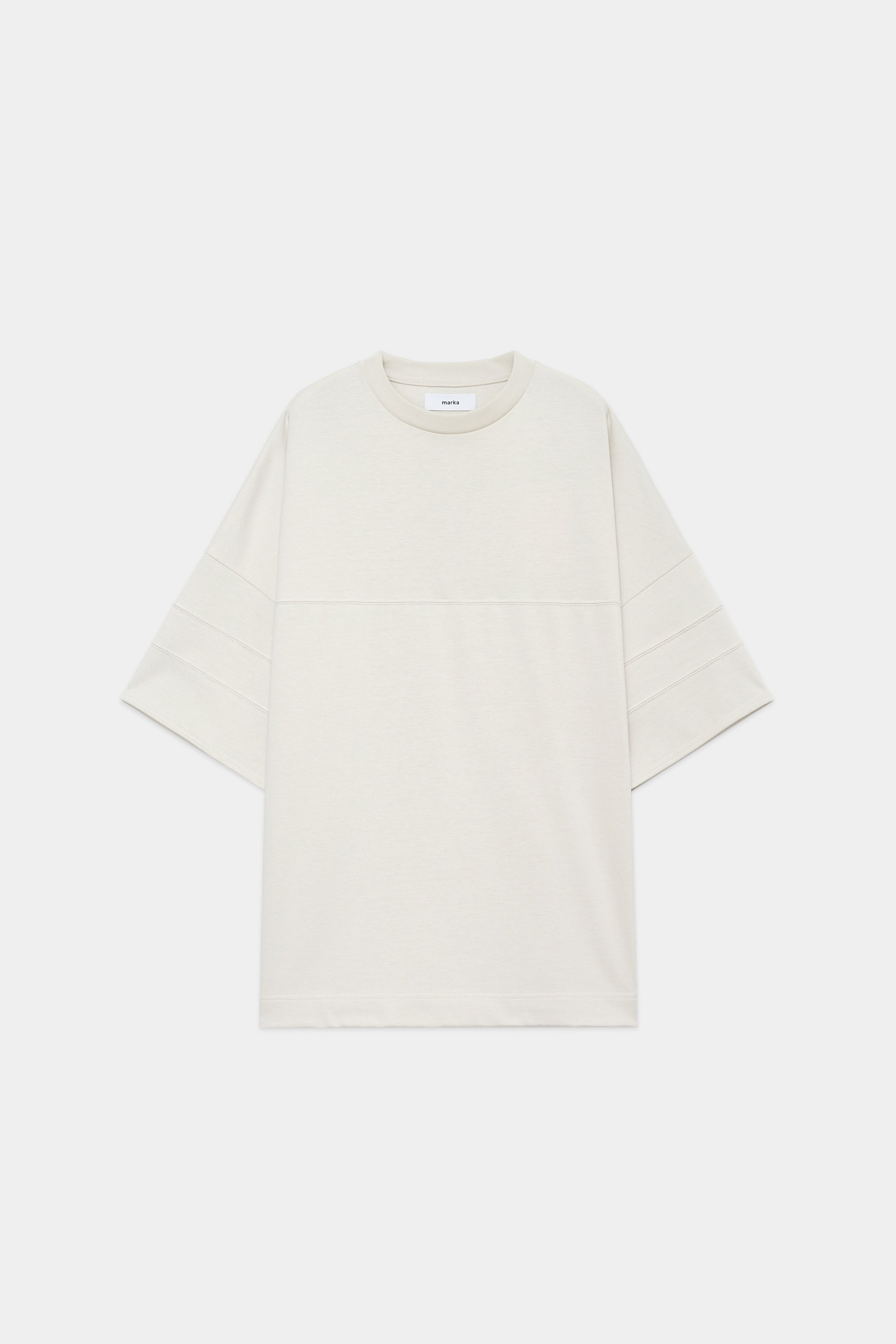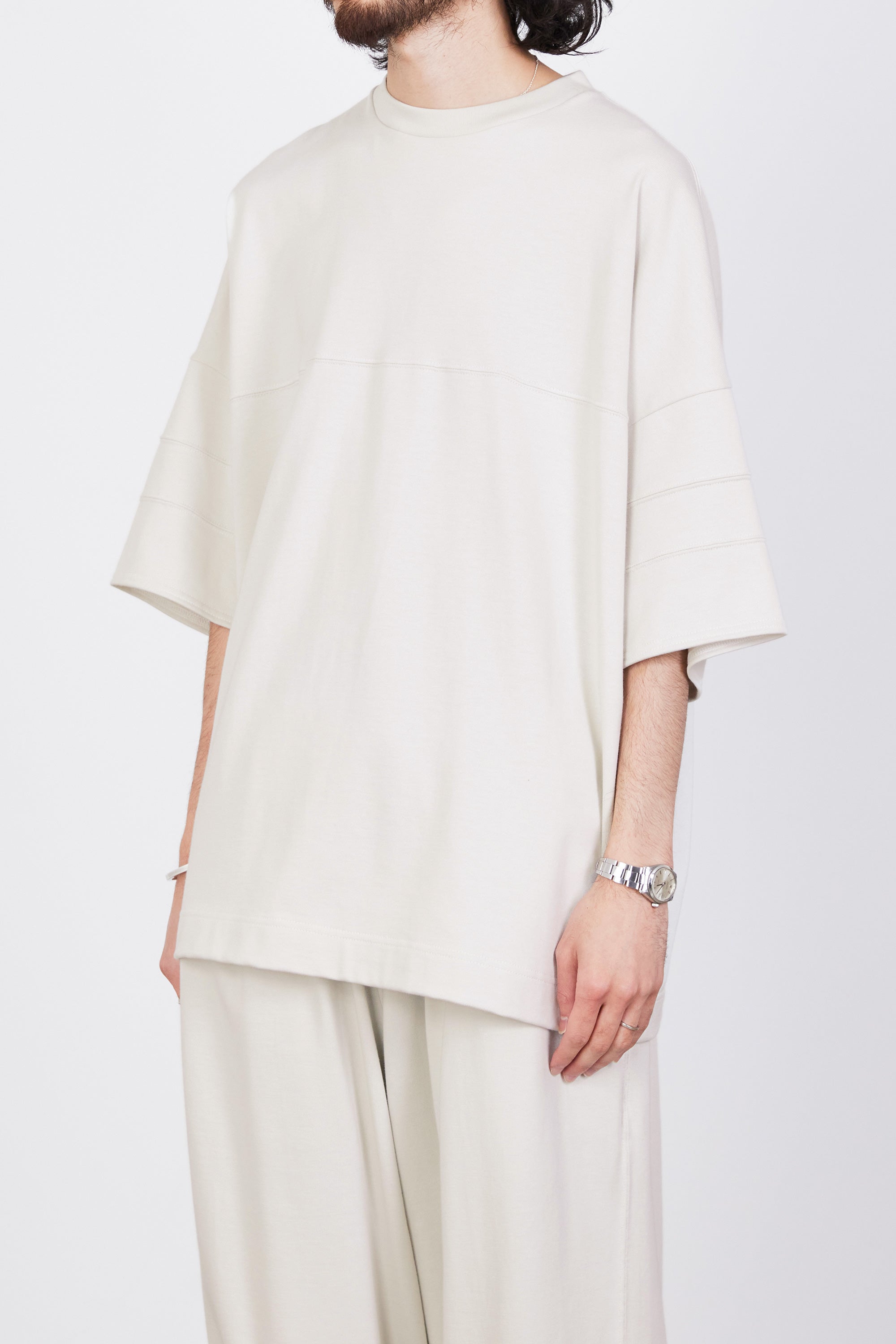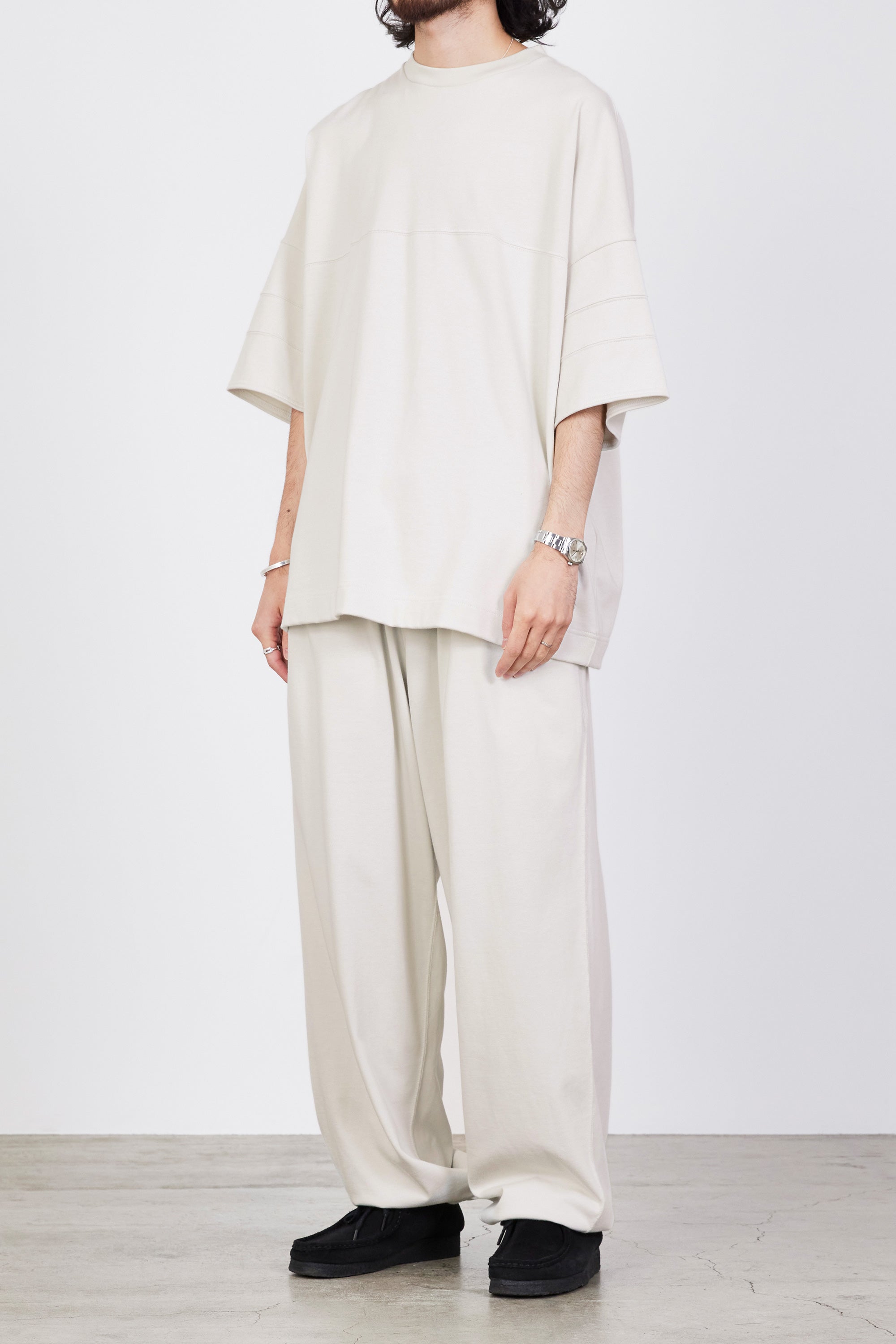 /
20//1 RECYCLE SUVIN ORGANIC COTTON KNIT FOOTBALL TEE WIDE, Off White
Design
This T-shirt has an even larger box silhouette than the big size.
It has plenty of room in both shoulder and body width and drapes beautifully when worn. The football tee design is taken from the football tee and the chest and sleeves are switched at the seams for a more mature finish. The length is slightly longer to create a well-balanced silhouette when worn with shorts, making this a simple yet meticulous piece.
Recommended comment
A big football T with plenty of presence.
Shoulder width of over 70 cm and a generous body width to match. When worn, the shoulders fall firmly and the extra width drapes to create a unique line. The large size of this item is its greatest feature and its greatest appeal. It has the power to complete your styling just by wearing it. The airy, cool feeling effect is also a nice point, as it creates a gap between you and your body.
By incorporating a football T design rather than just a T-shirt, the switching details bring accentuation and give a unique colour to your daily outfits.
Item number: M23A-12CS03B
Item name: 20//1 RECYCLE SUVIN ORGANIC COTTON KNIT FOOTBALL TEE WIDE
100% COTTON
15% recycled suvin cotton, which is a particularly long and fine fibre among super-long cottons, and 85% organic cotton from India are blended at the cotton stage and spun into a thicker yarn called No. 20 single yarn. The jersey is then knitted with a fuller stitch count. The quality of the yarn, which is unique to compact yarns spun with the fluff down, produces a calm sheen and a moist texture, resulting in a tough yet elegant fabric.