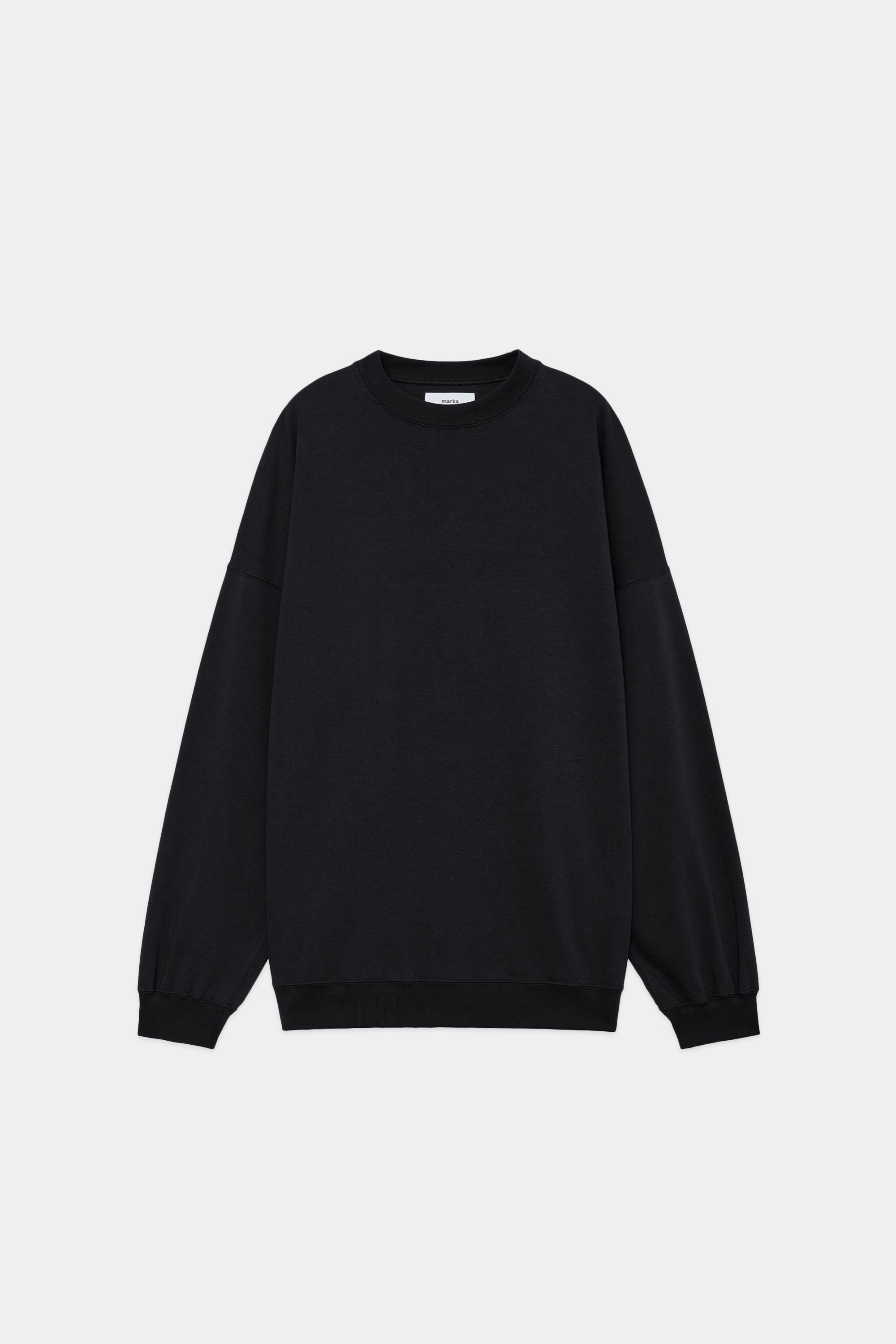 /
20//1 RECYCLE SUVIN ORGANIC COTTON KNIT OVERSIZE CREW NECK, Black
Design
Crew-neck cut and sewn in a moist, fall-feeling fabric.
Ribbing at the neck, cuffs and hem gives it a sweatshirt-like style. The silhouette has a basic design with no ornamentation, but the shoulders drop wide and the body has a generous width, and the voluminous, thick sleeves give an accent to the outfit.
Recommended comment
Knitted from a blend of recycled and organic cotton, the fabric has a moist and pleasant feel and a subdued sheen. Although it is a cut and sewn fabric, it has the elegant finish of a high-gauge knit.

Crew-neck items made from such fabrics are recommended for layering over shirts and T-shirts. It creates a strange feeling of being both like a knit and like a sweatshirt.

It also features a voluminous silhouette that coordinates on its own. In the warmer months, it is also interesting to wear it over your shoulders to accentuate your outfits.
Item number: M23A-12CS01C
Item name: 20//1 RECYCLE SUVIN ORGANIC COTTON KNIT OVERSIZE CREW NECK
100% COTTON
15% recycled suvin cotton, which is a particularly long and fine fibre among super-long cottons, and 85% organic cotton from India are blended at the cotton stage and spun into a thicker yarn called No. 20 single yarn. The jersey is then knitted with a fuller stitch count. The quality of the yarn, which is unique to compact yarns spun with the fluff down, produces a calm sheen and a moist texture, resulting in a tough yet elegant fabric.