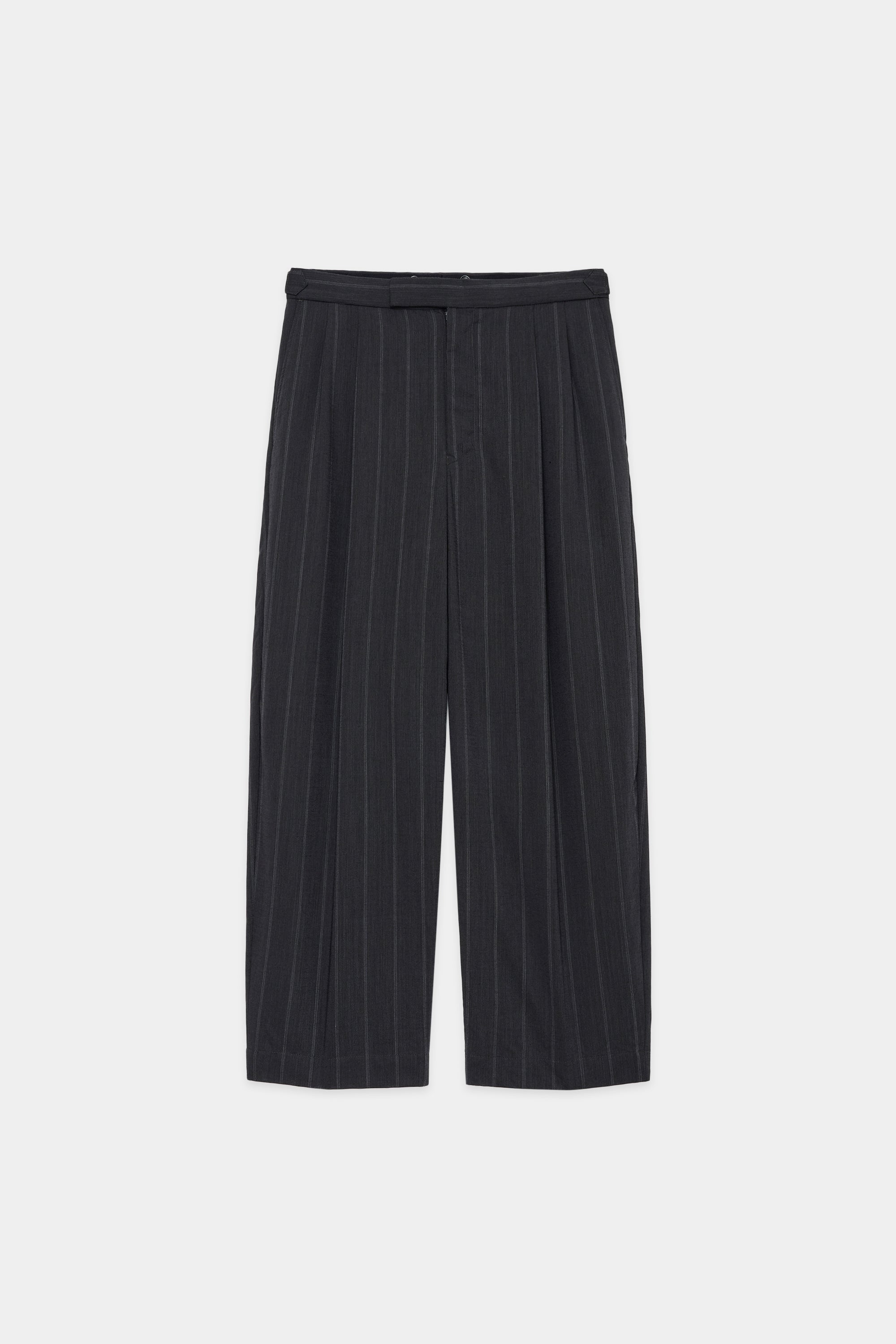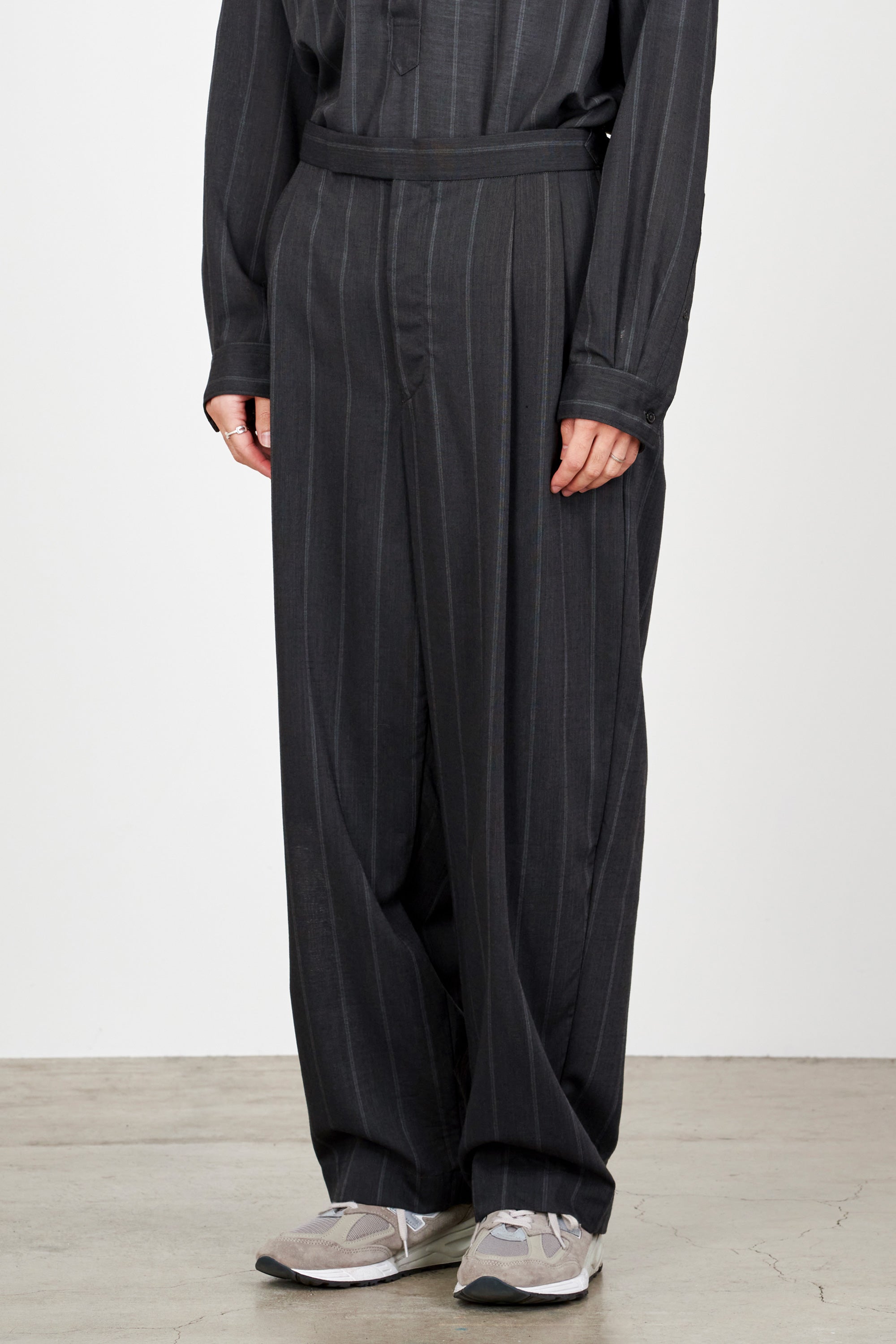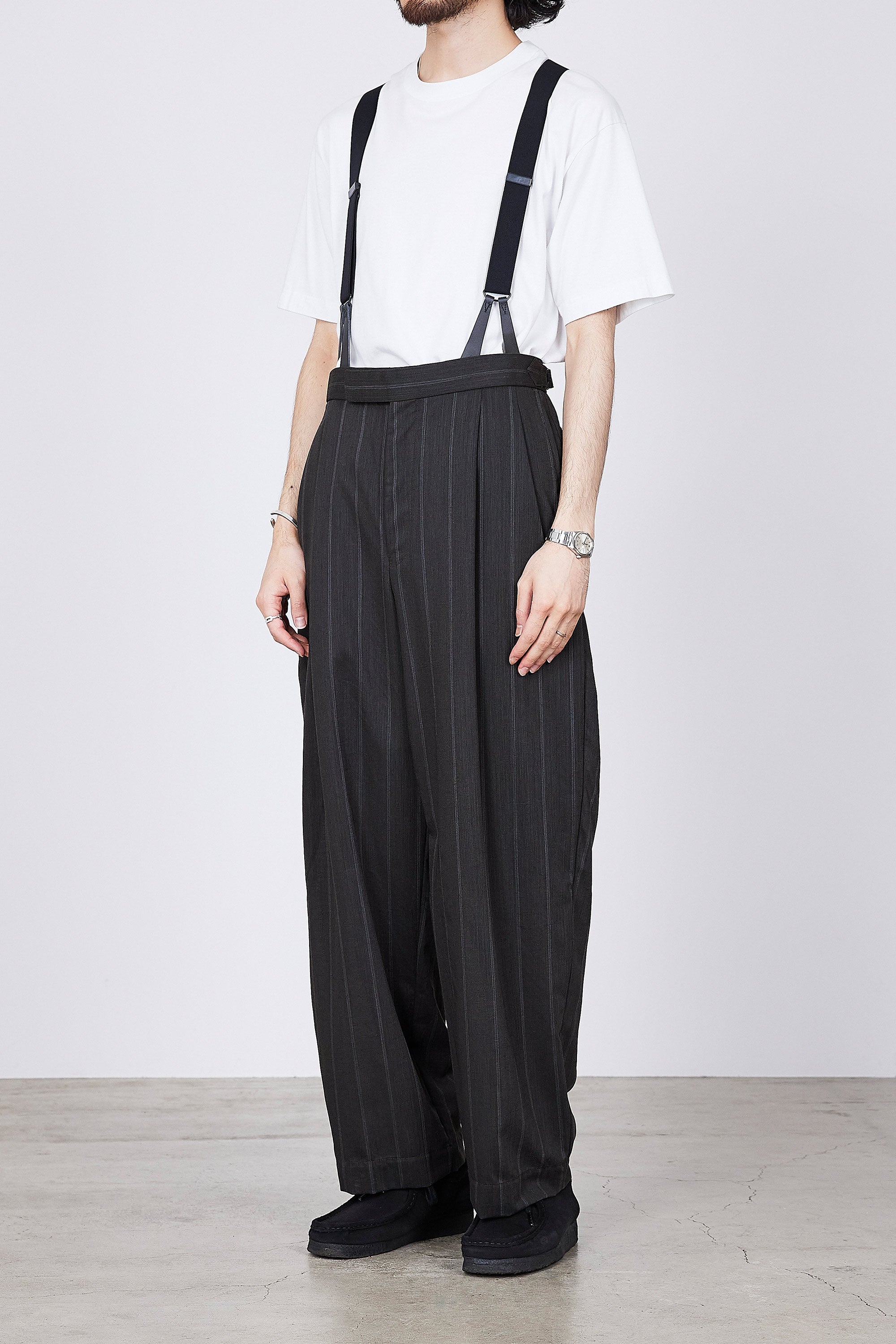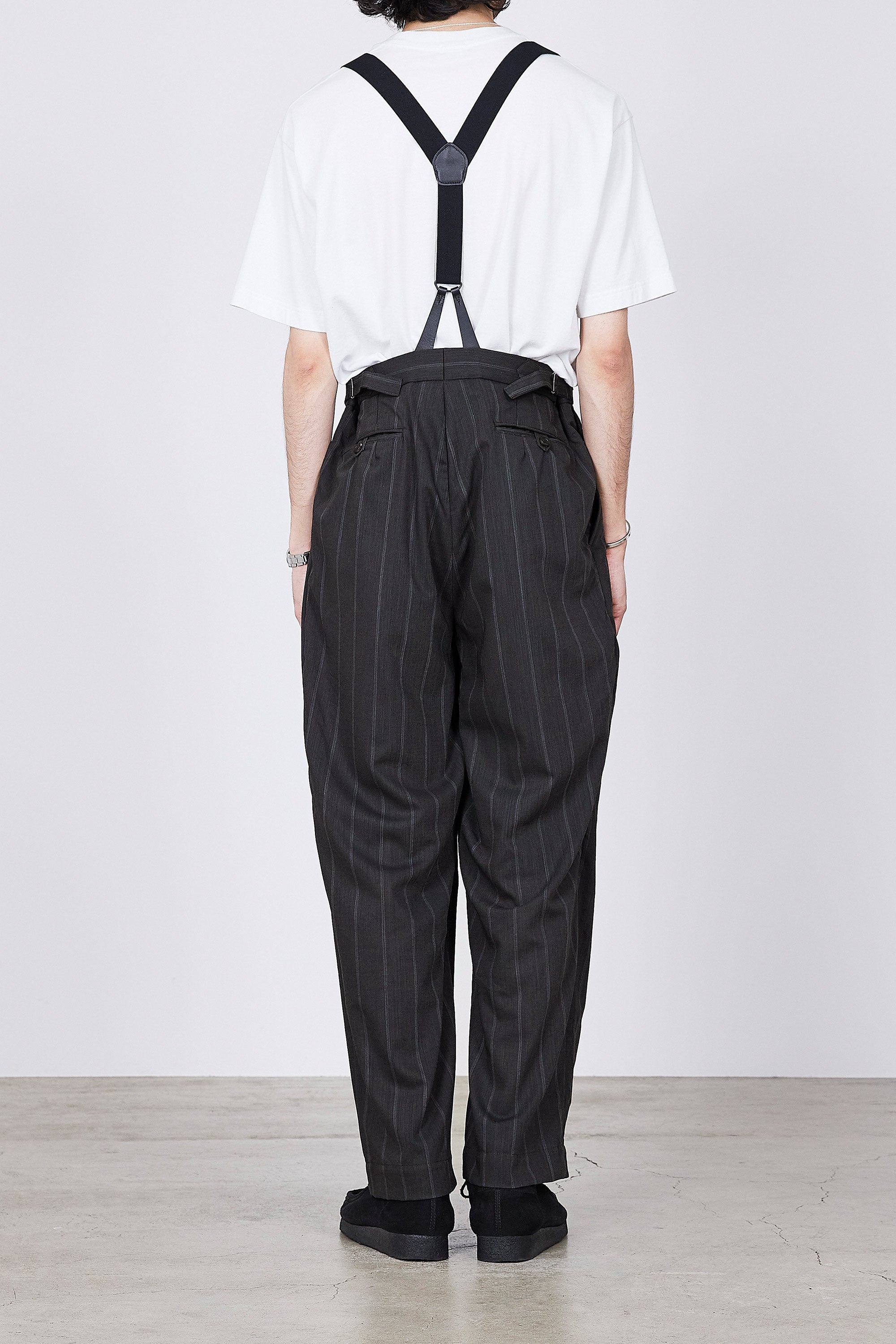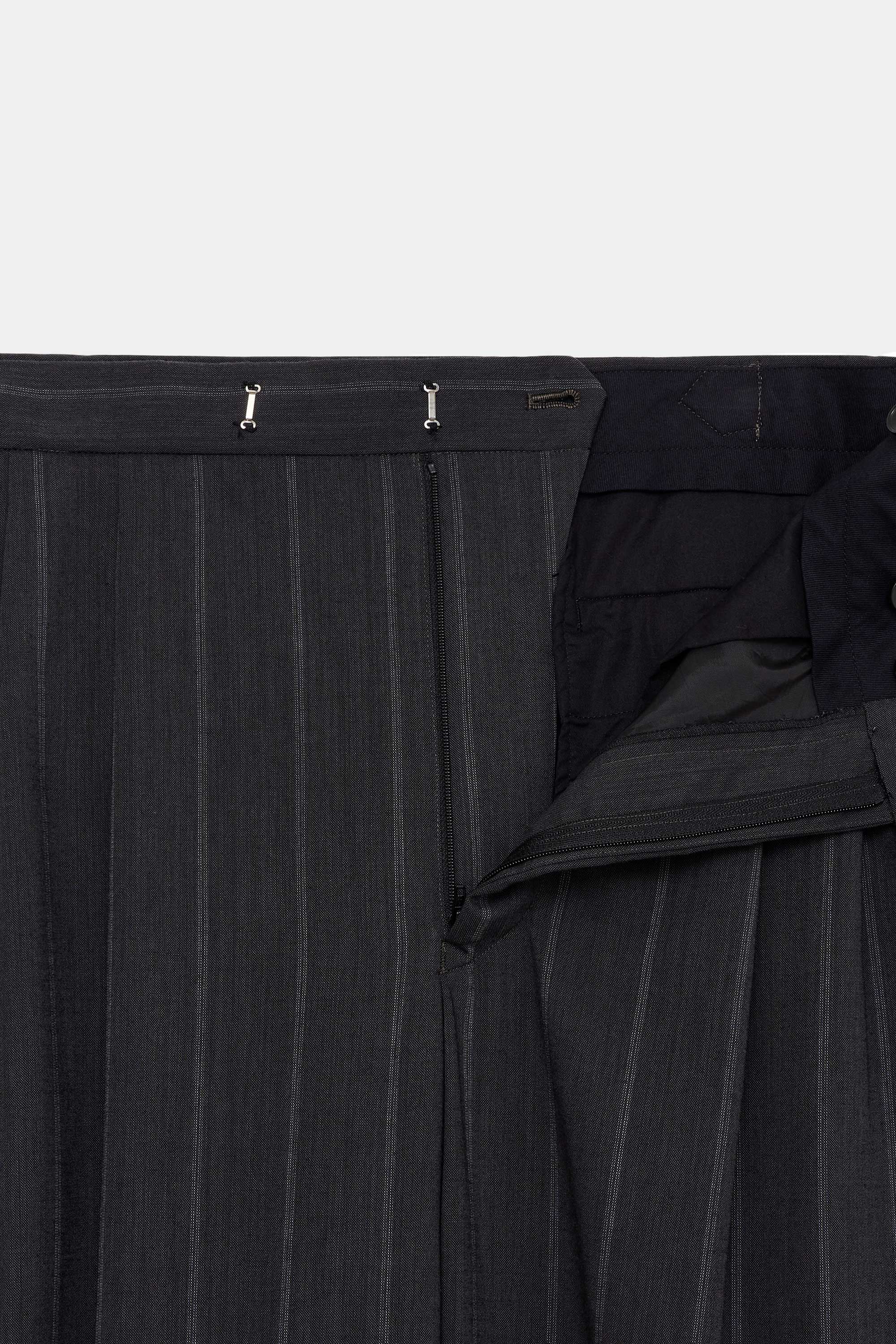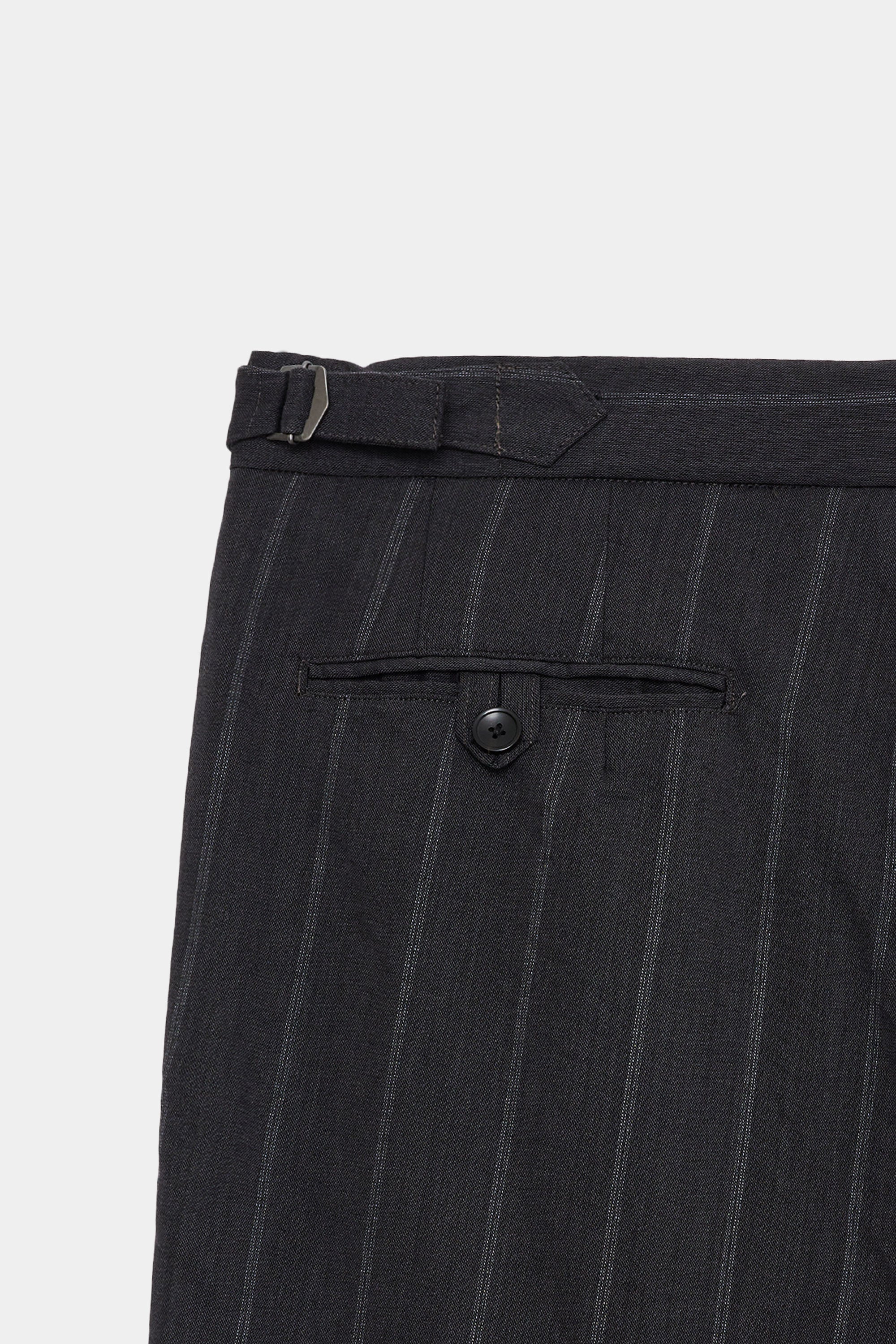 /
2/72 WOOL Z TWIST TROPICAL WIDE STRIPE OFFICER PANTS 2TUCK WIDE, Gray
Design
These wide trousers are an adaptation of the barracks dress trousers, which were adopted by the British Army as a semi-formal dress to be worn at festivals and other occasions.
The silhouette is a wide silhouette with a tapered effect, designed to draw a three-dimensional line with two tucks in the front.
The waist can be adjusted with side adjusters and the belt loops have been eliminated for a clean look when tucked in. The deep crotch is also recommended for high-waisted wear.
Recommended comment
These wide trousers make the most of their charm when tucked in. Tailored from a fabric that drapes beautifully, they create an elegant silhouette that gives the impression of a grown-up's composure.

The innovative design without belt loops gives a fresh look when the top is tucked in. The waist can be adjusted with an adjuster at the waist. Buttons are given so that suspenders can be attached instead of a belt, which is also effective as an accent to the outfit.

Cool wool tropical suitable for summer. Match with a jacket of the same fabric to enjoy a set-up style in the hot season.
Item number: M23A-11PT01C
Item name: 2/72 WOOL Z TWIST TROPICAL WIDE STRIIPE OFFICER PANTS 2TUCK WIDE
100% WOOL
The twin yarns are twisted in the opposite direction of the normal twisting, resulting in a wool tropical with a difference. It has a smooth feel peculiar to fine count yarn, as well as a pleasant jarring sensation that leads to a good skin feel. The number of warp and weft yarns has been adjusted for an even cooler feel, and the fabric is characterized by a subtle translucency.
The resilience of the fabric, unique to high-twisted yarn, also makes it wrinkle-resistant. The one-washed finish makes it easy to wear casually.