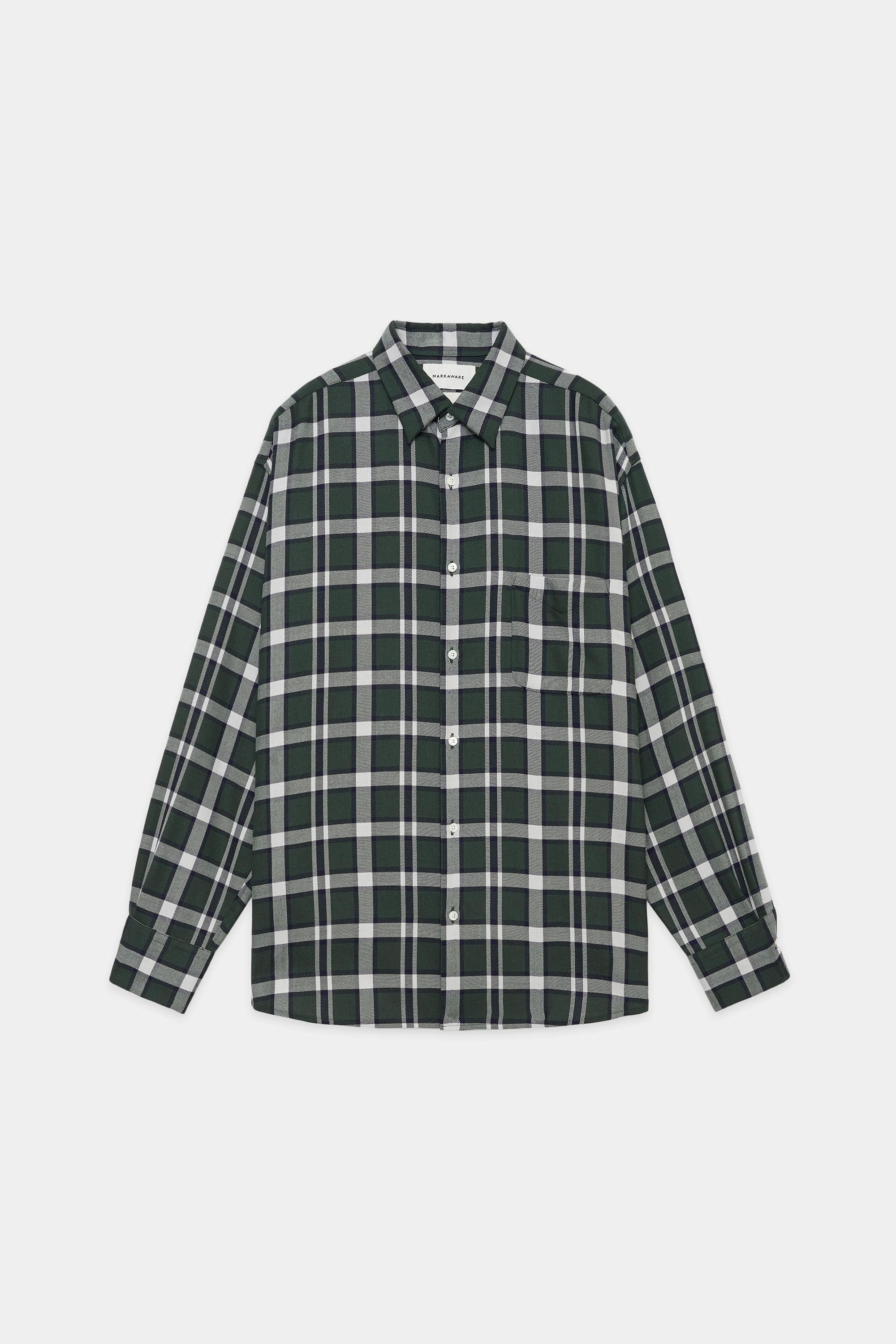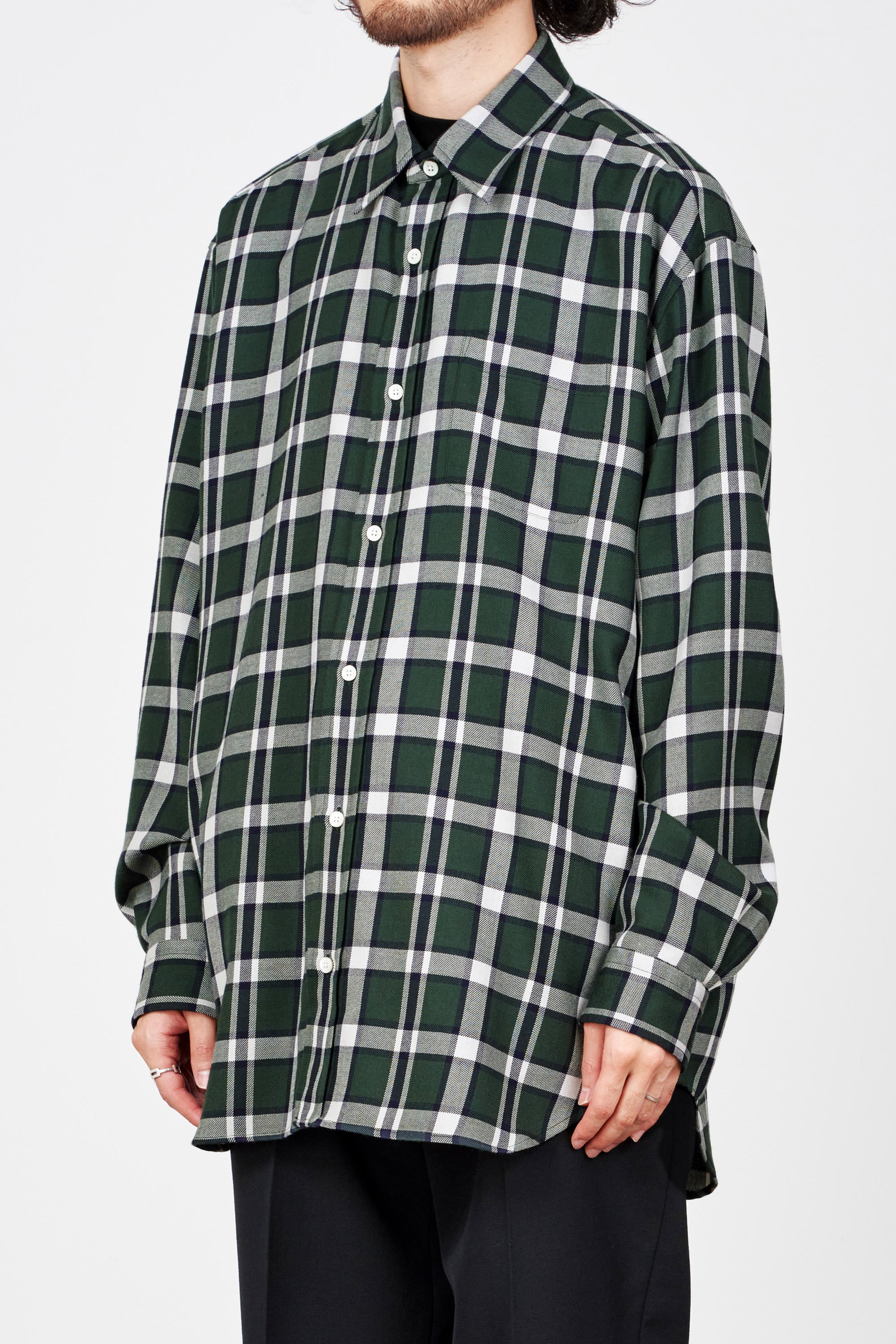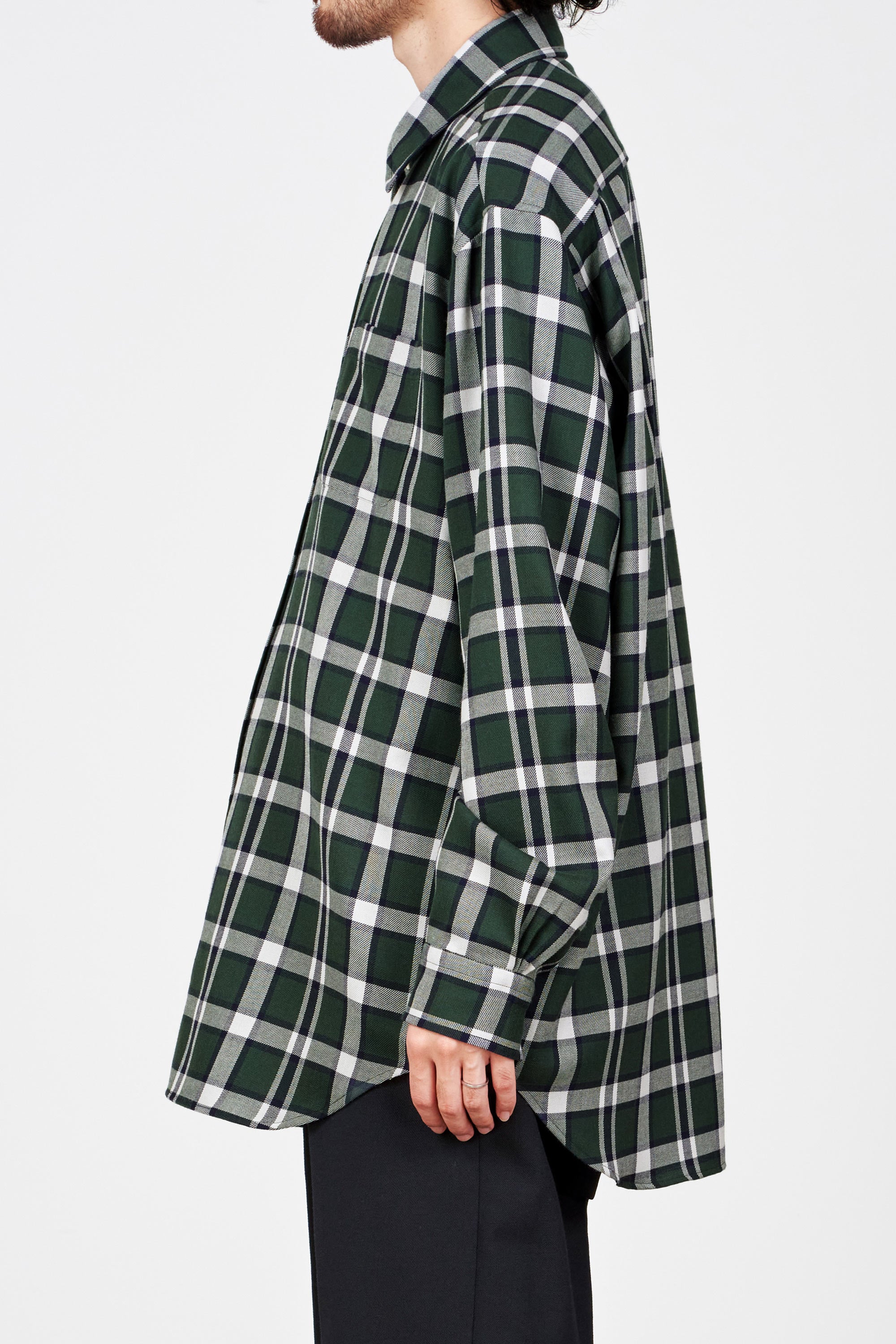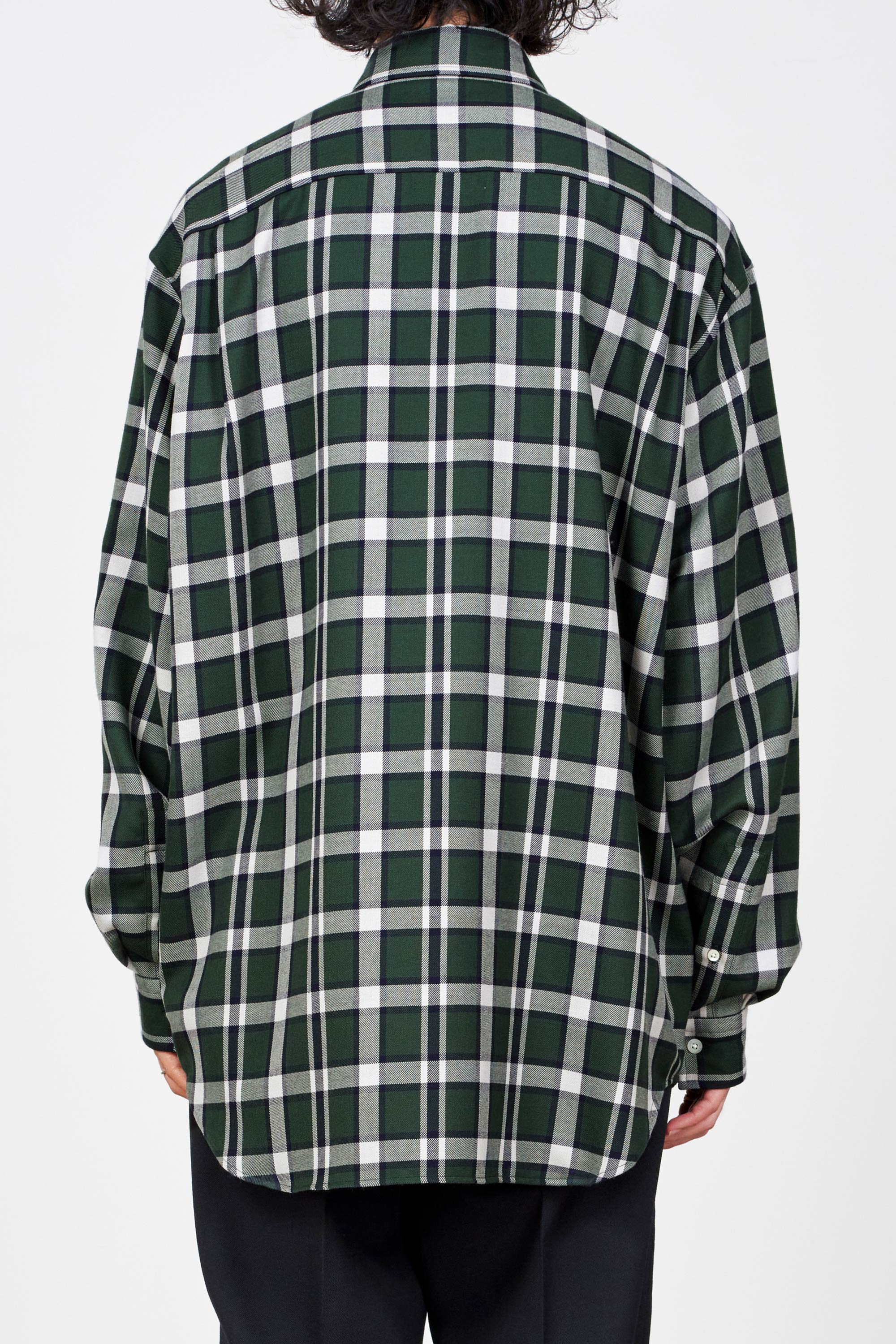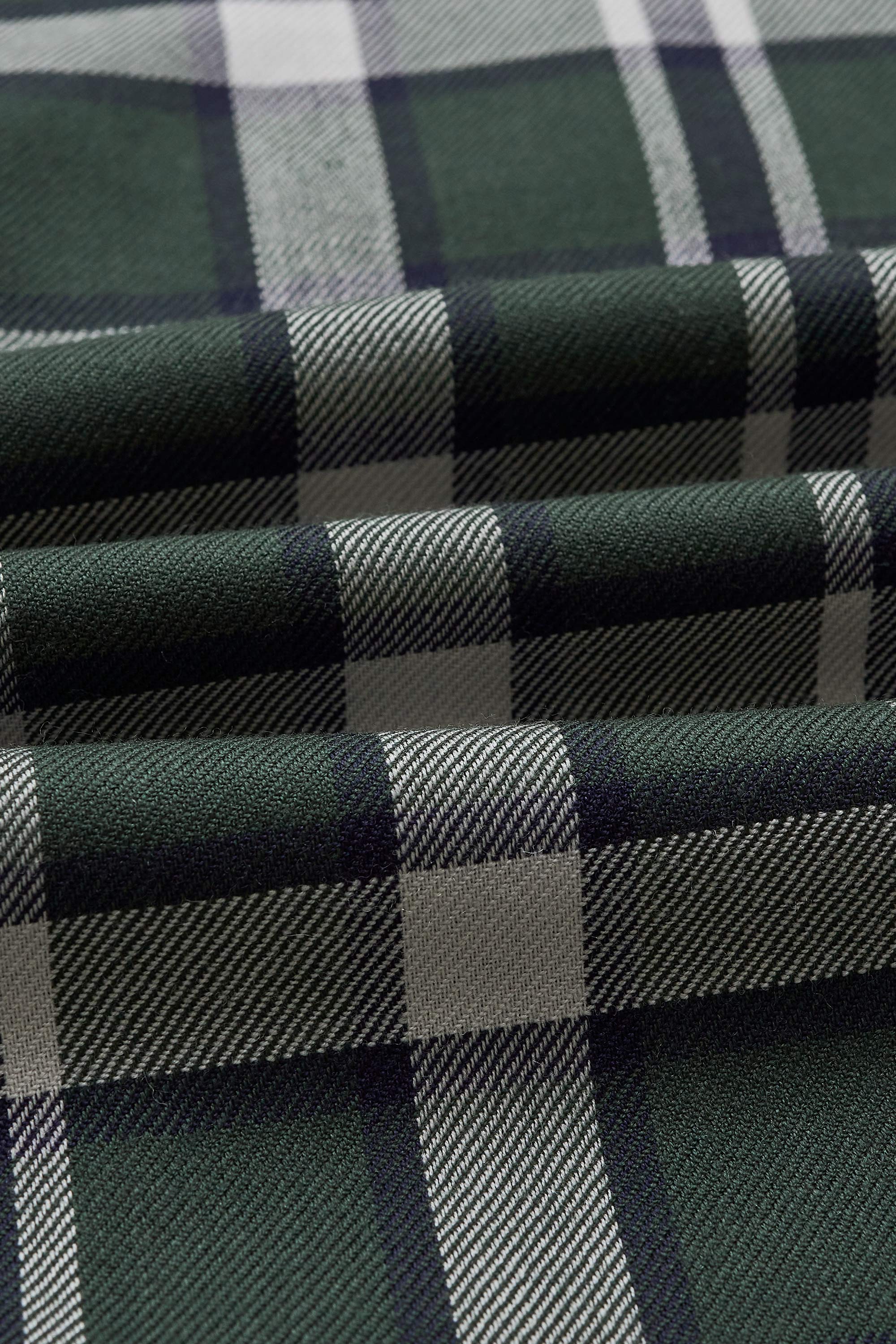 /
2/72 オーガニックウール チェック ヴィエラ ヒュージ シャツ, Green Check
Design
The "HUGE SHIRT" features an oversized silhouette. It is like wearing a basic silhouette shirt in a size 3 to 4XL. The natural big-size silhouette is characterized by neither an extremely wide body nor sloping shoulders.
The delicate sewing is also carefully considered, and the beauty of the shirt is enhanced by extremely fine stitching. It can be worn on any occasion in daily life and fits in with a variety of coordinates. It is simple, yet it makes a strong statement.
Recommended Comments
Viera fabric with an authentic checkered pattern. It is less bristly than flannel and has a soft and elegant feel. It is also characterized by its high quality and pleasant feel against the skin. The casualness of the checkered pattern and the elegance of the fabric are well blended into a single piece of clothing.
While the size is large enough to fit today's trends, the details and patterns are authentic. This item has the exuberant feeling of finding a good-sized shirt at a vintage clothing store. Therefore, this item is recommended for those who want to incorporate the trend without being overbearing.
Product Number/Product Name
Product No.:A22D-05SH01C
Product name:2/72 ORGANIC WOOL CHECK VIYELLA HUGE SHIRT
100% ORGANIC WOOL
This flannel fabric is woven with non-mulesing wool from New Zealand. While it has a firm thickness, the use of high-fiber wool gives it a soft, fluffy feel and a beautiful drape. It also has a fine texture.