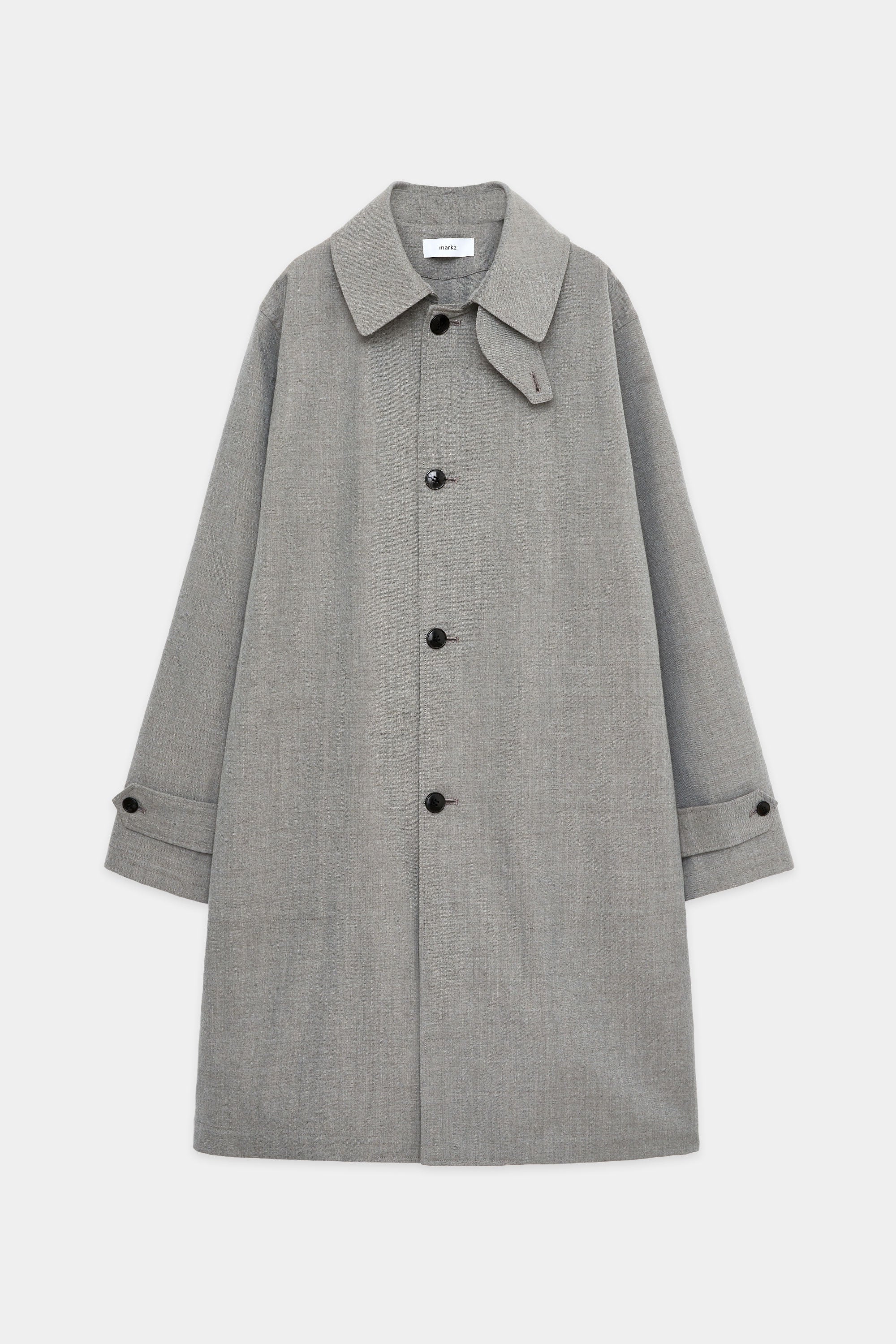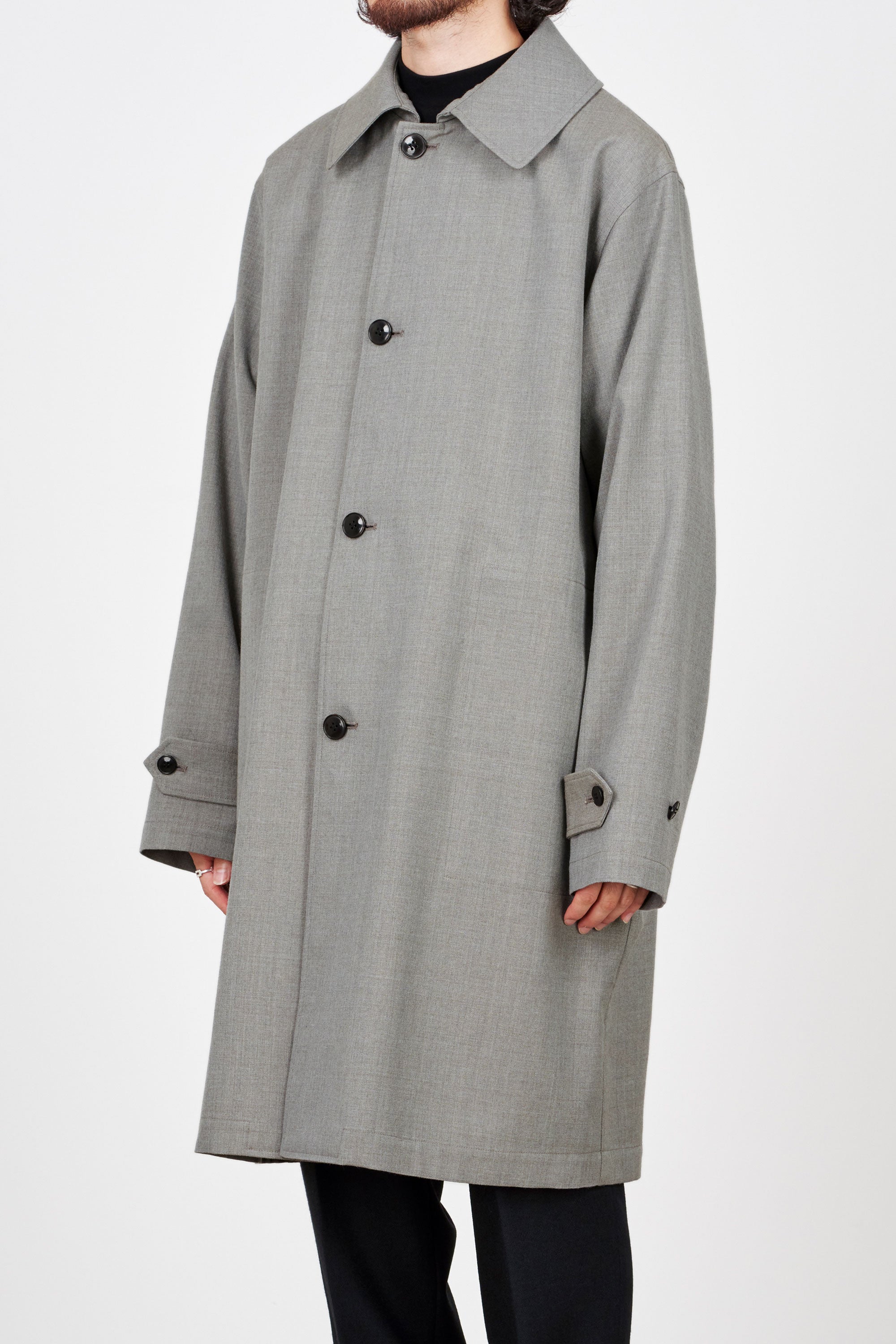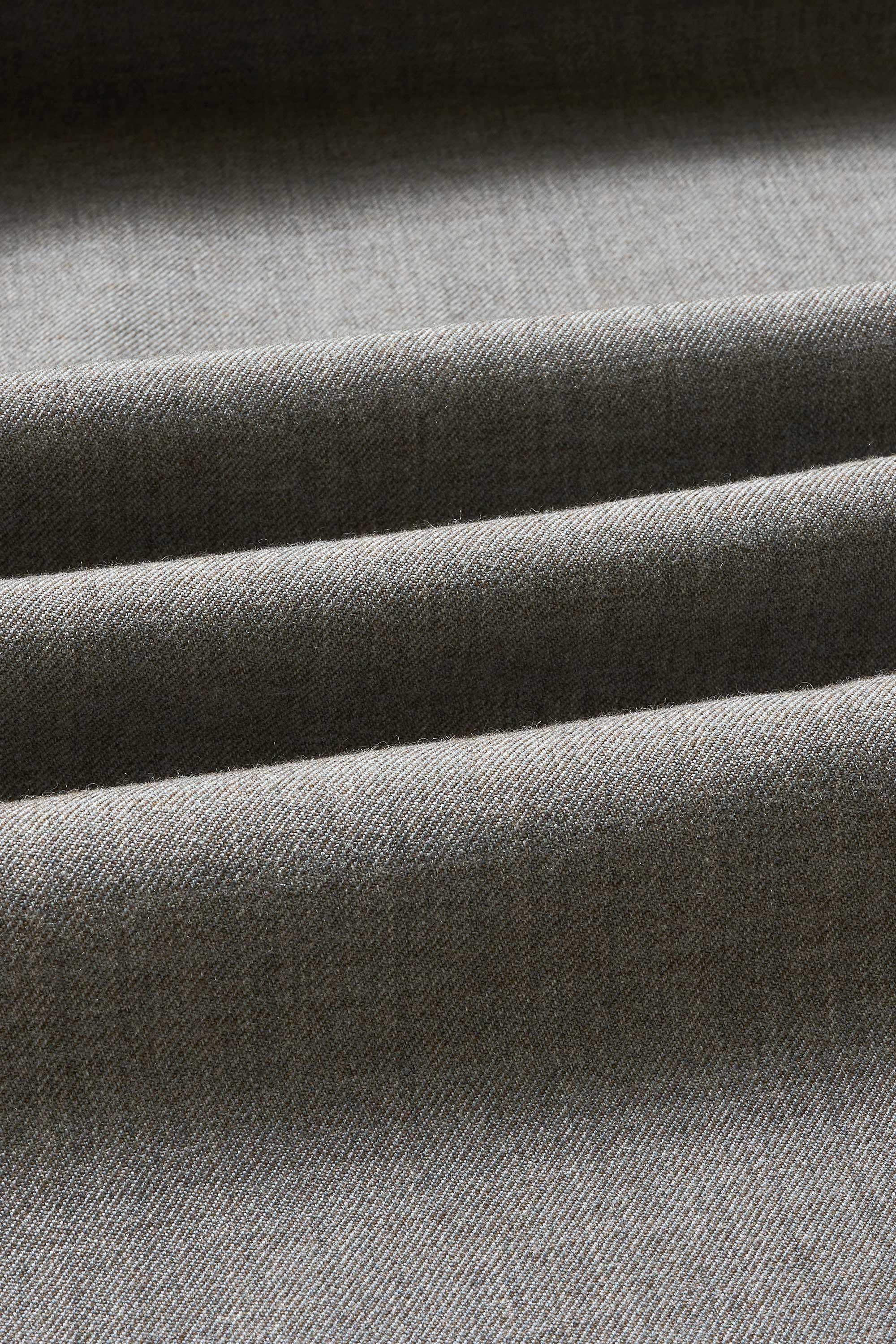 /
2/48 ウールヴィンテージギャバ シャツコート, Top Beige
Design
SHIRT COAT" is a standard item of marka. This season, the silhouette has been adjusted to a clean, vertical shape. The side lines fall straight down in a non-habitual silhouette, while the shoulder lines fall naturally and the moderately relaxed body width keeps a sense of relaxation. This coat has been upgraded to a coat that is easy to wear for both those who prefer a classy look and those with a slender body shape.
The design has a simple finish with no decoration. The collar has a pedestal collar to give a three-dimensional appearance around the neck, and a large belt is attached to the cuffs as a design accent. Also, the casual stitching on the front pocket adds a modern impression to the coat.
Recommended Comments
This shirt coat is perfect for throwing on over a T-shirt, shirt, or light knit. This item is useful not only for early fall, but also as a spring coat when the seasons change.
The clean, vertical silhouette, the tasteful texture that makes it look as if it has been worn for years, and the simple but well accented design are a trinity that makes this coat easy to wear both elegantly and casually.

It is a piece that is easy to coordinate and once you put the sleeves on, you will never want to leave it.
Product Number/Product Name
Product No.: M22C-08CO01C
Product name:2/48 WOOL VINTAGE GABARDINE SHIRT COAT
100% WOOL
This wool gabardine has a dry touch and a good amount of unevenness due to rubbing. It expresses the feel of a fabric that has changed over time, as if found in old clothes. It has a standard twill weave structure, but you can feel the difference in texture from conventional ones. This fabric is a well-balanced fusion of the elegance of wool and casual texture.