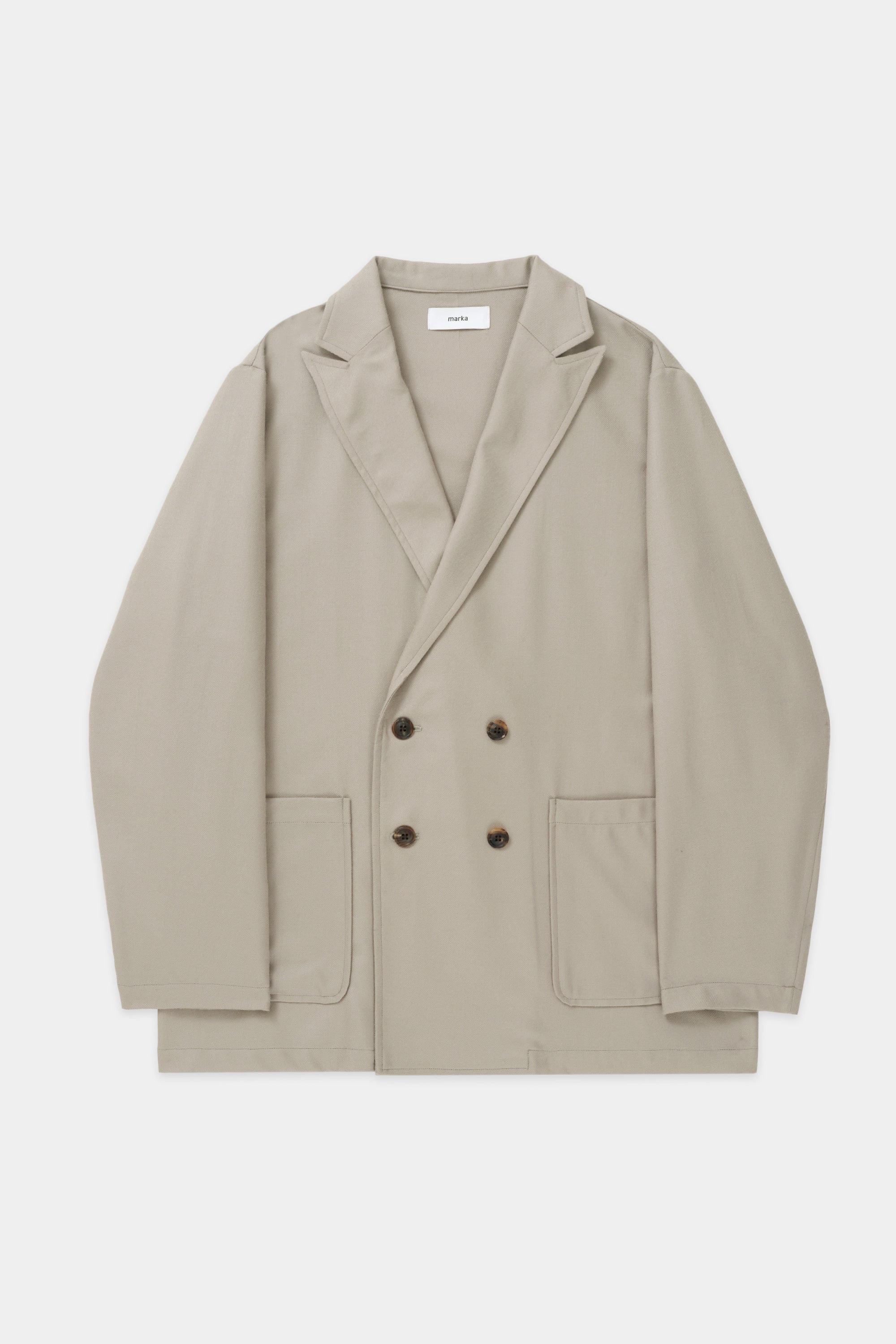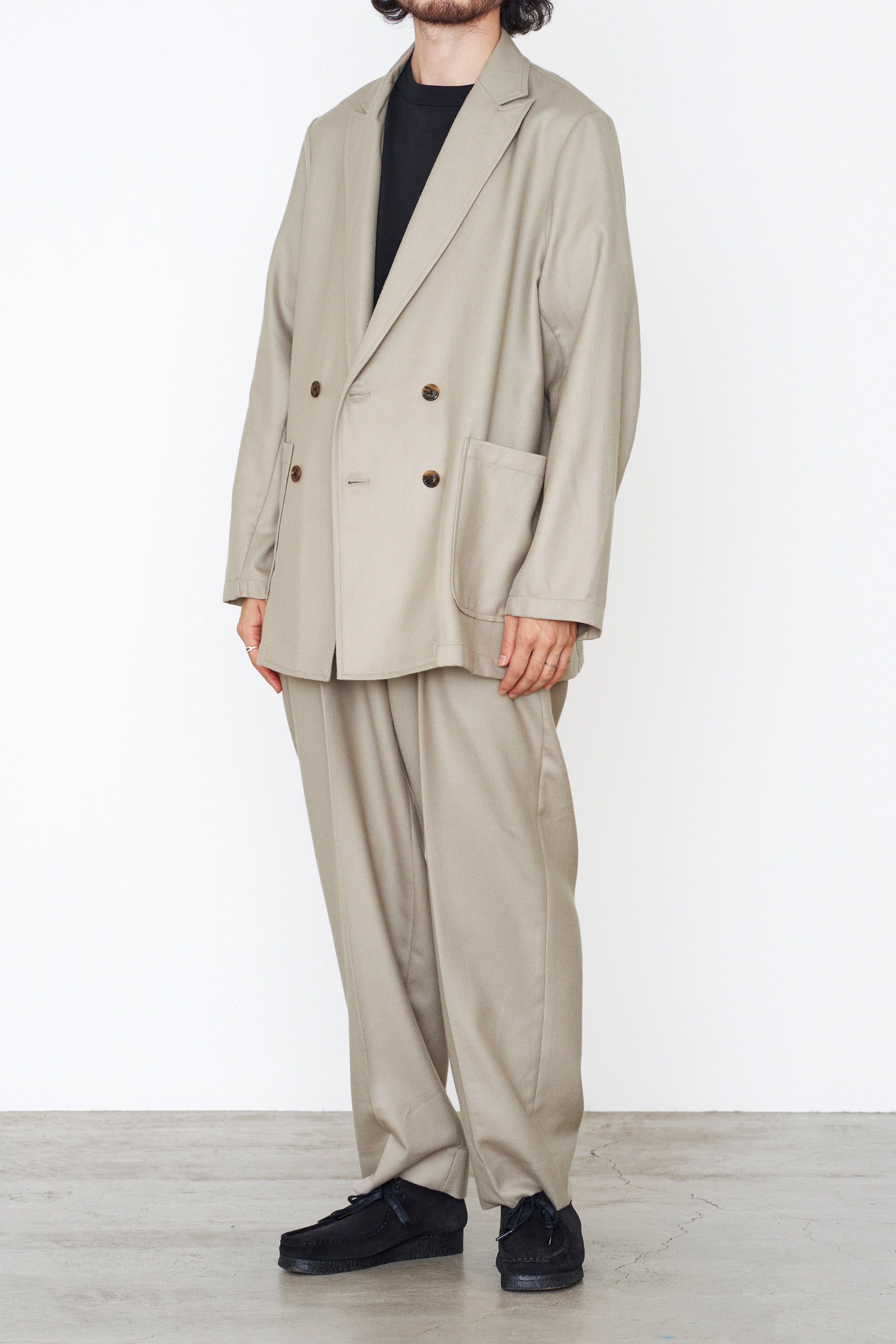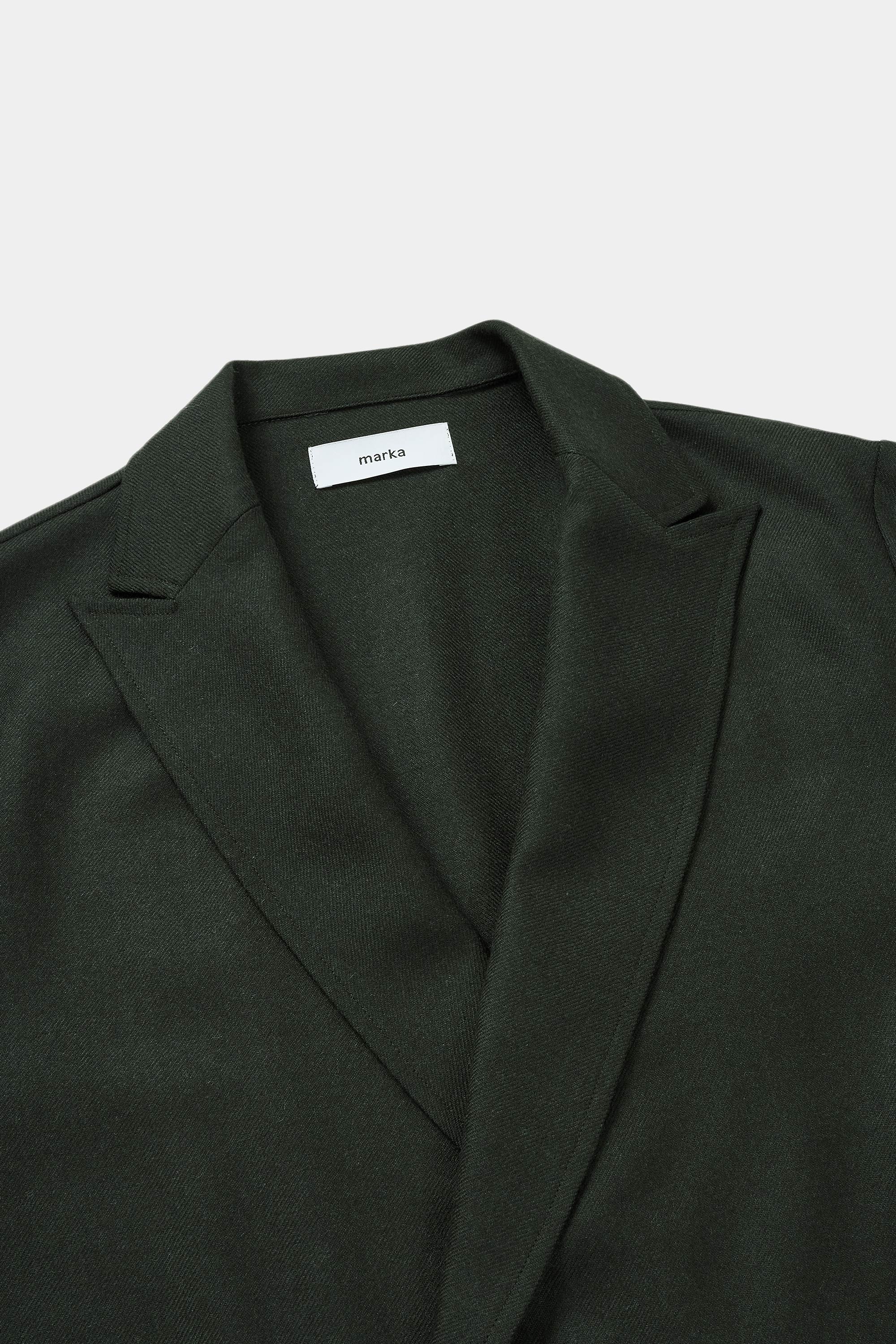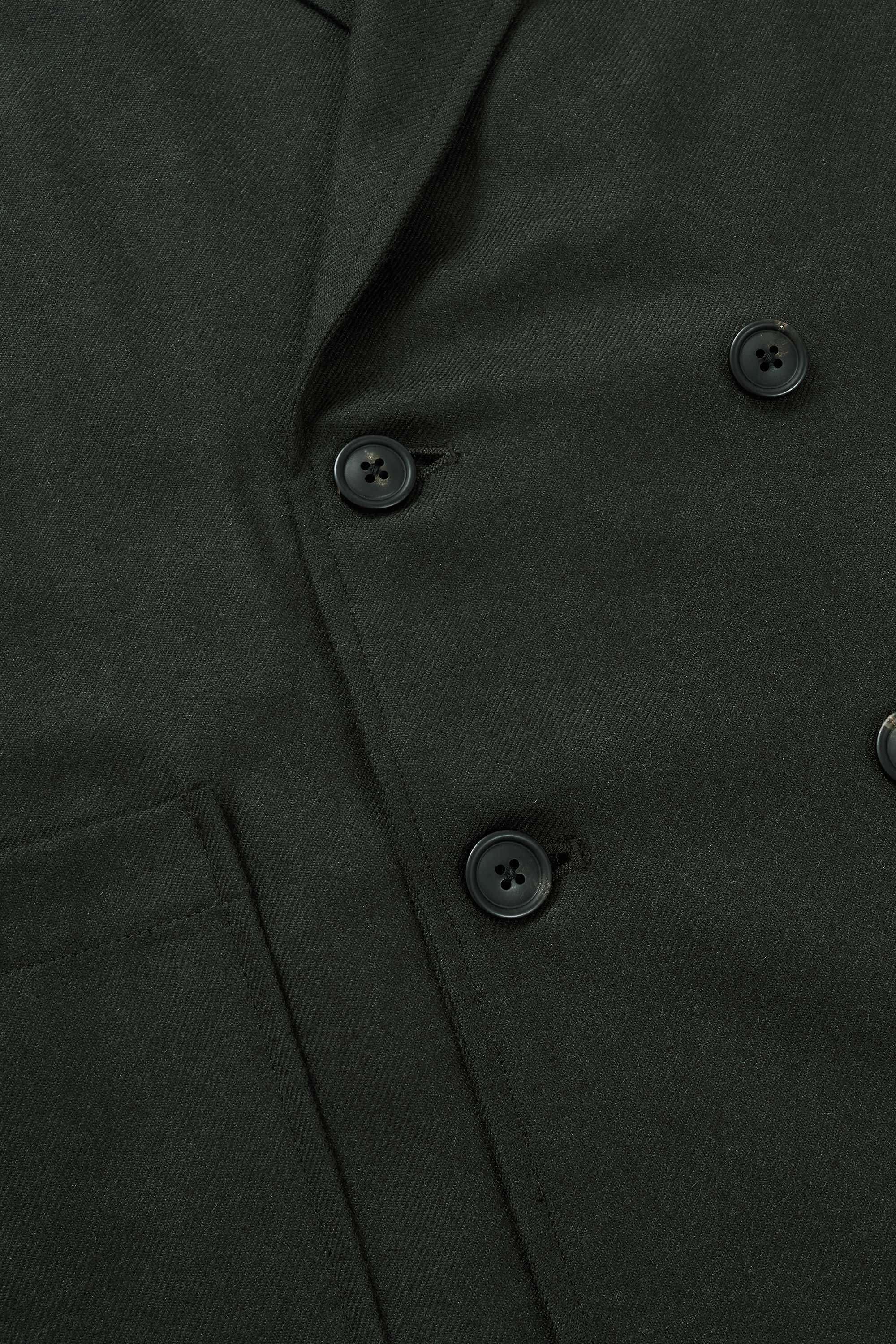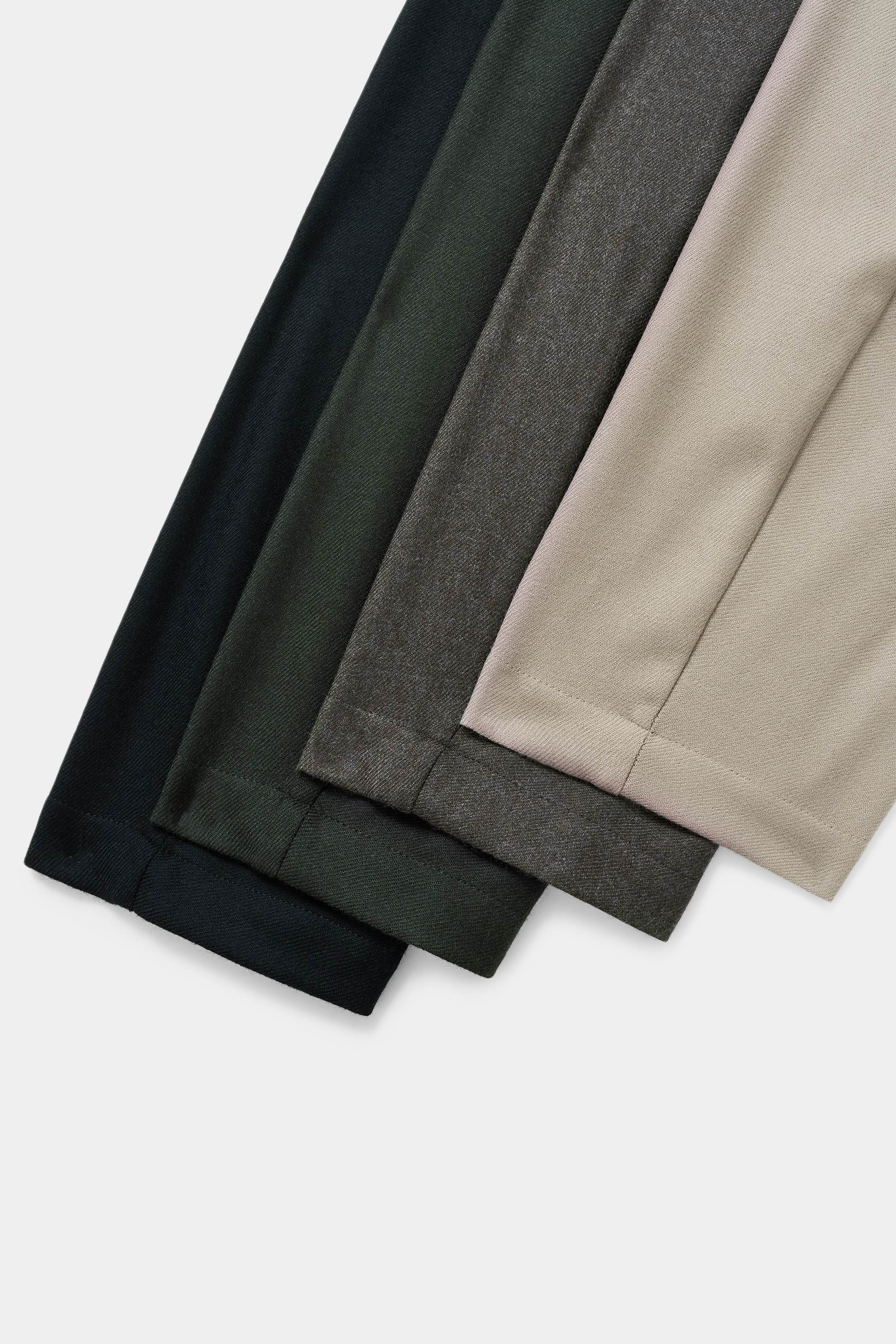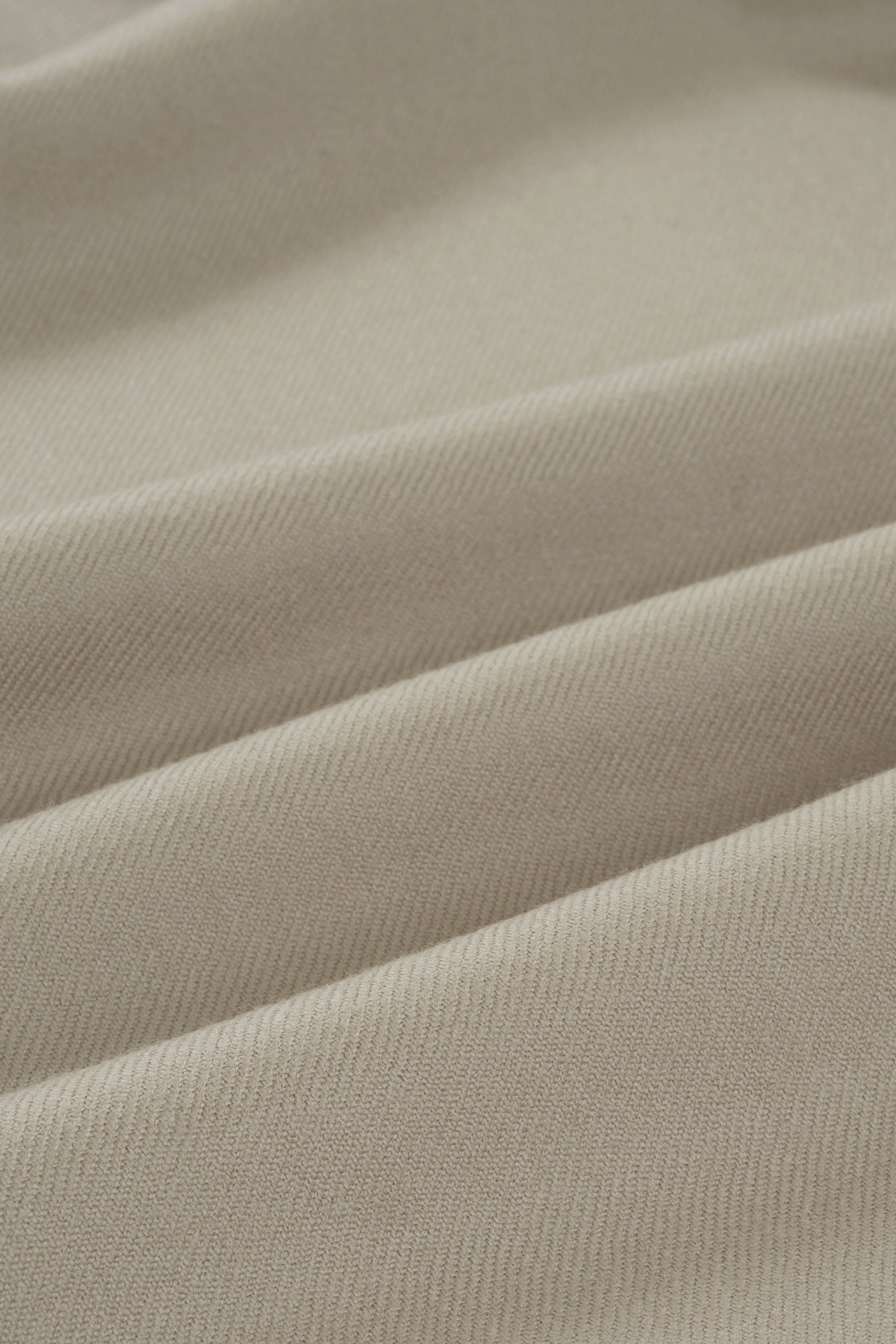 /
2/48 Wool Soft Serge Shirt Jacket, Graige
Design
A regular sized Shirt Jacket with just the right amount of room for the shoulders. Up until last year the design was without lapels, but for this season it has been updated into a four-button, double-breasted jacket with peaked lapels. Wear it with the front buttons open to enjoy a cardigan-like A-line silhouette. The large patch pockets on each side bring in an additional casual feeling.
Recommended Comments
A single tailored Shirt Jacket made from soft wool serge. Functions as the perfect coat for the fall, and an inner for a heavier outer during winter. Double-breasted, but still allows you to be yourself with a cardigan-style single garment. Coordination with Slacks made from the same material comes highly recommended.
100% WOOL
This serge is created using double No. 48 wool twill. A flexible and light material, it comes recommended for wearing from fall through to winter. It also has a full-bodied feeling and a sheen on its surface, making it a staple of marka products.