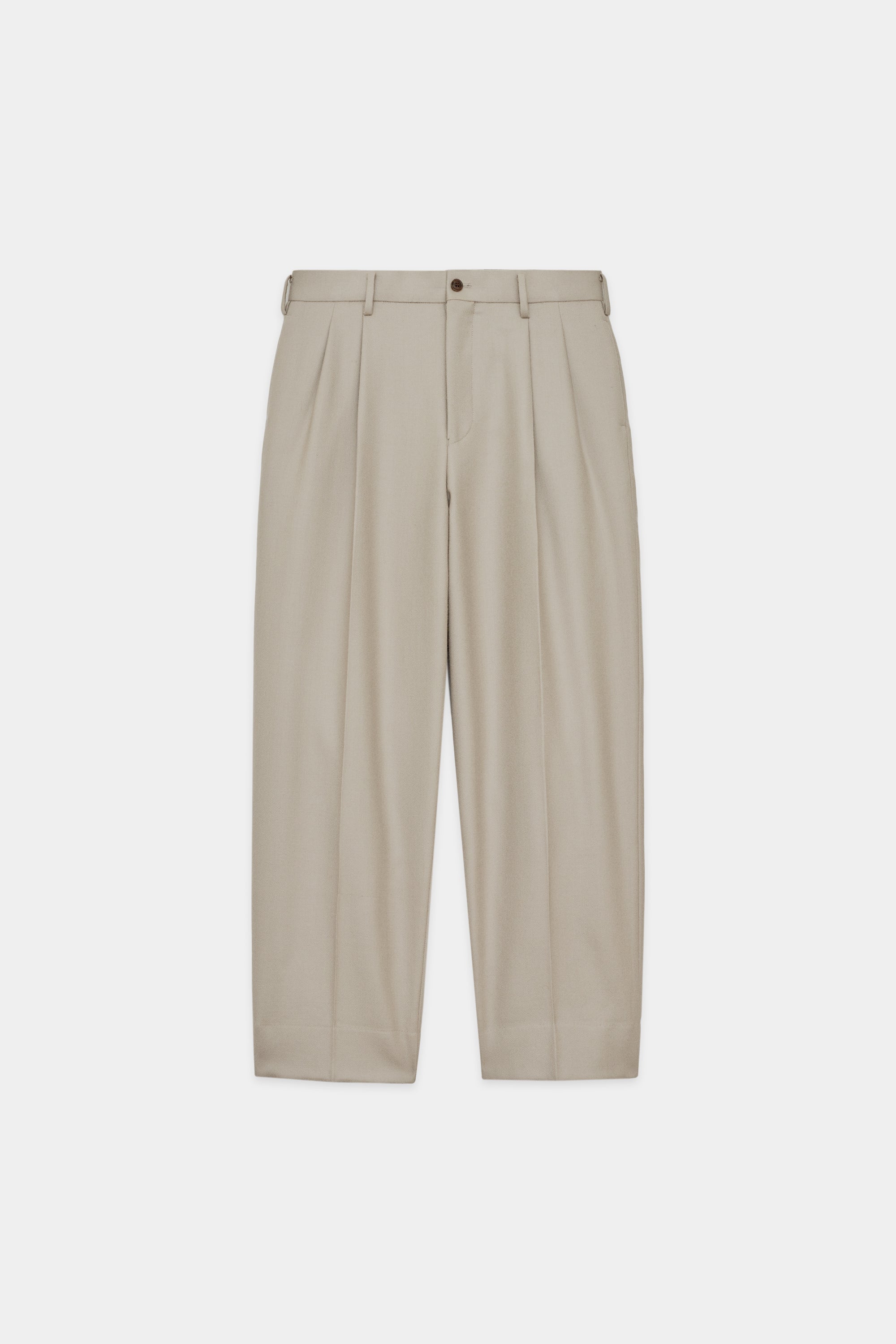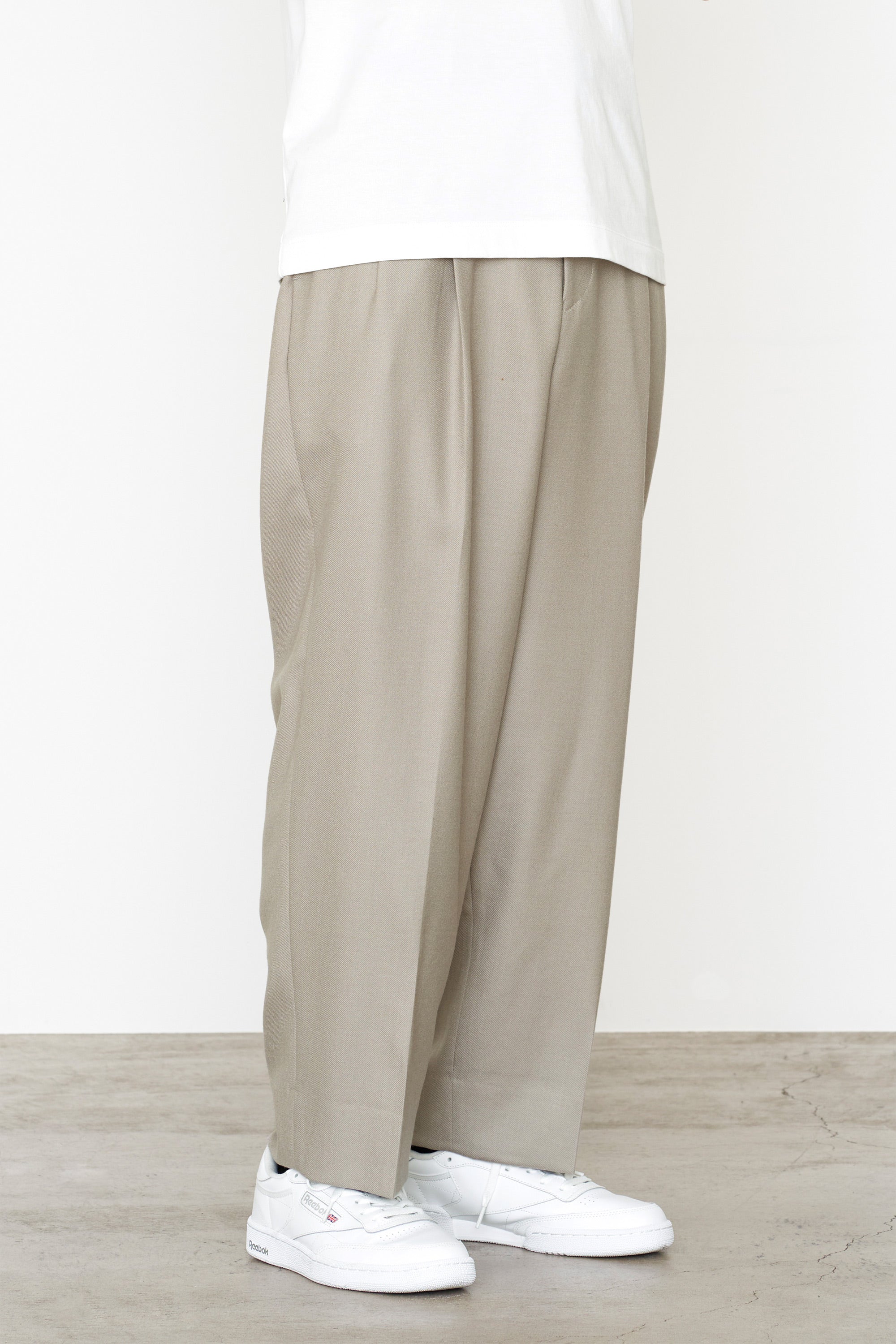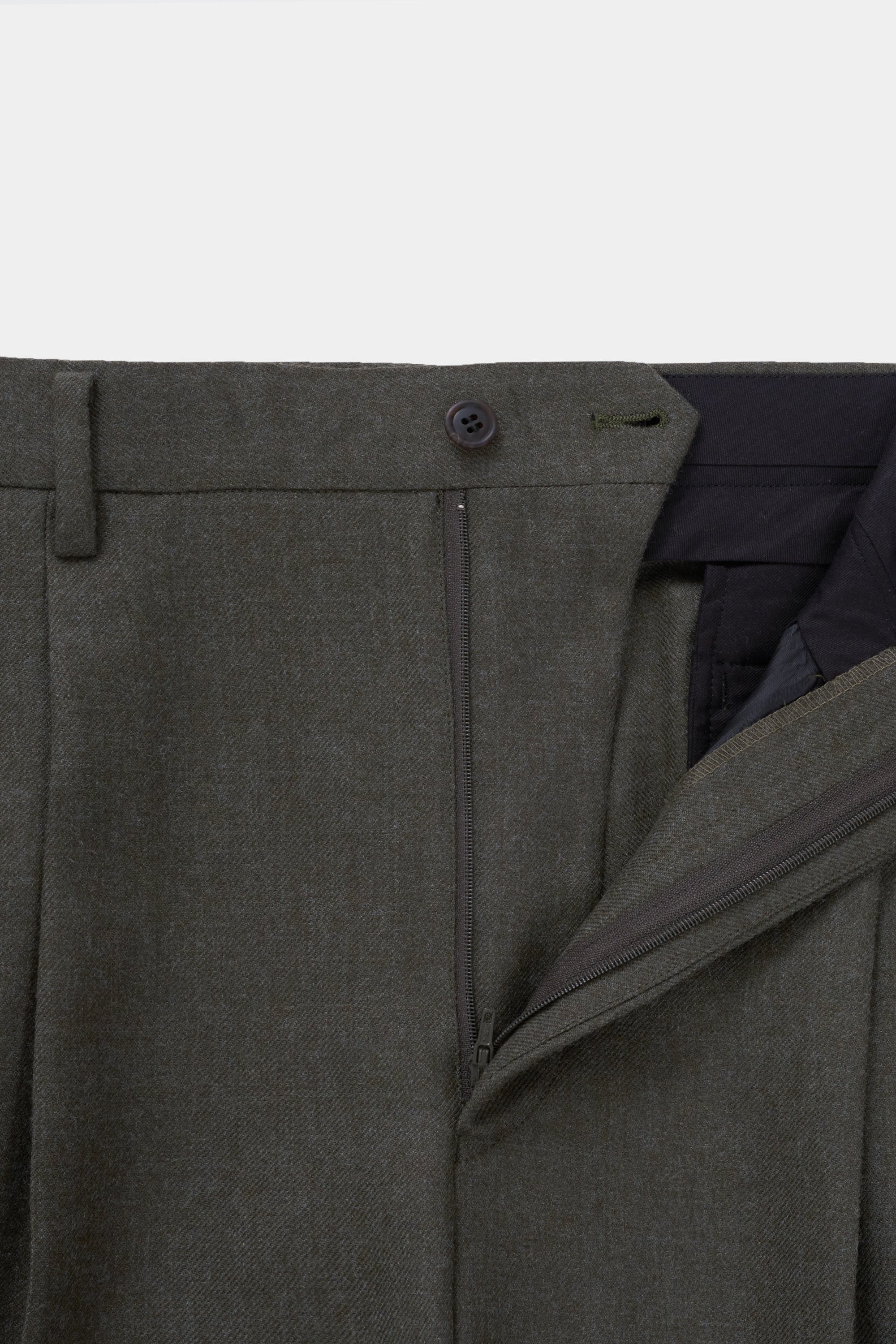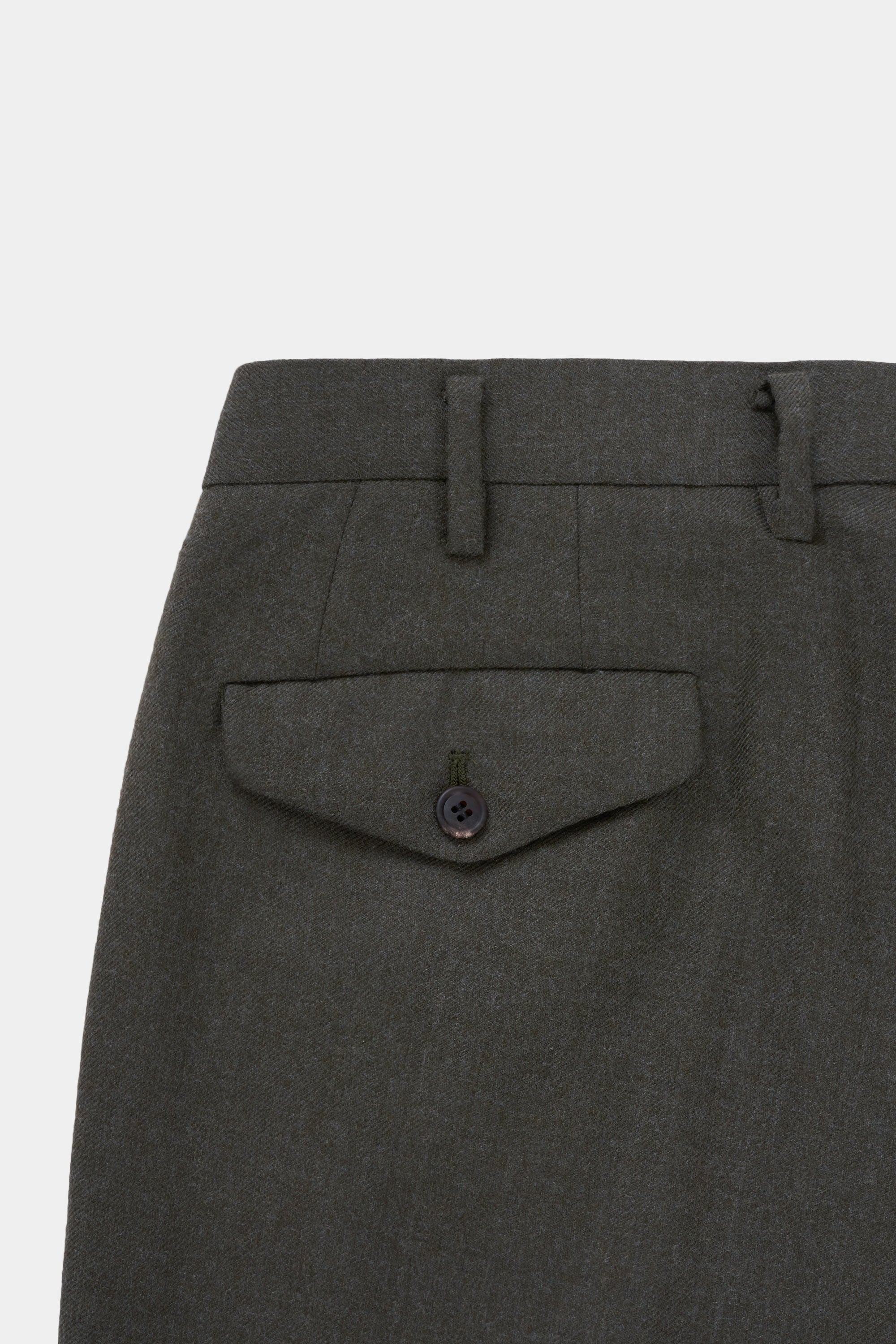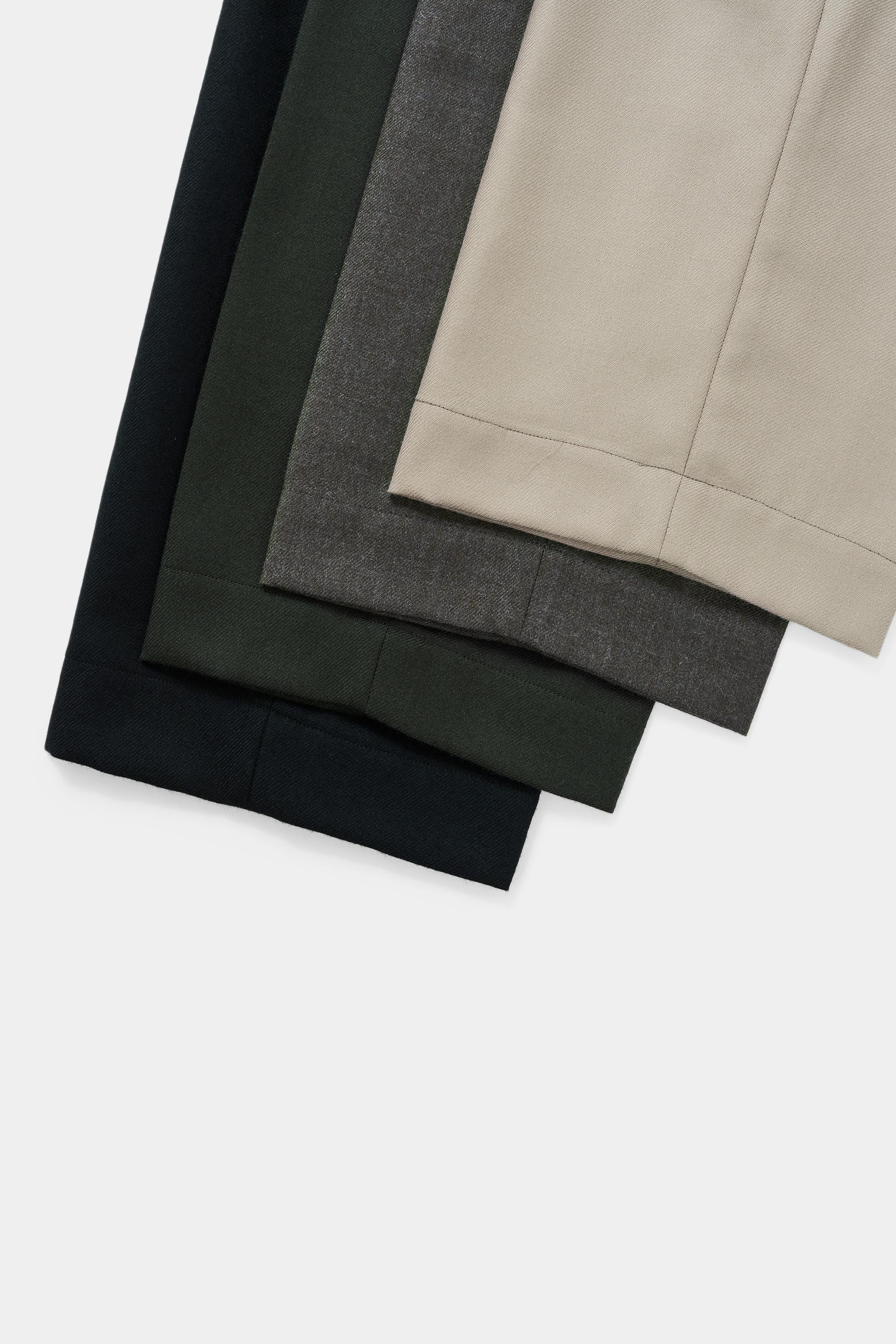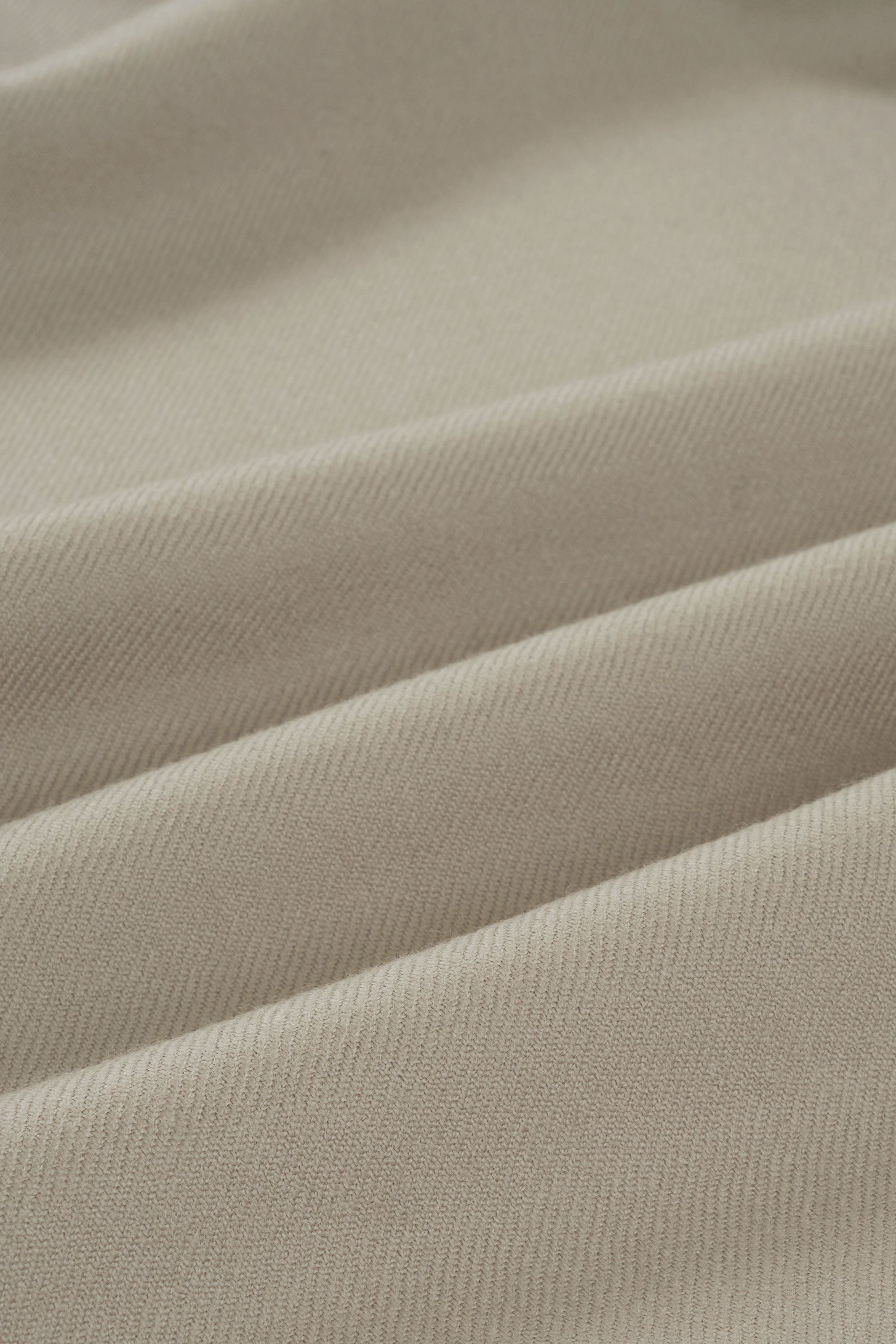 /
2/48 Wool Soft Serge 2tuck Cocoon Fit Trousers, Graige
Design
Our 2 Tuck Cocoon Fit, with a deep rise and swell from the waist to the knees which then immediately tapers down to the hems to create our popular cocoon silhouette. With a firm center crease, the outline still looks attractive from the front without appearing too heavy.
Recommended Comments
The spacious cocoon silhouette is recommended for coordination with similarly spacious cutsews or outers, providing a relaxed feeling. Woolen soft serge comes highly recommended, comfortable across three seasons from fall to spring. Styling with tops from the same material is also recommended.
100% WOOL
This serge is created using double No. 48 wool twill. A flexible and light material, it comes recommended for wearing from fall through to winter. It also has a full-bodied feeling and a sheen on its surface, making it a staple of marka products.