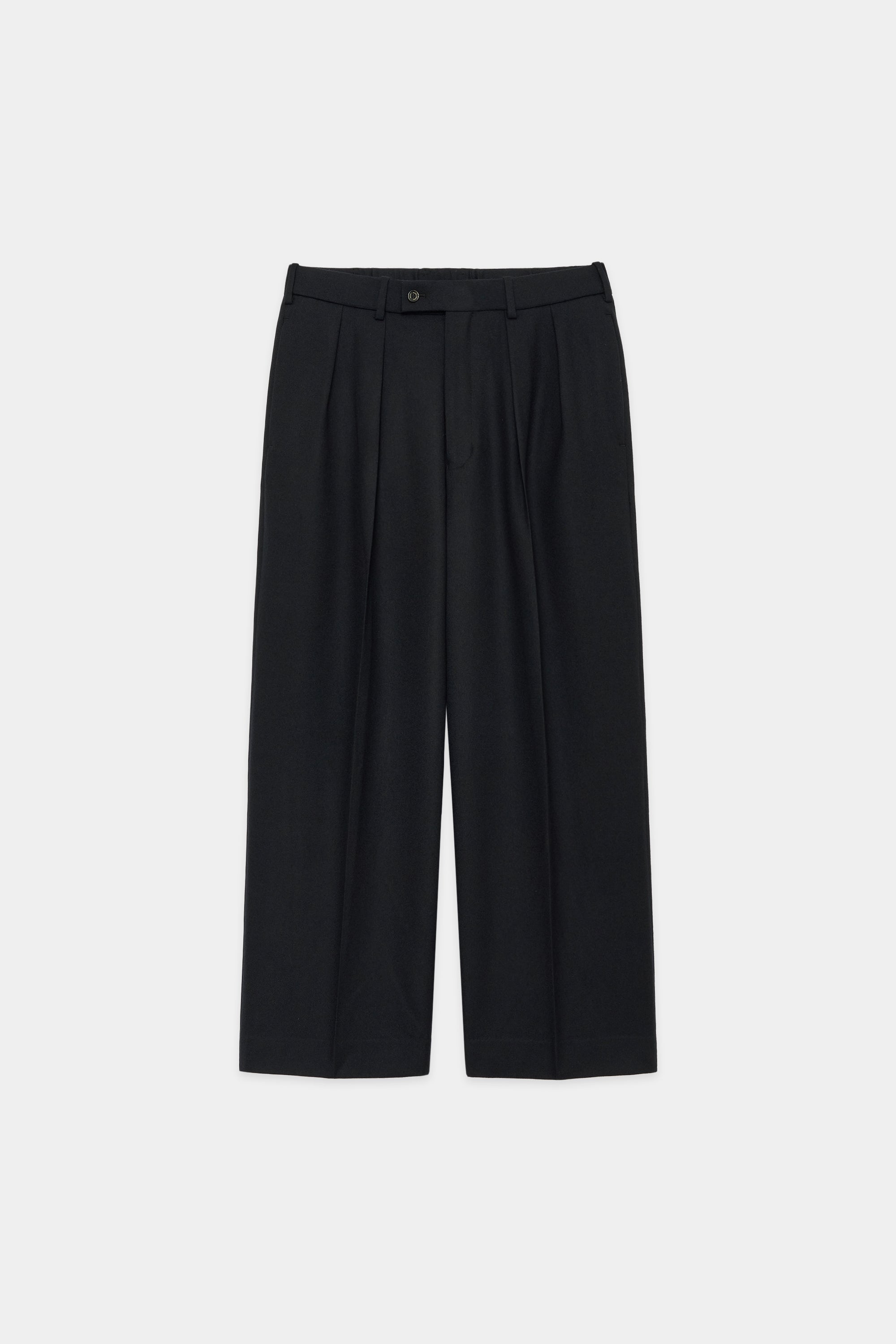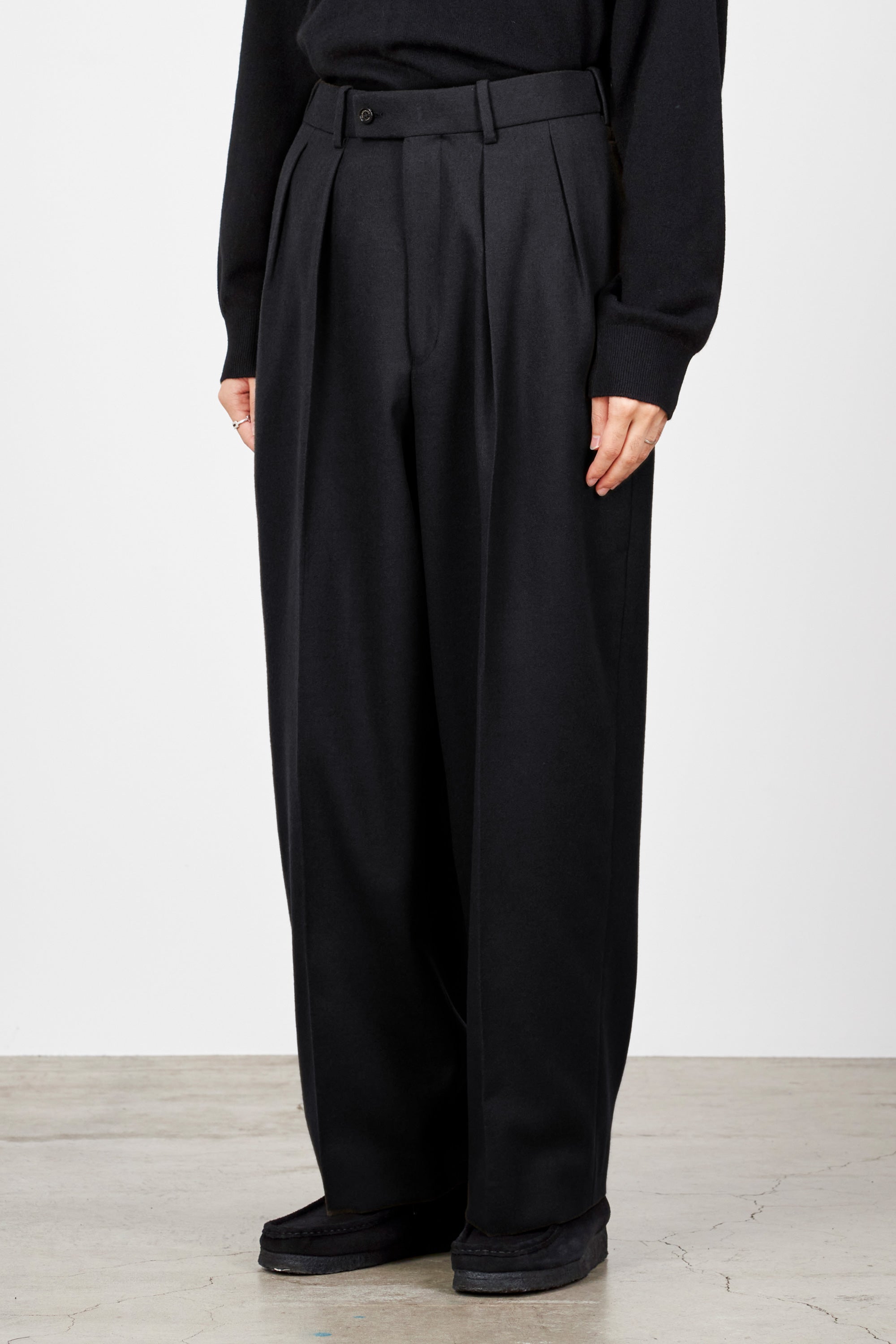 /
2/48 ニュージーランド ウール フラノ ダブル プレーテッド ドラウザース, Black
Design
The "DOUBLE PLEATED TROUSERS" is a new model from MARKAWARE. The silhouette is somewhere between the conventional "PLEATED WIDE TROUSERS" and "CLASSIC FIT TROUSERS". The two tucks at the front create a beautiful drape in a natural way. The front and side views give a different impression when viewed from the front.
The waist is elasticated at the back to fit various body shapes. In addition, it is comfortable to wear, with little stress felt when sitting or bending over.
Recommended Comments
Trousers tailored in elegant and luxurious fabrics create a one-of-a-kind silhouette that is both classic and modern.
Despite its wide width, the fabric's relaxed feel creates a beautiful drape that adds a touch of sophistication to your outfit.
The wide hem width allows for a wide range of shoes to be worn, from sneakers to boots, so you can enjoy a variety of coordination styles depending on your mood.
Product Number/Product Name
Product No.:A22D-04PT01C
Product name:2/48 NEWZEALAND WOOL FLANNEL DOUBLE PLEATED TROUSERS
100% WOOL
This flannel fabric is woven with non-mulesing wool from New Zealand. While it has a firm thickness, the use of fresh wool gives it a soft, fluffy feel and a beautiful drape. It also has a fine texture.