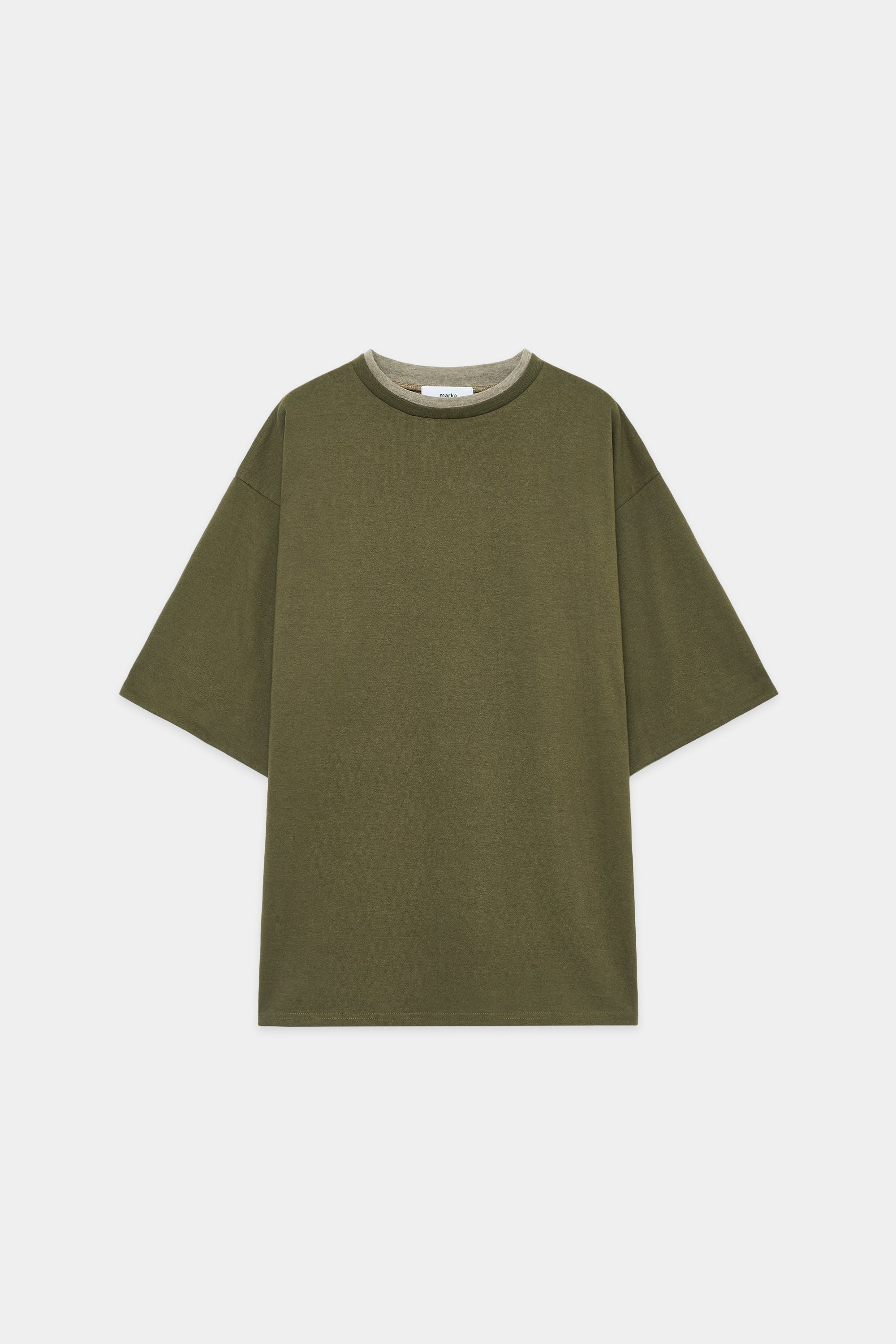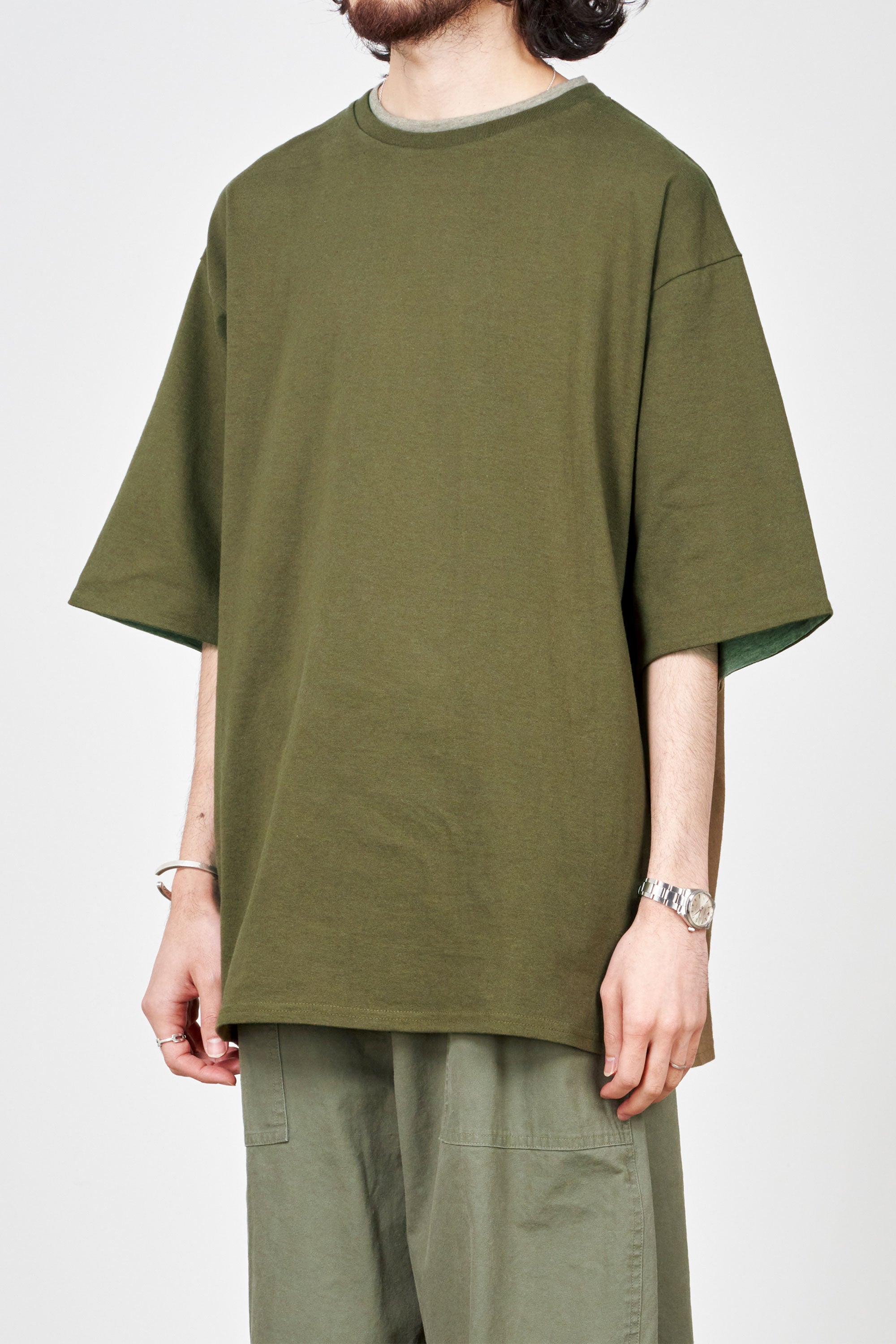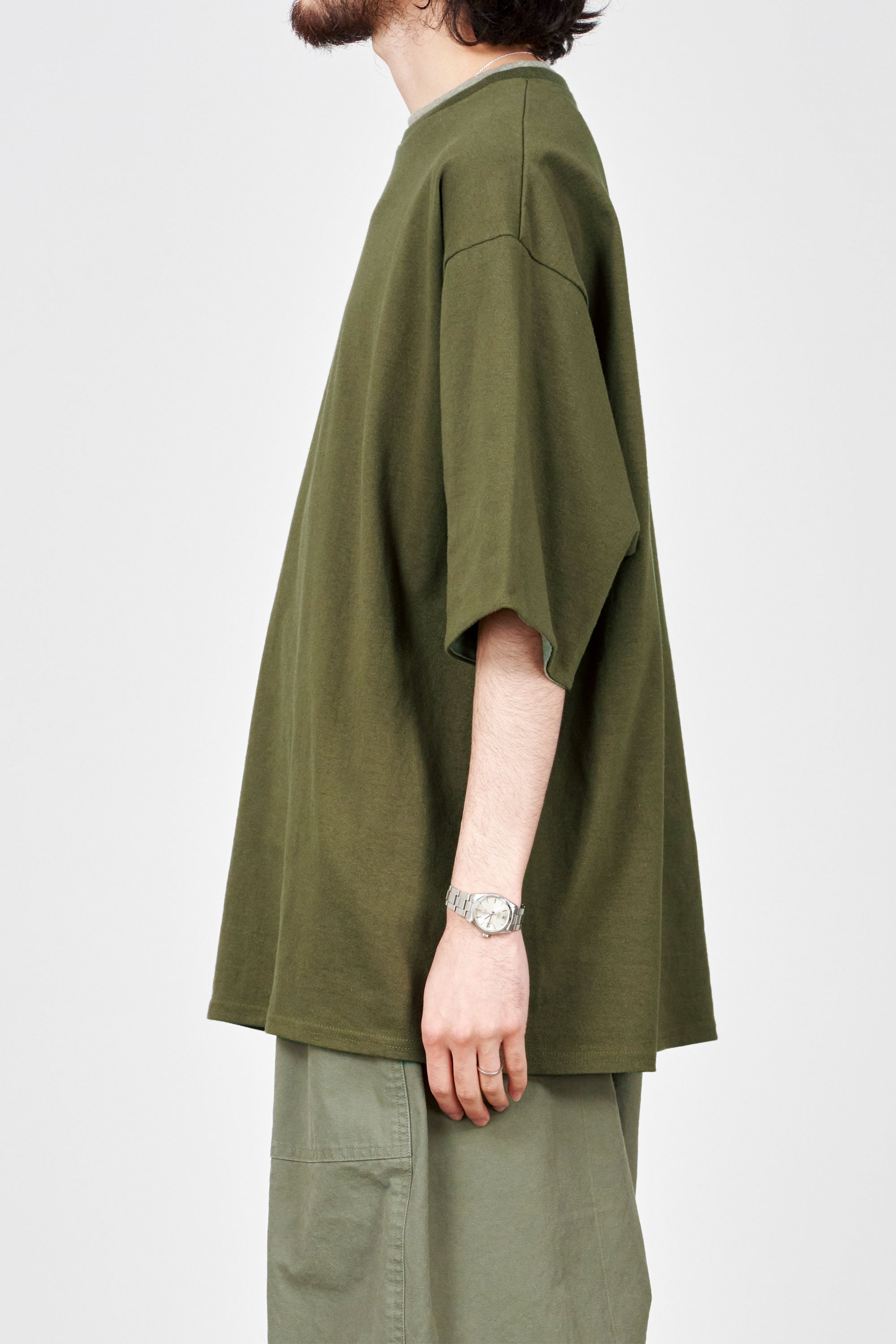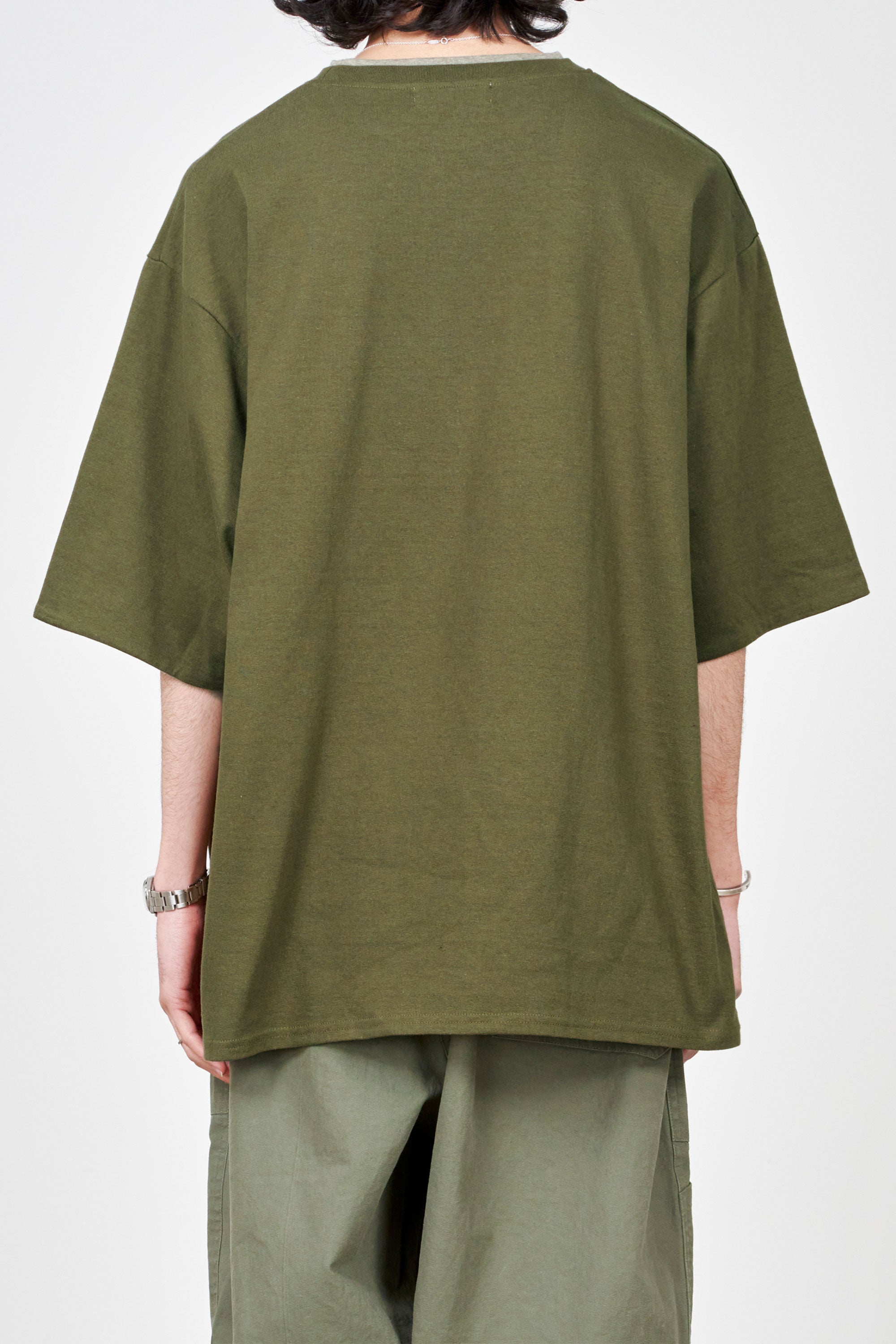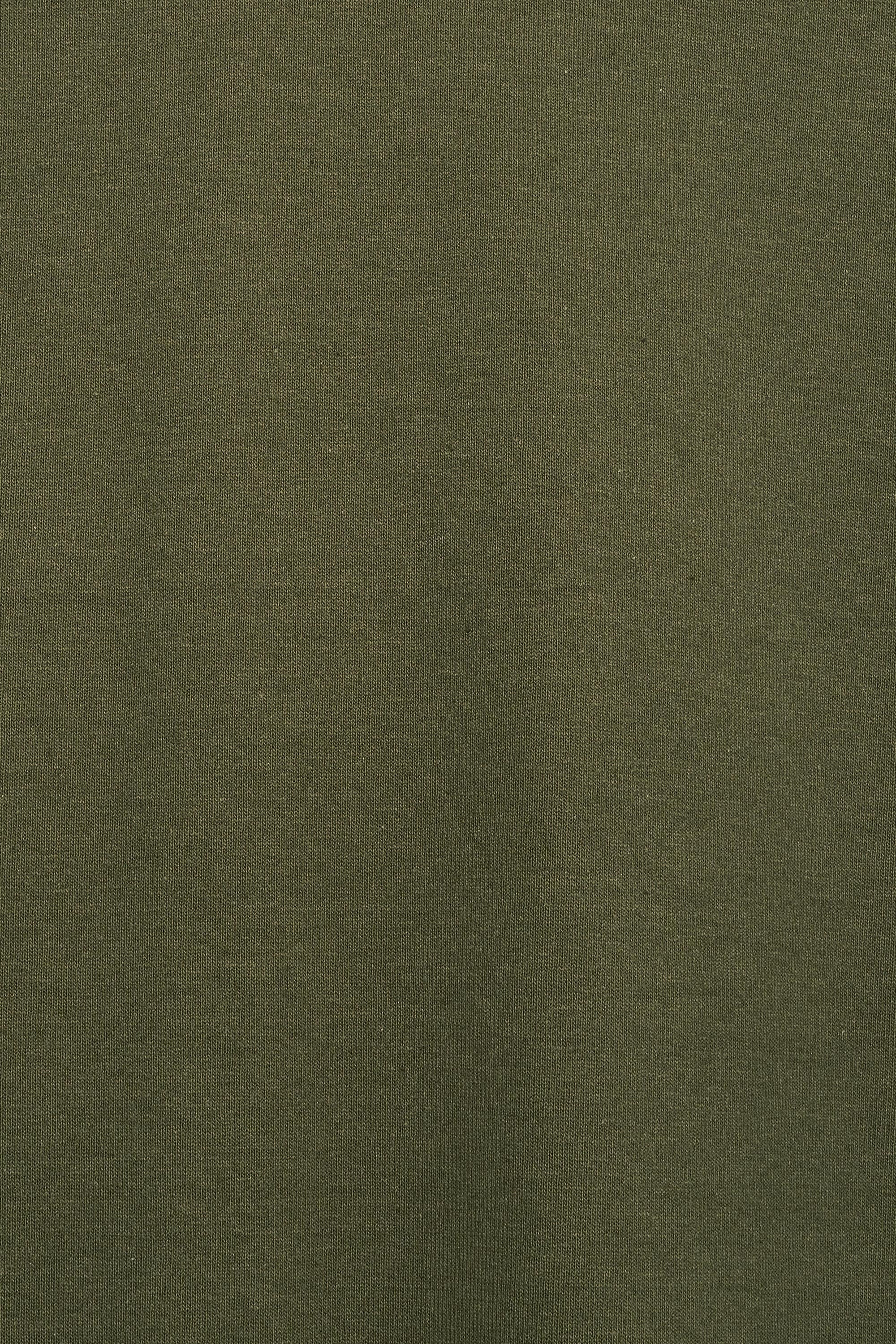 /
13.5/- ORGANIC COTTON KNIT LAYERED TEE, Olive
Design
T-shirt in a relaxed box silhouette. The neck ribbing is double layered for a layered look. The cuffs are also double layered in the same color, so they are designed to accentuate when the sleeves are rolled up.
The box silhouette has a generous shoulder and body width. The sleeve length is also patterned to be long enough to reach the elbow, which gives it a strong presence when worn.
Recommended comment
This plain T-shirt is basic but has a strong presence.
With its relaxed, voluminous silhouette, it coordinates well even when worn alone. Furthermore, the layered style design is effective as an accent to your outfit. It is a small change in appearance, but it has a great effect on coordination. This item is recommended for those who want to enjoy simple coordination with fewer moves.
Item number: M23B-04CS01B
Item name: 13.5/- ORGANIC COTTON KNIT LAYERED TEE
100% ORGANIC COTTON
Organic cotton is used and spun into a relatively thick yarn of 13.5 count. The fabric is knitted using yarn finished by air spinning, which gives it a jarring, casual texture and look. The rough, American-made T-shirt-like finish is appealing.