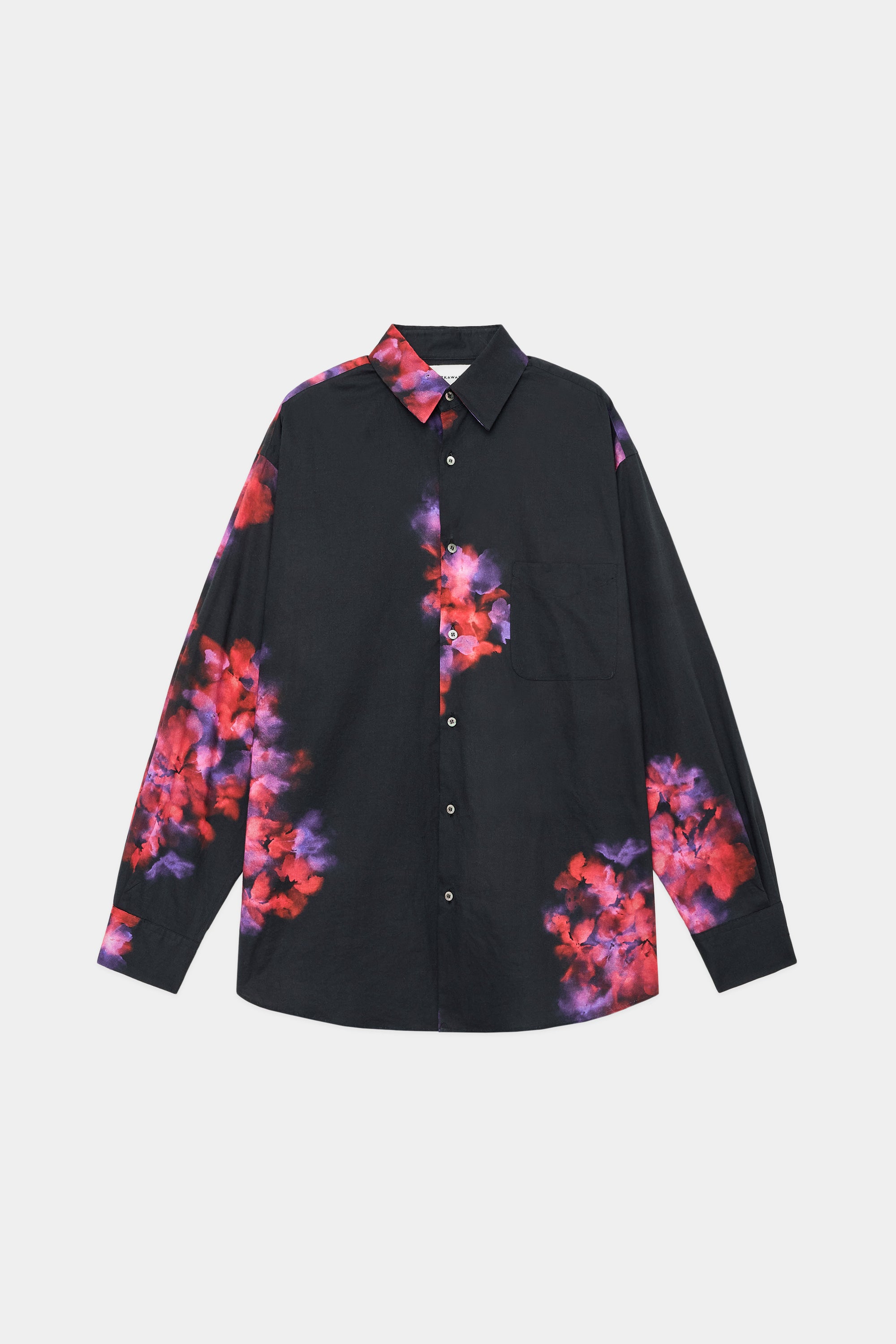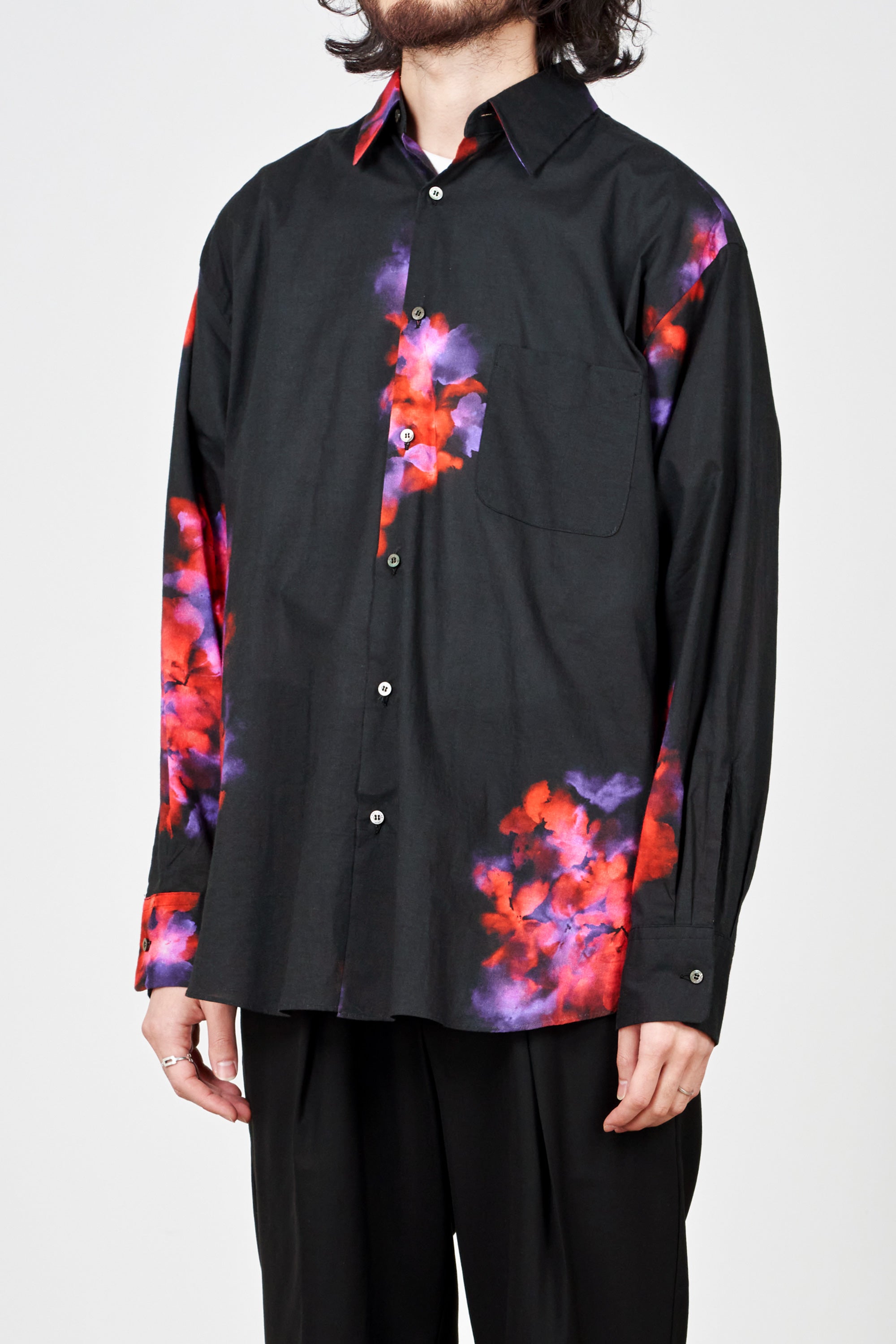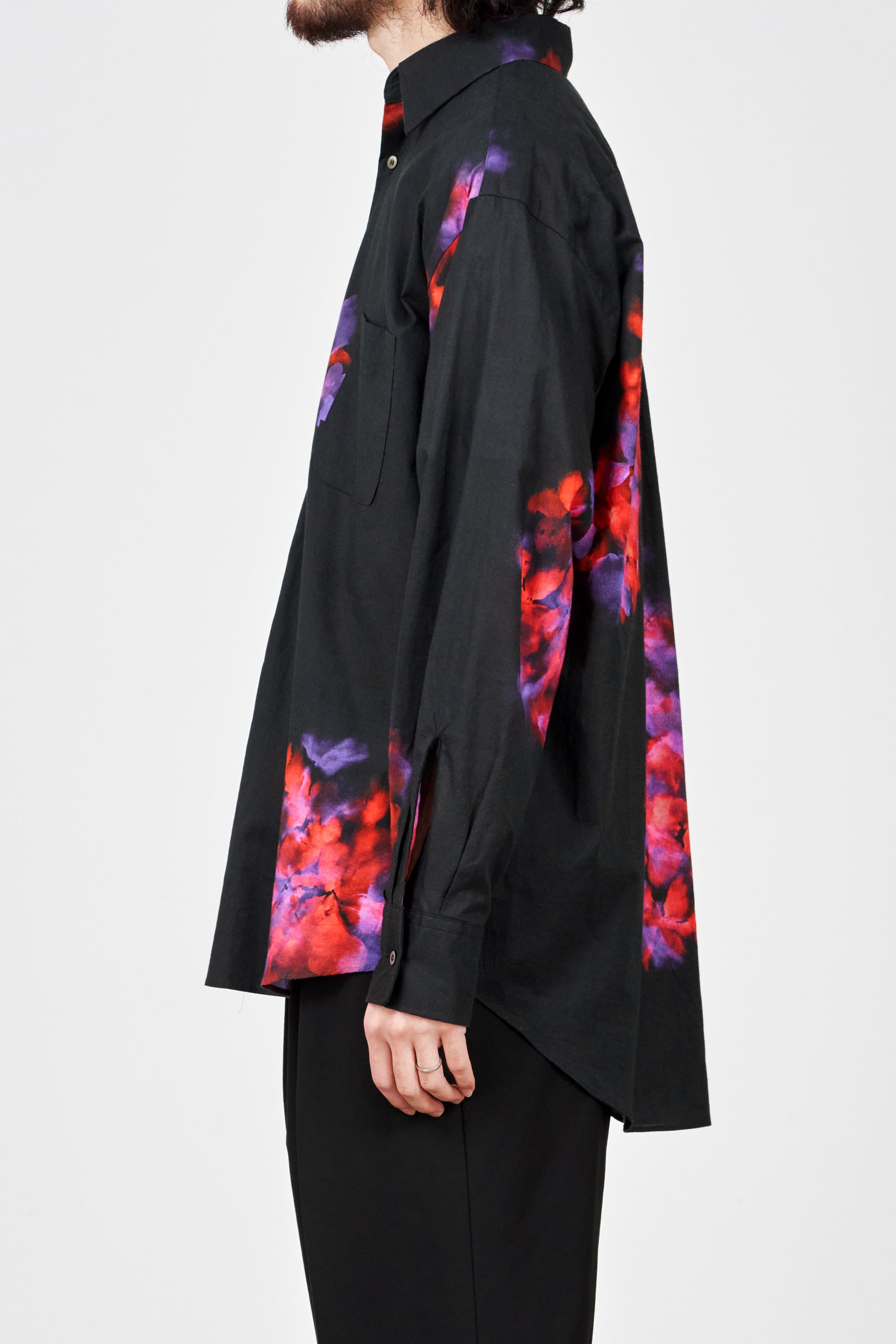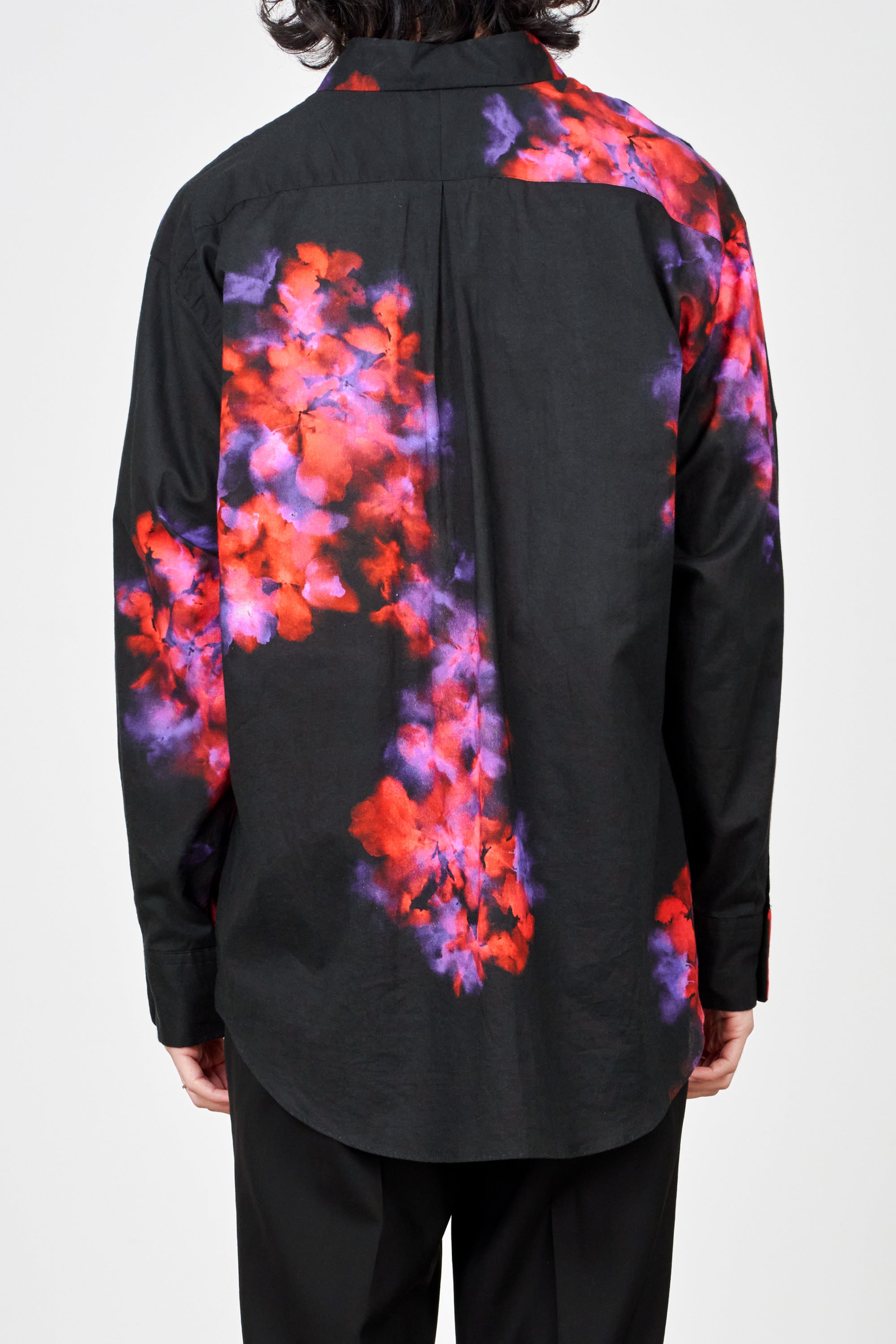 /
ORGANIC COTTON LAWN FLOWER PRINTED COMFORT FIT SHIRT, Black
Design
A flower print is applied to the "COMFORT FIT SHIRT," which is popular for its slightly loose fit. The tie-dye-like pattern with blurred outlines gives the shirt a mature and elegant look.
The body width is moderately generous, and the sleeves are thicker to match. The length is not that long, and the fit is easy to wear even for petite people. The front placket and pockets are made in an extremely simple design with no stitching.
The delicate stitching has been carefully considered, and the beauty of the shirt as a dress shirt has been enhanced by applying extremely fine stitches of 24 stitches/3cm. This shirt can be worn on any occasion in daily life and fits in with a variety of coordinates. It is simple, yet it makes a strong statement.
Recommended comment
The abstract pattern with blurred outlines gives this shirt a luxurious feel.
The "COMFORT FIT SHIRT" has a moderately loose silhouette that reflects the current mood. The colorfulness of the print and the playful silhouette are well balanced, and the shirt is simple yet full of presence. It is a perfect accent piece for summer outfits.
Item number: A23B-06SH01C
Item name: ORGANIC COTTON LAWN FLOWER PRINTED COMFORT FIT SHIRT
*The products in the images are samples. Specifications, processing and size may differ slightly from the actual product.
100% ORGANIC COTTON
Organic cotton is used, and fine count yarn is woven in a daringly sweet weave to create a thin, highly breathable fabric. It is lightweight and cool to wear, and its soft texture is stress-free. The luxurious look and feel of this fabric is also appealing.